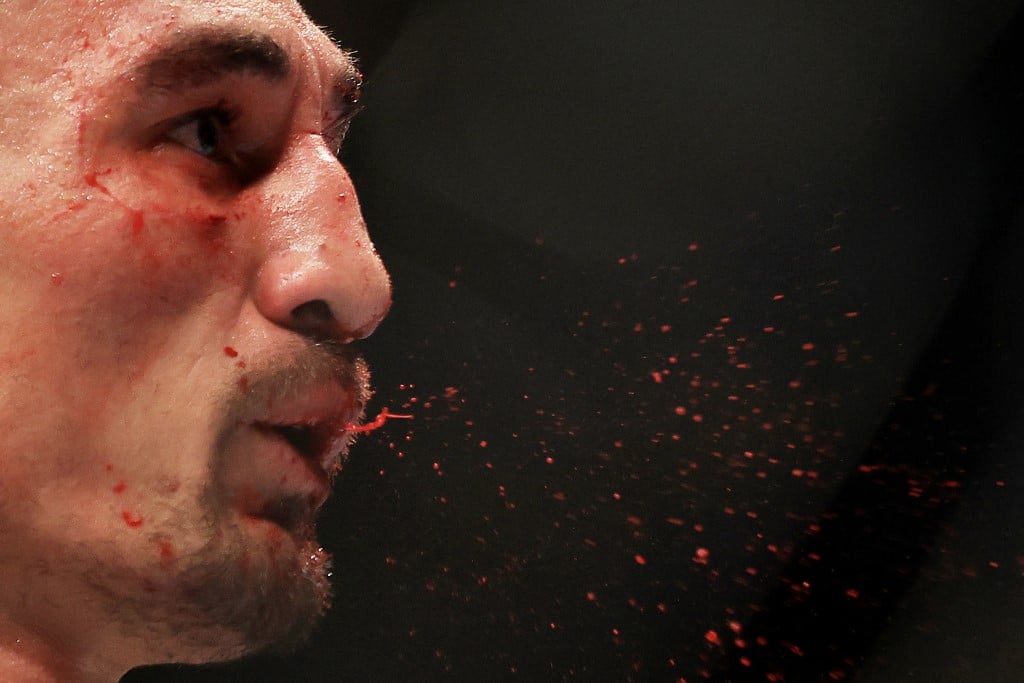 ---
Mixed martial arts fans of Missouri stand up; the UFC is making its long-awaited return to The Show-Me-State this weekend.
Max Holloway, Arnold Allen, Edson Barboza, and Billy Quarantillo will trade fists in the evening main and co-main events, and we're happy to share the betting value we've found for UFC Kansas City.
Our Top UFC Picks:
UFC Pick: Fight Holloway/Allen – Fight Goes the Distance (-115)
UFC Pick: Billy Quarantillo ML (-175)
---
UFC Kansas City Featherweight Main Event Bout
Saturday, April 15, 2023 – 10:50 PM EDT at the T-Mobile Center
---
It isn't easy to quantify the career of Max Holloway (23-7-0) in words. The former featherweight champion is an MMA fan favorite worldwide because he's delivered some of UFC history's most memorable three and five-round battles.
Holloway has competed in 26 UFC bouts; surprisingly, he's just 31. It could be argued that his prime fighting years have already passed due to the experience and time he's spent in the octagon – 16+ hours, to be exact.
He's the owner of more significant strikes landed in UFC history, and whenever "Blessed" is on a fight card, you can guarantee an electric performance, win or lose.
Arnold Allen (19-1-0) has achieved unfathomable heights as a UFC competitor. In a featherweight division stacked with elite-level talent, he's garnered a 10-fight win streak, and with a significant win on Saturday, a title opportunity awaits.
Holloway vs. Allen: Fight Tape Analysis
It's undoubtedly an intriguing fight, but we can be almost certain of the game plan Max Holloway will utilize. He's a born striker; this man has landed 2975 significant strikes during his time in the octagon – more than any other fighter in UFC history.
This output level makes it incredibly difficult to out-point and take Holloway via decision. Allen displayed his true power when throwing caution to the wind and brawling a formidable striker in Dan Hooker until he slept him. Still, I can't envision a similar outcome this weekend.
Allen has noteworthy grappling and unruly power, but Holloway isn't easily manipulated in grappling situations. And should the fight play out on the feet, there isn't much reasoning to support the Englishman outside of another shock KO/TKO.
Unfortunately, Holloway has never been stopped via strikes. His solid chin, evasive movement, and footwork don't allow this to happen. The same can be said for Allen, whose durability has been untouched during his career.
UFC Kansas City Odds & Prediction
The UFC odds have Holloway as a reasonable favorite, and I agree with this stance.
With that said, expecting the fight to go the distance is a much safer bet to place. Neither fighter has been stopped inside the distance; they both own excellent cardio and finishing ability just hasn't been a common occurrence in their careers.
UFC Kansas City Betting Prediction: Fight Goes the Distance/Yes (-115) at Caesars Sportsbook [1.15u returns 1u profit]
---
UFC Kansas City Featherweight Co-Main Event Bout
Saturday, April 15, 2023 – 10:20 PM EDT at the T-Mobile Center
---
Edson Barboza (22-11-0) is a UFC legend, nothing more and nothing less. The Brazilian kickboxing specialist has been serving highlight-reel knockouts and awe-inspiring octagon performances since 2010. He's renowned for the danger in his legs, and a quick brisk through his fight library will display insane stoppages such as wheel kicks, stoppages via leg kicks, flying knees, body shots, and more.
It could be a passing of the guard moment when Billy Quarantillo (17-4-0) enters the octagon this Saturday. The Florida native will compete in his first career co-main event, and based on his past fights, we can expect a war from the opening clapper.
Barboza vs. Quarantillo: Fight Tape Analysis
Barboza's blueprint doesn't change; much like Max Holloway, we know exactly what we'll see from the Brazilian. He's a striker at heart, and you'll rarely find him attempting takedowns or grappling. Whether at a distance or inside the pocket, he owns fight-ending power, and making him even more dangerous, the power can be delivered from his kicks or punches.
Quarantillo is unquestionably the more diverse fighter of the two, but he isn't elite in one area like Barboza. With that said, he'll own a longevity advantage, having been in significantly fewer battles than his opponent.
The most glaringly obvious attribute that favors Billy Q is his cardio. We've watched Barboza slow down beyond the first round as he's creeping closer to his forties, and this could be a huge problem when faced with a fighter that doesn't stop attacking for 15 straight minutes.
UFC Kansas City Odds & Prediction
The UFC prices at OddsTrader have placed Quarantillo as a betting favorite, and this price was initially a surprise. I expected the name value of Barboza to hold more weight, but I assume the oddsmakers are seeing the holes in Barboza's game the same as us handicappers.
The Over/Under is incredibly risky in this bout, so I'm opting for the Quarantillo moneyline despite the wide line.
It might be worth waiting for a better number by live betting Quarantillo because I expect Barboza to give us an explosive five minutes. However, if we enter the second and third rounds, the output and potential grappling of the favorite should live up to his current betting position.
UFC Kansas City Betting Prediction: Quarantillo ML (-175) at BetMGM [1.75u returns 1u profit]
---
UFC Kansas City Main Card & Odds
UFC Kansas City Preliminary Card & Odds