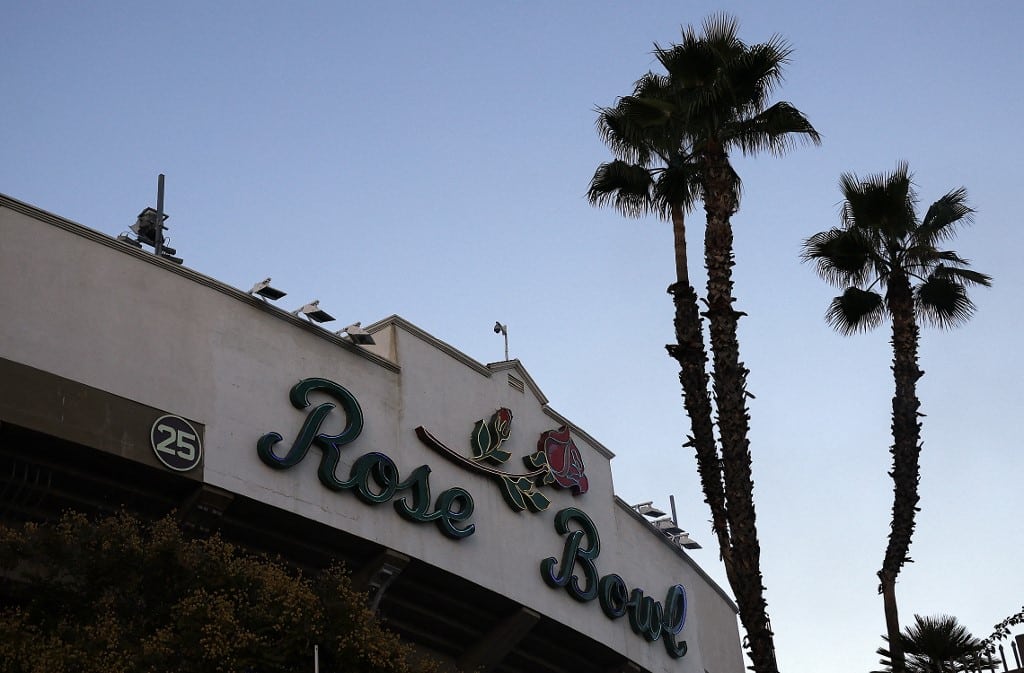 An interesting sports betting initiative has been cobbled together to give Native American tribes in California control of several unregulated betting sites in an effort to eliminate the competition from those companies that compete with the regulated American gaming market.
Long Shot Shenanigans
The latest sports betting initiative is not the product of California lawmakers but rather the brainchild of a poker pro, Kasey Thompson, and a crypto bro, blockchain executive Reeve Collins. But they have precious few moments to get the tribes to agree to their plan and then get the initiative on the state ballot.
The initiative was filed on October 27th and they intend to sit down with all the tribes to get their input so they can amend the filings by December 1st. In other words, the ambitious duo has all of two weeks to make this happen and the tribes are not happy they were not consulted before in the initial filing.
Tribes Have Other Thoughts
James Siva, chairman of the California Nations Indian Gaming Association made up of 50 tribes and vice-chairman of the Morongo Band of Mission Indians, said:
"At some point in the very near future, they're going to have to get a large number tribes in the same room so they can deliver this proposal to all of them. Falling short of that, I don't know how they're going to get enough momentum behind this to make it viable. If tribes are going to be supportive of this, it's going to take a lot of tribal input and edits, and the clock is already ticking."
No Support
Jacob Mejia, speaking for one of the tribal coalitions that opposed Prop 27, was also skeptical:
"This proposal has not been well-received by tribal leaders. The vast majority of leaders learned about it only after it was filed with the attorney general. Any efforts to change the constitution and directly affect tribal sovereignty and gaming rights should be undertaken by tribes themselves."
Bo Mazzetti, Chair of the Rincon Band of Luiseno Indians wrote, "To my knowledge clearly the vast majority of the tribes in California will not support this questionable, secretive effort."
The Proposal
The California sports betting initiative being proposed allows tribes three ways to participate in mobile sports betting.
1. For tribes that want to operate their own online sports betting app, they will provide them with everything needed to do so.
Kasey Thompson explained he has the financial wherewithal to put the tribes in charge immediately. He said, "To start an online sportsbook, the things that you need are a PAM, which is a player account management system. That's your backend, your payment services, your fraud detection. That is Pala Interactive, which sold for $170 million. You have your front-facing sportsbook, your cashiers, your employees. All the stuff is crazy expensive. It's about $400-to-$500 million to build one of these things out, and a lot of people have tried and failed.
"What I'm proposing to do is give it to them all for free, every bit of it. From start to finish, everything that DraftKings and FanDuel is offering to do for them for 40%, we're going to give them for free."
Partnerships and Competition
2. Tribes can partner with any number of regulated sportsbook operators across the nation. Thompson estimates a dozen or more tribes would likely choose this path. He said they would also be able to negotiate a better deal than the one that was voted down under Proposition 27.
3. Tribes can participate in a Tribal Sports Development Fund in which many of the smaller California gaming tribes will share in ownership of the California operations of formerly unregulated sports betting apps in the state. The tribes would essentially take ownership of those unregulate sites which would decrease the number of unregulated competitors.
OddsTrader will continue to monitor this story and update our readers as events unfold.