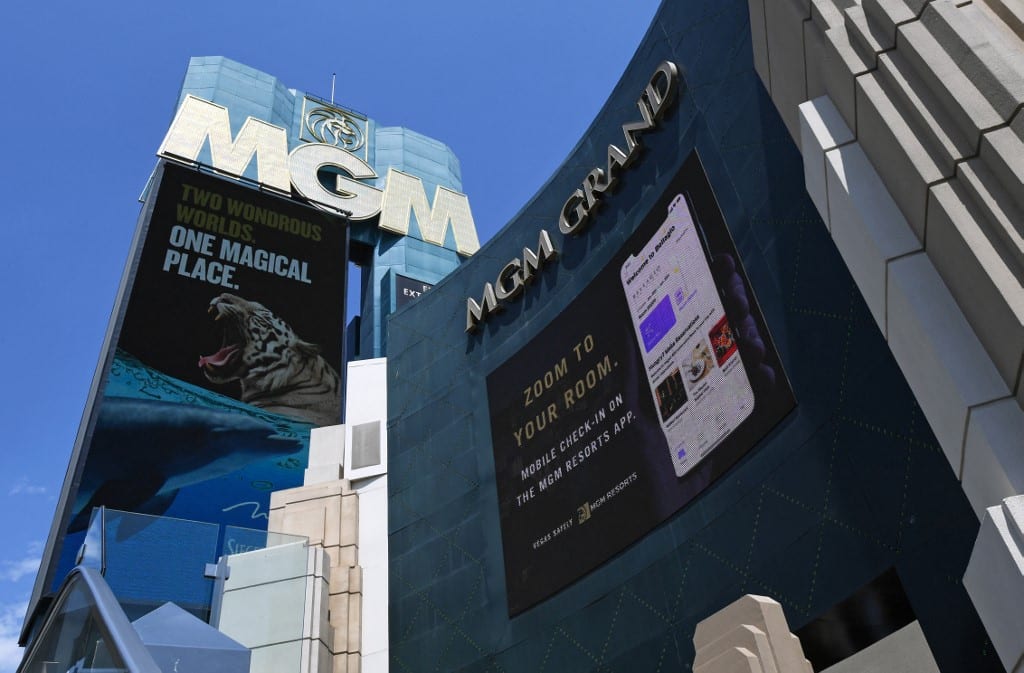 Union members voted to authorize a strike last week but negotiations with casino management continue at a furious pace to avoid a massive walkout of a wide variety of service employees on the Las Vegas Strip.
The stakes are high, as both sides recognize the potential economic impact on the lucrative U.S. sports betting industry, which relies heavily on Sin City's bustling activity.
Workers Seek 5-Year Pact
A reported 53,000 union members in Nevada could strike if negotiations break down between their leadership and casino executives. All aspects of the hospitality industry on the Strip would be compromised should a strike occur. Many of the iconic hotels dotting the Las Vegas Strip like those owned by MGM Resorts International, Caesars Entertainment, and Wynn Resorts would be impacted.
Over 95% of the union members voted in favor of authorizing its leaders to strike if negotiations reached a critical impasse but a strike is not necessarily a foregone conclusion. The three main issues are the following:
Higher wages
Increased security
Decreased quotas for hotel housekeepers
Union members are currently working without a contract at eight of the 22 properties in the unions' crosshairs.
Union big-wig, Ted Pappageorge, was not optimistic that an agreement could be reached and stated, "We'd love to be able to say we have a deal. We're not expecting it at this point. I'll say that we're optimistic but after five months, we're not getting anywhere with any of the major companies."
What's Next?
Union leadership is meeting with all three major casino operators this week with MGM Resorts and Caesars already having been visited while negotiations with Wynn will transpire on Friday. After those negotiations, a strike could ensue if talks are not fruitful.
"The companies have an opportunity to do the right thing and step up and get a contract done, but if not, there could be a strike any time after that. Any time after October 6th, there could be a strike," Pappageorge was quoted as saying in the report.
The record numbers Las Vegas is doing has obviously caught the attention of the union and with many of the contracts having expired in May with an extension until September 15th, this pot has been boiling now for several months after negotiations first began in April.
Negotiations & Speculations
Truist equity analyst Barry Jonas noted, "The casino operators stated in our meetings that negotiation processes are about where they thought they'd be at this time with expectations to reach an agreement in October."
MGM has speculated that every 1% increase in wages would mean $10 million in additional labor costs while Barry Jonas estimates Caesars would incur a $40 to $60 million hit while the additional cost to MGM would likely be double that figure.
"We will continue to work with Local 226 and Local 165 to reach an agreement that provides our employees with competitive wages and benefits," said a Wynn Resorts spokesperson.
The Timely Surge
But the time might be right for a labor strike as the socio-political culture in the nation is as welcoming to unions as it has been in a long time. Many would be sympathetic to the hospitality employees' plight, especially considering the record-breaking revenue of $1.209 billion the state gaming entities experienced in August.
Jeff Schuhrke, a labor activist and assistant professor at the Harry Van Arsdale Jr. School of Labor Studies, SUNY Empire State College, said, "It is the first time a sitting U.S. president has joined striking workers on a picket line – they've joined before as candidates, but not as president. What matters is the strike is so popular, and the union has so much support, that the president thought it advantageous and maybe even critical to his political future that he be seen standing with workers."
OddsTrader will continue to monitor this story and update our readers as events unfold.