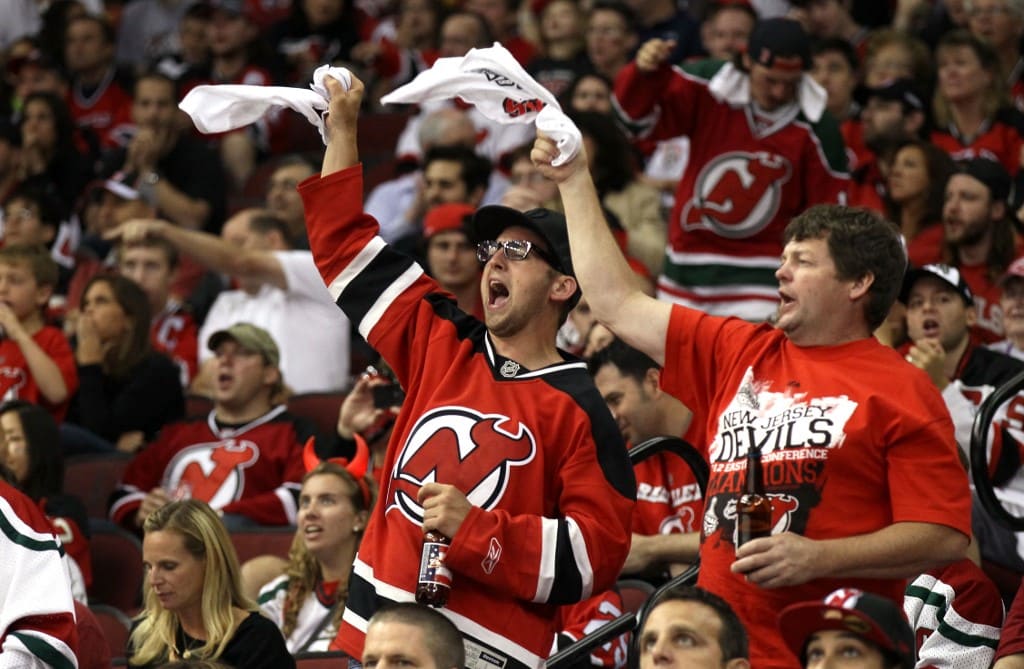 New Jersey sportsbooks were happy to see the return of NFL and college football as they enjoyed one of their busiest months ever, generating the third-highest handle and second-highest revenue since the Garden State launched online sports betting in August 2018.
September Spectacular
New Jersey's Division of Gaming Enforcement announced some impressive numbers for the state's sports betting industry in September. And had it not been for a relatively tepid hold of 8.6%, September's revenue of $111.1 million, the second-highest in state history, could have broken the record of $114.8 million in November 2021.
The sportsbooks were buzzing with business, accepting a combined $1.3 billion in wagers, the third highest in the state's history, and the 12th time in its history that it eclipsed the $1 billion threshold. It was nearly 50% higher than last September and over 79% greater than August. Obviously, the advent of NFL and college football sparked the deluge of sports betting, but it was historically impressive nonetheless.
New Jersey is now the first state in the post-PASPA era to clear more than $3 billion in revenues. In the first nine months of this year alone, the sportsbooks have won $709 million, with the state collecting $14.2 million in September and $90.8 million thus far in 2023. The sportsbooks are over 37.2% ahead of where they were last year in terms of revenue while the state has generated almost $24.7 million more this year than through the first nine months of 2022.
Parlays Are Big Business
Sportsbooks make their livings off parlay wagering, and those in the Garden State are no different. Multi-leg wagering accounted for $68.2 million or over 61% of September's total revenue on a 22.2% hold, the sixth straight month in which the win rate on parlays has been more than 20%.
Moreover, as we have seen repeatedly, mobile betting dwarfed retail sports betting, with the digital books claiming $106.4 million in revenues versus just $6.2 million for brick-and-mortar shops. However, the retail books had a much higher hold of 14.3% compared to only 8.5% for the mobile sportsbooks.
Is New Jersey Muscling in on New York's Action?
The exemplary month New Jersey sportsbooks enjoyed in September could have something to do with their ability to offer better bonuses and promotions than they can in neighboring New York.
Sportsbooks operate differently in each state depending on the tax structure. New York taxes their sportsbooks at an onerous 51%, while New Jersey has a far friendlier rate of 14.25%, allowing those books to offer more generous promotions and build their customer base by incentivizing them with sign-up bonuses which can be deducted from their gross revenues.
New York sportsbooks have already pleaded with state lawmakers to lower the tax rate from 51% to something more palatable like 35%. However, no such reduction has been made nor does it appear one will be forthcoming.
DraftKings CEO Jason Robins warned that New York's online sportsbooks may be forced to offer "worse odds" if the 51% tax rate isn't lowered. If that happens, bettors could flee to neighboring states to make a bet, which is what might be occurring already with New Jersey being a beneficiary.
"My fear is that because of the early success that we're going to wait and see," Robins said, "and by the time we see, it might be some of the loss and revenue, and the loss in customers back to the illegal market might take a long time to recover even if we did make a change, even if you all did make changes at a later date."