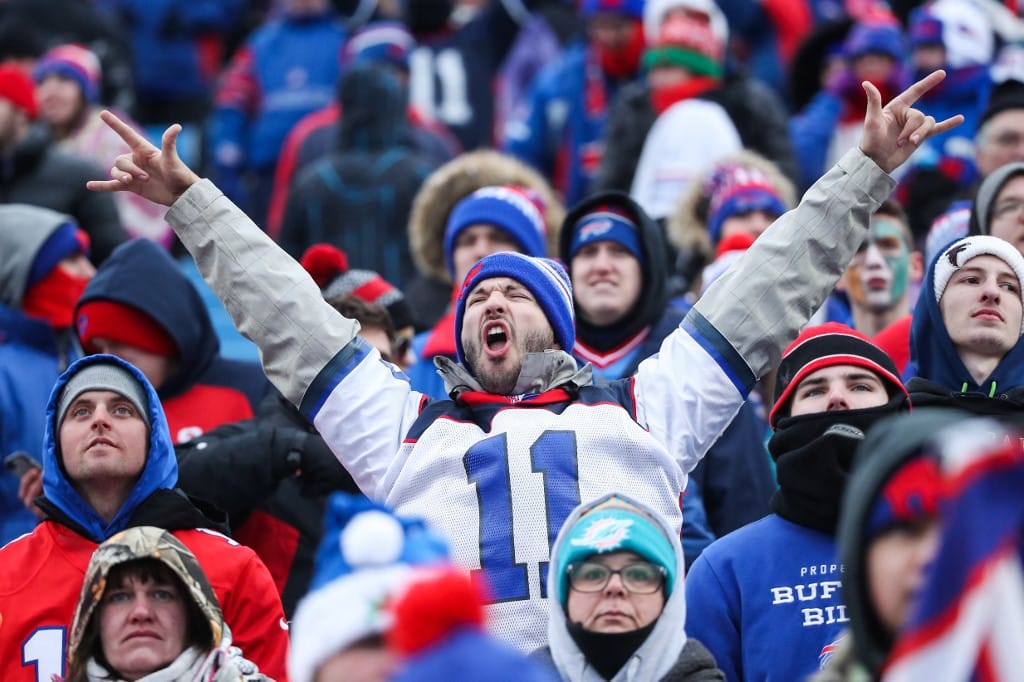 September was a banner month for New York sportsbooks as they generated over $166 million in adjusted gross revenue, a state record and the second-highest in the post-PASPA era.
Sportsbooks Booming in Gotham
If you ever doubted the impact that NFL and college football have on the sports betting industry then look no further than September 2023 as the handle spiked to nearly $1.77 billion, generating a New York state record $166.3 million in adjusted gross revenue (AGR).
It was the third-highest monthly handle in history, trailing only New York's January handle that set the national record with just under $1.8 billion. As for the AGR, the state's $166.3 million in September is second only to Ohio's record-setting $209 million in January 2023, its first month in operation.
The stunning year-over-year handle increase of nearly 40% portends a busy football season, and had it not been for a less-than-stellar hold of 9.4%, the adjusted gross revenue would have been even more impressive and may have even surpassed Ohio's revenue record.
New York is unquestionably the nation's sports betting industry leader, owning the top 13 monthly handles of all time including 10 that topped $1.5 billion. Naturally, the state itself is the chief beneficiary of this influx of cash, reaping a whopping 51% of all the adjusted gross revenue flowing into its tax coffers.
Speaking of which, New York received $84.6 million in tax revenue for September alone which pushed its yearly total to over $600 million. The state's tax take is up over $133 million from the first nine months of 2022 and operator revenue has increased over 28% for the same time.
Top 10 Year-to-Date Betting Handles
| | |
| --- | --- |
| 1. New York | $13B |
| 2. New Jersey | $6.47B |
| 3. Illinois | $6.02B |
| 4. Nevada | $4.87B |
| 5. Ohio | $4.54B |
| 6. Pennsylvania | $4.27B |
| 7. Arizona | $3.55B |
| 8. Virginia | $3.23B |
| 9. Colorado | $2.86B |
| 10. Michigan | $2.59B |
DraftKings Claims Top Spot in September
Over the past six months, DraftKings has been breaking FanDuel's steely grip as the nation's No. 1 online sportsbook. And so the beat goes on as DK generated the highest handle in New York for the second straight month with $710.5 million in accepted sports bets, the first time the Boston-based bookmaker has broken the $700 million threshold. DraftKings also broke its own revenue record of $52 million set in March by delivering $61.4 million in September.
And although FanDuel's September handle in New York of $682.5 million fell nearly $29 million short of DraftKings' handle, its revenue eclipsed DK's $61 million due to a higher hold, or win rate, of 11.3% which was nearly two points higher than its chief rival, producing a revenue-leading $76.9 million in revenue.
New York's Online Sportsbooks September Report
| | | | |
| --- | --- | --- | --- |
| Online Sportsbook | Handle | Gross Revenue | Tax Paid |
| DraftKings | $710.5 million | $61.4 million | $31.3 million |
| FanDuel | $682.5 million | $76.9 million | $39.2 million |
| Caesars Sportsbook | $174 million | $12.6 million | $6.4 million |
| BetMGM | $100.7 million | $8.1 million | $4.1 million |
| BetRivers | $50 million | $4.2 million | $2.1 million |
| PointsBet | $23.8 million | $1.6 million | $826,000 |
| WynnBet | $10.9 million | $367,000 | $187,000 |
| Resorts WorldBet | $6.7 million | $246,000 | $125,000 |
| Bally Bet | N/A | N/A | N/A |
| Total | $1.76 Billion | $166 million | $84.6 million |