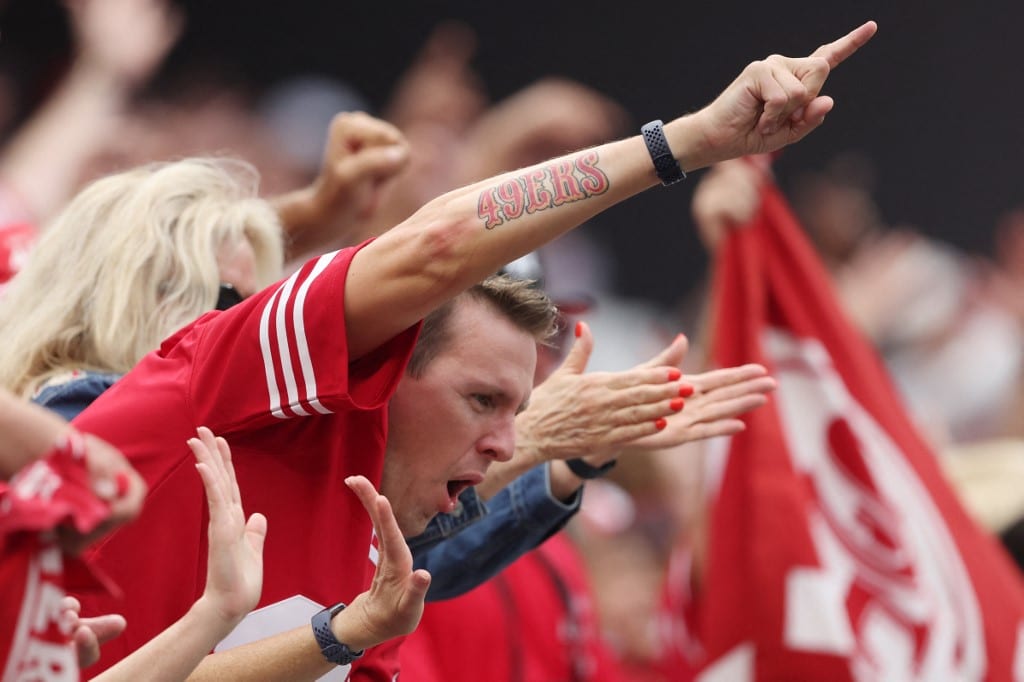 According to GeoComply, a company that tracks geolocation compliance, fraud prevention, and cybersecurity solutions, over 1.1 million new online sportsbook accounts were created during the NFL's Week 1 which is a 40 percent increase over last year at the same time.
Week 1 Betting Bonanza
It is not unusual for sports betting to surge when football rolls around following the dog days of summer which offers little more than Major League Baseball, but the stunning number of new accounts opened and the whopping 242.3 million online transactions during the time period between September 3rd and September 10th have tongues wagging.
That number represents a 56 percent increase from the same time last year which is even more evidence that America's romance with sports betting is still in the honeymoon phase. We should also note that sports betting has not been legalized in well over a dozen states which means more growth is expected.
A statement on the company's website read: "As the most popular sports league in the US, the start of the NFL season is one of the most important times of the year for online sports betting operators. With new state markets open and bettors finally able to wager on their favorite NFL teams, fan engagement and regulated sportsbook activity has never been higher."
Mobile Devices Most Popular
Another interesting bit of information showed that fans prefer betting on their mobile devices rather than on their desktop PCs. According to the report, 97 percent of online sports wagering transactions during the NFL's Week 1 were placed on mobile devices with 75 percent of those transactions occurring on iOS devices.
The new accounts were not limited to markets in which sports betting recently launched like Massachusetts where 59,000 new accounts were created or Ohio which saw 133,000 new mobile sports betting accounts added during Week 1. Maryland, having launched in November of last year, also saw a marked increase in new accounts with 61,000 appearing over that time.
It was reported that Ohio saw 19.2 million transactions over the NFL's first week while the other two states did at least nine million. It all adds up to a frenzy of sports betting activity in which the sportsbooks are getting plenty of action but are fighting for every piece of market share that is largely controlled by the duopoly of FanDuel and DraftKings.
Moreover, people in states without regulated and licensed sports betting were making attempts at accessing accounts. Missouri, a state in which there is a contentious battle to legalize online sports betting, saw 500,000 geolocation checks while other states without sports betting like Alabama, Georgia, Minnesota, and Mississippi all had at least 50,000 geolocation checks.
Urge to Embrace Online Sports Betting
GeoComply co-founder and CEO Anna Sainsbury said in a press release, "While the increase in our transaction volume emphasizes the appetite for regulated online sports betting, our data also accentuates an urgent call to action. States without regulated online sports betting should get off the legalization sidelines and unlock their ability to protect consumers and generate significant tax revenue."
Sports betting is here to stay in the U.S. and those states still sitting on the sidelines are seeing their residents flee to make a bet across the border, putting money in the tax coffers of neighboring states.