In the realm of legal sports betting, Ohio boasts an array of reputable sportsbooks that offer an extensive range of betting markets to satisfy the diverse preferences of enthusiasts. Below, we'll provide concise overviews of the prominent sportsbooks in the state, highlighting their key features and advantages.
1. Caesars Ohio Sportsbook
Caesars Sportsbook in the U.S. is all about ensuring customer satisfaction, and they excel at providing value, especially for casual bettors. They're dedicated to making your betting journey enjoyable and hassle-free. What sets them apart is their commitment to stability. They offer point spreads and totals at a standard -110, perfect for those who love these popular bet types.
But that's not all! Caesars Sportsbook has a standout feature that's bound to get your adrenaline pumping – their frequent 'odds boosts' promotions. These exciting offers cover a wide range of popular sports, including NFL, NBA, NCAA, NHL, and MLB. Not only do these promotions add a thrilling twist to your betting experience, but they also give you a chance to enhance your potential returns. It's an attractive choice for bettors like you who are always on the lookout for that extra value.
Navigating the platform is a breeze, thanks to its user-friendly interface. Whether you're placing bets on your favorite Ohio sports teams or exploring different types of bets, Caesars Sportsbook makes it easy. Plus, they love to keep their users engaged with fantastic promotions like the "Go Full Caesar" promotion for existing users and the "Spread The Word" referral program. These programs offer generous rewards, so you can enjoy your betting experience even more.
The Caesars Rewards program. is a testament to the sportsbook's dedication to its users. As you bet and play, you'll earn rewards that go beyond just betting. You can use your rewards for hotel stays and even vacations, making your time with Caesars Sportsbook even more memorable.
While no platform is perfect, Caesars Sportsbook goes the extra mile to ensure a smooth experience. They might have the occasional minor app hiccup, but overall, you can expect speedy and responsive interactions. Real-time updates keep you in the loop and add to the excitement of the betting environment.
Caesars's Top Rating Criteria
Simplicity and intuitiveness of the platform's design
Overall quality of the design and user experience
Assortment of player, team, and game-specific wagers
Offers available upon initial signup
2. Bet365 Ohio Sportsbook
In the landscape of U.S. sportsbooks, Bet365 stands as a dependable choice for bettors in Ohio. Their commitment to delivering competitive odds spans a diverse spectrum of sports. Regardless of whether you're a fan of mainstream leagues or niche events, Bet365 consistently ensures that their odds remain appealing. What truly sets them apart is their steadfast dedication to fairness, offering odds that closely adhere to industry standards, encompassing a wide variety of bets.
Bet365 takes the excitement a step further by offering odds boosts, elevating the potential returns of your bets. These promotions add value to your wagers, promising enticing rewards. Bet365's commitment to enhancing the thrill of every bet is evident through their comprehensive selection of boosted odds, encompassing various sports and bet types, ranging from horse racing to parlays. The diverse range of odds boosts, each with specific requirements, caters to a multitude of betting preferences, ensuring an engaging experience.
Bet365's devotion to real-time updates enhances the in-play betting experience. With access to up-to-the-minute information, bettors can make informed decisions on the fly, heightening the excitement of live betting. The sportsbook remains adaptable, continually offering fresh betting options, whether you prefer popular sports or niche events. For those who relish combination bets, Bet365's comprehensive parlay and accumulator offerings provide ample opportunities to explore.
Bet365's Top Rating Criteria
Simplicity and intuitiveness of the platform's design
Overall quality of the design and user experience
Assortment of player, team, and game-specific wagers
Offers available upon initial signup
3. BetRivers Ohio Sportsbook
For passionate sports bettors in Ohio, BetRivers is a shining star in the world of U.S. sportsbooks. Known for its unwavering commitment to providing a consistently competitive betting experience, BetRivers has established itself as the go-to platform for sports enthusiasts in the Buckeye State.
BetRivers is renowned for offering fair and competitive odds, particularly for popular sports and events. While odds for local teams may experience slight variations, you can trust BetRivers to maintain competitive odds across a wide range of sports and bet types. This commitment ensures that your betting journey with BetRivers is always enticing and full of potential.
What truly sets BetRivers apart is its balanced approach to promotions. Instead of bombarding users with an overwhelming number of offers, this sportsbook focuses on delivering value through its odds. Occasionally, it spices up the betting experience with odds boost promotions, injecting excitement into your bets. These promotions encompass a diverse array of sports, giving you the opportunity to enhance your potential returns and catering to a broad spectrum of sports enthusiasts.
BetRivers understands the importance of real-time information in sports betting. The platform provides instant alerts about odds changes and market shifts, facilitating informed decision-making, especially during in-play betting. BetRivers' agility in updating odds within minutes is a testament to its dedication to providing a seamless and engaging betting experience.
Whether you're a novice bettor or a seasoned pro, BetRivers' user-friendly platform is designed to cater to your needs. The well-organized interface simplifies transitions between different sections, enhancing the overall user experience. While personalized customization options are limited, the platform compensates by being compatible across various devices. This means you can engage with your bets wherever you are, whether you're at home or on the move.
BetRivers is committed to providing you with the guidance you need to make informed betting decisions. The sportsbook offers tutorials and help resources in multiple formats, ensuring that you have the information you need to succeed. Plus, customer support options are readily accessible through live chat, email, and phone, showcasing BetRivers' dedication to user satisfaction.
BetRivers' transition from a brick-and-mortar sportsbook to a mobile platform highlights its adaptability in the ever-evolving online betting landscape. With its strategic approach, strong brand recognition, and extensive geographical reach, BetRivers has become a trusted platform for sports enthusiasts across 14 states, including Ohio. Collaborations with renowned sports organizations and a robust regulatory framework further enhance its credibility and inspire user confidence.
BetRivers's Top Rating Criteria
Parity of features compared to the desktop version
User ratings on the Google Play Store
User ratings on the Apple App Store
Features unique to the mobile app
4. BetMGM Ohio Sportsbook
BetMGM, a prominent player in the U.S. sports betting landscape, offers a unique blend of features and promotions that set it apart from the competition. One of the standout aspects of BetMGM is its odds, which exhibit a certain level of variation. While some users may perceive them as slightly higher in specific markets, there's a mixed perspective on odds competitiveness. However, across a wide array of sports and bet types, BetMGM maintains a competitive edge, ensuring favorable options for bettors. This consistency extends to various sports, ensuring that there are no significant discrepancies in odds competitiveness, giving users a reliable betting experience.
What truly adds excitement to the BetMGM betting platform are its 'odds boosts' promotions. These promotions, which focus on major professional sports like football, baseball, and basketball, provide users with enhanced odds several times a week. During these promotions, odds receive a substantial boost, often ranging from 25% to as high as 50%. This not only increases potential returns but also intensifies the thrill of betting for users. Moreover, BetMGM excels in promptly updating odds in real-time, allowing bettors to make informed decisions and seize advantageous opportunities quickly. This commitment to enhancing the user experience sets BetMGM apart as a dynamic and user-centric sportsbook.
BetMGM's platform is a model of user-friendliness, offering an intuitive layout that simplifies the betting process for both newcomers and experienced bettors. Navigating through the website or app is a breeze, with seamless transitions between placing bets, accessing different sports, and exploring various bet types. The platform's speed and responsiveness, even during high-traffic periods, ensure a consistently smooth betting experience. Additionally, the platform empowers users with robust search and filter options, making it effortless to find specific bets and events, enhancing efficiency and catering to individual preferences. While it may not have an abundance of flashy features, BetMGM's practical tools and seamless design contribute to a highly accessible and enjoyable platform.
BetMGM's Top Rating Criteria
How the sportsbook's odds stack up against competitors
Total number of different sports you can bet on
Variety in bet types like spread, moneyline, and totals
Maximum and minimum bet stakes allowed
5. FanDuel Ohio Sportsbook
For sports enthusiasts and betting aficionados in the Buckeye State, FanDuel Sportsbook is the go-to choice. FanDuel has earned its reputation as a standout sportsbook, consistently offering competitive odds across various sports and bet types, making it a compelling option for NFL and MLB enthusiasts.
What truly sets FanDuel apart is its odds boost promotions. Bettors in Ohio can regularly take advantage of opportunities for heightened odds, with boosts ranging from an enticing 35% to an incredible 100%. This dynamic approach not only keeps users engaged but also enhances their potential for winning big.
FanDuel understands the importance of real-time updates in the world of in-play betting. Their platform provides odds that reflect ongoing events, allowing you to make informed decisions as the action unfolds. It's like having a front-row seat to the game, with odds tailored to your advantage.
Creating parlays and accumulators is a breeze on FanDuel's user-friendly platform. Whether you're a seasoned bettor or new to the game, you'll find the process straightforward. While there's room for improvement in terms of filter options for refined searches, both the website and app offer a seamless experience, optimized for both desktop and mobile users.
FanDuel's commitment to accessibility is commendable, as it follows industry standards to accommodate users with disabilities. However, expanding language support beyond English could further enhance inclusivity for a broader audience in Ohio.
FanDuel's promotions are a standout feature. They take a dynamic approach, responding to significant sports events, and adding a fun factor to your bets. Creative promotions like "NBA In-Play Insurance" set FanDuel apart from the competition. Their strategy focuses on quality over quantity, and user feedback underscores their value.
In terms of expansion, FanDuel operates in 19 states, a testament to their popularity and reach. Positive reviews from third-party platforms, strategic affiliations with major sporting leagues and teams, and industry awards like "Operator of the Year" solidify FanDuel's reputation as a top-tier sportsbook. User testimonials consistently highlight its user-friendly interface, efficient customer service, and diverse betting options.
FanDuel's Top Rating Criteria
How the sportsbook's odds stack up against competitors
Maximum and minimum bet stakes allowed
Availability of bets with lower bookmaker margins
How quickly new odds are made available
6. DraftKings Ohio Sportsbook
For bettors in the great state of Ohio, DraftKings Sportsbook is your ticket to a premium betting experience. DraftKings is a true powerhouse in the realm of U.S. sportsbooks, and they are dedicated to offering you nothing less than the best.
What sets DraftKings apart is their unwavering commitment to providing competitive odds that consistently rank among the best in the industry. Whether you're a fan of the popular sports like football and basketball or have a penchant for niche events, DraftKings delivers odds that can significantly boost your potential payouts. This makes DraftKings a top choice for both casual bettors and seasoned pros. Even for free play bets, while there may be slight variations in competitiveness, the overall quality of odds at DraftKings is undeniably exceptional.
But that's not all. DraftKings takes your betting journey to the next level with an impressive arsenal of promotions and features. They offer profit boost bonuses and free play bets, providing tantalizing opportunities to enjoy enhanced odds and increased potential returns. Navigating their user-friendly website or app to uncover and capitalize on these boosted odds promotions is a breeze, ensuring that you never miss out on any opportunities to maximize your winnings.
Whether you're passionate about major sports leagues or have a soft spot for lesser-known events, DraftKings keeps you well-informed with swift real-time updates and alerts. This feature allows you to make informed decisions on the fly, adapting to changes in the market, team news, and pivotal factors as they happen. DraftKings isn't just about betting; it's about engaging in a dynamic, value-packed experience that's hard to beat in the world of U.S. sportsbooks.
DraftKings's Top Rating Criteria
Offers available upon initial signup
Frequency and variety of regular promotions
Existence of a rewards program for frequent bettors
Availability of bonuses for referring new users
7. PointsBet Ohio Sportsbook
When it comes to sports betting in Ohio, PointsBet stands as a prominent player. This platform is known for offering competitive odds across a diverse range of popular sports and events, providing a comprehensive betting experience for sports enthusiasts.
However, PointsBet truly distinguishes itself with its unwavering dedication to NFL lines, catering to football enthusiasts with enticing and precise odds tailored to their passion for the game. This specialized focus sets PointsBet apart from the competition, offering a unique and tailored betting experience exclusively designed for football fans in Ohio.
What sets PointsBet apart even further is its commitment to enhancing odds through daily promotions. These promotions add significant value to wagers, making PointsBet an appealing choice for bettors looking to maximize their returns across various sports and bet types. The ability to adjust odds in real-time reflects PointsBet's dedication to keeping Ohio bettors well-informed and equipped to navigate the ever-evolving betting landscape.
PointsBet's user-friendly platform simplifies the betting process, and its innovative features like "No Juice" spreads and same-game Parlay boosts add excitement and additional value for users. Beyond that, PointsBet's continuous efforts to introduce new betting markets and establish strategic partnerships with major sports organizations solidify its position as a leader in Ohio's sports betting landscape.
PointsBet's Top Rating Criteria
Parity of features compared to the desktop version
User ratings on the Google Play Store
User ratings on the Apple App Store
Features unique to the mobile app
Did you know?
Caesars Sportsbook isn't just for experienced bettors; its user-friendly interface makes it ideal for newcomers as well.
An Overview of Ohio's Sports Betting History
Ohio's path toward a legalized sports betting landscape has been a journey marked by legislative deliberations, regulatory developments, and a growing interest in the industry's potential. The following timeline offers a glimpse into the key events that have shaped the trajectory of sports betting in Ohio.
February 2023: Reports position Cincinnati as leading the sports betting industry in Ohio. It is recorded that the city saw the most wagers on the Super Bowl out of any other in the state.
2023: Ohioans finally see the launch of sports betting in the state. After 12:00 a.m. on New Year, the Buckeye State's first wagers are placed. 
2022: In January and March, the state releases its first sets of sports betting regulations. Betting operators begin sending in their applications for licensure, and it is anticipated that 3,000 will be received. The first approved companies are soon granted licenses. A limit of 50 can be issued, evenly split between retail locations and online providers.
2021: HB 29 is passed on December 8 following months of extensive negotiations. Governor Mike DeWine signs the legislation shortly after on December 22, marking a milestone in the development of Ohio's sports betting industry.
2019: Efforts are made to legalize and regulate the industry when state lawmakers establish a bill. The proposed legislation would tax sports betting revenue at a rate of 6.5, covering both retail and online wagering.
2018: The federal ban is overturned by the U.S. Supreme Court, enabling states to choose for themselves whether or not to permit sports betting within their borders.
1992: With the exception of Nevada, sports betting is banned in the rest of the country when PASPA (Professional and Amateur Sports Protection Act) is enacted. 
Ohio's sports betting history is a tale of adaptation, transformation, and progression. From the regulatory steps taken to the emergence of leading cities in the industry, the timeline above captures the essence of Ohio's journey toward a comprehensive and engaging sports betting landscape. As the state continues to navigate this evolving domain, the past events serve as a foundation upon which Ohio builds its exciting future in the world of legal sports wagering.
Ohio Sports Betting Bonuses & Promos
As Ohioans engage with the burgeoning world of sports betting, a range of enticing bonuses and promotions await to enhance their betting endeavors. These offerings not only provide added value to wagers but also contribute to a more exhilarating and rewarding betting experience.
Welcome Bonuses: Designed to captivate the attention of new users, welcome bonuses provide an inviting introduction to the sportsbook platform. These bonuses often come in the form of "bet credits" or "bonus bets," granting users a risk-free wager or a matched betting amount upon their first deposit. Welcome bonuses offer an initial boost to bettors as they explore the sportsbook's offerings.
Deposit Match Bonuses: Deposit match bonuses offer a percentage-based boost to a user's initial deposit. When bettors fund their accounts, the sportsbook matches a portion of their deposit up to a certain limit. For instance, a 100% deposit match up to $500 means that a $500 deposit would be accompanied by an additional $500 in bonus funds. This added capital allows bettors to explore a wider range of betting opportunities.
Reload Bonuses: As bettors continue to engage with the sportsbook, reload bonuses provide ongoing incentives for deposits beyond the initial one. Similar to deposit match bonuses, reload bonuses grant users a percentage-based bonus on subsequent deposits. These bonuses can encourage bettors to maintain an active presence on the platform and take advantage of extended betting opportunities.
Bonus Bets: Bonus bets, often known as "free bets," offer an opportunity to place a wager without risking one's own funds. These bets are typically awarded in response to specific actions, such as placing a certain number of bets or participating in a particular promotion. While the stake amount is usually not included in potential winnings, bonus bets allow users to explore betting markets with reduced risk.
Loyalty Programs: To reward consistent engagement, many sportsbooks offer loyalty programs that provide bettors with various perks based on their activity. These perks can include cashback on losses, personalized promotions, exclusive access to certain events, and more. Loyalty programs incentivize bettors to remain active on the platform and offer an enhanced sense of belonging.
Ongoing Promotions: Beyond the initial welcome bonuses, sportsbooks frequently roll out a diverse range of ongoing promotions. These can include odds boosts, enhanced payouts for specific bets, insurance on select wagers, and more. Ongoing promotions keep bettors engaged by offering unique opportunities to optimize their wagers across different sports and events.
In the realm of Ohio sports betting, bonuses and promotions present a gateway to elevated excitement and enhanced value for bettors. Whether through welcoming gestures for newcomers or ongoing rewards for loyal users, these offerings contribute to a vibrant and dynamic wagering experience. As you explore Ohio's sportsbooks, keep an eye out for these enticing bonuses that can make your betting journey all the more exhilarating.
Accepted Payment Methods at Ohio's Top Online Sportsbooks
When engaging with Ohio's top online sportsbooks, bettors are presented with a range of reliable and secure payment methods for funding their accounts. These banking options facilitate seamless deposits, ensuring that users can quickly and efficiently participate in the excitement of sports wagering. Below, we outline the commonly accepted payment methods available at regulated online sportsbooks in the state.
Online Banking: Online banking, also referred to as ACH (Automated Clearing House) transfers or e-checks, is a secure and popular method for depositing funds into online sportsbook accounts. Users can link their bank accounts directly to the sportsbook platform, enabling electronic transfers that facilitate rapid deposits. Online banking transactions are known for their reliability and efficiency, making them a preferred choice for many bettors.
Credit Cards: Credit cards, such as Visa and Mastercard, are widely accepted by online sportsbooks as a convenient deposit method. Bettors can enter their credit card information directly on the platform to fund their accounts. This method offers simplicity and immediacy, allowing users to swiftly engage in wagering activities. It's worth noting that some credit card issuers may treat sportsbook deposits as cash advances, potentially leading to additional fees.
Debit Cards: Similar to credit cards, debit cards offer a straightforward and direct way to fund online sportsbook accounts. Bettors can use their debit card information to make deposits, and the transaction is processed securely. Debit card deposits provide users with real-time access to their funds and are a popular choice due to their ease of use.
Prepaid Cards: Prepaid cards, often branded with logos like Visa or Mastercard, allow users to load a specific amount of funds onto the card before using it for deposits. These cards function similarly to debit cards and can be an attractive option for those who prefer to maintain a separate account for their sports betting activities.
E-wallets: E-wallets, such as PayPal, Skrill, and Neteller, provide an additional layer of security and convenience for online sportsbook transactions. Users can link their bank accounts or credit cards to their e-wallet accounts, then use those funds to make deposits. E-wallets offer an extra level of privacy, as bettors' financial information is not directly shared with the sportsbook.
PayNearMe: PayNearMe is a unique deposit option that allows bettors to make cash deposits at participating retail locations, including convenience stores and retail chains. Users generate a barcode on the sportsbook platform, which is then presented at the retail location along with the cash payment. This method is particularly useful for those who prefer to make deposits in person.
Bank Transfers: Bank transfers, also known as wire transfers or electronic fund transfers (EFT), enable users to transfer funds directly from their bank accounts to their online sportsbook accounts. While this method may take slightly longer than others, it remains a reliable option for bettors who value the security of direct bank transfers.
In Ohio's regulated online sports betting landscape, these accepted payment methods provide a diverse array of options for users to fund their accounts efficiently and securely. Whether through online banking, credit cards, e-wallets, or other methods, bettors can select the option that aligns with their preferences and needs. As you engage with online sportsbooks, the availability of these trusted payment methods ensures a seamless and accessible betting experience.
More Sports Betting Resources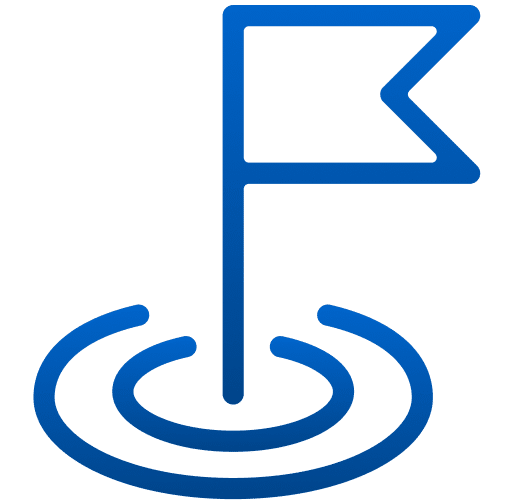 Welcome to our detailed guide to the best online sportsbooks in the United States.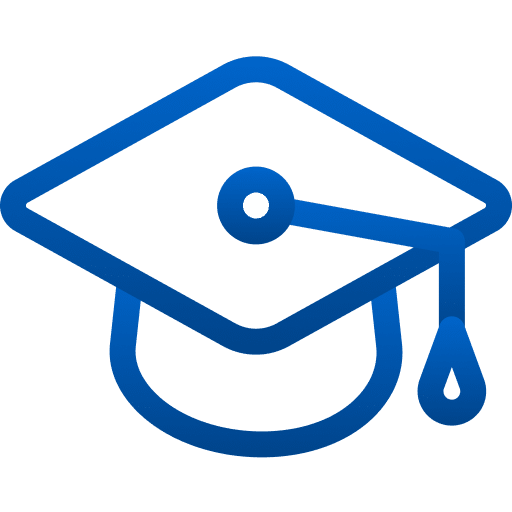 Sharpen your skills as a handicapper using our betting tutorials and resources.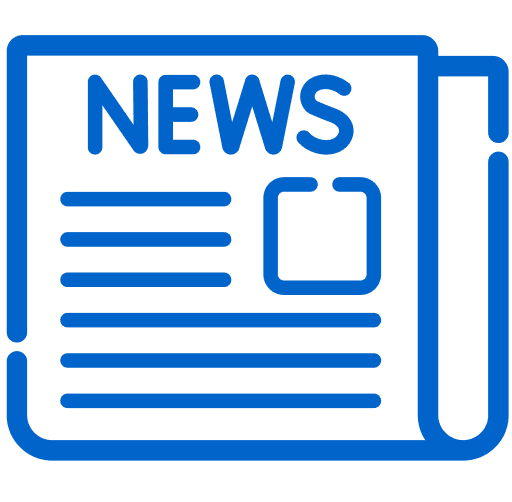 Stay updated with the latest news surrounding U.S. sports betting.
Signing Up For Online Sportsbooks in Ohio
Signing up for an online sportsbook in Ohio is a straightforward process that enables you to engage in the excitement of sports betting from the comfort of your own home. Whether you're a seasoned bettor or just starting out, here's a generalized guide on how to get started and place your bets.
Choose a Sportsbook: Begin by selecting a reputable and regulated online sportsbook that aligns with your preferences and offers a diverse range of betting options. Look for sportsbooks that are licensed by Ohio's regulatory authorities.
Create an Account: Click on the "Sign Up" or "Register" button on the sportsbook's website or mobile app. You'll be prompted to provide your personal information, including your name, email address, date of birth, and social security number.
Verify Your Identity: Online sportsbooks require verification of your identity to ensure legal compliance. This involves providing a valid form of identification and confirming your age and location within Ohio.
Choose a Username and Password: Create a unique username and a strong password for your account. This will be your login information to access the sportsbook platform.
Explore Betting Markets: Navigate through the sportsbook's user-friendly interface to explore the available betting markets. These markets encompass various professional sports teams, college sports, and a multitude of bet types.
Select Your Bet Type: Choose the type of bet you'd like to place. Common bet types include point spreads, moneylines, totals (over/under), parlays, and prop bets. Familiarize yourself with the odds and potential payouts associated with each type.
Add Selections to Your Bet Slip: As you browse through the available games and matches, click on your desired selections to add them to your bet slip. The bet slip is a virtual ticket that displays your chosen bets and their respective odds.
Enter Your Stake: On the bet slip, enter the amount of money you wish to wager on each selection. The bet slip will calculate your potential payout based on the odds and your chosen stake.
Review and Confirm: Before finalizing your bet, take a moment to review your selections, stake, and potential payout. Make any necessary adjustments.
Place Your Bet: Once you're satisfied with your selections and stake, click the "Place Bet" or "Confirm" button. Your bet will be submitted, and the corresponding amount will be deducted from your account balance.
As you explore the diverse world of sports betting in Ohio, remember to wager responsibly, stay informed about the types of sports bets available, and leverage the resources provided by the sportsbook to enhance your understanding of odds and potential outcomes.
Popular Ohio Sports Teams
Ohio boasts a vibrant sports culture, encompassing a diverse array of professional and college teams that capture the hearts of sports fans across the state. From the hard-hitting action of football to the thrilling plays on the basketball court, Ohio's teams bring excitement and passion to the sports scene.
Cleveland Browns (NFL): The Cleveland Browns, a beloved NFL franchise, inspire unwavering loyalty among their dedicated fan base. With a storied history, the Browns are synonymous with football in Ohio. Their orange and brown uniforms are emblematic of the team's resilience, and they continue to draw enthusiastic crowds to their home stadium.
Cincinnati Bengals (NFL): The Cincinnati Bengals represent the Queen City in the NFL, showcasing their distinctive striped helmets on the gridiron. While the team has experienced its share of ups and downs, it remains an integral part of Cincinnati's sports fabric. Bengals fans eagerly anticipate each game as they rally behind their team with passionate support.
Cleveland Cavaliers (NBA): The Cleveland Cavaliers have etched their mark in the NBA by capturing hearts with historic moments and fervent dedication. The team's journey to an NBA championship in 2016 was a watershed moment for both the Cavaliers and the state of Ohio. The iconic sight of fans donning wine and gold fills the stands as they rally behind their team.
Columbus Blue Jackets (NHL): Hockey enthusiasts in Ohio find their home team in the Columbus Blue Jackets. The Blue Jackets bring the excitement of ice hockey to the state, creating a dedicated following among fans. Their blue and white uniforms grace the rink as fans cheer for electrifying goals and standout performances from their favorite players.
Cincinnati Reds (MLB): A staple of Ohio's sports history, the Cincinnati Reds have been swinging for the fences since their inception. With a rich legacy and a tradition of excellence, the Reds have secured championships and accolades that have left an indelible mark on the state's sports landscape. Their signature red uniforms are synonymous with a deep-seated passion for America's pastime.
Ohio State Buckeyes (NCAA): The Ohio State Buckeyes command a special place in the hearts of college sports enthusiasts. With a fiercely competitive spirit, the Buckeyes dominate the field in various sports, including football and basketball. The sea of scarlet and gray seen at games and events exemplifies the unwavering support of Ohio State University's athletic endeavors.
Cincinnati Bearcats (NCAA): The University of Cincinnati's Bearcats showcase their prowess in collegiate sports, fostering an environment of spirited competition. With a commitment to excellence, the Bearcats excel in a variety of disciplines, captivating fans with their determination and skill. The black and red of the Bearcats' colors mirror the fervor of their supporters.
Ohio's popular sports teams represent more than just athletic competitions; they're a source of camaraderie, community, and shared experiences. Whether it's the roar of the crowd at a football game, the energy of a basketball arena, or the excitement of a baseball diamond, Ohio's teams unite fans in a collective celebration of sportsmanship and passion. The devotion of Ohio's sports enthusiasts to their favorite teams is a testament to the enduring spirit of competition and unity that defines the state's sports culture.
Are there any betting markets that are not legal in Ohio?
It's important to note that betting on college sports in Ohio is illegal. While Ohio has legalized sports betting for professional sports and other markets, the state has placed restrictions on wagering activities involving college sports.
This prohibition on college sports betting is in line with the regulatory framework aimed at preserving the integrity of amateur athletics. The primary concern is to protect the well-being of student-athletes and ensure that sports events at the collegiate level are not unduly influenced by gambling interests.
A Wrap-Up of Ohio Sports Betting 
As we conclude this comprehensive guide to Ohio sports betting, we've delved into the intricate world of wagering on sports events within the Buckeye State. From the thrill of placing bets on your favorite teams to exploring the diverse betting markets offered by online sportsbooks, this guide has aimed to equip you with insights and strategies for a rewarding betting experience.
For sports bettors in Ohio, the emergence of regulated online sportsbooks opens up a new realm of possibilities. The convenience of placing bets from the comfort of your own home or on the go, coupled with the array of betting options spanning professional sports teams, college athletics, and various bet types, paints a picture of an exciting and dynamic landscape.
Ohio Sports Betting: Frequently Asked Questions