In the realm of online sports betting, Pennsylvania boasts an array of top-tier options that cater to a diverse range of bettors. These sportsbooks offer a wide variety of betting markets and features to enhance your wagering experience. Below, we'll provide an overview of each of these sportsbooks, highlighting their standout features and benefits.
1. Caesars Pennsylvania Sportsbook
Caesars Sportsbook in the U.S. is all about ensuring customer satisfaction, and they excel at providing value, especially for casual bettors like you. They're dedicated to making your betting journey enjoyable and hassle-free. What sets them apart is their commitment to stability. They offer point spreads and totals at a standard -110, perfect for those who love these popular bet types.
But here's what really makes Caesars Sportsbook shine: their frequent 'odds boosts' promotions. These thrilling offers cover a wide range of popular sports, including NFL, NBA, NCAA, NHL, and MLB. These promotions don't just add excitement to your betting experience; they also give you a chance to boost your potential returns. It's an attractive choice for bettors like you who are always on the lookout for extra value.
Navigating the platform is a breeze, thanks to its user-friendly interface. Whether you're placing bets on Pennsylvania's favorite teams or exploring different types of bets, Caesars Sportsbook makes it easy. And they don't stop there – they love to keep their users engaged with fantastic promotions like the "Go Full Caesar" promotion for existing users and the "Spread The Word" referral program. These programs offer generous rewards, so you can make the most of your betting experience.
But the perks don't end there. The Caesars Rewards program is the icing on the cake. This program showcases the sportsbook's dedication to its users. As you bet and play, you'll earn rewards that go beyond just betting. You can use your rewards for hotel stays and even vacations, adding an extra layer of excitement to your time with Caesars Sportsbook.
Sure, no platform is perfect, and Caesars Sportsbook may have the occasional minor app hiccup. But overall, you can expect speedy and responsive interactions, with real-time updates keeping you in the loop and making your betting environment engaging and dynamic.
Caesars's Top Rating Criteria
Simplicity and intuitiveness of the platform's design
Overall quality of the design and user experience
Assortment of player, team, and game-specific wagers
Offers available upon initial signup
2. BetRivers Pennsylvania Sportsbook
For avid sports bettors in Pennsylvania, BetRivers shines brightly in the world of U.S. sportsbooks. Renowned for its unwavering commitment to delivering a consistently competitive betting experience, BetRivers has become the trusted choice for sports enthusiasts in the Keystone State.
BetRivers is celebrated for offering fair and competitive odds, especially for popular sports and events. While odds for local teams might experience slight fluctuations, rest assured that the sportsbook is dedicated to maintaining competitive odds across a wide range of sports and bet types. This commitment ensures that your betting journey with BetRivers remains enticing and promising.
What sets BetRivers apart is its balanced approach to promotions. Instead of inundating users with numerous offers, the sportsbook focuses on delivering value through its odds. Occasionally, it spices up the betting experience with odds boost promotions, injecting excitement into users' bets. These promotions cover a diverse array of sports and offer users chances to enhance their potential returns, catering to a broad spectrum of sports enthusiasts.
One of the sportsbook's standout features is its commitment to real-time updates and notifications. Users receive instant alerts about odds changes and market shifts, facilitating informed decision-making, especially during in-play betting. This agility in updating odds within minutes is a testament to BetRivers' dedication to providing a seamless and engaging betting experience.
BetRivers' user-friendly platform is designed for effortless navigation, making it accessible to both novice and seasoned bettors. The well-organized interface simplifies transitions between different sections, enhancing the overall user experience. While personalized customization options are limited, the platform compensates through compatibility across various devices, ensuring users can engage with their bets wherever they are.
The sportsbook's commitment to user guidance is evident through its tutorial and help resources, available in multiple formats. Customer support options are readily accessible through live chat, email, and phone, showcasing BetRivers' dedication to user satisfaction.
BetRivers' journey from a brick-and-mortar sportsbook to a mobile platform highlights its adaptability in the ever-evolving online betting landscape. Its strategic approach, strong brand recognition, and extensive geographical reach make it a go-to platform for sports enthusiasts across 14 states. Collaborations with renowned sports organizations and a robust regulatory framework further enhance its credibility and user confidence.
BetRivers's Top Rating Criteria
Parity of features compared to the desktop version
User ratings on the Google Play Store
User ratings on the Apple App Store
Features unique to the mobile app
3. BetMGM Pennsylvania Sportsbook
For bettors in Pennsylvania, BetMGM is a prominent player in the U.S. sports betting landscape, offering a unique blend of features and promotions that set it apart from the competition.
BetMGM's odds exhibit a certain level of variation that sparks discussions among users. While some perceive them as slightly higher in specific markets, opinions on odds competitiveness vary. However, one thing remains consistent – BetMGM maintains a competitive edge across a wide array of sports and bet types, ensuring favorable options for Pennsylvania bettors. This consistency extends to various sports, ensuring that there are no significant discrepancies in odds competitiveness, providing users with a reliable betting experience.
Adding excitement to the BetMGM platform are its 'odds boosts' promotions. These promotions, focusing on major professional sports like football, baseball, and basketball, offer users enhanced odds several times a week. During these promotions, odds receive a substantial boost, often ranging from 25% to as high as 50%. This not only increases potential returns but also intensifies the thrill of betting for users. Moreover, BetMGM excels in promptly updating odds in real-time, allowing bettors in Pennsylvania to make informed decisions and seize advantageous opportunities quickly. This commitment to enhancing the user experience sets BetMGM apart as a dynamic and user-centric sportsbook.
BetMGM's platform is a model of user-friendliness, offering an intuitive layout that simplifies the betting process for both newcomers and experienced bettors. Navigating through the website or app is a breeze, with seamless transitions between placing bets, accessing different sports, and exploring various bet types. The platform's speed and responsiveness, even during high-traffic periods, ensure a consistently smooth betting experience. Additionally, the platform empowers users with robust search and filter options, making it effortless to find specific bets and events, enhancing efficiency and catering to individual preferences. While it may not have an abundance of flashy features, BetMGM's practical tools and seamless design contribute to a highly accessible and enjoyable platform.
BetMGM's Top Rating Criteria
How the sportsbook's odds stack up against competitors
Total number of different sports you can bet on
Variety in bet types like spread, moneyline, and totals
Maximum and minimum bet stakes allowed
4. FanDuel Pennsylvania Sportsbook
For sports enthusiasts and betting aficionados in the Keystone State, FanDuel Sportsbook is the ultimate choice. FanDuel consistently delivers competitive odds across a wide range of sports and bet types, making it the go-to platform for NFL and MLB enthusiasts.
What truly sets FanDuel apart is its odds boost promotions. Bettors in Pennsylvania can regularly enjoy heightened odds, with boosts ranging from an enticing 35% to an astounding 100%. This dynamic approach not only keeps users engaged but also enhances their potential for winning big.
In the world of in-play betting, real-time updates are a game-changer. FanDuel ensures that odds are continually adjusted to reflect the ongoing events in the game, allowing you to make informed decisions and seize opportunities as they arise.
Creating parlays and accumulators has never been easier on FanDuel's user-friendly platform. Whether you're a seasoned bettor or just getting started, you'll find the process straightforward. While there's room for improvement in filter options for refined searches, both the website and app offer a seamless experience, optimized for both desktop and mobile users.
FanDuel's commitment to accessibility is commendable, following industry standards to accommodate users with disabilities. However, expanding language support beyond English could further enhance inclusivity for a wider audience in Pennsylvania.
FanDuel's promotions are a highlight, with a dynamic approach that responds to significant sports events, enhancing user engagement and profitability. Creative promotions like "NBA In-Play Insurance" set FanDuel apart from the competition. Their strategy focuses on quality over quantity, and user feedback underscores their value.
Operating in 19 states is a testament to FanDuel's popularity and reach. Positive reviews from third-party platforms, strategic affiliations with major sporting leagues and teams, and industry awards like "Operator of the Year" solidify FanDuel's reputation as a top-tier sportsbook. User testimonials consistently highlight its user-friendly interface, efficient customer service, and diverse betting options.
FanDuel's Top Rating Criteria
How the sportsbook's odds stack up against competitors
Maximum and minimum bet stakes allowed
Availability of bets with lower bookmaker margins
How quickly new odds are made available
5. DraftKings Pennsylvania Sportsbook
For bettors in the vibrant state of Pennsylvania, DraftKings Sportsbook offers a premium betting experience that's second to none. DraftKings is a true powerhouse in the U.S. sportsbook scene, and they are dedicated to providing you with the ultimate betting adventure.
What truly sets DraftKings apart is their unwavering commitment to delivering competitive odds that consistently rank among the best in the industry. Whether you're a fan of the most popular sports or have a passion for niche events, DraftKings consistently provides odds that can boost your potential payouts. This makes DraftKings the top choice for both casual bettors and seasoned pros. Even for free play bets, while there might be slight variations in competitiveness, the overall exceptional quality of odds at DraftKings is unquestionable.
But DraftKings goes beyond just offering great odds. They have an impressive arsenal of promotions and features designed to supercharge your betting journey. With profit boost bonuses and free play bets, they tantalize you with opportunities to enjoy enhanced odds and increased potential returns. Navigating their user-friendly website or app to uncover and capitalize on these boosted odds promotions is a breeze, ensuring you never miss out on any opportunities to maximize your winnings.
Whether you're a dedicated follower of major sports leagues or you enjoy exploring lesser-known events, DraftKings keeps you well-informed with swift real-time updates and alerts. This feature allows you to make informed decisions on the fly, adapting to changes in the market, team news, and pivotal factors as they happen. DraftKings isn't just about betting; it's about engaging in a dynamic, value-packed experience that's hard to beat in the world of U.S. sportsbooks.
DraftKings's Top Rating Criteria
Offers available upon initial signup
Frequency and variety of regular promotions
Existence of a rewards program for frequent bettors
Availability of bonuses for referring new users
6. PointsBet Pennsylvania Sportsbook
For sports betting enthusiasts in Pennsylvania, PointsBet has solidified its position as a dominant player in the realm of sports wagering. This platform is renowned for offering competitive odds across a diverse spectrum of popular sports and events, but it truly shines when it comes to its unwavering dedication to NFL lines. This dedication resonates with the football enthusiasts of Pennsylvania, providing them with enticing and razor-sharp odds that perfectly complement their passion for the game.
PointsBet's specialized focus on football sets it apart from the competition, delivering a unique and tailored betting experience that's exclusively designed for football aficionados in the Keystone State.
But what truly makes PointsBet stand out is its unwavering commitment to enhancing odds through daily promotions. These promotions inject added value into your wagers, making PointsBet an alluring choice for bettors seeking to maximize their returns across various sports and bet types. Whether you're a fan of the NFL, NBA, NHL, or other sports, PointsBet's daily promotions are your key to unlocking greater rewards.
PointsBet also showcases its nimbleness in adjusting odds in real-time. This ensures that Pennsylvania bettors are always well-informed and equipped to navigate the ever-evolving betting landscape, highlighting PointsBet's dedication to providing the best possible user experience.
Navigating the PointsBet platform in Pennsylvania is a breeze, thanks to its user-friendly design. In addition, innovative features like "No Juice" spreads and same-game Parlay boosts add layers of excitement and value for users, transforming your betting experience into an electrifying adventure.
PointsBet doesn't rest on its laurels; it's committed to staying ahead of the curve. The introduction of new betting markets and strategic partnerships with major sports organizations solidify its position as a leader in the dynamic world of sports betting.
PointsBet's Top Rating Criteria
Parity of features compared to the desktop version
User ratings on the Google Play Store
User ratings on the Apple App Store
Features unique to the mobile app
Did you know?
Caesars Sportsbook isn't just for experienced bettors; its user-friendly interface makes it ideal for newcomers as well.
Pennsylvania Sports Betting Timeline
Delve into the timeline of Pennsylvania's sports betting journey, from its earliest regulations to its recent developments, highlighting key milestones that have shaped the state's sports betting landscape.
August 2022: Pennsylvania sportsbooks report a 10.5% year-on-year increase in revenue, reaching $33.2 million for July. Of this amount, $9.2 million is paid in taxes.
July 2022: Wagers amounting to $393.5 million are placed in June, showing a 6.4% decrease compared to the previous year. This marks the lowest handle since August 2021.
June 2022: New York State surpasses Pennsylvania as the highest tax revenue generator from sports betting.
2021: Despite disruptions caused by the COVID-19 pandemic, the Pennsylvania Gaming Control Board announces that the state's sportsbooks generate a total handle of over $6.5 billion in 2020.
2020: The Pennsylvania Gaming Control Board approves new regulations for sports betting, including rules for online sports betting, enabling players to place bets on sports using their mobile devices.
2019: Pennsylvania opens its first legal sportsbooks, including those at Hollywood Casino at Penn National Race Course in Grantville, Rivers Casino in Pittsburgh, and SugarHouse Casino in Philadelphia.
2017: The Pennsylvania Legislature passes a comprehensive gambling expansion bill that includes provisions for legalizing sports betting, contingent upon the U.S. Supreme Court's ruling on the constitutionality of the federal ban on sports betting.
1992: The federal Professional and Amateur Sports Protection Act (PASPA) is enacted, effectively prohibiting sports betting in most states, except for Nevada, which was exempted due to its existing sports betting industry.
1949: The Pennsylvania Legislature passes a law prohibiting bookmaking, effectively banning all forms of sports betting within the state.
The timeline of Pennsylvania sports betting underscores the state's evolution from prohibition to regulation, highlighting its commitment to offering a safe and enjoyable sports betting environment. As the landscape continues to evolve, these historical markers serve as reminders of the strides Pennsylvania has taken to shape its present-day sports betting scene.
Popular Sportsbook Bonuses in Pennsylvania

As the world of online sports betting continues to thrive, sportsbooks entice sports bettors with an array of bonuses designed to enhance their wagering experience. From welcome offers to deposit matches, these bonuses can significantly bolster your bankroll. Below, we explore some of the commonly offered bonuses that Pennsylvania's online sports betting sites provide.
Welcome Bonuses: A cornerstone of the online betting experience, welcome bonuses greet new bettors with open arms. These offers often include bonus bets or deposit matches that kickstart your journey. Whether it's bonus funds to explore the platform or free bets to wager on your favorite teams, welcome bonuses set the tone for an exciting betting experience.
Deposit Match Bonuses: A cornerstone of the online betting experience, welcome bonuses greet new bettors with open arms. These offers often include bonus bets or deposit matches that kickstart your journey. Whether it's bonus funds to explore the platform or free bets to wager on your favorite teams, welcome bonuses set the tone for an exciting betting experience.
No Deposit Bonuses: Pennsylvania's online sports betting sites frequently offer deposit match bonuses to amplify your initial investment. With this type of bonus, the sportsbook matches a percentage of your deposit, effectively doubling your betting power. As a result, you can place more bets and explore a wider range of wagering options.
Bonus Bet Credits: For those seeking risk-free ways to explore a sportsbook's offerings, no-deposit bonuses provide an enticing opportunity. These bonuses grant you free bets or bonus funds without requiring an initial deposit. While the amounts might be smaller compared to deposit-related bonuses, they allow you to test the waters and make informed decisions without spending your own money.
Cashback Offers: Bonus bet credits are a common sight in Pennsylvania's online sports betting landscape. These credits function as currency for placing bets, allowing you to wager without tapping into your original deposit. They're often offered as part of promotional offers or as rewards for being a frequent bettor, giving you more chances to engage with your favorite sports events.
The world of online sports betting in Pennsylvania offers an array of bonuses that cater to different preferences and strategies. Whether you're new to the scene or a seasoned bettor, these bonuses can enhance your betting experience, providing you with more opportunities to engage with your favorite sports while maximizing your potential winnings. Before diving into the exciting world of sports betting bonuses, be sure to review the terms and conditions to make the most of these promotional offers.
Payment Methods at Pennsylvania Sportsbooks
When it comes to funding your online sports betting account in Pennsylvania, regulated online sportsbooks offer a range of convenient and secure payment methods. These methods ensure that you can easily deposit and withdraw funds to engage in your favorite sports wagering activities. Here are some of the commonly accepted banking methods you'll find at these platforms:
Credit Cards and Debit Cards: Credit cards and debit cards are among the most widely accepted payment methods at Pennsylvania sportsbooks. Major card providers like Visa and Mastercard are usually available options. Using your card for transactions offers a straightforward way to fund your account, and the process is akin to making any online purchase. It's important to note that while deposits are usually instantaneous, withdrawal times may vary based on the sportsbook's policies.
E-Wallets: E-wallets, also known as digital wallets, provide a quick and secure means of managing your funds at online sportsbooks. Popular e-wallets like PayPal, Neteller, and Skrill are often accepted. These platforms allow you to store your payment information securely and make seamless transactions. E-wallets are known for their fast withdrawal processing times, making them a favorite among bettors who value efficiency.
Bank Transfers: Bank transfers, both electronic funds transfers (EFT) and online banking transfers, enable you to move funds directly between your bank account and your sportsbook account. This method is favored by those who prefer direct transactions without involving third-party services. While deposits via bank transfers may take a bit longer to reflect, they are a reliable option for both deposits and withdrawals.
Prepaid Cards: Prepaid cards offer a convenient way to manage your betting budget. These cards are typically purchased at retail locations and can be loaded with a specific amount of funds. They can then be used to deposit into your online sportsbook account. Prepaid cards provide an extra layer of security, as they're not directly linked to your bank account or personal information.
PayNearMe: PayNearMe is a unique payment option that allows you to make cash deposits at participating retail locations. After initiating a deposit request online, you receive a PayNearMe barcode, which you present at the retail location along with your cash. The amount is then credited to your sportsbook account. This method caters to those who prefer using cash or don't have access to traditional banking methods.
Pennsylvania's regulated online sportsbooks offer a variety of payment methods to suit your preferences and needs. From traditional options like credit cards and bank transfers to modern solutions like e-wallets and cryptocurrency, these methods ensure that you have a seamless and secure way to manage your funds as you engage in the exciting world of sports betting. Be sure to check the specific sportsbook's available payment methods and any associated fees or processing times before making your choice.
More Sports Betting Resources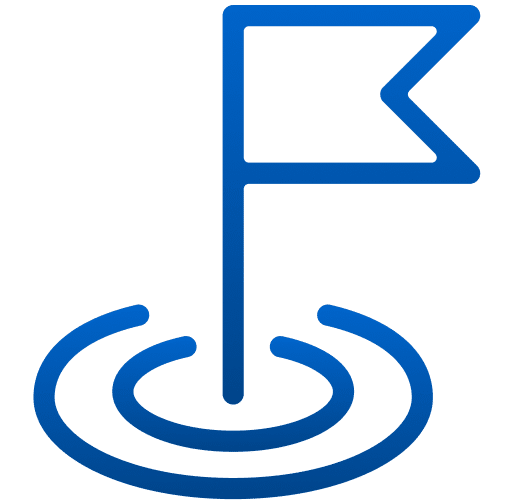 Welcome to our detailed guide to the best online sportsbooks in the United States.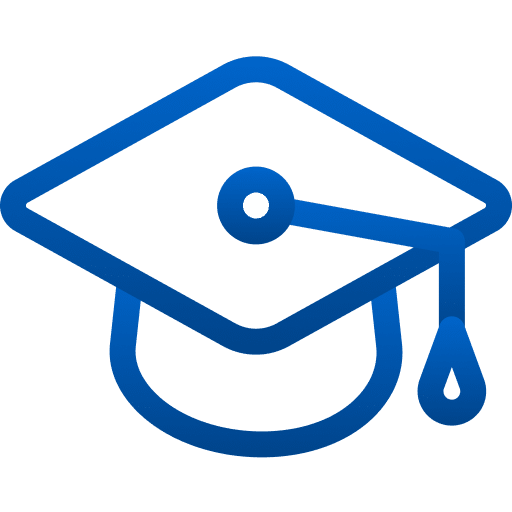 Sharpen your skills as a handicapper using our betting tutorials and resources.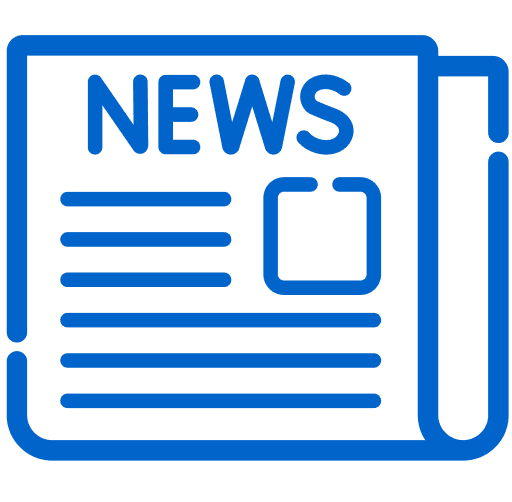 Stay updated with the latest news surrounding U.S. sports betting.
Placing a Sports Bet in Pennsylvania
Navigating the world of online sports betting in Pennsylvania is a straightforward process that allows sports bettors to engage with their favorite sports and teams. Here's a general guide on how to sign up at a sportsbook and how to place a bet:
Choose a Sportsbook: Select a reputable online sports betting site that is licensed and regulated in Pennsylvania. Research various sportsbooks to find the one that suits your preferences and offers the sports and betting markets you're interested in.
Registration: Click on the "Sign Up" or "Register" button on the sportsbook's website. You'll need to provide personal information such as your name, email address, date of birth, and contact details.
Verify Identity: Sportsbooks have identity verification processes in place to ensure the legality and security of transactions. You may need to provide a copy of your identification documents, such as a driver's license or passport, to verify your identity.
Create an Account: Set up a username and password for your account. This login information will be used to access the sportsbook's platform.
Deposit Funds: Navigate to the cashier or banking section of the sportsbook. Choose your preferred payment method and deposit funds into your account. Many sportsbooks offer various payment options, such as credit cards, e-wallets, and bank transfers.
Browse Sports and Markets: Explore the sports and betting markets available on the platform. Sportsbooks offer a wide range of options, including major professional leagues, college sports, international events, and more.
Select a Market: Choose a specific sports betting market you're interested in. For example, you might want to bet on the outcome of an NFL game or a tennis match.
Choose a Bet Type: Within each market, you'll find different types of bets. Common options include moneyline bets (picking the winner), point spread bets (handicap betting), and totals (over/under bets). Select the bet type that aligns with your prediction.
Add Selections to Bet Slip: As you make your selections, they will be added to your bet slip. The bet slip is a virtual slip that keeps track of your chosen bets and their potential payouts.
Enter Stake: Input the amount you want to wager for each selected bet. The bet slip will automatically calculate your potential winnings based on the odds and the initial stake amount.
Place Bet: Once you're satisfied with your selections and stake, click the "Place Bet" or "Confirm" button on the bet slip. This action finalizes your wager and submits it to the sportsbook.
Confirmation: After placing your bet, you'll receive a confirmation message indicating that your bet has been accepted. You can also review your active bets in your account.
Placing a sports bet in Pennsylvania is a straightforward process that involves signing up at a sportsbook, depositing funds, and selecting and placing your bets. By following these steps, sports bettors can engage with a variety of sports and betting markets, enhancing their overall online gambling experience. Remember to gamble responsibly and stay informed about the betting markets you're interested in to make informed decisions.
The Most Popular Pennsylvania Teams To Bet On

When it comes to Pennsylvania sports, avid sports bettors have a plethora of options to consider. The state boasts a diverse selection of teams spanning various leagues, each with its unique appeal. Here, we'll introduce you to some of the most popular Pennsylvania teams that frequently draw the attention of sports enthusiasts and bettors alike.
Philadelphia Eagles (NFL): The Philadelphia Eagles are a dominant force in the NFL and capture the hearts of Philadelphia sports fans. Known for their passionate following, the Eagles have a history of competitive play and have secured several division titles and a Super Bowl championship in recent years. Their games generate considerable sports betting activity, with bettors closely watching their performances throughout the season.
Pittsburgh Steelers (NFL): A true icon in the NFL, the Pittsburgh Steelers boast a legacy of excellence. With multiple Super Bowl titles under their belt, the team commands a loyal following. Their matchups, especially those against divisional rivals, often attract significant betting action. The Steelers' consistent performance makes them a favorite pick for bettors seeking reliable options.
Philadelphia 76ers (NBA): In the realm of professional basketball, the Philadelphia 76ers are a mainstay. With a rich history and a roster of talented players, the team competes at the highest level. As the NBA season unfolds, 76ers games draw considerable attention from sports bettors, offering a range of markets and opportunities for those keen on basketball betting.
Philadelphia Phillies (MLB): The Philadelphia Phillies hold a special place in the hearts of baseball fans in the state. Their games are synonymous with summertime entertainment, and their matchups in the MLB generate a buzz among sports bettors. The team's performance, player statistics, and dynamic pitching rotations provide ample avenues for betting engagement.
Pittsburgh Pirates (MLB): The Pittsburgh Pirates have a storied history in the MLB, and their games are marked by a strong local fan base. While the team has faced challenges in recent years, their matchups still attract attention from bettors. Betting opportunities abound as fans wager on various aspects of each game, from player performance to final scores.
Pittsburgh Penguins (NHL): In the realm of ice hockey, the Pittsburgh Penguins are a powerhouse. With multiple Stanley Cup victories, the team's competitive spirit is undeniable. Penguins games offer a wide array of betting markets for hockey enthusiasts, who closely follow the team's progress during the NHL season.
Philadelphia Flyers (NHL): The Philadelphia Flyers hold a special place in the hearts of Pennsylvania's hockey fans. With a dedicated following, the team's games generate excitement throughout the NHL season. Flyers matchups provide numerous betting options, including bets on game outcomes, player performance, and more.
Philadelphia Union (MLS): As Major League Soccer gains traction in the United States, the Philadelphia Union stands out as a prominent team in Pennsylvania. Soccer enthusiasts and bettors alike are drawn to the team's matches, which offer an array of betting markets for those interested in the sport.
Pennsylvania's array of sports teams provides a rich tapestry of betting opportunities for sports enthusiasts. Whether you're a fan of football, basketball, baseball, hockey, or soccer, the state's teams offer diverse options for engaging with the excitement of sports betting. As you explore these betting opportunities, remember to research the teams, consider their performance trends, and approach your bets with informed decision-making.
What can you not bet on in Pennsylvania?
While Pennsylvania has embraced a comprehensive legal framework for sports betting, there are still certain betting markets that remain off-limits within the state's regulated sports betting platforms. These restrictions are in place to ensure responsible and ethical gambling practices. Here are some of the betting markets that you can't engage with on Pennsylvania's sports betting platforms:
High School Sports: Pennsylvania's sports betting regulations explicitly prohibit wagering on high school sports events. This measure is in place to protect the integrity of amateur sports and prevent any potential negative impacts on young athletes.
Youth Sporting Events: Similar to high school sports, betting on youth sporting events is also prohibited. This safeguard is designed to prevent any undue influence or exploitation of young athletes.
Underage Betting: Naturally, Pennsylvania's sports betting platforms strictly prohibit betting by individuals who are not of legal gambling age, which is 21 years old. Rigorous age verification processes are in place to ensure compliance with this rule.
Non-Sporting Events: Betting on non-sporting events, such as political elections or entertainment awards, is not allowed on Pennsylvania's sports betting platforms. This prohibition helps maintain the focus of sports betting on athletic competitions.
Ineligible Events: Sports betting platforms may also designate certain events as ineligible for betting due to potential integrity concerns. This can include events with a high likelihood of match-fixing or other forms of manipulation.
While Pennsylvania's regulated sports betting landscape offers a wide array of betting opportunities, it's important to recognize that there are certain markets that are prohibited to ensure the integrity of sports and protect vulnerable populations. Always make sure to familiarize yourself with the rules and regulations of the sportsbook you're using to ensure responsible and legal gambling practices.
Betting on Sports Online in Pennsylvania — Conclusion
As we conclude our guide to online sports betting in Pennsylvania, it's evident that the state has established a vibrant and regulated platform for sports enthusiasts to engage in legal betting activities. The convenience of online sports betting, combined with the diverse array of betting options, has opened up a world of excitement for bettors across the state.
With a range of sports betting platforms at your fingertips, you have the opportunity to explore various betting markets, from professional leagues to college sports. Whether you're a fan of football, basketball, baseball, hockey, soccer, or any other sport, Pennsylvania's regulated sportsbooks offer options that cater to your preferences.
Pennsylvania Sports Betting: Frequently Asked Questions