In the reviews below, we'll delve into the leading online sportsbooks available to Colorado sports fans, offering an in-depth look at their features and offerings. Each sportsbook brings its unique strengths to the table, catering to the diverse interests of bettors across the state.
Whether you're a casual bettor or a seasoned enthusiast, our review aims to provide the necessary insights for a seamless betting experience.
1. Caesars Colorado Sportsbook
For Colorado bettors, Caesars Sportsbook is your go-to destination for an exceptional betting experience. With a strong focus on user satisfaction, this platform ensures that both seasoned bettors and newcomers enjoy every aspect of their betting journey.
What sets Caesars Sportsbook apart in Colorado is its commitment to value. Offering point spreads and totals at a standard -110, they provide stability for those who favor these popular bet types, making it an ideal choice for a wide range of bettors.
The excitement doesn't end there. Caesars Sportsbook frequently offers 'odds boosts' promotions covering popular sports like NFL, NBA, NCAA, NHL, and MLB. These promotions not only add a thrilling dimension to your betting experience but also increase your potential returns, giving you more bang for your buck.
Navigating the platform is a breeze, thanks to its user-friendly interface. Whether you're into various sports or bet types, you can easily place bets with confidence. Plus, Caesars Sportsbook actively involves its users through enticing promotions like "Go Full Caesar" for existing users and the "Spread The Word" referral program, where you can earn generous rewards for introducing friends to the platform.
To top it all off, the Caesars Rewards program demonstrates their commitment to users in Colorado. It offers escalating perks and extends rewards to cover hotel stays and vacations, making your betting experience even more rewarding. Despite occasional minor app hiccups, you can expect speedy and responsive interactions, with real-time updates adding to the excitement of your betting journey.
Caesars's Top Rating Criteria
Simplicity and intuitiveness of the platform's design
Overall quality of the design and user experience
Assortment of player, team, and game-specific wagers
Offers available upon initial signup
2. Bet365 Colorado Sportsbook
Bet365, a renowned name in the world of U.S. sportsbooks, is your gateway to an exceptional betting adventure right here in the Centennial State. With a steadfast commitment to delivering competitive and enthralling betting experiences, Bet365 is your premier destination for enticing odds, regardless of your sports preferences.
Whether you're a die-hard supporter of mainstream leagues or have a penchant for niche events, Bet365 guarantees that the odds will keep you hooked. They take pride in their unwavering commitment to fair play, ensuring that their odds closely adhere to industry standards. What truly sets them apart is their dedication to offering a vast array of bets that extend far beyond the usual sports, catering to a diverse spectrum of betting interests.
But that's not all – Bet365 elevates the excitement to new heights with their odds boosts. These promotions inject additional value into your bets, promising the potential for substantial returns. From thrilling horse racing wagers to strategic parlays, their comprehensive odds boost offerings cater to a wide range of betting preferences, ensuring an electrifying experience for all.
In the fast-paced world of sports betting, staying updated is essential. Bet365 recognizes this and offers real-time updates, giving you the edge when it comes to in-play betting. Equipped with the latest information, you can make informed decisions on the fly, transforming live betting into a heart-pounding adventure.
Whether your heart belongs to popular sports or niche events, Bet365 has you covered. Their adaptability ensures a constantly evolving and dynamic betting experience that keeps pace with Colorado's ever-changing sports landscape. And if you're a fan of combination bets, brace yourself for a world of possibilities with their extensive parlay and accumulator offerings.
For Colorado residents, Bet365 is your trusted partner in the world of sports betting. Prepare for a thrilling journey filled with enticing odds and unforgettable wagers, right in your own backyard. Get ready to experience sports betting like never before, only with Bet365.
Bet365's Top Rating Criteria
Simplicity and intuitiveness of the platform's design
Overall quality of the design and user experience
Assortment of player, team, and game-specific wagers
Offers available upon initial signup
3. BetRivers colorado Sportsbook
For sports bettors in Colorado, BetRivers Sportsbook promises an exceptional betting adventure marked by competitive odds and a well-rounded approach to promotions. With an unwavering commitment to delivering fair and competitive odds, particularly for popular sports and events, BetRivers ensures that Colorado bettors can dive into an enticing world of possibilities.
What distinguishes BetRivers is its meticulous balance between odds and promotions, offering users in Colorado a valuable betting experience. Rather than bombarding users with an excess of promotions, the sportsbook occasionally spices things up with odds boost promotions, injecting a dose of excitement into bets across a diverse array of sports. These promotions present Colorado users with opportunities to elevate their potential returns, catering to a wide spectrum of sports enthusiasts.
One of BetRivers' standout features for Colorado bettors is its dedication to real-time updates and notifications. Colorado users receive instant alerts regarding changes in odds and market dynamics, enabling well-informed decision-making, especially during in-play betting. This swift responsiveness in updating odds within minutes underscores BetRivers' commitment to providing Colorado bettors with a seamless and engaging betting experience.
BetRivers' user-friendly platform ensures effortless navigation for both novice and seasoned bettors in Colorado. The well-organized interface simplifies transitions between different sections, enhancing the overall user experience. While personalized customization options are limited, the platform compensates by being compatible with various devices, allowing Colorado users to engage with their bets conveniently.
The sportsbook's dedication to user guidance extends to Colorado bettors with tutorial and help resources available in multiple formats. Colorado users can easily access customer support through live chat, email, and phone, reflecting BetRivers' commitment to ensuring user satisfaction.
As BetRivers continues to evolve, Colorado bettors can benefit from its strategic approach, strong brand recognition, and extensive geographical reach. Collaborations with renowned sports organizations and adherence to a robust regulatory framework further enhance BetRivers' credibility and instill confidence among bettors in Colorado, making it a trusted choice for sports enthusiasts in the Centennial State.
BetRivers's Top Rating Criteria
Parity of features compared to the desktop version
User ratings on the Google Play Store
User ratings on the Apple App Store
Features unique to the mobile app
4. BetMGM colorado Sportsbook
BetMGM shines as a premier choice in the realm of sports betting for Colorado bettors. Renowned for its exceptional blend of features and promotions, BetMGM stands out as a top contender in the highly competitive landscape.
When it comes to odds, BetMGM offers a unique and captivating experience. While some might notice slight variations in specific markets, overall, BetMGM maintains a competitive edge. Regardless of whether you prefer football, baseball, basketball, or a diverse range of other sports and bet types, BetMGM ensures you have access to favorable odds. This consistency in odds competitiveness guarantees that bettors in Colorado can enjoy a reliable and gratifying betting journey.
What truly sets the BetMGM platform apart is its thrilling 'odds boosts' promotions. These promotions are a game-changer, focusing on major professional sports like football, baseball, and basketball. During these exciting events, odds receive a substantial boost, often reaching an impressive 25% to as high as 50%. These promotions not only increase your potential returns but also elevate the excitement of betting to new heights. BetMGM's dedication to promptly updating odds in real-time ensures that Colorado bettors can make well-informed decisions and seize advantageous opportunities in the blink of an eye, making it a dynamic and user-centric sportsbook.
Navigating the BetMGM platform is a breeze, offering an intuitive layout designed to simplify the betting process for both newcomers and seasoned bettors in Colorado. Whether you're placing bets, accessing various sports, or exploring different bet types, the platform's seamless transitions make it effortless. Even during peak periods of high traffic, BetMGM's platform remains swift and responsive, guaranteeing a consistently smooth betting experience. Additionally, the platform empowers you with robust search and filter options, making it effortless to find specific bets and events tailored to your preferences. While it may not overwhelm you with flashy features, BetMGM's practical tools and seamless design contribute to a highly accessible and enjoyable platform meticulously designed for Colorado bettors.
BetMGM's Top Rating Criteria
How the sportsbook's odds stack up against competitors
Total number of different sports you can bet on
Variety in bet types like spread, moneyline, and totals
Maximum and minimum bet stakes allowed
5. FanDuel Colorado Sportsbook
Colorado sports enthusiasts, get ready to elevate your betting game with FanDuel Sportsbook. FanDuel is not your average sportsbook; it's a game-changer that consistently delivers competitive odds across various sports and bet types. If you're a die-hard NFL or MLB fan, FanDuel's edge in odds is something you don't want to miss.
What makes the betting site truly exceptional are their odds boost promotions. These aren't your run-of-the-mill offers; they regularly boost your odds from 35% all the way up to an incredible 100%. Imagine the possibilities – higher odds mean potentially bigger winnings, making your bets even more thrilling.
But that's not all; FanDuel excels in in-play betting with real-time updates that reflect the ongoing action. No more feeling left in the dark; you'll always be in sync with the game. And if you're into parlays and accumulators, FanDuel's user-friendly platform makes creating these exciting combinations a breeze.
Let's talk promotions – this is where the sportsbook shines. Their promotions are as dynamic as the sports they cover, responding to significant events to keep you engaged and boost your profits. Ever heard of "NBA In-Play Insurance"? It's just one example of FanDuel's creative offers that set them apart.
FanDuel operates in 19 states, including Colorado, which speaks volumes about their popularity and reliability. Third-party reviews consistently praise their user-friendly interface, secure payment processing, and the wide array of betting options. Sure, there might be occasional concerns about customer service and app functionality, but FanDuel's dedication to improvement is evident in their rising ratings.
FanDuel's Top Rating Criteria
How the sportsbook's odds stack up against competitors
Maximum and minimum bet stakes allowed
Availability of bets with lower bookmaker margins
How quickly new odds are made available
6. DraftKings Colorado Sportsbook
For bettors located in Colorado, DraftKings emerges as a dominant force in the U.S. sportsbook landscape, providing an exceptional betting experience. DraftKings sets itself apart with its steadfast commitment to offering competitive odds that consistently rank among the industry's best. Whether your passion lies in mainstream sports or niche events, DraftKings ensures that the odds are in your favor, elevating the potential for lucrative payouts. This makes it an appealing choice for both casual and seasoned bettors, guaranteeing a high-quality betting experience.
What truly distinguishes DraftKings is its extensive range of promotions and features meticulously designed to enhance your betting journey. From enticing profit boost bonuses to rewarding free play bets, DraftKings presents you with tantalizing opportunities to savor enhanced odds and increased potential returns. Navigating their user-friendly website or app to unearth and capitalize on these boosted odds promotions is a breeze, ensuring that you seize every advantageous opportunity.
Regardless of whether your betting interests revolve around major sports or lesser-known events, DraftKings keeps you impeccably informed with real-time updates and alerts. This remarkable adaptability of odds to mirror market shifts, team updates, and crucial factors ensures that Colorado bettors remain well-versed in the latest developments. With DraftKings, it's not just about placing bets; it's about immersing yourself in a dynamic, value-packed experience that ranks among the best in the realm of U.S. sportsbooks.
DraftKings's Top Rating Criteria
Offers available upon initial signup
Frequency and variety of regular promotions
Existence of a rewards program for frequent bettors
Availability of bonuses for referring new users
7. PointsBet Colorado Sportsbook
For sports enthusiasts in Colorado, PointsBet is the ultimate destination for an unparalleled sports betting experience. As a dominant player in the world of sports betting, PointsBet prides itself on offering competitive odds that cover a vast array of popular sports and events. But what truly distinguishes PointsBet in Colorado is its unwavering dedication to NFL lines, delivering enticing and tight odds that perfectly resonate with the passion of football aficionados in the state.
What sets PointsBet apart even further is its unwavering commitment to enhancing odds through daily promotions, adding significant value to wagers. This makes PointsBet the top choice for Colorado bettors who are eager to maximize their returns across various sports and bet types. Additionally, PointsBet's remarkable agility in adjusting odds in real-time ensures that Colorado bettors are always well-informed and ready to navigate the ever-changing world of sports betting with confidence.
PointsBet's user-friendly platform, along with its innovative features such as "No Juice" spreads and same-game Parlay boosts, introduces an extra layer of excitement and value for users in Colorado. The sportsbook's dedication to introducing new betting markets and forming strategic partnerships with major sports organizations further cements its position as a leader in the dynamic world of sports betting. With PointsBet, Colorado bettors can anticipate an exceptional sports betting experience tailored to their unique preferences and unwavering passion for the game.
PointsBet's Top Rating Criteria
Parity of features compared to the desktop version
User ratings on the Google Play Store
User ratings on the Apple App Store
Features unique to the mobile app
Did you know?
The platform is recognized for both its competitive odds and generous bonuses, blending strategic betting with excitement.
Sports Betting History in Colorado
Now that we've covered our top-rated sportsbooks, let's take a step back in time to explore the history of sports betting in Colorado.
Colorado's sports betting journey has been nothing short of remarkable, with milestones that have shaped the industry's landscape. In May 2018, a pivotal moment occurred when the U.S. Supreme Court overturned the federal ban on sports betting at retail sportsbooks. This landmark decision opened the door for individual states to legalize sports betting and Colorado wasted no time in seizing the opportunity.
2023: Colorado further solidified its position in the sports betting landscape by setting a remarkable state record. Surpassing $10 billion in sports betting handle at physical sportsbooks since its 2020 launch, the achievement showcased Colorado's thriving and dynamic sports betting market.
April 2021: Colorado reached a remarkable milestone as the total sports betting handle surpassed $8 billion since its May 2020 launch. This significant achievement highlighted the increasing popularity and acceptance of sports betting among the state's residents and visitors.
March 2021: Demonstrating the sector's rapid growth, Colorado's sports betting revenue soared to an unprecedented record high of $560.7 million. The substantial revenue surge showcased the industry's potential economic impact within the state.
November 2020: A critical moment arrived when Colorado voters approved Proposition DD, effectively legalizing sports betting in the state. The approval solidified Colorado's commitment to embracing the sports betting industry and integrating it into its economic landscape.
May 2020: Taking advantage of the Supreme Court's ruling, legal sports betting was officially launched at retail sportsbooks in Colorado. This marked the beginning of the state's foray into a rapidly expanding market.
November 2019: Proposition DD was introduced in Colorado, advocating for the legalization of sports betting and proposing a tax allocation for water projects. The initiative aimed to establish a regulated framework for sports wagering within the state.
May 2018: A significant turning point occurred when the Supreme Court overturned the federal ban on sports betting at retail sportsbooks. This pivotal decision granted individual states the authority to legalize and regulate sports betting within their jurisdictions, paving the way for Colorado's future developments in the industry.
Colorado's sports betting journey has been one of growth and success, with significant milestones paving the way for a thriving sports betting industry in the state. From voter-approved propositions and record-breaking revenue, the story of sports betting in Colorado is one of determination, innovation and enthusiastic participation from sports fans and bettors alike.
An Overview of Sportsbook Bonuses & Promotional Offers

Sportsbook bonuses and promotional offers are enticing perks offered by online sports betting platforms to attract and reward bettors. These bonuses provide an opportunity for users to boost their betting experience and potentially increase their winnings. Below are some of the commonly offered bonuses by sportsbooks:
Sign-Up Bonus: When you join a new sportsbook in Colorado, you'll likely encounter welcome bonuses designed to greet you with open arms. New customer promotions and bonuses typically come in the form of free bets, deposit matches or risk-free bets. For instance, you might receive a $100 free bet when you sign up and make an initial deposit of $50. It's essential to read the terms and conditions associated with these bonuses, as they often come with specific wagering requirements and expiration dates.

Deposit Match Bonus: Deposit bonuses are another popular offering by sportsbooks. With these bonuses, the sportsbook will match a percentage of your deposit with bonus funds. For example, if a sportsbook offers a 50% deposit bonus and you deposit $100, you'll receive an additional $50 in bonus funds. Similar to welcome bonuses, deposit bonuses may have wagering requirements that need to be met before you can withdraw any winnings.

No Deposit Bonus: As the name suggests, no-deposit bonuses don't require you to deposit any money to receive the bonus. These bonuses are relatively rare and often come in the form of small free bets or bonus funds to try out the sportsbook's offerings. Similar to other bonuses, there might be specific requirements and limitations associated with these no-deposit bonuses.
Bonus Bet Credits: Free bets are an exciting incentive provided by sportsbooks, allowing you to place a wager without risking your own money. For example, you might receive a $20 free bet to use on an upcoming Denver Nuggets game. If your bet wins, you'll receive the winnings as bonus funds, subject to certain conditions. If the bet loses, you don't lose any of your actual money.
Cashback Offers: Cashback bonus offers act as a safety net for bettors. With cashback bonuses, the sportsbook refunds a percentage of your losses over a specific period. The primary objective of cashback bonuses is to encourage bettors to participate in sports betting activities with reduced apprehension, knowing that a percentage of their losses will be returned.
Sportsbook bonuses play a significant role in enhancing the overall betting experience for users. While they can provide great value, it's essential to understand the terms and conditions associated with each bonus type. So, take advantage of these bonuses wisely and enjoy the thrill of sports betting.
Payment Options Accepted at Colorado Sportsbooks

When it comes to funding your betting account at legal sportsbooks in Colorado, you'll find a wide variety of payment options to choose from. Each sportsbook strives to offer convenient and secure methods for depositing and withdrawing funds. Here is a general description of commonly accepted online banking methods:
Credit Card: Credit cards are one of the most popular and widely accepted payment options at Colorado sportsbooks. Major credit card providers like Visa, Mastercard and American Express are commonly supported. When using a credit card, your deposits are processed instantly, allowing you to start betting without delay. However, it's essential to check with your card issuer to ensure that they allow transactions to sports betting websites, as some financial institutions may have restrictions.
Debit Card: Debit cards are another widely accepted payment option at Colorado sportsbooks. Similar to credit cards, debit card deposits are processed quickly, providing immediate access to funds for betting. Debit cards are linked directly to your bank account, so you'll need to have sufficient funds available for your desired deposit amount.
E-Wallets: E-wallets have gained popularity as a convenient and secure way to manage online transactions, including sports betting deposits and withdrawals. Leading e-wallet providers like PayPal, Neteller and Skrill are often supported by sportsbooks in Colorado. E-wallets act as intermediaries between your bank account and the sportsbook, providing an additional layer of security and privacy.
Bank Transfers: Bank wire transfers, also known as ACH transfers or e-checks, allow you to move funds directly from your bank account to your sports betting account. This payment method is secure and widely accepted at many Colorado sportsbooks. While bank transfers may take slightly longer than credit or debit card deposits, they are a reliable option for larger transactions.
Prepaid Cards: Prepaid cards are a convenient way to fund your sports betting account without using your bank account directly. Some sportsbooks offer their branded prepaid cards, while others accept popular prepaid cards like Paysafecard. Prepaid cards can be purchased in various denominations and used for instant deposits.
Cryptocurrencies: Some sportsbooks in Colorado are starting to accept cryptocurrencies like Bitcoin for deposits and withdrawals. Cryptocurrencies offer fast and secure transactions and they can be appealing to users who prefer the anonymity and decentralized nature of digital currencies.
With the wide variety of payment options available at Colorado sportsbooks, you can choose the method that best suits your preferences and needs. Whether you prefer the convenience of credit or debit cards, the security of e-wallets or the privacy of cryptocurrencies, you'll find a suitable payment option to fund your betting account and enjoy a seamless sports wagering experience.
How To Place a Bet in Colorado

Placing a bet at a legal sportsbook in Colorado is a straightforward process that can be done online from the comfort of your home. Here's a generalized guide on how to sign up at a sportsbook and how to place a bet:
Choose a Sportsbook: Begin by selecting a reputable and legal sportsbook that operates in Colorado. There are several options available, each offering various sports betting markets and promotions. Take your time to research and compare different sportsbooks to find the one that best suits your preferences and needs.
Register an Account: Once you've chosen a sportsbook, you'll need to register an account. Click on the "Sign Up" or "Register" button on the sportsbook's website or mobile app. You'll be asked to provide some personal information, such as your name, date of birth, email address and sometimes your social security number. This information is necessary to verify your identity and ensure compliance with legal regulations.
Choose a Payment Option: After completing the registration process, you'll need to fund your betting account. Select a payment option that works best for you. Commonly accepted methods include credit cards, debit cards, e-wallets, bank transfers, prepaid cards and sometimes cryptocurrencies. Choose the option that suits your preferences and follow the instructions to make a deposit into your account.
Explore Betting Markets: Once your account is funded, it's time to explore the sports betting markets available at the sportsbook. Sportsbooks offer a wide range of betting options, covering various sports, leagues and events. Browse through the available markets and find the ones that interest you the most. You can bet on popular sports like football, basketball, baseball, soccer and hockey, as well as niche sports and international competitions.
Make Your Selection: After choosing a sports event or game, select the type of bet you want to place. Sportsbooks offer different bet types, including moneyline bets, point spreads, over/under totals, parlays, prop bets and more. Review the odds and potential payouts for your chosen bet and make your selection.
Place Your Bet: Once you've made your selection, enter the amount you want to wager in the bet slip. The bet slip is a feature on the sportsbook's website or app that allows you to review your bet and confirm the details before placing it. Double-check your bet details and ensure they are accurate. Then, click on the "Place Bet" or "Confirm" button to finalize your wager.
Wait for the Result: After placing your bet, all that's left to do is wait for the outcome of the sporting event. If your bet is successful, your winnings will be credited to your account balance. If your bet doesn't win, the amount you wagered will be deducted from your balance.
Placing a bet at a sportsbook in Colorado is a simple process that involves choosing a sportsbook, registering an account, funding it, exploring betting markets, making your selection and confirming your bet. With a variety of sports and bet types available, sports betting in Colorado provides an exciting and enjoyable experience for both casual and seasoned bettors.
More Sports Betting Resources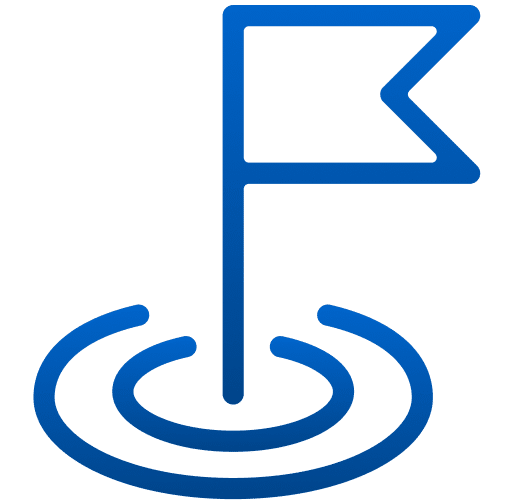 Welcome to our detailed guide to the best online sportsbooks in the United States.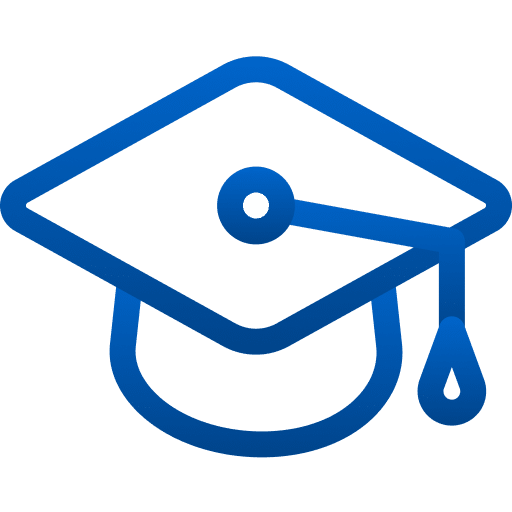 Sharpen your skills as a handicapper using our betting tutorials and resources.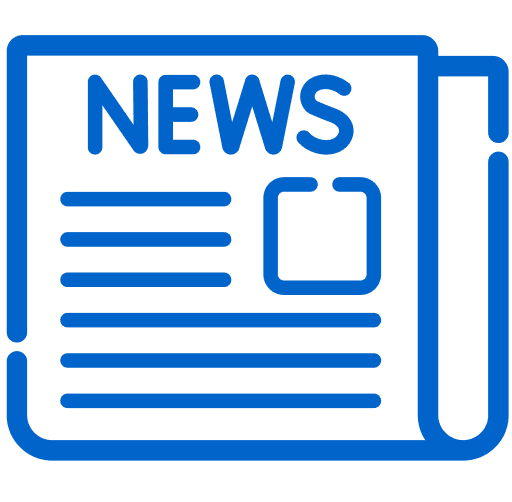 Stay updated with the latest news surrounding U.S. sports betting.
Colorado's Major Teams

Colorado is a state known for its passionate sports culture, with several major teams representing different sports leagues. Whether you're a sports bettor looking to wager on local teams or a fan supporting your favorite franchise, Colorado offers a rich selection of teams to follow. Below are the general descriptions of some of the major teams in the state:
Denver Broncos (NFL): The Denver Broncos are a well-known professional football team based in Denver, Colorado. Founded in 1960, the Broncos have a storied history in the NFL and have achieved significant success, including multiple Super Bowl appearances and championships. With a dedicated fan base known as "Broncos Country," the team enjoys widespread support across the state and beyond.
Colorado State Rams (NCAAF): Founded in 1893, the Colorado State Rams compete in the NCAA Division I Football Bowl Subdivision and is a member of the Mountain West Conference. The Rams' home games are played at Canvas Stadium, situated on the university's campus in Fort Collins, Colorado. This college football team is a fan-favorite in Colorado.

Denver Nuggets (NBA): The Denver Nuggets are the state's professional basketball team, competing in the NBA's Western Conference. Established in 1967, the Nuggets have seen their fair share of ups and downs but have consistently provided thrilling basketball action for fans. Led by notable players and coaches over the years, the Nuggets continue to showcase their talent on the court.
Colorado Rockies (MLB): The Colorado Rockies represent the state in Major League Baseball (MLB) and call Denver their home. Founded in 1993, the Rockies have become a beloved team among baseball fans in Colorado. They play their home games at Coors Field, a stadium renowned for its high-altitude conditions that can result in exciting high-scoring games.
Colorado Avalanche (NHL): Hockey enthusiasts in Colorado rally behind the Colorado Avalanche, a professional ice hockey team competing in the National Hockey League (NHL). Established in 1972, the Avalanche have achieved great success, winning multiple Stanley Cup championships. With a rich history and a talented roster, the Avalanche consistently entertains their devoted fan base.
Colorado Rapids (MLS): Soccer fans in Colorado proudly support the Colorado Rapids, a Major League Soccer (MLS) team founded in 1995. The Rapids play their home games at Dick's Sporting Goods Park in Commerce City, providing an exhilarating atmosphere for fans. The team has made strides in the MLS, securing playoff appearances and leaving an indelible mark on the soccer scene in Colorado.
Colorado's major sports teams encompass a diverse array of sports, each contributing to the vibrant sports culture in the state. Whether it's the thrill of football with the Denver Broncos, the excitement of basketball with the Denver Nuggets, the love of baseball with the Colorado Rockies, the passion for hockey with the Colorado Avalanche or the devotion to soccer with the Colorado Rapids, sports bettors and fans alike have plenty of opportunities to engage with their favorite teams and enjoy the excitement of legal betting on local sports action.
What betting markets are not legal in Colorado?
Colorado has embraced the legalization of sports betting, providing a wide range of legal betting options and markets for enthusiasts to enjoy through licensed sportsbooks. However, there are still some betting markets that remain prohibited in the state due to regulatory restrictions. Here are the details about betting markets that are not legalized in Colorado:
Non-Sports Events and Contests: In Colorado, betting on non-sports events and contests is not legalized. This includes betting on events like political elections, reality TV shows or any non-sports-related competitions. While sports betting offers a wide range of sports and events, it is important to recognize that certain non-sports activities are not eligible for betting.
Youth Sports: Betting on youth sports is strictly prohibited in Colorado. The state places a strong emphasis on protecting young athletes and preventing any potential exploitation or corruption associated with wagering on youth events. Betting on any youth sports competitions, regardless of the level, is not allowed within Colorado's legal framework.
High School Sports: Similarly, betting on high school sports is not legalized in Colorado. The state takes measures to maintain the integrity of high school sports and ensure that students are not subjected to the pressures or risks that could arise from betting activities. Betting on any high school sporting events, whether in-state or out-of-state, remains off-limits for sports bettors in Colorado.
While Colorado offers a vast majority of the most popular betting markets for fan-favorite sports through licensed sportsbooks under the state's sports betting laws, there are certain restrictions in place. These restrictions aim to maintain the integrity of sports betting and protect individuals, especially minors, from potential harm. Engaging in online betting through unlicensed platforms, wagering on non-sports events, youth sports or high school sports are not allowed in the state.
Sports Betting in Colorado — Conclusion
Colorado's sports betting landscape has evolved rapidly since its legalization, offering residents and visitors an array of options to engage in this exciting pastime. From our top-rated online sportsbooks to the rich history of sports in the state, Colorado has become a prime destination for sports betting enthusiasts.
With responsible play and awareness of the legal parameters, sports betting in Colorado is not just a thrilling experience but also a convenient and secure one. Whether you're a seasoned bettor or new to the game, this guide serves as a valuable resource in navigating the dynamic world of Colorado sports betting.
colorado Sports Betting: Frequently Asked Questions