Welcome to an all-encompassing guide that unlocks the complexities of the captivating realm of sports betting. Within these pages, we embark on an expedition into the multifaceted world of sports wagering, delving deep to illuminate its intricate mechanics, legal underpinnings, diverse odds formats, popular bet types and the labyrinthine landscape of common terminology.
Whether you stand as a seasoned strategist who has honed the art of wagering or a curious spectator eager to unravel the nuances of this domain, this guide serves as your compass, steering you through the intricate terrain of sports betting with meticulous clarity.
As we embark on this journey together, our aim is singular: to provide you with a robust foundation that empowers you to traverse this dynamic landscape with discernment, insight and strategic prowess. Welcome to a guide that promises not just information, but an illuminating expedition into the captivating universe of legal sports betting.
What is sports betting?
Sports betting, a cornerstone of gaming culture, involves predicting the outcomes of sporting events and placing wagers accordingly.
This form of entertainment brings fans closer to the games they love, infusing a sense of anticipation and engagement. Imagine wagering on a hockey team's victory or predicting the point spread of a basketball game. These wagers transform casual observers into active participants in the sports they admire.
Is sports betting legal?
The legal landscape of sports betting is a subject of immense interest, especially in the United States. Online sports wagering has seen substantial growth, thanks to the evolving stance on the legality of the online gambling industry. The repeal of the Professional and Amateur Sports Protection Act (PASPA) opened the doors for states to determine their approach to sports betting. This monumental shift led to the emergence of legal sportsbooks, backed by the American Gaming Association and discussed in legal sports reports. As a result, betting enthusiasts can now indulge in legal sports betting in jurisdictions where it's sanctioned.
While many states have passed sports betting laws allowing for legal betting on major sports leagues and college sports teams, there are other states that have taken a strong stance against both online and retail sports betting and any sports betting legislation in those states have died quickly. This usually means the only legal option for bettors is to travel out of state for gambling purposes.
However, given the popularity of online sports wagering activities and the potential profits from sports betting that the state can take advantage of, we expect to see even more states change their stance on sports betting and begin offering legal options for sports betting to their residents.
The Main Ways You Can Place Sports Bets
As the world of sports betting continues to evolve, an array of options has emerged to cater to the preferences and convenience of bettors. From traditional retail locations to the digital realm of online sportsbooks and dynamic mobile platforms, each avenue presents its own set of advantages. Below, we delve into these options, providing insights into their features and considerations:
Retail Options
Retail sports betting venues have long been a staple for bettors seeking a physical betting experience. These brick-and-mortar establishments offer a tangible connection to the world of sports wagering, allowing bettors to interact directly with bookmakers and place bets on-site.
The atmosphere at retail sportsbooks is imbued with the thrill of anticipation, offering an immersive environment where fellow bettors congregate to engage in strategic banter. Retail sportsbooks are particularly popular in regions where sports betting is legalized and embraced, creating hubs of excitement during major sporting events with numerous people placing enjoying in-person wagering at the same time.
Online Sportsbook Options
The advent of the internet has revolutionized sports betting, with online sportsbooks offering a virtual platform for placing bets. Accessible through web browsers, these platforms bring the entire spectrum of sports betting to your fingertips.
Online sportsbooks extend a range of advantages, including convenience, extensive coverage of sports events, competitive odds and the opportunity to explore a multitude of bet types. Bettors can seamlessly switch between events, compare odds and access a treasure trove of resources that enrich their betting experience from the top online options. Online platforms also provide the flexibility to wager on a global scale, transcending geographical limitations.
Mobile Options
In the era of mobile technology, mobile sports betting apps have emerged as the epitome of convenience. These apps bring the realm of sports betting directly to your smartphone or tablet, enabling mobile wagering anytime, anywhere. Mobile apps retain the comprehensive features of online sportsbooks while adding a layer of portability and accessibility.
Mobile betting apps and mobile-optimized sites allow bettors to stay engaged in real-time, capitalize on evolving odds and participate in live betting seamlessly. With secure payment options and user-friendly interfaces, mobile apps empower bettors to enjoy a dynamic and flexible betting experience from the palm of their hand.
Understanding the Types of Online Gambling Odds
Within the realm of sports betting, the format of betting odds plays a pivotal role in determining potential payouts. The subsequent sections will demystify three prevalent odds formats: Decimal, Fractional and American/Moneyline. Through examples and elucidations, we will unravel the mathematical framework underlying these odds, empowering bettors to make informed decisions.
Decimal
Decimal odds, a widely used format in the realm of sports betting, offer a straightforward representation of the potential payout relative to the wager made. Expressed as a decimal number, these odds encompass both the original wager and the potential profit.
For instance, if a hockey team boasts decimal odds of 2.50, a successful $100 bet would culminate in a total return of $250, a composition of the initial $100 stake and a profit of $150. This format eliminates the need for complex calculations, allowing bettors to swiftly comprehend the potential gains tied to their wagers.
Fractional
Fractional odds, a staple of the U.K. betting landscape, present odds as a ratio that signifies the projected profit in relation to the initial wager. For instance, odds of 3/1 indicate that for every dollar wagered, a profit of $3 is within reach should the bet succeed.
The original stake is returned on top of the profit, reinforcing the notion of profit relative to the investment. In the context of fractional odds, even bets are represented as 1/1, promising an equivalent payout to the initial stake if the bet emerges victorious. This format, although prevalent in specific regions, offers a clear depiction of potential earnings in proportion to the wager.
American
The American odds format, also known as the moneyline odds format, is prominent in North America. This odds format introduces a dual perspective by accommodating both favorites and underdogs. Negative odds, such as -200, signify the amount a bettor must wager to secure a profit of $100. A successful bet of this nature would result in a total return of $300, encompassing the original wager and the profit.
Conversely, positive odds like +150 illustrate the potential profit attainable from a $100 bet. In this scenario, a successful wager would yield a total return of $250, encompassing the initial stake and the $150 profit. The American odds format fosters a clear distinction between favorites and underdogs, offering bettors insights into the stakes and potential returns associated with their chosen bets.
Competitive Odds
Exciting Monthly Odds Boosts
Real-time Updates & Notifications
Responsive Customer Support
Dynamic Betting Variety
User-Friendly Interface
Daily Odds Boosts
Multilingual Support
How to Find the Right Sportsbook for Online Sports Betting
The quest for the right online sportsbook is a pivotal undertaking that lays the foundation for your entire betting expedition. The choice you make can significantly influence the quality of your betting experience, shaping everything from the betting odds you encounter to the array of sports events at your fingertips.
As you navigate this crucial decision-making process, several key factors warrant your discerning attention. Here's a comprehensive guide to finding the ideal online sports betting site that aligns with your preferences and betting aspirations:
Competitive Betting Lines: The heart of any sportsbook lies in its betting lines. Seek platforms that consistently offer competitive odds across a diverse range of sports events. Favorable odds can translate into increased potential returns on your wagers, making this factor a pivotal one to weigh in your decision-making.
Sports Events Coverage: A comprehensive sportsbook should cover an extensive spectrum of sports events, both popular and niche. From the major leagues of football, basketball and soccer to the less-traveled paths of eSports and combat sports, the diversity of events available is a testament to the platform's commitment to catering to a wide array of interests.
User-Friendly Interface: Navigating a user-friendly interface can enhance your overall betting experience at a specific online betting site. Look for platforms that offer intuitive layouts, easy-to-use menus and responsive design. A seamless interface ensures that your focus remains on making informed bets rather than grappling with the intricacies of the platform itself.
Promotional Offers and Bonuses: Promotional offers and bonuses can significantly boost your bankroll and provide additional value to your bets. From welcome bonuses for new users to ongoing promotions such as loyalty programs, leading online betting sites often present a range of attractive incentives that add an extra layer of excitement to your wagering journey.
Reputation and Licensing: Opt for online sports betting sites with a solid reputation within the industry. Platforms that are licensed and regulated demonstrate a commitment to integrity and fair play. Reading user reviews and assessing the sportsbook's track record can provide valuable insights into the quality of service you can expect.
Payment Methods and Security: Consider the variety of payment methods offered by the sportsbook. A diverse range of options ensures that you can fund your account conveniently. Additionally, prioritize platforms that employ robust security measures to safeguard your personal and financial information. Additionally, you should look for online sportsbook options that excel in providing quick payouts of customer funds.
Customer Support: Adequate customer support is crucial in addressing any queries, concerns or technical issues that may arise during your betting journey. Communication with customer support should be convenient and quick and users should have their questions answered fully and professionally. Look for online options that offer responsive customer support channels, including live chat, email and phone support and which have a positive customer service reputation.
Mobile Betting Experience: In an era of on-the-go connectivity, a seamless mobile wagering experience is essential. Evaluate whether the online sportsbook offers a user-friendly mobile app or a responsive mobile website that allows you to place bets and manage your account with ease.
In your pursuit of the perfect sportsbook, remember that your preferences and priorities will ultimately dictate the platform that suits you best. By thoughtfully assessing these factors and considering the offerings of reputable platforms in the online gambling industry like DraftKings Sportsbook, FanDuel Sportsbook and Caesars Sportsbook, you can embark on your legal sports betting journey armed with the tools to make informed and strategic choices that amplify the thrill of each sports wager.
You should also not restrict yourself to a single option. Using multiple sportsbooks provides people with flexibility, variety and the ability to take advantage of multiple promotional offers and bonuses when betting on any upcoming games.
Select a Sportsbook & Promo Code
Choosing a sportsbook and promo code maximizes betting value and options.
Register and verify your account
Registering and verifying ensures secure betting and access to features.
Place a wager and claim a bonus
Place a wager to engage in betting and unlock special bonuses.
Signing Up With a Legal Betting Site
Embarking on your journey into the world of online sports betting begins with a simple yet pivotal step: signing up at an online sportsbook. This process is designed to be user-friendly, ensuring that you can swiftly transition from eager enthusiast to informed bettor. Here's a generalized step-by-step guide to help you navigate the process seamlessly:
Research and Choose a Reputable Platform: Before you dive into the registration process, take the time to research and select a reputable online sportsbook. Look for platforms that are licensed, have positive user reviews and offer a wide range of betting options. A trusted platform ensures that your betting experience is secure and enjoyable.
Access the Registration Page: Once you've identified your chosen online sportsbook, visit their website and locate the registration or sign-up page. This is typically prominently displayed on the homepage or within the "Join Now" section.
Provide Personal Information: Begin the registration process by providing the required personal information. This usually includes your full name, date of birth, email address and contact details. Ensure that the information you provide is accurate and up to date.
Create a Username and Password: Choose a unique username and a strong, secure password. A strong password includes a mix of upper and lowercase letters, numbers and symbols. This ensures the safety of your account and the protection of your personal and financial information.
Verify Your Identity: Many online sports betting sites require you to verify your identity to comply with regulatory requirements. This might involve providing a copy of your identification, such as a driver's license or passport and sometimes proof of address. This step enhances security and prevents fraudulent activities.
Select Currency and Payment Method: Choose the currency you prefer to use for deposits, withdrawals and online gambling. Next, select your preferred payment method from the accepted banking options. Online sportsbooks typically offer a range of options, including credit/debit cards, e-wallets, bank wire transfers and more. If the online sportsbook accepts cryptocurrency options, it is important to keep in mind that crypto is often the fastest and safest option.
Deposit Funds into Your Account: Once your account is set up and verified, it's time to fund it. Navigate to the "Deposit" section and select your preferred payment method. Follow the prompts to complete the deposit process, ensuring you're comfortable with the amount you're adding to your account.
Claim Welcome Bonuses (If Available): Some online sportsbooks offer welcome bonuses or promotional offers for new users. If applicable, review the terms and conditions of these bonuses and claim them according to the provided instructions.
Explore Betting Markets: With your online betting site account funded, you're ready to explore the multitude of betting markets offered by the online sports betting site. From various sports and leagues to different types of bets, the options are vast and cater to both novice and experienced bettors alike.
Place Your Bets: After navigating the available markets and identifying your preferred wagers, add them to your bet slip. Review your selections, confirm the bet amount and place your bets.
Monitor Your Bets: Once your bets are placed, you can monitor their progress in real time. Many online sportsbooks offer live updates and tracking features that allow you to stay engaged with the outcomes.
Withdraw Your Winnings: If your bets are successful, you'll have the option to withdraw your winnings. Navigate to the withdrawal section, select your preferred method and follow the prompts to complete the process.
By following this step-by-step guide, you can seamlessly sign up with an online sportsbook, fund your account and begin exploring the exciting world of sports betting.
The Most Popular Sports Betting Markets
Sports betting markets encompass a rich tapestry of possibilities, each catering to distinct preferences. From football and baseball to basketball and hockey, these markets offer a spectrum of bets like puck line wagers, parlays and more. Whether you're drawn to the intensity of professional sports leagues or the global allure of soccer and tennis, the array of options is boundless.
We will cover some of the commonly offered legal markets for gambling purposes in greater detail below:
Football (NFL): American football, epitomized by the National Football League, is a focal point of sports betting activity. The plethora of sports wagers available includes point spreads, moneylines and over/under bets. As the most-watched sport in the United States, NFL betting marries strategy and spectacle, inviting sports bettors to dissect matchups, analyze player performances and predict the outcomes of a football game with precision.
College Football (NCAAF): College football's unique charm lends itself to a vibrant betting scene. The NCAAF offers an array of bets akin to its professional counterpart, with point spreads and over/under bets taking center stage. The annual fervor of bowl games and the intensity of rivalry matchups between popular college sports teams attract bettors seeking to translate their passion into predictive prowess.
Basketball (NBA): Basketball's rapid pace translates seamlessly into the realm of sports betting markets, with the highest levels of play being presented by the National Basketball League. NBA games beckon bettors with point spreads, moneylines and over/under bets that mirror the dynamic flow of the sport. From slam dunks to three-pointers, every move on the court holds the potential to sway wagers and outcomes alike.
College Basketball (NCAAB): March Madness, the pinnacle of college basketball, ignites a frenzy of betting activity as sports bettors place wagers on their favorite college sports teams. Point spreads, moneylines and over/under bets take on heightened significance during this annual tournament. The unpredictability of college hoops adds an extra layer of excitement to the betting experience, as underdogs topple favorites and Cinderella stories come to life.
Baseball (MLB): Major League Baseball's leisurely pace belies the intricate betting opportunities that baseball games offer. Moneylines, run lines and over/under bets are at the heart of Major League Baseball betting. The ebb and flow of innings throughout a baseball game, the strategic decisions of managers and the feats of hitters and pitchers shape the narrative of the sports wagers placed on America's pastime.
Ice Hockey (NHL): Hockey's fast-paced clashes captivate bettors with puck line bets, over/under bets and parlays. The National Hockey League's physical battles and lightning-fast plays translate into odds that invite engagement at every slapshot and breakaway. The unpredictability of the ice adds an element of intrigue, as momentum swings and sudden surges impact both games and bets.
Soccer: Globally adored, soccer offers an expansive range of betting markets. From moneylines to over/under bets and even intricate props, soccer's fluidity allows for diverse engagement. As leagues and tournaments span continents, the world of soccer betting mirrors the sport's universal appeal, with matches that extend from local derbies to international spectacles.
Tennis: Individual matchups in tennis lend themselves to a variety of betting opportunities. Moneylines, over/under bets and prop bets dissect each game and set. The rhythm of serves, volleys and baseline rallies finds expression in odds that capture the fluidity of this individualistic sport.
Horse Racing: The thundering hooves of horse racing echo in the world of betting, encompassing bets on horses, jockeys and race outcomes. From win-place-show bets to more intricate trifectas and superfectas, horse racing adds an element of chance and strategy that resonates with bettors seeking high-stakes excitement.
Auto Racing: From Formula 1 to NASCAR, auto racing invites bets on drivers, teams and podium finishes. Races unfold with speed and precision and odds mirror the dynamic variables of track conditions, pit strategies and mechanical performance. Auto racing betting is a fusion of precision and thrill, where fractions of seconds determine success.
Esports: Esports, the digital domain of competitive gaming, emerges as a modern betting frontier. From moneylines on teams to bets on in-game events, esports betting aligns with the virtual nature of the games themselves. Esports enthusiasts can now engage with their favorite titles through the lens of odds and wagers.
Combat Sports: MMA and boxing channel their intense confrontations into bets on fighters, rounds and outcomes. From the octagon to the ring, these combat sports lend themselves to precise predictions and strategic wagers. Each punch, kick and takedown influences the dynamic odds that mirror the ebb and flow of the bouts.
As we traverse this spectrum of sports betting markets, it's evident that each sport brings a unique flavor to the world of wagering. The intricate strategies of football, the rapid maneuvers of basketball, the precision of tennis and the unpredictability of horse racing all contribute to the diverse landscape of sports betting.
Whether you're captivated by the on-ice clashes of hockey or the virtual battles of esports, the world of sports betting markets offers an immersive platform to channel your passion, knowledge and intuition into strategic wagers that amplify the thrill of the games you love.
Commonly Offered Sports Bet Types
As you step into the intricate realm of sports betting, equipping yourself with a comprehensive understanding of the diverse bet types is paramount. These bet types serve as the fundamental building blocks of your wagering strategy, each offering unique dynamics and potential outcomes.
The following sections delve into these prominent bet types, unraveling the mechanics that underpin them and providing insights into how they shape the landscape of sports betting.
Moneyline
The moneyline bet stands as one of the most straightforward and foundational forms of sports wagering. This common type of bet centers on predicting the outright winner of a sporting event, without the constraints of point spreads or margins.
Whether it's a heavily favored team or an underdog fighting against the odds, moneyline bets offer a direct avenue to express your confidence in a team's victory. These bets are characterized by their simplicity, making them accessible to both novice and experienced bettors alike. For instance, if Team A has a moneyline of -150 and Team B has a moneyline of +200, a $150 wager on Team A would yield a $100 profit if they win, while a $100 wager on Team B could result in a $200 profit if they pull off the upset.
Point Spread Bets
Point spread bets introduce an element of equilibrium to the betting landscape, particularly when two teams possess varying levels of competitiveness. In this type of wager, the favored team assumes a handicap in the form of a point margin, effectively leveling the playing field.
The bettor's task is to ascertain whether the favored team will not only secure victory but do so by a margin greater than the specified point spread. Conversely, if you opt for the underdog, your bet pays off if they manage to either win the game outright or lose by a margin narrower than the point spread. Point spread bets add layers of complexity, enabling bettors to delve into the tactical nuances of the game beyond mere victory or defeat.
Over/Under Bets
Over/Under bets pivot on the cumulative score generated by both competing teams in a game. This wager transcends the notion of victory and defeat, focusing instead on the combined score's trajectory.
The online sportsbook establishes a benchmark score and your task is to forecast whether the actual score will surpass (over) or fall short (under) of this predefined figure. It's a dynamic form of betting that allows you to engage with the ebb and flow of the game, irrespective of the outcome or the teams involved.
Totals Bet
Similar to Over/Under bets, totals bets concentrate on the total combined score produced by the competing teams in a given game. The primary distinction lies in the terminology, as the emphasis shifts from predicting the trajectory of the score to simply wagering on whether the final tally will exceed or fall below the online sportsbook's projection.
Totals bets offer a versatile way to engage with various sports, allowing bettors to focus on the broader narrative of the game's scoring trends.
Prop Bets
Proposition bets, also known as prop bets, delve into the intricacies and nuances of a game, extending beyond the conventional realm of predicting the final outcome. These wagers direct your attention to specific events or occurrences within the game that may not directly impact its ultimate conclusion.
There are three main categories of prop bets: game props, team props and player props. From predicting the performance of individual players to speculating on the outcome of a coin flip or the occurrence of particular plays, prop bets elevate the engagement factor significantly. Prop bets empower bettors to leverage their knowledge of the sport, players and in-game dynamics to formulate insightful predictions.
Parlay Bets
Parlay bets emerge as a tantalizing avenue for bettors seeking to amplify their potential returns through a combination of multiple wagers. The concept is straightforward yet rife with intrigue: you bundle together several individual bets into a single wager.
The catch is that all your selections must prove accurate for the parlay to pay off. While the stakes are higher due to the need for multiple successes, the potential payout grows exponentially. Parlay bets effectively intertwine risk and reward, offering the prospect of substantial gains for those who successfully navigate the intricacies of multiple outcomes.
Futures
Futures bets project your focus beyond the immediate horizon of individual games, extending your wagering gaze to encompass entire seasons or events. Whether it's foreseeing the eventual champion of a league, the recipient of a prestigious player award or the outcome of a tournament, futures bets encapsulate a sense of anticipation and extended engagement.
These bets often carry longer timeframes, allowing bettors to immerse themselves in the evolving narrative of the sports world, with the added thrill of potential payouts that manifest in the distant future.
Live Betting
Live Betting represents a dynamic departure from traditional pre-game wagers, inviting bettors to partake in the action as it unfolds in real-time. As the games progress, odds shift in response to in-game developments, offering a dynamic landscape of betting opportunities.
From predicting the outcome of individual plays to gauging the trajectory of a game's momentum, live betting capitalizes on the immediacy and fluidity of sports events. This form of betting not only enhances the engagement factor but also provides bettors with the chance to capitalize on shifting odds and evolving circumstances, infusing a real-time strategic element into the wagering experience.
Sports Betting Resources
Accessing a treasure trove of reliable and insightful resources is an indispensable cornerstone of successful sports betting. Navigating the intricate world of wagering demands more than mere intuition; it requires a foundation built upon comprehensive information and strategic acumen.
This section unveils a spectrum of valuable sources that serve as beacons guiding you through the labyrinth of sports betting dynamics. Each resource, meticulously curated, has the potential to illuminate your path and foster a higher level of understanding, empowering you to make informed decisions that can translate into profitable outcomes.
Betting Forums & Discussion Boards
Betting forums and discussion boards are digital arenas where a dynamic community of sports bettors and seasoned enthusiasts congregates to share, exchange and dissect insights. Within these virtual realms, strategies are shared, trends analyzed and observations debated.
Engaging with fellow bettors and passionate fans offers a multifaceted perspective that can broaden your horizons. The synergy of collective knowledge fuels robust discussions, unearthing hidden gems and unveiling fresh viewpoints. By immersing yourself in these forums, you tap into a wellspring of communal wisdom that can refine your understanding of odds, markets and the art of making calculated bets.
Podcasts & Youtube Videos
Podcasts and YouTube videos serve as auditory and visual conduits to a wealth of knowledge. Industry experts, enthusiasts and analysts converge on these platforms to dissect the intricacies of sports betting. Engaging discussions traverse a diverse landscape of topics: from dissecting betting strategies to unraveling odds, from analyzing historical trends to sharing invaluable tips.
The allure of podcasts lies in their convenient format—tune in during your commute or leisure time to soak in insightful dialogues that enrich your grasp of sports betting nuances. YouTube videos, on the other hand, visually break down concepts and strategies, making complex subjects comprehensible and engaging.
Sports Betting Strategies
Unlocking the art of successful sports betting hinges on the mastery of strategic approaches. The realm of strategies is a multifaceted one, encompassing everything from contrarian tactics that go against the grain to meticulous study of historical data.
These strategies are the bedrock of informed decision-making, arming you with an arsenal of tools to decipher odds, capitalize on trends and assess risk with precision. Whether you opt for a systematic approach rooted in statistical analysis or embrace the strategic prowess of seasoned bettors, the realm of sports betting strategies empowers you to navigate the intricate tapestry of wagering with a calculated edge.
Sports Betting Tools
In the digital age, sports betting is augmented by an array of sophisticated tools. These tools are designed to harness the power of data and statistics, providing insights that guide your betting decisions.
From odds comparison websites that streamline your search for favorable lines to statistical analysis platforms that decipher trends and historical performance, these resources are a testament to the marriage of technology and strategy. By leveraging these tools, you can make informed choices that transcend mere intuition, elevating your bets from conjecture to calculated predictions.
Sports Betting Tips
Practicality meets wisdom in the realm of sports betting tips. These nuggets of advice serve as compasses, steering you through the betting landscape with clarity and caution. Managing your bankroll, deciphering odds and interpreting market trends are facets that these tips address with astute counsel.
By internalizing these insights, you equip yourself with a holistic understanding of the intricacies that govern successful betting. The cumulative effect of these tips is the cultivation of a methodical approach that aligns with your goals, all the while minimizing pitfalls and maximizing the potential for profitable outcomes.
Common Sports Betting Terminology
As you delve deeper into the realm of sports betting, acquainting yourself with key terminology is paramount. This glossary will equip you with the language of betting, enhancing your understanding of its intricacies.
Bankroll: The total amount of money a bettor has set aside specifically for betting purposes.
Bookmaker: A person or organization that accepts and pays off bets on various events. They set the odds and handle the financial aspect of betting.
Cover: When a team wins a game by a margin greater than the point spread. In this case, the team is said to have "covered the spread."
Favorite: The participant or team considered most likely to win an event. The favorite team typically have lower odds due to their perceived advantage.
Handicap: A method used to equalize the chances of winning in a contest by giving an advantage or disadvantage to certain participants. It aims to balance the competition for betting purposes.
Hedge: Placing additional bets on the opposite outcome of an original bet to minimize potential losses or secure a guaranteed profit.
Line: Another term for the odds or point spread set by the bookmaker for a particular event.
Line Movement: The change in odds or point spread for a particular event due to various factors such as betting volume, injuries or weather conditions.
Live Betting: Placing bets on an event while it is in progress. This type of betting allows for real-time wagering as the game or match unfolds.
Moneyline: A type of bet that focuses solely on the outcome of a game, with no point spread involved. It requires selecting the team or participant that will win the event outright.
Odds: The numerical representation of the likelihood of an event occurring, usually presented as fractions or decimals. Higher odds indicate a lower probability, while lower odds suggest a higher probability.
Over/Under: A type of bet where you predict whether the total combined score of both teams in a game will be over or under a specific number set by the bookmaker.
Parlay: A bet that combines multiple individual wagers into a single bet. All selections must be correct to win, but the potential payout is higher than making individual bets.
Payout: The amount of money won from a bet, including the original stake.
Point Spread: A handicap given to the favored team in order to equalize the betting action. It represents the number of points by which a team is expected to win or lose.
Proposition Wager: A proposition bet, commonly known as a prop bet, is a type of wager that focuses on specific outcomes or events within a game or match that are not directly related to the final result. A prop bet can cover player props, team props and game props.
Push: When a bet results in a tie or draw. In such cases, the original stake is typically returned to the bettor.
Stake: The amount of money wagered on a particular bet.
Underdog: The participant or team considered less likely to win an event. They generally have higher odds due to their perceived disadvantage.
Vigorish (or "Vig"): The commission or fee charged by the bookmaker on losing bets. It is typically a percentage of the wagered amount.
Wager: An amount of money placed on a particular outcome or event in a bet.
As you immerse yourself deeper into the intricacies of sports betting, the mastery of its unique language becomes a critical asset. This glossary, a reservoir of essential betting terminology, acts as your compass through the labyrinthine world of odds, wagers and strategies.
Each term you internalize elevates your ability to interpret and strategize, transforming your betting endeavors into calculated decisions rather than mere chance. Armed with this lexicon, you're poised to navigate the realm of sports betting with discernment, as you embrace the language that empowers you to decode its complexities.
More Sports Betting Resources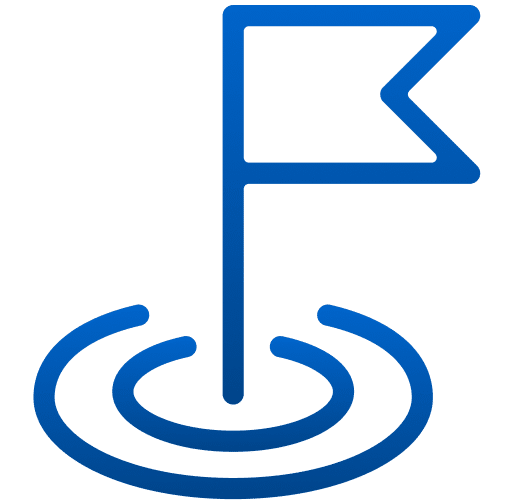 Welcome to our detailed guide to the best online sportsbooks in the United States.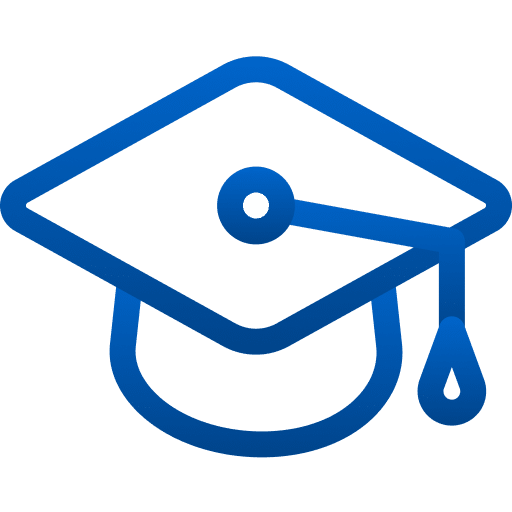 Sharpen your skills as a handicapper using our betting tutorials and resources.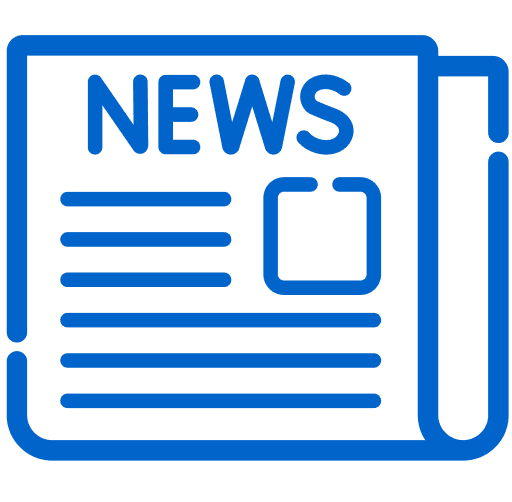 Stay updated with the latest news surrounding U.S. sports betting.
How Does Sports Betting Work — Conclusion
As we arrive at the culmination of this guide, the intricate tapestry of sports betting has been meticulously unraveled, revealing its multifaceted dimensions. From the intricate mechanics that underpin the wagers to the legal frameworks that shape its landscape, you've navigated through a realm where odds formats and popular bet types intertwine. The labyrinthine corridors of common terminology have been illuminated and the arsenal of invaluable resources has been unveiled.
This guide does not merely furnish you with information; it empowers you with a robust understanding that serves as a compass for your sports betting journey. Equipped with this comprehensive knowledge, you stand poised to engage in the art of wagering with discernment and strategic prowess.
As you venture into the world of sports betting, armed with insights that extend beyond the surface, each bet becomes a calculated decision, each strategy a well-informed choice. Through the lens of this guide, the games you hold dear are infused with a new layer of enjoyment, as you savor not just the thrill of the competition, but the intricate dance of probabilities and strategies that unfold behind the scenes.
How Does Sports Betting Work: Frequently Asked Questions