In today's fast-paced digital era, the emergence of online betting apps has revolutionized the world of sports betting, providing sports enthusiasts with convenient and immersive ways to engage with their favorite games and events.
This OddsTrader guide aims to shed light on the landscape of online sports betting apps, providing insights into their functionalities, advantages, and tips for maximizing their potential.
Competitive Odds
Exciting Monthly Odds Boosts
Real-time Updates & Notifications
Responsive Customer Support
Dynamic Betting Variety
User-Friendly Interface
Daily Odds Boosts
Multilingual Support
Top New Sportsbooks to Discover
Since the overturning of PASPA, the online sports betting market has exploded with options. Below, we've listed to the best new sportsbooks joining the legal online sports betting market in the United States.
Caesars Sportsbook: New in Maryland & Ohio

Bet365 Sportsbook: New in Iowa, Virginia & Ohio

BetRivers Sportsbook: New in Maryland, New Jersey & Ohio

SugarHouse Sportsbook: New in Maryland, Massachusetts & Ohio

Unibet Sportsbook: Coming soon in Ohio
Since legal sports betting is still so new in some states, new online sportsbooks open all the time but these operators are some of the freshest faces in the online sports betting industry.
Did you know?
Bet365 prioritizes user convenience, offering multiple withdrawal options including traditional credit cards and user-friendly prepaid cards.
New Sportsbooks in 2023: Reviewed
New legal sportsbooks continue to pop up all over the United States, including both retail locations and online sports betting sites. Below, we review the most recent new options for bettors in legal markets. 
PR
SELECT SCORE
5.0
/5.0
Visit Caesars
CURRENT PROMOTION
New Users: Bet $50
Get $250 in Weekly Bets
Caesars Sportsbook – New in Maryland & Ohio
Caesars Sportsbook is a fresh addition to the sports betting landscape of Ohio and Maryland, offering a hassle-free system for cashing out real money winnings. It provides an excellent platform for sports enthusiasts, with its user-friendly design particularly targeting mobile players for a seamless betting experience.
The sportsbook offers a wide range of sports options with competitive odds, ensuring a thrilling experience for bettors. However, what truly sets it apart is its unique rewards system – Caesars Rewards®. Regardless of a win or loss, every wager made earns you Reward Credits®. These credits can be redeemed for a variety of bonuses, including sports tickets, dining experiences and even getaways.
Furthermore, the VIP experiences offered are nothing short of extraordinary, adding an exclusive touch to your sports betting journey. Overall, the new Caesars Sportsbook in Ohio and Maryland provides an elevated sports betting experience, marrying exciting odds with rewarding bonuses and exclusive experiences.
Caesars's Top Rating Criteria
Simplicity and intuitiveness of the platform's design
Overall quality of the design and user experience
Assortment of player, team, and game-specific wagers
Offers available upon initial signup
PR
SELECT SCORE
5.0
/5.0
Visit Bet365
CURRENT PROMOTION
Bet $5
Get $150 in Bonus Bets
Bet365 Sportsbook – New in Iowa, Virginia & Ohio
Bet365 Sportsbook, a renowned name in the world of sports betting, has recently expanded its operations in Iowa, Virginia, and Ohio. This move marks a significant stride for sports enthusiasts in these states, offering them a seamless and exciting betting experience.
Beginning with the sports offerings, Bet365 provides an extensive range of markets, including popular sports like basketball, tennis, hockey, and soccer. Whether you are a fan of the NBA, NHL, or Premier League, you're covered.
The odds offered by Bet365 are competitive, ensuring bettors get the best value for their money. They offer bigger odds on selected sports, making the betting experience more rewarding. The sportsbook also keeps a low hold on moneylines, ensuring that the majority of the money wagered returns to the bettors.
One of the stand-out features of Bet365 is its generous bonus offerings. New and eligible customers can avail of a 70% Multi-Sport Parlay Bonus. Simply place a qualifying bet of $1, and you'll receive $200 in bonus bets once your bet is settled. This offer not only enhances the betting experience but also increases winning possibilities.
Another noteworthy feature is live in-game betting, which brings a whole new level of excitement, making you feel as though you are part of the action. Bet365 offers live streaming of over 70,000 sporting events each year, meaning you can watch and bet on your favored sports events in real time.
Bet365's Top Rating Criteria
Simplicity and intuitiveness of the platform's design
Overall quality of the design and user experience
Assortment of player, team, and game-specific wagers
Offers available upon initial signup
PR
SELECT SCORE
5.0
/5.0
Visit BetRivers
CURRENT PROMOTION
Second Chance Bet
Up to A $250 Bonus Bet
BetRivers Sportsbook – New in Maryland, New Jersey & Ohio
BetRivers Sportsbook, a notable online betting platform, has recently expanded its services to Maryland, New Jersey, and Ohio. It is recognized for its expansive range of sports to bet on, including popular choices like the NFL and NHL, as well as soccer. This platform offers impressive odds, ensuring competitive moneyline odds for avid sports betters.
One of the key highlights of BetRivers is its impressive range of bonuses. Particularly attractive is their $250 2nd chance bet welcome bonus, which gives new users a significant head-start. Although it lacks a no deposit bonus and reload bonuses, the overall offerings are still quite appealing.
However, what really sets BetRivers apart is their user-friendly interface. Whether you're a seasoned bettor or a novice, navigating through their platform is remarkably simple. The sportsbook app further enhances the user experience, making it easy to place bets on the go.
Payment convenience is another feature that reinforces the platform's appeal. BetRivers offers a diverse range of payment methods, catering to the diverse preferences of its users. It's also important to note that BetRivers has been lauded for its quick and reliable payouts.
Despite a few cons, such as low live payouts, BetRivers Sportsbook proves to be a solid choice for sports betting enthusiasts in Maryland, New Jersey, and Ohio. With its commitment to providing regular offers and an excellent loyalty program, BetRivers ensures a rewarding betting experience for its customers.
BetRivers's Top Rating Criteria
Parity of features compared to the desktop version
User ratings on the Google Play Store
User ratings on the Apple App Store
Features unique to the mobile app
Unibet Sportsbook – Coming soon in Ohio
Unibet Sportsbook, a renowned name in online sports betting, is all set to launch its platform in Ohio in January 2023. A forerunner in live betting, Unibet specializes in providing an extensive range of popular sports for avid bettors to gamble on. The Ohio platform promises to focus on top-level sports teams from the state, catering to the local sports enthusiasts.
The platform is expected to be user-friendly with an intuitive website and mobile app, making it conducive for both beginners and seasoned bettors alike. The sportsbook is known for its competitive odds, offering players a fair chance at winnings.
One of the highlights of Unibet is its bonus and promotional offerings. While specific details for the Ohio launch are yet to be revealed, there is anticipation for lucrative offers like deposit matching, no-deposit bonuses, and risk-free bets. It's worth noting that Unibet is recognized for its sign-up bonus, which could potentially go up to $500 with the use of a bonus code.
In addition to this, sports bettors can also look forward to parlay boosters, providing additional winnings for successful parlays. Overall, the forthcoming Unibet Ohio launch could be a game-changer in the Ohio online sports betting scene, offering a blend of diverse sports, attractive odds, and generous bonuses.
DraftKings Sportsbook – New in Maryland, Massachusetts & Ohio
DraftKings Sportsbook, a well-established company originally from Massachusetts, has been accepting bets since August 2018. Recently, they expanded their operations to Maryland, Massachusetts, and Ohio. As a trusted and reliable sports betting platform, they offer a wide range of American and international sports to bet on, with unique bet types like live, in-game betting, and Teasers+.
What sets DraftKings apart is their advanced security measures, ensuring it to be one of the safest sports betting platforms in the market. They offer attractive bonuses and promotions, including a sign-up offer where users can deposit $5, wager the same amount, and receive $200 in bonus bets. They also have a loyalty program where users can earn points, known as "crowns," for every $2 wagered.
In terms of game options, DraftKings frequently offers boosted lines for selected markets, potentially allowing users to earn additional payouts of up to $250. They also have an entertaining wager option called DK Squares, available for every NFL game. The platform does not require a promo code to claim these promotions.
In Maryland, the platform launched in November 2022 and has been legally accepting bets from anyone who is at least 21 years old, has a valid US Social Security Number and is physically located in the state. An equivalent service is provided in Massachusetts and Ohio.
With its consistent payout speed, competitive betting lines, and user-friendly interface, DraftKings Sportsbook is a top choice for sports betting enthusiasts in these states. It presents a fantastic option for those looking to engage in legal, safe, and entertaining sports betting.
Did you know?
At BetRivers, diversity isn't just a buzzword; it's at the core of their expansive scope of betting markets and competitive odds.
More Sports Betting Resources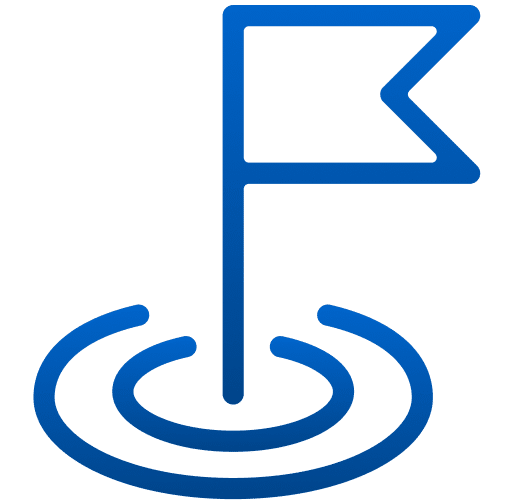 Welcome to our detailed guide to the best online sportsbooks in the United States.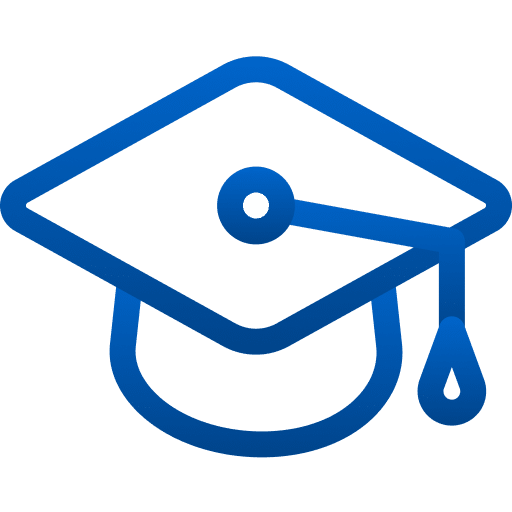 Sharpen your skills as a handicapper using our betting tutorials and resources.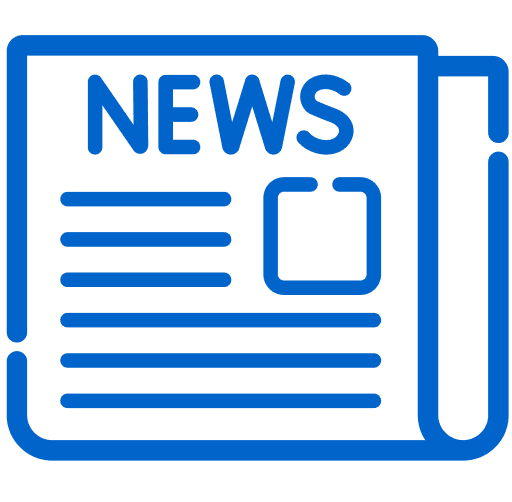 Stay updated with the latest news surrounding U.S. sports betting.
Is it safe to use new online betting sites?
Yes, using newly opened online sportsbooks is always safe. In the U.S., online sports betting sites have to go through a tedious application and licensing process. The requirements are different based on the location and the area's sports betting laws; however, any site that makes it to its official launch is one that has been thoroughly vetted by whichever body oversees the online sports betting industry it will operate in. 
Why should you try new sportsbooks?
Trying new sportsbooks can offer several benefits that might enhance your sports betting experience. Here are some reasons why you should consider trying out new sportsbooks:
Better Odds and Lines: Different sportsbooks often offer slightly different odds and lines for the same events. Shopping around for the best odds can significantly impact your potential profits over time. Trying new sportsbooks allows you to compare and find the most favorable odds for your bets.

Promotions and Bonuses: New sportsbooks often compete for customers by offering attractive promotions, bonuses, and welcome offers. This can include free bets, deposit matches, and other incentives that can add value to your betting budget.

Innovative Features: New sportsbooks may introduce innovative features, such as live streaming, cash-out options, and unique betting markets. Trying these features can add to your overall betting enjoyment and provide new ways to engage with sports.

Fresh User Experience: Different sportsbooks have different website layouts, mobile apps, and user interfaces. Exploring new platforms can give you a fresh and potentially more user-friendly experience compared to your current sportsbook.

Diverse Betting Markets: New sportsbooks might cover a wider range of sports and betting markets, allowing you to bet on events that your current sportsbook might not offer. This can expand your options and make your betting experience more exciting.

Customer Support and Service: Trying out new sportsbooks lets you evaluate the quality of customer support and service they provide. Reliable customer service can be crucial if you encounter any issues with your bets, deposits, or withdrawals.

Avoiding Restrictions: Some experienced bettors find that their options become limited or their accounts restricted at certain sportsbooks if they consistently win. Trying new sportsbooks allows you to avoid these restrictions and continue betting freely.

Adapting to Changes: The sports betting industry is constantly evolving, with regulations and trends influencing how sportsbooks operate. Trying new platforms helps you stay up to date with these changes and adapt your betting strategy accordingly.

Entertainment Variety: Exploring different sportsbooks can be an enjoyable activity in itself. It keeps your betting experience dynamic and entertaining, preventing monotony from settling in.

Backup Options: Having accounts with multiple sportsbooks can act as a backup plan. If your main sportsbook experiences technical issues or downtime, you can still place bets and manage your wagers through an alternative platform.
New Sportsbooks: Frequently Asked Questions