Sharp sportsbooks cater to professional and smart money bettors in the U.S., offering low fees, high betting limits, and fast odds. Here, we highlight top sportsbooks for sharp bettors.
Competitive Odds
Exciting Monthly Odds Boosts
Real-time Updates & Notifications
Responsive Customer Support
Dynamic Betting Variety
User-Friendly Interface
Daily Odds Boosts
Multilingual Support
The Top Sharp Sportsbooks in the Industry
Whether you're an experienced sharp bettor, known for critical decision-making based on research and analysis, or a high-roller seeking the thrill of large bets, choosing the right sportsbook is key. We've compiled a list of the online sports betting industry's top sportsbooks renowned for catering to sharp bettors and high-rollers. 
Did you know?
BetRivers makes banking hassle-free, streamlining financial transactions for a user-friendly betting experience.
PR
SELECT SCORE
5.0
/5.0
Visit Caesars
CURRENT PROMOTION
New Users: Bet $50
Get $250 in Weekly Bets
Caesars Sportsbook
Caesars Sportsbook is one of the sharpest sports betting sites legal in the US. One of the notable aspects of Caesars Sportsbook is the exclusive promo codes they provide, which can prove quite beneficial for new users. With a qualifying bet of just $50, new users can get up to $250 in free bet credits to put towards some sharp action. 
What sets Caesars Sportsbook apart is its unique "Watch and Bet" service for live-streaming NFL games. This service provides users with the opportunity to place bets in real time, making game time an even more exciting experience. It is a feature that not many sportsbooks offer, making Caesars an appealing choice for sharp sports bettors who appreciate immersive and interactive betting.
Furthermore, the website has been reviewed and rated highly by betting experts from Gaming Today, adding credibility and assurance to its services. Thus, with its generous bonuses and innovative features, Caesars Sportsbook proves itself to be a great option for sharp betting. 
Caesars's Top Rating Criteria
Simplicity and intuitiveness of the platform's design
Overall quality of the design and user experience
Assortment of player, team, and game-specific wagers
Offers available upon initial signup
PR
SELECT SCORE
5.0
/5.0
Visit BetRivers
CURRENT PROMOTION
Second Chance Bet
Up to A $250 Bonus Bet
BetRivers Sportsbook
BetRivers easily counts itself among the sharpest sportsbooks due to its competitive odds and user-friendly interface. The company provides an engaging user experience both on its website and mobile app, ensuring that bettors can easily navigate and place their bets. Their odds are often superior to most of their competitors, offering bettors a better chance at winning. Furthermore, BetRivers is a legal, US-regulated sportsbook, which means that users can trust the platform for secure transactions and fair betting rules. Besides, BetRivers excels in its reach and unique promotions.
Available in multiple states across the US, it has made sports betting accessible to a wide range of customers. One of their standout features is the second chance bonus bet promotion for new customers, which provides a safety net for those taking their first bet. Despite a more simplistic approach to special offers, this promotion adds value to the user experience and can greatly enhance the appeal for new customers. This wide reach coupled with competitive features and user trust, make BetRivers a sportsbook of choice for many bettors.
BetRivers's Top Rating Criteria
Parity of features compared to the desktop version
User ratings on the Google Play Store
User ratings on the Apple App Store
Features unique to the mobile app
BetMGM Sportsbook
BetMGM Sportsbook is a great choice for bettors seeking sharp action due to its strong presence and aggressive expansion in the sports betting industry. Operating since 1993, BetMGM has successfully entered 18 U.S. sports betting markets, demonstrating its commitment to broadening its reach. Its dedication to customer service is commendable, earning praise from its vast user base. The sportsbook also offers a broad array of deposit and withdrawal options, catering to the diverse financial preferences of its users.
Furthermore, the BetMGM mobile application has earned high ratings from customers, reflecting its user-friendly interface and functionality. The app offers a wide range of betting options, including player props and live betting, with quick updates to lines, providing an engaging user experience. BetMGM's 24/7 chat support ensures that help is always at hand, enhancing the reliability of the platform. The sportsbook's enticing bonuses and promotions, such as the sign-up bonus of up to $1,500 paid back in bonus bets if you lose your first-time wager, add immense value to the user experience and incentivize greater user activity.
BetMGM's Top Rating Criteria
How the sportsbook's odds stack up against competitors
Total number of different sports you can bet on
Variety in bet types like spread, moneyline, and totals
Maximum and minimum bet stakes allowed
DraftKings Sportsbook
DraftKings Sportsbook is another online haven for skilled bettors thanks to its wide-ranging market coverage, competitive odds and user-friendly layout. The platform hosts a huge range of popular sports leagues to bet on, including but not limited to NFL, NBA, NHL, MLB, college sports and even niche sports like Aussie Rules, cricket, eSports and golf. This broad array of options provides sharp players with the opportunity to exploit their knowledge and expertise across a range of sports. Furthermore, DraftKings' recent successful migration to SBTech has made the betting experience even more seamless and efficient, aligning it with the best in the industry.
DraftKings Sportsbook has a solid reputation for timely payment of withdrawals and maintaining a secure betting environment. The platform also offers an attractive array of bonuses and promotions. For instance, new users can take advantage of the sign-up bonus, which provides $200 in bonus bets for a minimum deposit and bet of $5. The loyalty scheme rewards bettors with "crowns" for every wager, even though advancing through the tiers may pose a challenge for those betting smaller amounts.
In addition, DraftKings frequently runs promotions with boosted lines for select markets, and the unique DK Squares betting option for NFL games, adding an extra layer of excitement to the betting experience.
DraftKings's Top Rating Criteria
Offers available upon initial signup
Frequency and variety of regular promotions
Existence of a rewards program for frequent bettors
Availability of bonuses for referring new users
FanDuel Sportsbook
FanDuel Sportsbook stands as a premier choice for sharp sports bettors owing to several unique features and offerings. The platform is lauded for its extensive market coverage that includes a vast array of sports leagues. This broad spectrum of choices makes it a haven for experienced bettors who appreciate diversity in their betting options. Additionally, FanDuel's user-friendly design is a big draw, providing a seamless and intuitive betting experience. The platform's commitment to providing future odds for popular sports like MLB and NFL games further enhances its appeal among seasoned bettors.
FanDuel Sportsbook also offers a comprehensive range of sports markets, including popular options like the NFL. This extensive market coverage ensures that sharp bettors will always find a market they have expertise in, thereby increasing their chances of successful betting. Moreover, FanDuel stands out with its excellent live betting section, which covers more sporting events than many of its competitors.
Live betting is critical for sharp bettors because it allows them to capitalize on their real-time analysis and predictions. FanDuel's commitment to providing future odds also gives sharp bettors a valuable tool for making informed, strategic bets. This, combined with its user-friendly design and ongoing improvements, makes FanDuel a top choice for sharp bettors.
FanDuel's Top Rating Criteria
How the sportsbook's odds stack up against competitors
Maximum and minimum bet stakes allowed
Availability of bets with lower bookmaker margins
How quickly new odds are made available
Did you know?
At BetRivers, diversity isn't just a buzzword; it's at the core of their expansive scope of betting markets and competitive odds.
Why choose sharp sportsbooks?
Sharp betting sites come with a range of characteristics that set them apart from the crowd. From transparency in odds and lines to catering to high-stakes bettors, these platforms redefine the betting experience by elevating accuracy and insight.
Transparency in Odds and Lines
One of the most critical factors that put sharp sportsbooks ahead of the competition is their transparency in odds and lines. Unlike traditional sportsbooks, sharp sportsbooks provide bettors with odds and lines that genuinely reflect the probabilities of various outcomes. Unlike conventional sportsbooks that may adjust odds for commercial reasons, sharp sportsbooks have odds that mirror the real-world likelihood of events.
This transparency aids bettors in making informed decisions, thereby improving their betting strategies and overall experience.
Focus on Sharp Money
Sharp sportsbooks are tailored to cater to professional bettors, also known as sharps. These platforms focus on sharp money, which refers to the bets placed by experienced bettors who have a track record of making profitable wagers. By focusing on sharp money, these sportsbooks offer a competitive environment for seasoned bettors, enabling them to leverage their skills and knowledge to their advantage.
Competitive Pricing and Reduced Juice
Sharp sportsbooks are known for their competitive pricing. They offer better odds compared to their counterparts due to their lower overhead costs and focus on attracting sharp money. This approach results in more attractive pricing, enabling bettors to maximize their returns. Moreover, sharp sportsbooks continually update their odds to reflect the current market, ensuring that their pricing remains competitive.
Extensive Betting Tools
Another significant feature of sharp sportsbooks is the provision of extensive betting tools. These can include comprehensive statistics, advanced analytics, trend-tracking tools, and other useful resources. Such tools allow bettors to make informed decisions, enhancing their betting strategy and improving their odds of success.
The best sharp sportsbooks offer these tools as part of their service, providing bettors with a holistic and data-driven betting environment. This not only enriches the betting experience but also maximizes the potential for profitability.
High Betting Limits
Lastly, sharp sportsbooks stand out due to their high betting limits. Most sportsbooks often impose restrictions on the amount one can bet, especially on popular events. In contrast, sharp sportsbooks offer significantly higher betting limits, which appeals to professional bettors who want to wager larger sums. These high limits provide an opportunity for bettors to capitalize on their expertise, leading to potentially higher profits.
How to Identify a Sharp Online Sportsbook
Picking the sharpest sportsbooks out from the crowd requires a keen understanding of their characteristics and offerings. Here are some things to look out for if you are specifically on the hunt for sharp betting action. 
Evaluating Line Movement
Line movement is a key indicator of a sharp sportsbook. Observing how the odds and lines change over time can reveal insights into the platform's accuracy and responsiveness to market dynamics.
A sharp sportsbook typically adjusts its lines based on sharp money and informed betting patterns. Consistently tracking line movement allows you to identify if the platform is setting odds that genuinely reflect the probabilities of outcomes, setting it apart from those influenced solely by market trends.
Monitoring Betting Trends
Closely monitoring betting trends can unveil the characteristics of a sharp online sportsbook. These platforms tend to attract knowledgeable bettors who are well-versed in analyzing matchups and making informed choices.
By tracking the types of bets being placed and the consensus among bettors, you can gauge whether the platform appeals to a community that prioritizes precision and insight over speculative wagering.
Analyzing Betting Volume
The betting volume provides a valuable window into the credibility of a sharp online sportsbook. These platforms tend to draw substantial betting volume due to their reputation for accuracy and informed odds.
Analyzing betting volume can reveal if the platform commands attention from experienced bettors who recognize the value of its offerings. Higher betting volumes often correlate with platforms that prioritize accuracy and attract a discerning audience.
Assessing the Reputation of the Online Sportsbook
A sharp online sportsbook's reputation is a reflection of its commitment to accuracy and insight. Scrutinizing online reviews, forums, and discussions can help you gauge how the platform is perceived within the betting community. A sharp sportsbook is likely to garner positive feedback from bettors who appreciate its accurate odds and comprehensive market coverage. However, exercise caution and consider multiple sources to form a well-rounded assessment.
Reading Expert Insights
Expert insights play a pivotal role in identifying a sharp online sportsbook. Reputable sports betting analysts and experts often align with platforms that prioritize accuracy and informed wagering.
Reading content, analyses, and recommendations from these experts can guide you toward platforms that value precision. Their endorsements can serve as a credible endorsement of a sharp sportsbook's offerings.
More Sports Betting Resources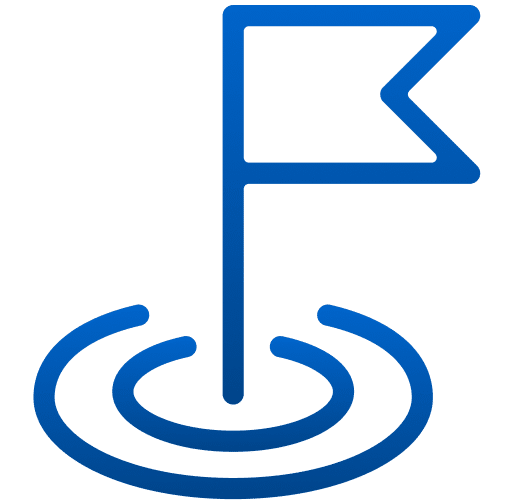 Welcome to our detailed guide to the best online sportsbooks in the United States.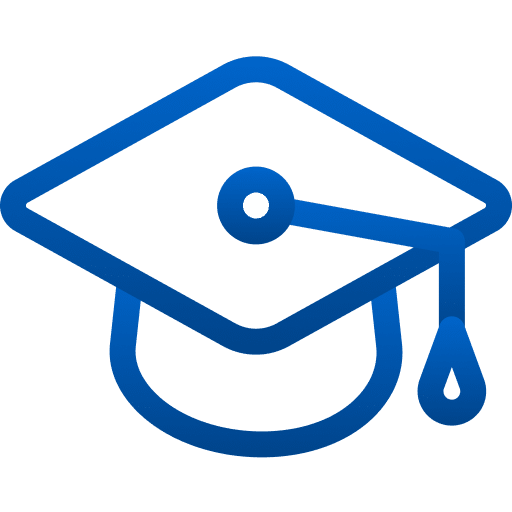 Sharpen your skills as a handicapper using our betting tutorials and resources.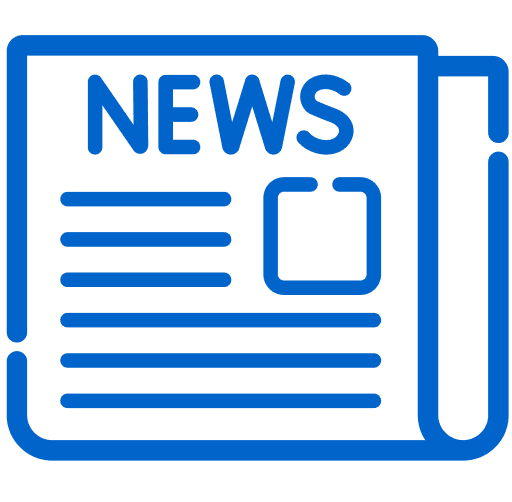 Stay updated with the latest news surrounding U.S. sports betting.
Benefits of Betting with Sharp Sportsbooks
Betting with the sharpest sportsbooks offers a range of distinct advantages that cater to the discerning bettor.
From enhanced odds and expert analysis to diverse betting markets and higher betting limits, engaging with sharp sportsbooks introduces a realm of possibilities that elevate the betting journey.
Enhanced Odds and Payouts
Betting with sharp sportsbooks comes with the benefit of enhanced odds and more favorable payouts. Unlike traditional sportsbooks that may adjust odds for commercial reasons, sharp platforms present accurate odds that allow skilled bettors to capitalize on their analytical knowledge. 
Engaging with platforms that prioritize accuracy empowers bettors to maximize their potential returns and make the most of their expertise. 
Access to Expert Analysis
A distinctive benefit of betting with sharp sportsbooks is that many of them offer access to expert analysis. These platforms attract a community of knowledgeable bettors who base their decisions on thorough analysis and insights.
By engaging with sharp sportsbooks, bettors gain access to in-depth analyses, predictions, and expert opinions. This insight-rich environment enables bettors to make informed choices, leveraging the wisdom of those well-versed in the intricacies of sports events and matchups.
Availability of Diverse Betting Markets
Sharp sportsbooks shine not only in accuracy but also, offer a huge range of betting markets. In contrast to conventional platforms, sharp sportsbooks cover an extensive range of sports, leagues, tournaments, and even niche markets.
Enthusiasts can venture beyond mainstream events, exploring their interests and strategies across various domains. This diversity not only caters to a wide range of preferences but also provides opportunities for bettors to specialize in markets they have an intimate understanding of.
Higher Betting Limits
For those seeking more substantial wagering opportunities, the higher betting limits of sharp sportsbooks offer a distinct advantage. These platforms accommodate high-stakes bettors who seek to engage with more significant amounts. The higher betting limits translate to greater potential winnings for those who approach sports betting as a strategic endeavor.
The Sharpest Sportsbooks — Conclusion
The sharpest sportsbooks stand as an optimal choice for both casual and professional bettors. They offer an array of advantages such as low to no fees, high betting limits, and maximum bets, ensuring a cost-effective and rewarding betting experience. These platforms are recognized for their superior odds, extensive betting opportunities, and exceptional customer service, allowing bettors to make informed decisions and maximize their potential returns. They also provide tools for data analysis, early betting lines, and the opportunity to learn from professional bettors, enhancing the bettors' strategies
Sharp Sportsbooks: Frequently Asked Questions