2023's Best Online Sportsbooks: Reviewed & Rated
This section unveils a thoughtfully curated collection of the finest online sportsbooks for the year 2023. Each platform has been meticulously reviewed and rated, offering a comprehensive overview for discerning sports enthusiasts. These top-tier options cater to a variety of preferences and provide a range of betting experiences, ensuring that U.S. bettors can make informed choices when navigating the online sports betting landscape.
Did you know?
Bet365 offers an extensive range of betting markets, making it a versatile choice for bettors of all preferences.
PR
SELECT SCORE
5.0
/5.0
Visit Caesars
CURRENT PROMOTION
New Users: Bet $50
Get $250 in Weekly Bets
Caesars Sportsbook
This sportsbook stands as a robust platform for sports betting enthusiasts, offering a diverse array of betting options that range from mainstream sports to specialized events. Whether you're a fan of football or table tennis, there's something here for you. The platform is particularly strong in in-play betting, with quick updates and the option for live streaming. Alongside these features, the sportsbook also provides an extensive range of bet types, including unique offerings like teasers and 'odds boosts,' elevating the overall betting experience. However, the platform can experience occasional navigation issues and isn't the best for those looking for custom bets.
In terms of promotions, the sportsbook extends a generous welcome bonus of up to $1250, covering a variety of bet types with a user-friendly 1x rollover requirement for withdrawals. Existing users aren't left out either, thanks to a continually updated range of promotions and a dynamic referral program. The sportsbook ensures transparency and fair play, with clear terms and third-party mediation services for disputes. The only drawback might be the limitations in ongoing promotions and the lack of a reload bonus. Overall, the platform combines a broad array of features and promotions to deliver a comprehensive, exciting betting experience.
WHAT ARE THE BEST FEATURES?
Simplicity and intuitiveness of the platform's design
Overall quality of the design and user experience
Assortment of player, team, and game-specific wagers
Offers available upon initial signup
Average time taken to respond to user queries
How the sportsbook's odds stack up against competitors
PR
SELECT SCORE
5.0
/5.0
Visit Bet365
CURRENT PROMOTION
Bet $5
Get $150 in Bonus Bets
Bet365 Sportsbook
This sportsbook shines in several key areas, distinguishing itself with a rich set of betting options that span across an array of sports, including niche ones like golf. Bet365's global focus brings international events right to your fingertips, wrapped up in an intuitive user interface that speaks 22 languages. Their in-play betting is elevated by real-time updates, and the cash-out feature is remarkably transparent and fee-free.
On the odds front, Bet365 strikes a fine balance between predictability and excitement, often spicing up the betting landscape with odds boosts across a plethora of sports and bet types. Their promotional offerings are highlighted by a generous welcome bonus of up to $30 in Bet Credits and a variety of ongoing specials. These are tied together by unambiguous terms and conditions, leaving no room for confusion. They may not have a referral program or reload bonuses, but the sportsbook makes up for it with a vibrant range of promotions and a dedicated customer support channel. Overall, Bet365 offers a comprehensive, user-focused betting experience.
WHAT ARE THE BEST FEATURES?
Simplicity and intuitiveness of the platform's design
Overall quality of the design and user experience
Assortment of player, team, and game-specific wagers
Offers available upon initial signup
Average time taken to respond to user queries
How the sportsbook's odds stack up against competitors
PR
SELECT SCORE
5.0
/5.0
Visit BetRivers
CURRENT PROMOTION
Second Chance Bet
Up to A $250 Bonus Bet
BetRivers Sportsbook
BetRivers Sportsbook offers a well-rounded experience for both casual and seasoned sports bettors. It distinguishes itself through an expansive range of betting options, encompassing both mainstream sports like the NFL, NBA, and MLB, and more niche events like the Hot Dog Eating Contest. What sets it apart even further is its in-play betting feature, complete with live streaming. The platform keeps users engaged with real-time updates and alerts, making sure you never miss an action-packed moment. A user-friendly interface complements these offerings, boasting features like a bet slip dropdown for multiple bets and a responsive search and filter option, all designed to make your betting experience as seamless as possible.
When it comes to promotions, BetRivers doesn't hold back. New users are greeted with a generous $500 no-risk welcome bet, which comes with a very manageable 1x playthrough requirement. For existing users, the excitement never wanes thanks to an array of ongoing, state-specific promotions. The icing on the cake is the iRush Rewards VIP Program, offering 11 different tiers of benefits that range from free bets to expedited withdrawals. This, combined with transparent terms and conditions, makes BetRivers an exceptional choice for anyone looking to indulge in the exciting world of sports betting.
WHAT ARE THE BEST FEATURES?
Parity of features compared to the desktop version
User ratings on the Google Play Store
User ratings on the Apple App Store
Features unique to the mobile app
Simplicity and intuitiveness of the platform's design
Load times and responsiveness on various devices
PR
SELECT SCORE
4.0
/5.0
Visit DraftKings
CURRENT PROMOTION
New Customers
Up to $1,000 in DK Dollars
DRAFTKINGS Sportsbook
DraftKings seems like a haven for anyone who's keen on sports betting, with a bevy of options that'd make even a Swiss Army knife look basic. From mainstream sports like basketball to niche ones like cricket, there's something for everyone. The platform offers unparalleled diversity in bet types—moneylines, point spreads, parlays, teasers, and futures, you name it. It's like the buffet of betting! The user experience is pretty spot-on too; we're talking real-time updates for in-play bets and a cash-out feature that adds a layer of strategy. And don't even get me started on their prop bets and transparent bet limits.
When it comes to odds and promotions, these folks aren't messing around. They consistently offer competitive odds across a spectrum of sports and events, all while keeping the user informed with swift real-time updates. You can even boost those odds with weekly promotions, making your potential payouts even sweeter. New users get greeted with a 20% welcome bonus up to $1,000, and if you're a regular, you climb the ranks in their Dynasty Rewards Program that's stacked with tier-based benefits. Add in a generous refer-a-friend program, and you've got yourself a sportsbook that's not just robust but downright engaging.
WHAT ARE THE BEST FEATURES?
Offers available upon initial signup
Frequency and variety of regular promotions
Existence of a rewards program for frequent bettors
Availability of bonuses for referring new users
Availability and frequency of enhanced odds promotions
Clarity and accessibility of bonus terms and conditions
PR
SELECT SCORE
4.5
/5.0
Visit BetMGM
CURRENT PROMOTION
Get Up to $1,500
Paid Back in Bonus Bets
BetMGM Sportsbook
BetMGM stands out for its extensive range of betting options that cater to both casual and veteran punters. Whether you're a baseball fanatic or a UFC enthusiast, you'll find something to catch your eye. What makes this particularly enticing is the blend of standard betting types like moneylines and parlays with more specialized bets such as props and futures. In addition to the wide-ranging betting choices, BetMGM also shines in offering competitive odds. Regular 'odds boosts' promotions across major American sports add value, elevating the overall betting experience. The platform's real-time updates ensure you're making well-informed bets.
Navigating the platform is refreshingly simple, thanks to an intuitive layout. Speed and responsiveness are other high points; this is especially crucial during high-traffic events where every second counts. BetMGM also excels in promotions. Their welcome bonus differs from the typical no-deposit bonuses found elsewhere; it requires a minimum $10 deposit and can be used across various types of bets. This encourages user engagement right from the start and serves as a precursor to their state-specific and sport-specific promotions, adding layers of excitement and value to the betting experience.
WHAT ARE THE BEST FEATURES?
How the sportsbook's odds stack up against competitors
Total number of different sports you can bet on
Variety in bet types like spread, moneyline, and totals
Maximum and minimum bet stakes allowed
Frequency and variety of regular promotions
Availability and quality of live betting during games
PR
SELECT SCORE
4.5
/5.0
Visit FanDuel
CURRENT PROMOTION
New Players: Get $200
in Bonus Bets
Fanduel Sportsbook
FanDuel shines as a dynamic sportsbook offering an extensive array of sports for betting, including both mainstream and niche options like the WNBA and golf. What makes it stand out is its rich diversity in bet types, from moneylines and point spreads to uncommon variants like teasers and pleasers, enhancing the user experience with seasonal and international sports. Their in-play betting feature, complete with live streaming, offers an exhilarating, real-time wagering experience.
The platform also excels in its odds and promotions. It consistently provides competitive odds across a multitude of sports, with regular odds boost promotions that enhance potential returns. The user interface is intuitive, making it easy even for newcomers to navigate through sports, events, and bet types. Added to this is a variety of promotions that not only increase profitability but also add a fun element to betting. From user-centric bonus redemption to transparent wagering requirements, FanDuel wraps it all in an intuitive and visually appealing interface, making it a top choice for bettors.
WHAT ARE THE BEST FEATURES?
How the sportsbook's odds stack up against competitors
Maximum and minimum bet stakes allowed
Availability of bets with lower bookmaker margins
How quickly new odds are made available
Processing times, options for withdrawing funds
Total number of different sports you can bet on
PR
SELECT SCORE
4.5
/5.0
Visit PointsBet
CURRENT PROMOTION
Bet $50+
Get an Official Jersey
PointsBet Sportsbook
PointsBet stands out for its incredible range of betting options that cater to both casual and professional bettors. The platform offers classic bet types like Moneyline and futures, but goes the extra mile with unique features like the "Name A Bet" option, allowing for personalized wagers. Live streaming, real-time updates, and an interactive in-play betting platform heighten the engagement and flexibility for users. High maximum bet limits up to $1,000,000 and an easy-to-use cash-out feature offer additional dimensions of flexibility and risk management.
In terms of odds and promotions, PointsBet holds a competitive edge, particularly with standout NFL lines. It keeps things interesting with daily boosted odds and real-time updates. The user interface is user-friendly, ensuring smooth navigation and efficient search functionalities. New users can kickstart their betting journey with a lucrative welcome bonus that goes up to $1000 in bonus bets, enriched by specialized promotions like "Make it Rain," which adds a layer of excitement tied to specific game events.
WHAT ARE THE BEST FEATURES?
Parity of features compared to the desktop version
User ratings on the Google Play Store
User ratings on the Apple App Store
Features unique to the mobile app
Simplicity and intuitiveness of the platform's design
Load times and responsiveness on various devices
Did you know?
At BetRivers, diversity isn't just a buzzword; it's at the core of their expansive scope of betting markets and competitive odds.
More Sports Betting Resources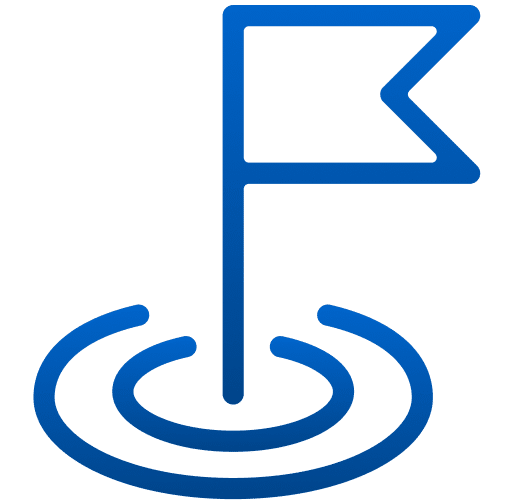 Welcome to our detailed guide to the best online sportsbooks in the United States.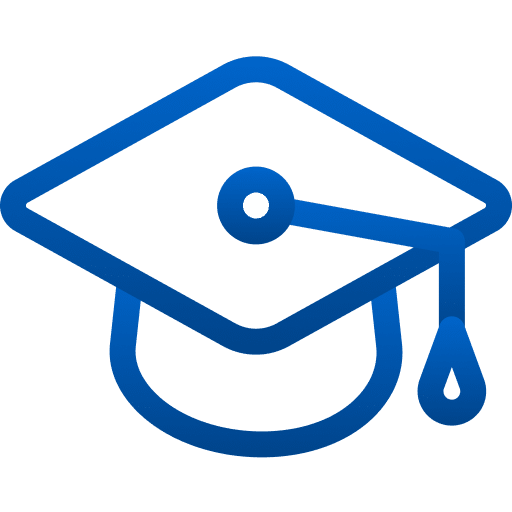 Sharpen your skills as a handicapper using our betting tutorials and resources.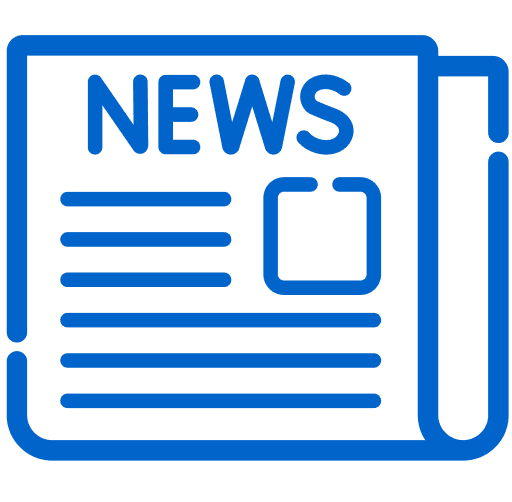 Stay updated with the latest news surrounding U.S. sports betting.
SBK Sportsbook
SBK Sportsbook sets itself apart by providing an expansive selection of sports markets, catering to a diverse array of sporting interests. With a broad range of options to choose from, U.S. bettors have the opportunity to engage with various sports events, spanning from mainstream leagues to niche competitions. This extensive coverage ensures that enthusiasts can find and explore wagering opportunities that align with their preferences.
Guided by an intuitive interface and seamless user experiences, SBK Sportsbook prioritizes user-friendliness and accessibility. The platform's design is geared towards simplifying the process of placing bets and navigating different sports markets, making it a straightforward and convenient option for both seasoned bettors and newcomers. By focusing on providing a user-friendly experience, SBK Sportsbook offers sports betting enthusiasts easy access to a realm of sports wagering without unnecessary complications. Whether users are seeking a platform for casual betting or in-depth analysis, SBK's commitment to simplicity and engagement ensures a satisfying and hassle-free sports betting experience.
SugarHouse Sportsbook
SugarHouse Sportsbook stands out for its innovative approach and commitment to convenience within the realm of digital sports betting. The platform places a strong emphasis on user satisfaction by seamlessly integrating a variety of withdrawal options, allowing bettors to efficiently claim their winnings. This streamlined process ensures that U.S. bettors can enjoy a hassle-free experience when managing their funds.
The platform's array of appealing odds adds an extra layer of allure, inviting U.S. bettors to explore a landscape characterized by the potential for significant gains. With its user-friendly interface and focus on enhancing the overall betting journey, SugarHouse Sportsbook offers a welcoming environment for both novice and experienced bettors. As an accessible and engaging option, SugarHouse Sportsbook aims to provide a fulfilling sports betting experience that combines innovation, convenience, and the prospect of rewarding outcomes.
Unibet Sportsbook
Unibet Sportsbook emerges as a dynamic and versatile contender in the digital landscape of sports betting. Its resonance is akin to a symphony of possibilities, orchestrated to cater to the preferences of a wide spectrum of bettors within the U.S. The hallmark of this platform is its expansive range of diverse betting markets, which serves as a testament to its commitment to accommodating both newcomers and seasoned enthusiasts. This comprehensive array of options mirrors the diverse tapestry of sports and preferences that define the U.S. sports betting landscape.
U.S. bettors who embark on a journey within the Unibet Sportsbook realm find themselves immersed in a world teeming with engaging options. Each facet of the platform beckons them to explore, offering a panorama defined by excitement, choice, and an unwavering dedication to unlocking the realm of possibility. From popular sports leagues to niche events, from traditional wagers to innovative bet types, Unibet fosters an environment where bettors can curate their experience to align with their individual inclinations. This symphony of options unfolds across an intuitive interface, providing accessibility and a user-friendly experience that bolsters the pursuit of informed and strategic betting decisions.
Did you know?
The platform is recognized for both its competitive odds and generous bonuses, blending strategic betting with excitement.

PRO SELECT SYSTEM
Our algorithm evaluates sportsbooks based on 72 criteria for unbiased rankings.
User-Centric Approach
Personalized recommendations based on your unique betting preferences.
Dynamic Updates
Regularly updated evaluations to reflect current sportsbook offerings.
Efficiency and Speed
Quick results to streamline your sportsbook selection process.
Customer Driven Reviews
Our rankings are grounded in real user experiences and bettor feedback.
How We Ranked 2023's Top-Rated Online Betting Sites
Our approach to ranking the top-rated online betting sites in 2023 is rooted in a comprehensive and systematic evaluation review process. We navigate the multifaceted landscape of online sportsbooks with a discerning eye, dissecting a diverse array of metrics that resonate with the preferences and priorities of online sports bettors. This rigorous methodology is designed to present U.S. enthusiasts with a curated selection of platforms that excel across multiple dimensions, ensuring a well-informed and confident choice within the realm of online sports betting. By meticulously considering factors ranging from trust and security to user experience and betting variety, our aim is to provide U.S. bettors with the tools they need to navigate the digital sports betting arena with clarity and astute discernment.
Trust & Security
In an age where digital interactions dominate, trust and security form the bedrock of the online sports betting experience. Our emphasis on trust extends to safeguarding the financial and personal information of U.S. bettors. By rigorously assessing each online platform's security protocols and data encryption measures, we ensure that real money transactions occur within a secure and protected environment. This evaluation shields users from the potential risks associated with unscrupulous operators, enabling them to engage in sports wagering with peace of mind.
Reputation
A sportsbook's reputation within the broader sports betting industry is a cornerstone of its credibility. Our assessment goes beyond surface appearances, delving deep into the standing and track record of each platform. By considering factors such as reliability, customer feedback and industry recognition, we aim to guide U.S. bettors toward online platforms that are built upon a foundation of integrity and ethical conduct. A strong reputation within the industry signifies a commitment to fair play, responsible gambling practices and a dedication to ensuring customer satisfaction.
Sportsbook Bonuses & Promotions
The realm of sportsbook bonus offers and promotions is a dynamic landscape within the sports betting arena. Our analysis of this domain goes beyond the surface, unraveling the intricacies of each online platform's bonus offerings. From sign-up incentives and deposit match bonuses to ongoing rewards and loyalty programs, we provide U.S. bettors with a comprehensive understanding of the value proposition presented by these bonuses. Our focus is on transparency and clarity, enabling enthusiasts to make informed decisions about the potential benefits and limitations of the bonuses on offer.
Promotional Offer Terms & Conditions
Beneath the surface allure of bonuses lies the framework of terms and conditions. We delve into the fine print of these provisions, providing U.S. bettors with a crystal-clear comprehension of the requirements and restrictions associated with each promotional offer to ensure that bettors can easily claim their bonus funds. By offering insights into the rollover requirements, wagering requirements, minimum deposits and other stipulations, we empower enthusiasts to navigate this domain armed with knowledge and understanding. This clarity enables U.S. bettors to engage with promotional offers confidently and make informed choices that align with their preferences and expectations.
Deposit Options & Withdrawal Options
The efficiency and convenience of transactions are pivotal in the sports betting experience. Our evaluation of deposit methods and withdrawal options is thorough and meticulous, unveiling online platforms that align with the diverse preferences of U.S. bettors. The breadth and depth of methods available for both deposits and withdrawals contribute to an overall satisfying experience, including credit cards, debit cards, bank wire transfers and e-wallets. Whether it's the convenience of instant deposits or the variety of options available, our analysis aims to ensure that users can seamlessly navigate the financial aspects of their sports wagering journey.
Payout Speeds
The speed at which withdrawals are processed is a critical aspect of the online sports betting experience. Our assessment of payout speeds takes into account the efficiency and timeliness with which platforms handle withdrawal requests. By evaluating the turnaround time for different withdrawal methods, we aim to provide U.S. bettors with insights into the responsiveness of each platform's financial operations. Swift and reliable payout speeds contribute to a seamless and satisfying journey, allowing users to access their winnings in a timely manner. Whether it's through electronic transfers, bank withdrawals or alternative payment methods, our analysis offers U.S. enthusiasts a clearer understanding of the payout efficiency they can expect from their chosen online sportsbook.
Competitive Betting Odds
The precision and fairness of betting odds are fundamental to a rewarding sports betting experience. Our evaluation focuses on the calibration of odds across different platforms, ensuring that they resonate with the discerning tastes of U.S. bettors. Competitive odds not only contribute to fair play but also empower enthusiasts to make informed decisions based on accurate and up-to-date information. By analyzing odds with precision, we aim to provide bettors with the tools they need to navigate the complex landscape of sports betting odds effectively.
Wagering Limits
Wagering limits serve as a pivotal factor in defining the boundaries of engagement within the realm of online sports betting. Our evaluation of these limits takes into consideration the aspirations and preferences of bettors in the United States, ensuring that the balance between accommodating both seasoned and novice bettors is struck effectively. By examining the range of limits for different bet types, we aim to create an inclusive and satisfying wagering experience that caters to a diverse audience.
Online Sports Betting Market Variety
The variety of sports markets is a testament to the diversity of preferences within the sports betting community. Our analysis encompasses the breadth of options available to U.S. bettors, from mainstream fan-favorite sports to niche events. By considering the range of sports covered and the depth of betting markets within each category, we aim to provide U.S. enthusiasts with a comprehensive overview of the wagering possibilities at their disposal. This evaluation ensures that platforms cater to a wide spectrum of interests and preferences.
Range of Betting Options
In the realm of sports wagering, the availability of diverse betting options enriches the experience for U.S. bettors. Our exploration delves into the breadth of betting options offered by each platform, ranging from player prop bets to game prop bets and beyond. By analyzing the range and variety of bets available, we aim to provide enthusiasts with a comprehensive understanding of the wagering landscape. This evaluation ensures that platforms offer a mosaic of betting choices that cater to both seasoned bettors and those exploring the world of sports wagering for the first time.
Ease of the Sign-Up Process
The initial step on the journey of online sports betting is the sign-up process and its simplicity can significantly influence the overall user experience. Our evaluation of the ease of the sign-up process delves into the user-friendliness of registration procedures on various platforms. We analyze factors such as the clarity of instructions, the number of required steps and the accessibility of necessary information. By assessing how straightforward and efficient the sign-up process is, we equip U.S. bettors with insights to make informed decisions. A smooth and hassle-free sign-up process ensures that enthusiasts can swiftly transition from registration to exploring the vast landscape of sports betting options. Our analysis aims to shed light on platforms that prioritize user convenience, enhancing the overall journey for those eager to engage in online sports wagering.
User Experience
At the heart of online sports betting lies the user experience. Our exploration of user interfaces, mobile platforms and overall website functionality is conducted with an emphasis on user-centric design. We seek to uncover platforms and mobile betting apps that offer intuitive navigation, responsive design and engaging features that cater to the preferences of U.S. bettors. A seamless and user-friendly experience enhances the overall enjoyment of the sports wagering journey and contributes to a positive interaction with the online bookmaker.
Mobile Compatibility
In an era dominated by mobile devices, the compatibility of online sports betting platforms with various devices holds utmost significance. Our assessment of mobile compatibility delves into how well each platform adapts to smartphones and tablets, ensuring a seamless and engaging experience on the go. We scrutinize factors such as website responsiveness, mobile app functionality and user interface design. The goal is to present bettors in the United States with insights into platforms that excel in providing a user-friendly and optimized mobile experience. As the demand for convenient and flexible betting options continues to grow, our evaluation empowers enthusiasts to make choices aligned with their preference for accessing sports betting platforms through mobile devices. Robust mobile compatibility ensures that the excitement of sports wagering is accessible anytime and anywhere, catering to the evolving needs of modern bettors.
Customer Service
The quality of customer service plays a pivotal role in the overall sports betting experience at an online bookmaker. Our assessment focuses on the responsiveness, professionalism and effectiveness of customer service reps. By evaluating the customer support channels available to U.S. bettors, such as live chat, email and phone support, we aim to ensure a seamless and supportive line of interaction. Reliable customer service contributes to a positive and satisfactory overall journey, allowing users to seek assistance and resolve queries promptly and efficiently.
Exclusive Features
As the digital landscape evolves, exclusive features define the contours of innovation within the sports betting realm. Our exploration dives into the unique offerings presented by different online sports betting sites, uncovering features that set them apart from the competition. From specialized betting options to innovative tools and resources, we aim to showcase the diversity of exclusive features that enrich the sports betting experience. These features contribute to a unique and engaging journey for U.S. bettors, allowing them to explore new dimensions and possibilities within the world of online wagering.
How-To: Finding the Perfect Match for Your Online Sports Betting Needs
In the intricate web of online sports betting, aligning your preferences with the right sportsbook is pivotal. Whether you're a seasoned bettor or a novice, our strategies empower U.S. bettors to embark on a journey that resonates with their unique inclinations. Here's how to navigate the landscape and find your perfect match:
Define Your Priorities: Begin by clarifying what matters most to you. Are you drawn to a specific sport or do you seek a broader range of options? Identifying your priorities will narrow down your choices.
Assess Betting Markets: For enthusiasts of player prop bets or niche sports, prioritize platforms with a wide variety of betting markets and not just the mainstream fan-favorite sports. Diverse options ensure your preferences are catered to, creating a personalized experience.
Investigate Limits: If you're a seasoned bettor seeking high stakes, scrutinize wagering limits. Opt for platforms that align with your desired betting range, preventing frustration and allowing you to fully engage.
Bonuses & Promotions: If you relish bonus offers and promotional deals, explore platforms that provide enticing sign-up bonuses and ongoing rewards. A generous bonus structure can significantly enhance your wagering journey.
User Experience: Seamless navigation is essential. Prioritize platforms with intuitive interfaces and reliable mobile apps, ensuring your engagement remains smooth and convenient.
Competitive Odds: If precision is your forte, favor platforms with sharp lines. Look for those that consistently offer competitive odds to maximize your potential returns.
Customer Support: Should questions arise, responsive customer support is invaluable. Opt for platforms with a track record of timely and helpful assistance, ensuring a seamless experience.
Exclusive Features: For those seeking innovation, platforms with exclusive features add an extra layer of excitement. Whether it's unique betting options or interactive experiences, these features can enhance your engagement.
Reputation & Trustworthiness: Always research the reputation of a sportsbook. Prioritize platforms with a proven track record of reliability, secure transactions and fair play.
Trial & Error: Don't hesitate to explore different platforms before settling on one. Many sportsbooks offer free bets or small initial deposits, allowing you to test their offerings and determine which aligns best with your preferences.
The path to your perfect online sports betting match is paved with careful consideration and informed choices. By aligning your needs with the offerings of different platforms, you can embark on a journey that mirrors your aspirations, preferences and cravings within the vibrant realm of sports wagering.
In Conclusion
Navigating the expansive realm of online sports betting requires more than mere chance; it demands a strategic approach. As this online betting site review guide reaches its conclusion, a panoramic view of 2023's best online sportsbooks and the intricate factors that shape their appeal comes into focus. From trust and security to the vast array of betting options, bettors in the United States now possess a comprehensive toolkit for making informed choices.
The convergence of meticulous evaluation and user-centric experiences empowers both seasoned enthusiasts and newcomers to embark on their sports wagering journeys with confidence. With each platform catering to unique preferences and offering diverse features, the digital landscape of sports betting stands as a mosaic of possibilities. Armed with the insights gathered from this guide, U.S. bettors can now engage with the realm of online sportsbooks armed with the knowledge to make decisions that align with their individual preferences and desires.
Top-Rated Online Sports Betting Sites for U.S.A Players: Frequently Asked Questions