Sports bettors in Virginia are presented with a plethora of choices among the state's leading online sports betting sites. Experienced sportsbook operators have curated engaging online betting platforms, competitive odds and a wide array of sports markets to elevate the wagering experience. You can read our reviews of the state's top books below to find the one best suited for you. 
1. Caesars Virginia Sportsbook
Caesars Sportsbook in the U.S. offers Virginia bettors an attractive betting experience, with a strong emphasis on user satisfaction. It is well-suited for casual bettors and is designed to ensure an enjoyable betting journey. One of its notable features is the offering of point spreads and totals at a standard -110, providing stability for those who prefer these popular bet types.
A standout aspect of Caesars Sportsbook is its frequent 'odds boosts' promotions, which cover a variety of popular sports such as NFL, NBA, NCAA, NHL, and MLB. These promotions not only add excitement to the betting experience but also offer the potential for enhanced returns, making Caesars Sportsbook an appealing choice for bettors looking for added value in their bets.
The platform boasts a user-friendly interface that simplifies the process of navigating and placing bets across various sports and bet types. Additionally, Caesars Sportsbook actively engages its users through promotions like the "Go Full Caesar" promotion for existing users and the "Spread The Word" referral program, which provides generous rewards for referring friends.
The Caesars Rewards program further demonstrates the sportsbook's commitment to its users by offering escalating perks and extending rewards beyond betting to include amenities such as hotel stays and vacations.
While minor app issues may occur occasionally, the platform consistently delivers fast and responsive interactions. Real-time updates contribute to an engaging betting environment, enhancing the overall sports betting experience for Virginia residents who have access to Caesars Sportsbook.
Caesars's Top Rating Criteria
Simplicity and intuitiveness of the platform's design
Overall quality of the design and user experience
Assortment of player, team, and game-specific wagers
Offers available upon initial signup
2. Bet365 Virginia Sportsbook
In the realm of U.S. sportsbooks, Bet365 stands as a prominent option for bettors in Virginia. Their unwavering commitment to delivering competitive odds spans a wide array of sports, catering to a diverse audience. Regardless of whether you're a dedicated follower of mainstream leagues or have a preference for niche events, Bet365 consistently ensures that their odds are enticing. What sets them apart is their steadfast dedication to fairness, offering odds that closely adhere to industry standards, accommodating a wide variety of bets.
Bet365 enhances the excitement by offering odds boosts, elevating the potential returns of your wagers. These promotions add value to your bets, promising lucrative rewards. Bet365's commitment to intensifying the thrill of every wager is apparent through their comprehensive selection of boosted odds, encompassing various sports and bet types, from horse racing to parlays. The diverse range of odds boosts, each with specific requirements, caters to a multitude of betting preferences, ensuring an engaging experience.
Bet365's devotion to real-time updates enhances the in-play betting experience. With access to up-to-the-minute information, bettors can make informed decisions on the fly, heightening the excitement of live betting. The sportsbook remains adaptable, continually offering fresh betting options, whether you prefer popular sports or niche events. For those who relish combination bets, Bet365's comprehensive parlay and accumulator offerings provide ample opportunities to explore.
Bet365's Top Rating Criteria
Simplicity and intuitiveness of the platform's design
Overall quality of the design and user experience
Assortment of player, team, and game-specific wagers
Offers available upon initial signup
3. BetRivers Virginia Sportsbook
BetRivers is making waves in the world of U.S. sportsbooks by consistently delivering a competitive betting experience. This platform is highly regarded for offering fair and competitive odds, particularly for popular sports and events. While slight variations may occur for local teams, BetRivers' unwavering commitment to maintaining competitive odds across a wide range of sports and bet types ensures a captivating betting journey for users in Virginia.
What distinguishes BetRivers is its thoughtful approach to promotions. Instead of bombarding users with a plethora of offers, the sportsbook focuses on delivering value through its odds. On occasion, it spices up the betting experience with odds boost promotions, injecting an extra layer of excitement into users' bets. These promotions span a diverse array of sports, providing users with opportunities to maximize their potential returns, appealing to a wide spectrum of sports enthusiasts.
One of BetRivers' standout features is its dedication to real-time updates and notifications. Users receive instant alerts regarding changes in odds and market dynamics, enabling informed decision-making, especially during in-play betting. The agility in updating odds within minutes underscores BetRivers' commitment to offering a seamless and engaging betting experience.
BetRivers' user-friendly platform is designed for effortless navigation, catering to both novices and seasoned bettors alike. The well-organized interface streamlines transitions between various sections, enhancing the overall user experience. While personalized customization options may be limited, the platform compensates with its compatibility across various devices, ensuring users can place their bets wherever and whenever they choose.
The sportsbook's dedication to user guidance is evident through its comprehensive tutorial and help resources, available in multiple formats. Furthermore, customer support options are easily accessible through live chat, email, and phone, emphasizing BetRivers' unwavering commitment to user satisfaction.
BetRivers' journey from a brick-and-mortar sportsbook to a mobile platform underscores its adaptability in the ever-evolving online betting landscape. With a strategic approach, strong brand recognition, and a vast geographical reach, BetRivers has emerged as the preferred platform for sports enthusiasts across 14 states including VA. Collaborations with renowned sports organizations and a robust regulatory framework further solidify its reputation, instilling confidence among its users.
BetRivers's Top Rating Criteria
Parity of features compared to the desktop version
User ratings on the Google Play Store
User ratings on the Apple App Store
Features unique to the mobile app
4. BetMGM Virginia Sportsbook
BetMGM, a significant contender in the U.S. sports betting arena, offers a distinctive array of features and promotions that distinguish it from competitors. Notably, BetMGM's odds display a certain level of variability. While some users may perceive them as slightly more favorable in specific markets, opinions on odds competitiveness differ. Nevertheless, across a broad spectrum of sports and bet types, BetMGM maintains a competitive edge, ensuring Virginia bettors have appealing options and a dependable betting experience.
What truly amplifies the allure of the BetMGM betting platform are its 'odds boosts' promotions. These promotions, targeting major professional sports like football, baseball, and basketball, gift users with enhanced odds multiple times a week. During these promotions, odds receive a substantial boost, often ranging from 25% to as high as 50%. This not only heightens the potential for returns but also intensifies the excitement of betting. Furthermore, BetMGM distinguishes itself by rapidly updating odds in real-time, empowering bettors in Virginia to make well-informed decisions and promptly seize advantageous opportunities. This unwavering commitment to enhancing the user experience positions BetMGM as a dynamic and user-centric sportsbook.
BetMGM's platform stands as a testament to user-friendliness, featuring an intuitive layout that streamlines the betting process for both novices and seasoned bettors in Virginia. Whether you're placing bets, exploring various sports, or delving into different bet types, navigating the website or app is seamless. The platform's speed and responsiveness guarantee a consistently smooth betting experience, even during peak traffic periods. Moreover, BetMGM equips users with robust search and filter options, simplifying the task of locating specific bets and events, boosting efficiency, and catering to individual preferences. While it may not boast an excess of flashy features, BetMGM's pragmatic tools and seamless design collectively contribute to an exceedingly accessible and enjoyable platform for Virginia's betting enthusiasts.
BetMGM's Top Rating Criteria
How the sportsbook's odds stack up against competitors
Total number of different sports you can bet on
Variety in bet types like spread, moneyline, and totals
Maximum and minimum bet stakes allowed
5. FanDuel Virginia Sportsbook
For Virginia's avid sports bettors, FanDuel Sportsbook emerges as a top choice, consistently offering competitive odds across a wide spectrum of sports and bet types. Whether you're a devoted NFL follower or a passionate MLB enthusiast, FanDuel ensures you have a compelling edge to make the most of your sports wagers.
What truly distinguishes FanDuel is its regular odds boost promotions. These promotions provide users with frequent opportunities for heightened odds, ranging from a substantial 35% to an impressive 100%. This dynamic approach not only keeps users engaged but also presents the enticing potential of significantly increasing their winnings.
In-play betting takes on a new level of excitement with FanDuel's real-time updates. The odds are continuously adjusted to mirror the ongoing events, enabling bettors to make well-informed decisions as the game progresses. This feature has revolutionized the way bettors engage with live sporting events, adding an element of strategy and thrill.
FanDuel's user-friendly platform simplifies the process of crafting parlays and accumulators, catering to both seasoned bettors and newcomers. While there is room for improvement in terms of filter options for more refined searches, the website and app offer a seamless betting experience optimized for both desktop and mobile users.
FanDuel's dedication to accessibility is praiseworthy, as it aligns with industry standards to accommodate users with disabilities. Nevertheless, expanding language support beyond English would further enhance inclusivity and make the platform more welcoming to a diverse user base.
Promotions are a shining feature of FanDuel, with its dynamic approach that responds to significant sports events. These promotions not only enhance user engagement but also contribute to profitability. Innovative offerings such as the "NBA In-Play Insurance" promotion add a layer of excitement, setting FanDuel apart in the competitive landscape. The strategy employed by FanDuel places a clear emphasis on quality over quantity, a point consistently underscored by user feedback.
FanDuel's Top Rating Criteria
How the sportsbook's odds stack up against competitors
Maximum and minimum bet stakes allowed
Availability of bets with lower bookmaker margins
How quickly new odds are made available
6. DraftKings Virginia Sportsbook
DraftKings has firmly established itself as a dominant force in the U.S. sportsbook industry, offering Virginia bettors a top-tier betting experience. What sets DraftKings apart is its unwavering commitment to delivering competitive odds that consistently rank among the best in the sports betting industry. Whether you're a fan of mainstream sports or prefer niche events, DraftKings ensures that their odds are designed to enhance your potential payouts, catering to both casual and seasoned bettors. While there may be slight variations in competitiveness for free play bets, DraftKings maintains an overall exceptional quality of odds.
What truly sets DraftKings apart is its wide range of promotions and features meticulously crafted to elevate your betting journey. Profit boost bonuses and free play bets provide tantalizing opportunities to enjoy improved odds and increased potential returns. Navigating their user-friendly website or app to discover and capitalize on these boosted odds promotions is effortless, guaranteeing that you maximize your betting opportunities.
DraftKings doesn't just stop at providing competitive odds and promotions; they also keep you well-informed with real-time updates and alerts, regardless of whether you're following major sports or lesser-known events. This agility in adapting odds to reflect market changes, team news, and crucial factors is remarkable and ensures that you stay up-to-date with the latest developments. With DraftKings, you're not simply placing bets; you're immersing yourself in a dynamic, value-packed betting experience that's challenging to match in the world of U.S. sportsbooks.
DraftKings's Top Rating Criteria
Offers available upon initial signup
Frequency and variety of regular promotions
Existence of a rewards program for frequent bettors
Availability of bonuses for referring new users
7. PointsBet Virginia Sportsbook
In the realm of sports betting in Virginia, PointsBet has firmly established itself as a noteworthy player. This platform is known for offering competitive odds across a diverse range of popular sports and events, providing a comprehensive betting experience for sports enthusiasts.
However, where PointsBet truly stands out is in its unwavering commitment to NFL lines. It caters to football enthusiasts by providing enticing and precise odds tailored to their passion for the game. This specialized focus sets PointsBet apart from the competition, offering a unique and personalized betting experience exclusively designed for football fans in Virginia.
What further distinguishes PointsBet is its dedication to enhancing odds through daily promotions. These promotions add substantial value to wagers, making PointsBet an attractive choice for bettors aiming to maximize their returns across various sports and bet types. The ability to adjust odds in real-time underscores PointsBet's commitment to keeping Virginia bettors well-informed and equipped to navigate the ever-evolving betting landscape.
PointsBet's user-friendly platform simplifies the betting process, and its innovative features like "No Juice" spreads and same-game Parlay boosts add excitement and additional value for users. Beyond that, PointsBet's continuous efforts to introduce new betting markets and establish strategic partnerships with major sports organizations solidify its position as a leader in Virginia's sports betting scene.
PointsBet's Top Rating Criteria
Parity of features compared to the desktop version
User ratings on the Google Play Store
User ratings on the Apple App Store
Features unique to the mobile app
Did you know?
The platform is recognized for both its competitive odds and generous bonuses, blending strategic betting with excitement.
Key Moments in Virginia's Sports Betting History
Virginia's sports betting history portrays a dynamic evolution from restriction to a regulated framework. The state's foray into legal sports betting led to the establishment of a competitive market and the availability of user-friendly online platforms. We have included a historical timeline of sports wagering in the state below. 
2023: Virginia's first full-service casino is opened when Rivers Casino Portsmouth partners with BetsRiver to bring in-person betting and other forms of retail gambling to residents of the state.
2021: Online sports betting takes off in Virginia as the state announces its official launch. Prominent retail operators such as DraftKings Sportsbook, Caesars Sportsbook, FanDuel Sportsbook and others begin offering their live services in Virginia after receiving sports betting licenses.
2020: Virginia takes a big step forward in March as the legislature endorses a bill that would legalize sports betting statewide. Shortly after in April, Virginia Governor Ralph Northam issues his signature on the bill, establishing legal sports betting in the state.
2019: In an effort to assess the possible effects of legalizing sports betting, the Virginia legislature assembles a committee.
2018: With the Supreme Court's reversal of PAPSA, the power to legalize sports betting is transferred to individual states, allowing them to set their own gambling laws.
2016: Virginia leads the nation by officially legalizing daily fantasy sports (DFS), which paves the way for major sportsbooks like DraftKings and FanDuel to obtain licenses.
The introduction of licensed operators has brought about a new era of accessibility and engagement for Virginia bettors. With ongoing collaborations and advancements, the state's sports betting industry is poised for continued development and enhancement.
Promo & Bonus Offers at Virginia's Online Sportsbooks
A variety of enticing bonuses and promotions are on offer at Virginia's top online sports betting sites. Bettors can take advantage of them to enhance their betting journeys and add an extra layer of excitement and value. Below, we dive into the most common sportsbook bonuses and promotions:
Welcome bonus: A sportsbook welcome bonus is a promotional offer that rewards new users with bonus funds or free bets when they sign-up and make their first deposit.
No Deposit Bonuses: A no deposit bonus is an offer where you receive bonus funds or free bets upon joining, without needing to make an initial deposit. 
Bonus Bets: Bonus bets are a fun perk that gives you extra chances to bet without using your own money. They're similar to free bets offered as rewards or promotions.
Deposit Bonuses: Deposit bonuses increase your betting funds by giving you additional money according to a portion of your deposit amount. It's a way to get more out of funding your bankroll.
Odds Boosts: Odds boosts enhance your potential winnings by offering better odds on specific bets, providing a chance for higher payouts and heightened engagement.
Parlay Insurance: Parlay insurance protects your accumulator bets. If one pick doesn't win, you get a refund or bonus bet, preventing a total loss.
Second Chance Bets: When your first bet doesn't win, second chance bets provide an extra wager. This is designed to give you an opportunity to recover from initial losses.
It is important to note that these generous promotions frequently come with a promo or bonus code as well as wagering requirements and time limits. It's important to review the terms and conditions of any sign-up offer or ongoing promo prior to accepting it. 
Banking Options at Virginia Sportsbooks
Virginia's licensed sports betting operators provide support for a multitude of banking options, enabling customers to make seamless deposits and withdrawals. The most common methods include credit cards, debit cards and prepaid cards. Additionally, some operators accept crypto deposits, providing an alternative avenue for funding accounts with cryptocurrencies like Bitcoin.
To ensure smooth payments, bookmakers may have specific requirements for transactions. These can include verifying the account holder's identity, adhering to minimum and maximum deposit limits and other terms. By meeting these requirements, bettors can effectively manage their money and engage in secure betting experiences.
More Sports Betting Resources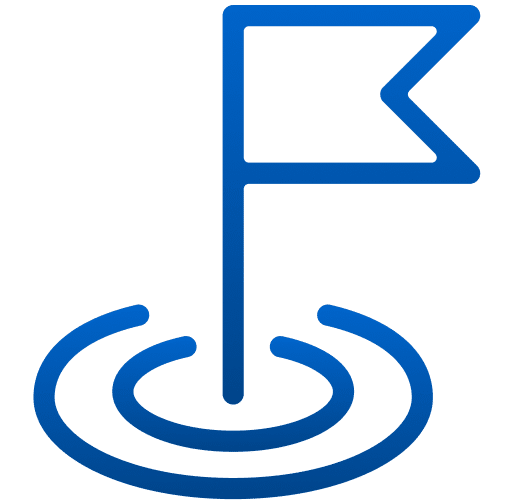 Welcome to our detailed guide to the best online sportsbooks in the United States.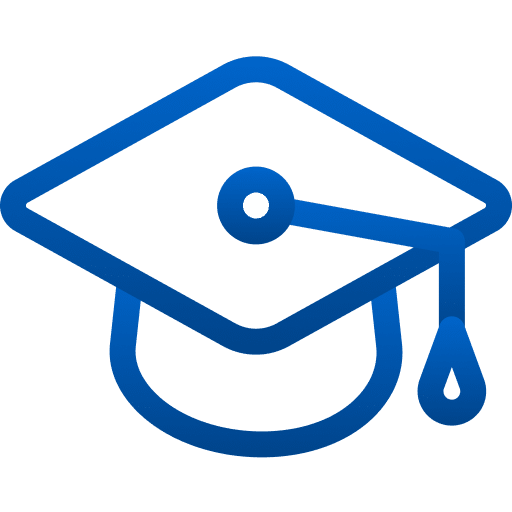 Sharpen your skills as a handicapper using our betting tutorials and resources.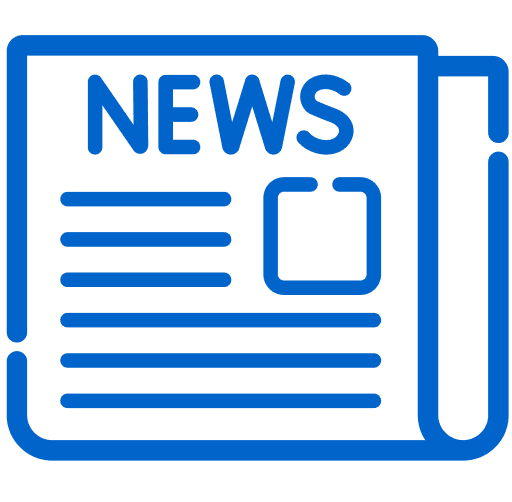 Stay updated with the latest news surrounding U.S. sports betting.
How To Place a Sports Bet
Online i
n Virginia
You can begin wagering on sports today in Virginia by following our simple steps. We cover the important details below so that you'll know right where to go with your betting picks. 
Choose a Sportsbook: Select a licensed and reputable online sportsbook accessible in Virginia.

Sign Up: Register by sharing personal details, including name, address and date of birth. The sign-up process at the top sportsbooks is typically very quick. 

Verify Your Identity: Complete the identity verification process by submitting necessary documents like a driver's license or passport.

Deposit Funds: Add funds to your account through your preferred payment method. 

Explore Betting Markets: Survey available sports and events for betting. Pick your preferred sport and locate the desired match.

Select Your Bet: Choose a betting market such as moneylines, point spreads, over/unders, futures, props or parlays. Enter the amount of your stake.

Review Bet Slip: Validate your bet slip for accuracy, including the chosen bet type and stake.

Place Your Bet: Confirm your bet to finalize the wager. A confirmation message will verify your successful bet placement.
By following these straightforward steps, you will be able to easily start placing wagers on your favorite sports teams with ease.
Popular Sports Teams in Virginia
While Virginia doesn't have any local teams in major sports leagues, its neighbors Washington State and Washington, D.C. have several. These teams have built up a following in Virginia, attracting both sports fans and betting enthusiasts.
Washington Commanders (NFL): A prominent NFL team, the Washington Commanders capture Virginia's sports enthusiasts with their thrilling football performances and professional-level competition.
Washington Nationals (MLB): Virginia residents enjoy Major League Baseball through the Washington Nationals, a celebrated team known for their historic moments and competitive spirit.
Washington Wizards (NBA): Based in D.C., the Washington Wizards are favored among basketball fans due to their dynamic NBA gameplay and engaging matchups.
In the absence of state-based professional teams, the resonance of Washington State and Washington, D.C. sports teams in Virginia is remarkable. Their influence brings together sports enthusiasts and betting connoisseurs, emphasizing the shared thrill of competitive games and wagering experiences.
Does Virginia restrict any type of sports betting markets?
Virginia's sports betting laws prohibit sportsbooks from accepting bets on college sports. Although no in-state college sports teams can be wagered on, sports enthusiasts can still enjoy betting on a wide range of professional sports and other collegiate teams from outside the state.
As for Virginia's other forms of gambling, casino gaming is allowed but limited and horse race betting is also permitted. State residents can play poker at home, but playing for the purpose of anything other than a social get-together is not legal. 
Virginia Sports Betting: Conclusion
Our in-depth overview of online sports betting in Virginia has illuminated key facets for sports bettors in the state. With the top sportsbooks that cater to Virginians, bettors will be able to capitalize on enticing welcome bonuses and promotions, enhanced odds and a huge array of betting markets. As you navigate this exciting landscape, remember to stay informed about the latest sports events and practice responsible bankroll management to optimize your chances of success.
Virginia Sports Betting: Frequently Asked Questions