These sportsbooks have obtained the necessary licenses to operate in the state and offer a wide variety of betting options, including in-game betting and a diverse range of sports betting markets. Let's dive into the details of each of the best online sportsbook operators available in Illinois:
1. Caesars Illinois Sportsbook
Illinois bettors, Caesars Sportsbook is your ultimate destination for an exhilarating betting adventure. This platform places a paramount focus on ensuring user satisfaction, promising a top-notch experience for both seasoned bettors and newcomers.
What truly sets Caesars Sportsbook apart in Illinois is its dedication to value. With point spreads and totals offered at a standard -110, they provide the stability that fans of these popular bet types crave, making it a preferred choice for a wide spectrum of bettors.
But the excitement doesn't stop there. Caesars Sportsbook regularly rolls out 'odds boosts' promotions that encompass beloved sports like NFL, NBA, NCAA, NHL, and MLB. These promotions not only inject a thrilling element into your betting journey but also elevate the potential returns, making it an irresistible option for those looking to maximize their gains.
Navigating the platform is a breeze, thanks to its user-friendly interface. Regardless of your sports or bet type preferences, you can confidently place your bets. Furthermore, Caesars Sportsbook actively engages its users through enticing promotions like "Go Full Caesar" for existing users and the "Spread The Word" referral program, where you can earn generous rewards by introducing friends to the platform.
To sweeten the deal, the Caesars Rewards program exemplifies their commitment to Illinois users. It offers an array of perks that escalate as you climb the tiers and extends rewards to cover not just your betting endeavors but also hotel stays and vacations, making your betting journey even more gratifying. Despite occasional minor app hiccups, you can expect prompt and responsive interactions, with real-time updates heightening the excitement of your betting experience.
Caesars's Top Rating Criteria
Simplicity and intuitiveness of the platform's design
Overall quality of the design and user experience
Assortment of player, team, and game-specific wagers
Offers available upon initial signup
2. BetRivers Illinois Sportsbook
For sports enthusiasts in Illinois, BetRivers Sportsbook offers a remarkable betting experience marked by competitive odds and a thoughtful approach to promotions. With an unwavering commitment to delivering fair and competitive odds, especially for popular sports and events, BetRivers ensures that Illinois bettors can embark on an exciting betting journey.
What distinguishes BetRivers is its meticulous balance between odds and promotions, offering users in Illinois a valuable betting experience. Instead of inundating users with a multitude of promotions, the sportsbook occasionally adds a dash of excitement with odds boost promotions, injecting new life into bets across a diverse array of sports. These promotions provide Illinois users with opportunities to maximize their potential returns, catering to a wide spectrum of sports enthusiasts.
One of BetRivers' standout features for Illinois bettors is its dedication to real-time updates and notifications. Illinois users receive instant alerts regarding changes in odds and market dynamics, enabling well-informed decision-making, especially during in-play betting. This swift responsiveness in updating odds within minutes underscores BetRivers' commitment to providing Illinois bettors with a seamless and engaging betting experience.
BetRivers' user-friendly platform ensures effortless navigation for both novice and seasoned bettors in Illinois. The well-organized interface simplifies transitions between different sections, enhancing the overall user experience. While personalized customization options are limited, the platform compensates by being compatible with various devices, allowing Illinois users to engage with their bets conveniently.
BetRivers's Top Rating Criteria
Parity of features compared to the desktop version
User ratings on the Google Play Store
User ratings on the Apple App Store
Features unique to the mobile app
3. BetMGM Illinois Sportsbook
For avid sports bettors in the great state of Illinois, BetMGM emerges as a premier choice, offering a distinctive blend of features and promotions that truly set it apart in the competitive world of sports betting.
BetMGM's odds are a testament to its unique approach. While some may notice slight variations in specific markets, BetMGM consistently maintains a competitive edge. Whether your passion lies in football, baseball, basketball, or a diverse range of sports and bet types, BetMGM guarantees you access to favorable odds. This unwavering consistency in odds competitiveness ensures that Illinois bettors can always count on a reliable and satisfying betting experience.
What truly sets the BetMGM platform apart is its exhilarating 'odds boosts' promotions. These promotions, centered around major professional sports like football, baseball, and basketball, offer users the chance to enjoy enhanced odds multiple times a week. With potential boosts ranging from an impressive 25% to as high as 50%, these promotions not only boost potential returns but also elevate the thrill of betting to new heights. BetMGM's commitment to swiftly updating odds in real-time empowers Illinois bettors to make well-informed decisions and seize advantageous opportunities instantly, solidifying its position as a dynamic and user-centric sportsbook.
Navigating the BetMGM platform is a breeze, thanks to its user-friendly design that simplifies the betting process for newcomers and experienced bettors alike in Illinois. Whether you're placing bets, exploring different sports, or delving into various bet types, the platform's seamless transitions make it effortless. Even during peak periods of high traffic, BetMGM's platform remains speedy and responsive, ensuring a consistently smooth betting experience. Furthermore, the platform equips users with robust search and filter options, making it effortless to pinpoint specific bets and events that cater to individual preferences. While it may not overwhelm you with flashy features, BetMGM's practical tools and seamless design combine to offer Illinois bettors a highly accessible and enjoyable platform meticulously tailored to their needs.
BetMGM's Top Rating Criteria
How the sportsbook's odds stack up against competitors
Total number of different sports you can bet on
Variety in bet types like spread, moneyline, and totals
Maximum and minimum bet stakes allowed
4. FanDuel Illinois Sportsbook
FanDuel is renowned for offering consistently competitive odds across various sports and bet types, making it a top choice for NFL and MLB enthusiasts in Illinois.
What makes FanDuel truly stand out are their odds boost promotions, where you can regularly find opportunities for enhanced odds, ranging from 35% to an impressive 100%. These promotions add an exciting edge to your bets and can potentially lead to more significant winnings.
FanDuel excels in in-play betting thanks to real-time updates that reflect the ongoing events. You'll always be in the loop, with odds that adapt to the game's progress. If you enjoy parlays and accumulators, FanDuel's user-friendly platform simplifies the process, allowing you to create thrilling combinations effortlessly.
While FanDuel is already impressive, they are committed to inclusivity. They adhere to industry standards for accessibility for users with disabilities, and they are actively exploring options to expand language support beyond English, ensuring a more inclusive experience for everyone.
Now, let's talk about promotions. FanDuel's promotions are dynamic and respond to significant sporting events, enhancing user engagement and potentially boosting your profits. Have you heard of "NBA In-Play Insurance"? It's just one example of the creative offers that set FanDuel apart.
FanDuel operates in 19 states, including Illinois, which speaks volumes about their popularity and reliability. While there may be occasional concerns about customer service and app functionality, FanDuel's commitment to improvement is evident in their steadily rising ratings.
With strategic partnerships with major leagues and teams, FanDuel brings you a diverse range of betting markets. Their collection of prestigious awards, including "Operator of the Year," underscores their excellence in the industry.
So, if you're in Illinois and looking to elevate your sports betting experience, FanDuel Sportsbook is your trusted choice. Join the community of satisfied users and embark on an exciting betting journey with FanDuel.
FanDuel's Top Rating Criteria
How the sportsbook's odds stack up against competitors
Maximum and minimum bet stakes allowed
Availability of bets with lower bookmaker margins
How quickly new odds are made available
5. DraftKings Illinois Sportsbook
For bettors in Illinois, DraftKings shines as a prominent leader in the realm of U.S. sportsbooks, delivering an exceptional betting experience. DraftKings' hallmark is its unwavering commitment to offering competitive odds that consistently rank among the industry's finest. Whether your interests lie in popular sports or niche events, DraftKings guarantees odds that can amplify your potential payouts, making it the preferred choice for both casual and seasoned bettors. While there may be slight variations in competitiveness for free play bets, the overall quality of odds remains undeniably exceptional.
What truly distinguishes DraftKings is its impressive arsenal of promotions and features meticulously designed to enhance your betting adventure. From enticing profit boost bonuses to rewarding free play bets, DraftKings extends tantalizing opportunities to relish enhanced odds and increased potential returns. Navigating their user-friendly website or app to uncover and seize these boosted odds promotions is effortless, ensuring you maximize every advantageous opportunity.
No matter if your betting passion revolves around major sports or the allure of lesser-known events, DraftKings keeps you impeccably informed with swift real-time updates and alerts. This agile adaptation of odds to mirror market shifts, team news, and pivotal factors is genuinely remarkable, ensuring that Illinois bettors remain well-acquainted with the latest developments. With DraftKings, your betting journey transcends mere wagers; it becomes an immersive, value-packed experience that stands as a pinnacle in the world of U.S. sportsbooks.
DraftKings's Top Rating Criteria
Offers available upon initial signup
Frequency and variety of regular promotions
Existence of a rewards program for frequent bettors
Availability of bonuses for referring new users
6. PointsBet Illinois Sportsbook
As a formidable player in the realm of sports betting, PointsBet has consistently delivered competitive odds that encompass a diverse array of popular sports and events. Yet, what truly sets PointsBet apart in Illinois is its unwavering commitment to NFL lines, offering football enthusiasts enticing and tightly-packed odds that resonate perfectly with their passion for the game.
But PointsBet doesn't stop there – what truly distinguishes this sportsbook in Illinois is its unwavering dedication to elevating the odds through daily promotions, adding substantial value to wagers. This makes PointsBet the top choice for Illinois bettors who are eager to maximize their returns across various sports and bet types. Moreover, PointsBet's remarkable agility in adjusting odds in real-time ensures that Illinois bettors are always well-informed and ready to navigate the ever-evolving world of sports betting with confidence.
PointsBet's user-friendly platform, complemented by innovative features like "No Juice" spreads and same-game Parlay boosts, introduces an additional layer of excitement and value for users in Illinois. The sportsbook's commitment to introducing new betting markets and forming strategic partnerships with major sports organizations further cements its position as a leader in the dynamic world of sports betting. With PointsBet, Illinois bettors can anticipate an exceptional sports betting experience tailored to their unique preferences and unwavering passion for the game.
PointsBet's Top Rating Criteria
Parity of features compared to the desktop version
User ratings on the Google Play Store
User ratings on the Apple App Store
Features unique to the mobile app
Did you know?
Caesars Sportsbook isn't just for experienced bettors; its user-friendly interface makes it ideal for newcomers as well.
Illinois' History of Sports Betting

The journey of sports betting in Illinois has been marked by pivotal moments that have shaped the state's approach to this dynamic form of entertainment.
From legislative decisions to significant milestones, the evolution of sports betting within Illinois mirrors the evolving landscape of gambling in the United States. This section unveils the key events that have defined Illinois' history of legal sports wagers, shedding light on the path the state has taken.
March 2022: Governor Pritzker issues an executive order in Illinois that makes adjustments to the original sports betting bill, enabling mobile registration for online sports betting. This directive enhances accessibility and convenience for bettors, streamlining the registration process.
March 2021: Illinois achieves a significant milestone as its total sports betting handle surpasses $1 billion since its legalization. This noteworthy achievement underscores the growing popularity and economic impact of the sports betting industry within the state.
March 2020: In-person sports betting launches at retail sportsbooks in casinos and racetracks across Illinois, marking a significant step forward. However, the excitement is short-lived as the COVID-19 pandemic forces the closure of many of these establishments, impacting the nascent industry.
June 2019: Governor Pritzker enacts legislation, legalizing sports betting at retail sportsbooks in Illinois and positioning the state as the 15th to embrace this form of gambling. This momentous decision sets the stage for a vibrant sports betting landscape and opens doors to new opportunities.
2018: The United States Supreme Court renders a groundbreaking verdict by striking down the Professional and Amateur Sports Protection Act (PASPA). This momentous ruling nullifies the ban on sports betting that had been in effect in most states, empowering individual states to determine their own stance on sports betting legalization.
2018: Despite several efforts, attempts to legalize sports betting in Illinois fail to gain traction within the state legislature. These unsuccessful endeavors temporarily impede the progress of sports betting legislation, leading to a prolonged period of uncertainty before eventual legalization.
The timeline of Illinois' sports betting industry reflects a state that has navigated challenges and seized opportunities to embrace a rapidly evolving industry. As sports betting continues to gain momentum within the state, these historical events serve as landmarks that highlight the progress made and the potential that lies ahead.
Fan-Favorite Illinois Sportsbook Bonuses
Illinois sportsbooks are renowned for their enticing array of bonuses that add value and excitement to the wagering experience. From welcoming newcomers with open arms to rewarding loyal patrons, these bonuses contribute to the allure of online betting platforms. This section unveils some of the most sought-after bonuses offered by fan-favorite Illinois sportsbooks, each designed to enhance the enjoyment and potential wins for bettors.
Welcome Bonuses: Illinois sportsbooks roll out the red carpet with welcome bonuses, greeting new users with enticing offers upon their registration. These bonuses often include free bets, bonus funds or enhanced betting odds, providing newcomers with an excellent incentive to embark on their betting journey.
Deposit Match Bonuses: BetRivers, PointsBet and other Illinois sportsbooks offer deposit match bonuses, where the platform matches a percentage of the user's initial deposit. This boost in funds allows bettors to explore a wider range of betting options and potentially maximize their winnings.
No Deposit Bonuses: Some sportsbooks provide a taste of the action without requiring an initial deposit. No deposit bonuses grant bettors a small sum of bonus funds to place bets, allowing them to engage without any financial commitment.
Bonus Bet Credits: Sportsbooks like FanDuel offer bonus bet credits, where users receive a specific amount in bet credits that can be used to place wagers. These credits often come with fewer restrictions, providing flexibility in exploring different markets.
Cashback Offers: Unibet and other platforms offer cashback offers that provide a safety net for bettors. If a bet does not go as planned, the sportsbook returns a portion of the wagered amount to the user, mitigating potential losses.
These bonuses serve as magnets, drawing in bettors and elevating the excitement factor. The array of promotions, from welcome bonuses to cashback offers, ensures that enthusiasts are not only entertained but also presented with opportunities to make the most of their wagering experiences with different online operators. Be mindful that some online sportsbook operators might require users to enter a bonus code or a promo code in order to take advantage of these generous bonuses and sportsbook promos.
Online Banking at Sportsbooks in Illinois

Convenience and security are paramount when it comes to funding your online sportsbook account in Illinois. To cater to a diverse range of bettors, online sportsbooks offer a wide variety of commonly accepted payment methods. These methods facilitate seamless transactions, ensuring that you can place your bets without any hurdles. When engaging with your preferred sportsbook, you'll find a host of reliable and efficient funding options that align with your preferences.
Credit Cards and Debit Cards: Credit cards and debit cards remain among the most popular choices for funding your account with online operators. The simplicity of using these cards, along with the familiarity they offer, makes them a preferred method for many bettors.
E-Wallets: E-wallets like PayPal, Skrill and Neteller provide an extra layer of security and convenience. Link your e-wallet to your sportsbook account for swift transactions and hassle-free withdrawals.
Bank Transfers: Direct bank wire transfers offer a straightforward way to move funds between your bank account and your online sportsbook. This method is known for its reliability and is favored by those seeking a direct connection.
Prepaid Cards: Prepaid cards provide an added level of control over your betting budget. Load your prepaid card with the desired amount and use it to fund your sportsbook account without sharing your card details.
PayNearMe: For those who prefer cash transactions, PayNearMe allows you to make deposits at retail locations. Generate a barcode on your sportsbook's platform, take it to a participating store and make a cash deposit.
Cryptocurrency: Some online sports betting sites accept cryptocurrency as a form of payment. Bitcoin, Bitcoin Cash, Ethereum and other cryptocurrencies offer enhanced privacy and security for your transactions.
When engaging with online sports betting sites in Illinois, the wide variety of payment methods ensures that you can choose the option that best suits your preferences. Whether you opt for the simplicity of credit cards, the security of e-wallets or the control of prepaid cards, you'll find a method that aligns with your comfort level. This variety, combined with the assurance of seamless transactions, enhances the overall betting experience.
How To Place a Sports Bet in Illinois
Engaging in the thrilling world of sports betting in Illinois is a straightforward process that involves signing up with an online sportsbook and placing your wagers with ease. Whether you're a seasoned bettor or a newcomer looking to explore this exciting realm, the following guide outlines the steps to get you started on your betting journey with an online sportsbook operator:
Choose a Preferred Sportsbook: Begin by selecting an online sportsbook that aligns with your preferences. Consider factors such as available sports markets, odds and promotional offers.
Complete Online Registration: Once you've chosen your preferred sportsbook, navigate to their website or mobile app. Click on the "Sign Up" or "Register" button to initiate the registration process. Provide the required information, including your name, email address and password.
Verify Your Identity: Many sportsbooks require you to verify your identity by providing personal details and sometimes uploading identification documents. This step ensures a secure betting environment.
Explore Promotional Offers: Take advantage of any promotional offers available during the registration process. Welcome bonuses, deposit match offers and free bets can provide a boost to your initial betting bankroll.
Fund Your Account: After completing the registration and verification process, it's time to fund your account. Navigate to the cashier section of the sportsbook and choose from the available funding options, such as credit/debit cards, e-wallets or bank wire transfers.
Navigate the Betting Interface: Once your account is funded, explore the sportsbook's interface to find the sports and events you wish to bet on. Browse through the various sports markets and odds to make informed choices.
Select Your Bet: Click on the desired event to reveal the available betting options. Choose the type of bet you'd like to place, such as moneyline, point spread or totals. The odds associated with each bet type will be displayed.
Add Selections to Your Bet Slip: As you make your selections, they will be added to your bet slip. Review your choices to ensure accuracy and double-check the odds and potential payouts.
Determine Your Stake: Enter the amount you wish to wager (your stake) on your selected bets. The bet slip will display the potential payout based on your stake and the odds.
Place Your Bets: Once you're satisfied with your selections and stake, click the "Place Bet" or similar button on your bet slip. Confirm your bets and they will be processed.
Monitor Your Bets: After placing your bets, you can monitor their progress in the "My Bets" or similar section of your account. Keep track of your wagers and results in real time.
By following these steps, you can confidently navigate the world of sports betting in Illinois. Remember to gamble responsibly and stay informed about the sports and events you're wagering on to enhance your betting experience. Whether you're predicting game outcomes, player performances or other exciting aspects of sports, your journey in the world of sports betting is just a few clicks away.
More Sports Betting Resources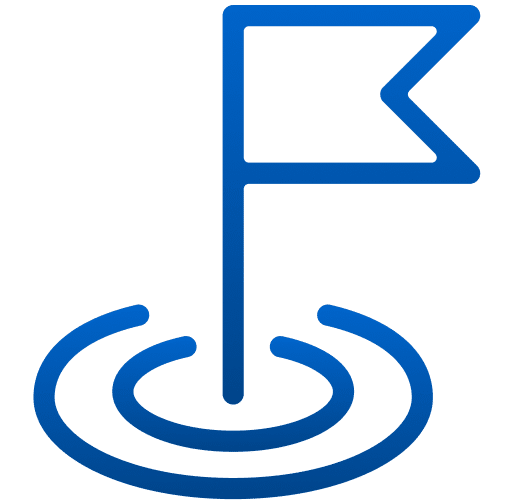 Welcome to our detailed guide to the best online sportsbooks in the United States.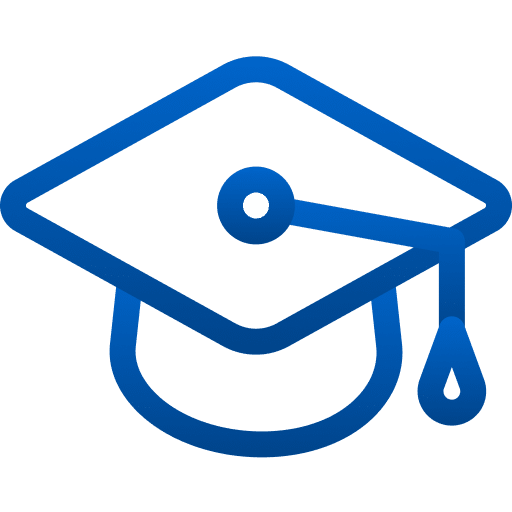 Sharpen your skills as a handicapper using our betting tutorials and resources.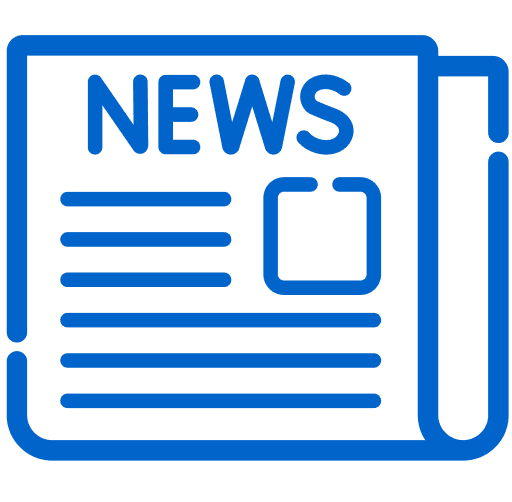 Stay updated with the latest news surrounding U.S. sports betting.
Popular Sports Teams With Illinois Sports Bettors

For sports fans in Illinois, the thrill of online betting extends beyond the game itself, with opportunities to wager on their favorite professional teams. Whether it's the heart-pounding action of football, the fast-paced excitement of basketball or the strategic plays of baseball and hockey, Illinois enthusiasts have an array of popular teams to consider when placing their bets.
Chicago Bears (NFL): The Chicago Bears stand as an iconic NFL team, capturing the passion of football fans across the state. With a storied history and a dedicated fan base, the Bears' performances on the field have a significant impact on the betting landscape.
Chicago Bulls (NBA): The Chicago Bulls are a professional sports team that have etched their name in basketball history, thanks to their dominant era led by Michael Jordan. As one of the most recognized NBA teams, the Bulls attract attention not only from sports fans but also from bettors seeking to predict their performances.
Chicago White Sox (MLB): The Chicago White Sox are a powerhouse in Major League Baseball, consistently competing at a high level. Bettors keen on baseball action can explore a variety of markets when placing wagers on the White Sox's games.
Chicago Cubs (MLB): The Chicago Cubs hold a special place in the hearts of baseball aficionados. With a loyal following of sports fans and historic moments, the Chicago Cubs offer ample opportunities for bettors to engage in the excitement of MLB action.
Chicago Blackhawks (NHL): The Chicago Blackhawks dominate the ice in the NHL, capturing multiple Stanley Cup championships. The team's success and dynamic gameplay make them a popular choice for NHL enthusiasts looking to place bets on hockey matches.
Chicago Fire FC (MLS): Soccer enthusiasts in Illinois can bet on Chicago Fire FC as they compete in Major League Soccer. With a fervent fan base and soccer's growing popularity, these matches offer a unique avenue for sports betting.
From the gridiron to the court, the rink to the pitch, these popular Illinois teams provide an array of opportunities for sports enthusiasts to engage in online betting. As you explore the options and place your wagers, remember that responsible gambling enhances the enjoyment of the game and adds an extra layer of excitement to each match.
What sports betting markets are not legalized in Illinois?
While Illinois has embraced sports betting as an exciting form of entertainment, there are certain betting markets that remain restricted within the state's legal framework. Understanding these limitations is essential for bettors to make informed decisions and stay compliant with Illinois' sports betting regulations. Here are the betting markets that are not legalized in the state:
College Teams and College Sports: Illinois law prohibits betting on collegiate teams and college sports events that take place within the state's borders. This restriction extends to both in-state and out-of-state college sports teams competing in Illinois.
Bets In-Person at Sports Arenas and Stadiums: Unlike some states, Illinois prohibits placing bets in-person at sports venues and sports facilities. While attending a live sporting event may be a thrilling experience, placing bets from within the venue is not an option under the current sports betting law.
Online Wagering on Illinois-Based College Teams: The law prevents bettors from placing online wagers on Illinois-based college teams, even if those teams are playing out-of-state opponents. This restriction on college sports betting seeks to minimize potential conflicts of interest.
Restrictions on Sports Betting Operators: The state has placed certain restrictions on sports betting operators and affiliations. This is to ensure that operators maintain a level of integrity and avoid undue influence on betting outcomes.
As you engage in sports betting activities in Illinois, it's crucial to be aware of these limitations to ensure compliance with the state's regulations. While these restrictions are in place, Illinois still offers a wide range of betting opportunities, including professional sports events and various betting markets. Always exercise responsible gambling practices and make well-informed choices within the legal boundaries set by the state.
Illinois Online Sports Betting — Conclusion
Throughout this guide, we've explored the legal framework that governs sports betting in the state, delved into the top-rated online sportsbooks, traced the historical evolution of sports betting in Illinois and even highlighted popular teams to bet on. Whether you're a seasoned bettor or a newcomer eager to explore the world of wagering, you've gained valuable insights into the opportunities that await.
Whether you're predicting the outcome of a football match, trying your luck in basketball or exploring other popular sports, the world of online wagering in Illinois is filled with excitement and possibilities. As you continue your journey in the realm of online sports betting, keep in mind that the key to success lies in informed decision-making, responsible gambling practices and a commitment to enhancing your enjoyment of the sports you love.
Illinois Sports Betting: Frequently Asked Questions