In our fast-paced digital age, online betting apps have transformed sports betting, offering convenience and immersion to fans.
This OddsTrader guide illuminates the world of these apps, offering insights into their features, benefits, and tips for optimizing their use.
Competitive Odds
Exciting Monthly Odds Boosts
Real-time Updates & Notifications
Responsive Customer Support
Dynamic Betting Variety
User-Friendly Interface
Daily Odds Boosts
Multilingual Support
Legal Sports Betting Apps Overview
In the following sections, we will provide a concise preview of the sports betting apps. These apps offer a range of features and services, catering to the preferences of diverse bettors. Whether you're interested in mobile options, a variety of betting markets, or customer service reputation, the following apps have emerged as major players in the online sports betting landscape.
Did you know?
Bet365 offers an extensive range of betting markets, making it a versatile choice for bettors of all preferences.
PR
SELECT SCORE
5.0
/5.0
Visit Caesars
CURRENT PROMOTION
New Users: Bet $50
Get $250 in Weekly Bets
Caesars Sportsbook
The Caesars Sportsbook app stands as a prime choice for those keen to dive into the exciting world of betting without any hassle. The app, which is easy to navigate, offers a straight path to the action, without the need to remember complicated passwords thanks to its Face ID login feature. It sports a clean layout which helps in quickly finding and placing bets on your favorite games, along with snagging awesome bonuses upon sign-up.
The standout feature is undoubtedly its bet slip setup – a transparent, rapid, and fuss-free system that facilitates swift betting experiences without any glitches. Moreover, it offers fantastic promotions and hefty rewards for regular users, providing more value for your investment. In essence, if you're on the lookout for a seamless betting experience with an app that is as dependable as it is user-friendly, the Caesars Sportsbook app should be on your shortlist.
Caesars's Top Rating Criteria
Simplicity and intuitiveness of the platform's design
Overall quality of the design and user experience
Assortment of player, team, and game-specific wagers
Offers available upon initial signup
PR
SELECT SCORE
5.0
/5.0
Visit Bet365
CURRENT PROMOTION
Bet $5
Get $150 in Bonus Bets
Bet365 Sportsbook
The bet365 mobile app stands out in the crowded betting app market for its easy use and smart features. Available for both Android and iOS users for free, it mirrors the desktop version, meaning you won't miss out on any features when using it on your phone. The added bonus? You can log in quickly and securely using your face or fingerprint ID on supported devices, getting you into the action faster.
Navigating the app is a breeze thanks to its simple and clean design. Despite offering a vast array of betting options, it avoids feeling overcrowded, providing a stress-free betting experience. With top promos and special offers front and center, and quick buttons for major sports, you can find and place your bets without any fuss. Even with a few features missing compared to the website, the bet365 app keeps you right in the heart of the action, offering a straightforward and enjoyable betting experience wherever you go.
Bet365's Top Rating Criteria
Simplicity and intuitiveness of the platform's design
Overall quality of the design and user experience
Assortment of player, team, and game-specific wagers
Offers available upon initial signup
PR
SELECT SCORE
5.0
/5.0
Visit BetRivers
CURRENT PROMOTION
Second Chance Bet
Up to A $250 Bonus Bet
BetRivers Sportsbook
The BetRivers sportsbook app, available for both Android and iOS users, offers a straightforward way to place bets on various sports events. Users appreciate the horizontal menu at the top of the screen that highlights popular sports and streamable games, making it relatively simple to find what you're looking for. However, it seems there is room for improvement in terms of organization, especially when it comes to sorting through the numerous betting options available.
Despite some reported glitches and occasional freezing, the majority find the app to be quite responsive and easy to navigate. It has the bonus of live streaming for the games you've placed bets on, providing an engaging way to follow along with the action. The betslip feature at the bottom of the screen allows users to smoothly switch between different betting modes, adding to the convenience. It's clear that while there might be minor issues to iron out, the BetRivers app offers a solid mobile betting experience with a lot to enjoy.
BetRivers's Top Rating Criteria
Parity of features compared to the desktop version
User ratings on the Google Play Store
User ratings on the Apple App Store
Features unique to the mobile app
The BetMGM sportsbook app is swiftly becoming the go-to hub for mobile betting enthusiasts. With solid ratings on both the Apple App Store and Google Play, it's evident that the app resonates well with a broad spectrum of users. Notably, a substantial update rolled out in late 2022, enhancing the usability by a significant margin. Now, navigating through the app and placing bets is practically a breeze, thanks to the well-placed features and user-friendly interface.
What sets this app apart is its commitment to streamlining the betting experience. It prominently showcases popular bets, facilitating a quick and informed decision-making process for users. Although there might be slight delays in loading times occasionally, this minor hiccup doesn't overshadow the seamless integration of various gaming and betting options available on the platform. Additionally, the app not only enables users to engage in live streams but also empowers them to manage their accounts efficiently, thereby promising a comprehensive and convenient betting experience right at their fingertips.
BetMGM's Top Rating Criteria
How the sportsbook's odds stack up against competitors
Total number of different sports you can bet on
Variety in bet types like spread, moneyline, and totals
Maximum and minimum bet stakes allowed
DraftKings leads the pack when it comes to offering a stellar betting experience through their app. Not only does it have a plethora of betting options, but it's also designed to be super user-friendly. Even if you're new to the betting world, you won't have a hard time finding your way around. You can quickly move between different sports and betting types, making the whole process smooth and enjoyable. Moreover, it offers a rich selection of prop betting options, which can be a thrilling addition to the traditional betting formats.
What sets DraftKings apart is its commitment to providing a flawless service, especially during peak hours where other apps might stumble. The app maintains a high rating on the app store, which is a clear indicator of its popularity and user satisfaction. If you're into live betting, the app promises a nearly perfect experience, offering more player props than any other platform in the industry. Clearly, if you're looking for an app with a strong infrastructure that handles demand efficiently, and offers a fun and reliable betting experience, DraftKings should be your go-to choice.
DraftKings's Top Rating Criteria
Offers available upon initial signup
Frequency and variety of regular promotions
Existence of a rewards program for frequent bettors
Availability of bonuses for referring new users
The FanDuel app stands out as a leader in the market, offering a seamless experience for both Android and iOS users. Installation is straightforward, and navigating through the app is a breeze, with quick access to a variety of sports and betting markets. The graphics are sharp, making it just as engaging on a small screen as it is on a desktop. Its top-rated features include live betting options where bets on ongoing matches can be placed, and live streaming that allows users to watch the games directly within the app.
Since its launch in 2018, the FanDuel sportsbook has grown to be a well-recognized name in the US sports betting industry. The app is not only user-friendly but also offers unique promotions and bonuses that vary from state to state. One of the standout features is the daily fantasy section, a sector where FanDuel has established itself as a leading brand with a significant payout history. Moreover, the app demonstrates a strong commitment to responsible gaming by providing various tools and supports to help manage healthy play habits.
FanDuel's Top Rating Criteria
How the sportsbook's odds stack up against competitors
Maximum and minimum bet stakes allowed
Availability of bets with lower bookmaker margins
How quickly new odds are made available
The PointsBet app, available on both Android and iOS platforms, sets a high standard in the mobile sports betting market in the US. The layout is sleek and responsive, offering a smooth navigation experience that stands out distinctly. From the home screen, users can effortlessly switch between various sports and betting options. A testament to its international experience, the team behind PointsBet has developed a refined and intuitive mobile sportsbook, presenting a substantial range of betting markets which often surpass competitors in terms of variety and options.
Despite having a vast array of wager options, the app maintains a user-friendly interface, displaying only the most popular upcoming games on the front page to avoid clutter. Furthermore, it offers unique features such as real-time game trackers and live streaming for selected events, allowing users to stay updated with the latest action. Even with a minor setback of requiring manual login every 10 minutes, the PointsBet app has managed to secure high ratings and praise from its substantial user base, establishing itself as a popular choice among sports betting enthusiasts.
PointsBet's Top Rating Criteria
Parity of features compared to the desktop version
User ratings on the Google Play Store
User ratings on the Apple App Store
Features unique to the mobile app
Advantages and Standout Features of Mobile Betting Apps
In the rapidly evolving landscape of sports betting, the emergence of mobile sportsbooks has introduced a new level of convenience and flexibility for sports bettors. When compared to traditional online betting sites and in-person sportsbooks, standalone mobile betting apps offer several distinct advantages that cater to the preferences of today's enthusiasts. Below, we explore the compelling reasons why mobile sportsbooks have gained significant traction among both experienced and novice bettors.
Convenience at Your Fingertips: Perhaps the most evident advantage of using a mobile betting app is the unparalleled convenience it brings to sports bettors. Unlike online betting sites that require accessing a browser and in-person wagering at retail sportsbooks or tribal casinos, mobile apps offer instant access to betting markets, odds, and thousands of events. With mobile options, you can place bets anytime, anywhere, eliminating the need to be tied to a computer or physical location.
A Plethora of Choices: Mobile sportsbooks provide access to a multitude of betting options, rivaling the choices available on online betting sites and even surpassing those of retail sports betting establishments. Whether you're interested in traditional sports, niche events, or the latest eSports tournaments, mobile apps present a vast array of options that cater to various interests and preferences.
Seamless User Experience: Mobile apps are designed with user experience in mind. With intuitive interfaces, user-friendly navigation, and quick-loading features, mobile sportsbooks ensure that the betting process is smooth and hassle-free. This streamlined experience enhances engagement, allowing bettors to focus on making informed decisions without the distractions often associated with online sites or in-person betting venues.
Access to Legal Markets: Mobile sportsbooks operate within the legal framework of specific states, ensuring compliance with sports betting regulations. This legality and transparency offer bettors peace of mind, knowing that their wagers are protected and secure. In contrast, using unregulated online betting sites or engaging in in-person wagering at questionable establishments can carry inherent risks.
Real-Time Updates: Mobile sportsbooks provide real-time updates on odds, scores, and event developments. This feature is particularly advantageous when compared to retail sportsbooks or in-person wagering, where accessing immediate updates can be challenging. The ability to track matches and adjust bets based on live information adds an element of excitement and strategy to the betting experience.
Tailored Promotions: Mobile sportsbooks often offer tailored promotions and bonuses to their users, encouraging engagement and rewarding loyalty. These incentives can include deposit matches, odds boosts, and bonus codes that enhance the potential payout of bets. Such promotions may be exclusive to the mobile platform, providing an additional benefit to using these apps.
Mobile betting apps offer a range of advantages that set them apart from traditional online betting sites and in-person sportsbooks. The convenience, extensive choices, seamless user experience, legal compliance, real-time updates, and tailored promotions collectively make mobile sportsbooks an attractive choice for modern sports bettors. As the betting landscape continues to evolve, mobile options stand as a testament to the industry's commitment to enhancing accessibility and engagement for users.
Downloading Mobile Sports Betting Apps
In this section, we will provide an overview of the process for downloading and installing mobile sports betting apps on both iOS and Android devices. Mobile users seeking the convenience of on-the-go wagering can follow these steps to access a variety of betting options right from their mobile devices.
iOS Devices
For iOS users, accessing sports betting apps is a straightforward process:
Visit the App Store: Open the App Store on your iOS device. This is the platform where you can find and download a wide range of apps, including mobile sports betting apps.
Search for the App: Use the search feature within the App Store to find the specific sports betting app you're interested in. Enter the app's name or related keywords to narrow down the search.
Install the App: Once you've located the app, tap on its icon to view its details. From there, click the "Install" or "Get" button. The app will be downloaded and installed on your device.
Sign Up: Once the app is installed, open it and follow the on-screen prompts to sign up for an account. This typically involves providing your personal details, creating a username and password, and agreeing to the terms and conditions.
Betting Selection: After signing up, you'll gain access to the app's betting selection. Browse the available sports, events, and betting markets, and place your wagers conveniently from your iOS device.
And you're all set to start betting using your iOS-powered mobile device.
Android Devices
For Android users, the process of downloading and installing sports betting apps is as follows:
Access the Google Play Store: Open the Google Play Store on your Android device. This is the platform where you can find and download a wide variety of apps, including mobile sports betting apps.
Search for the App: Use the search bar within the Google Play Store to find the specific sports betting app you're looking for. Enter relevant keywords or the app's name to locate it.
Install the App: Once you've located the app, tap on it to view its details. Click the "Install" button to begin the download and installation process. The app will be added to your device.
Sign Up: After the app is installed, launch it and follow the prompts to sign up for a new account. This typically involves providing personal information, creating login credentials, and agreeing to the app's terms of use.
Betting Selection: Upon signing up, you'll gain access to the app's array of betting options. Explore the various sports, events, and markets available, and place your bets directly from your Android device.
By following these steps, mobile users can easily download, install, and sign up for sports betting apps on both their Android devices.
More Sports Betting Resources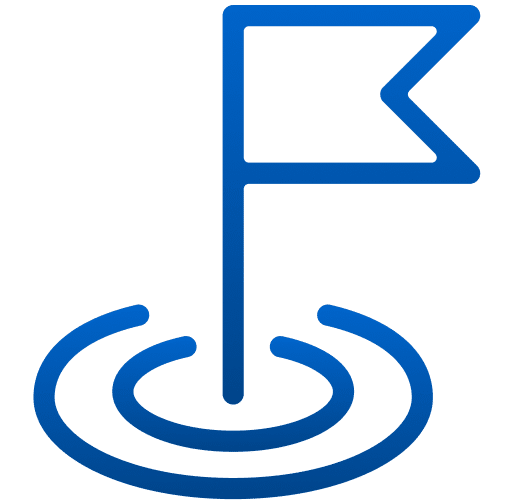 Welcome to our detailed guide to the best online sportsbooks in the United States.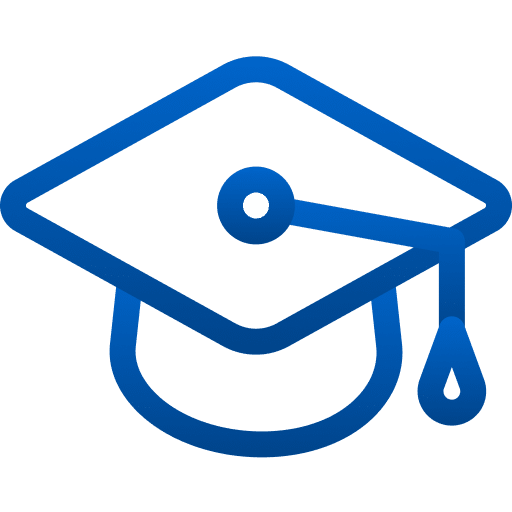 Sharpen your skills as a handicapper using our betting tutorials and resources.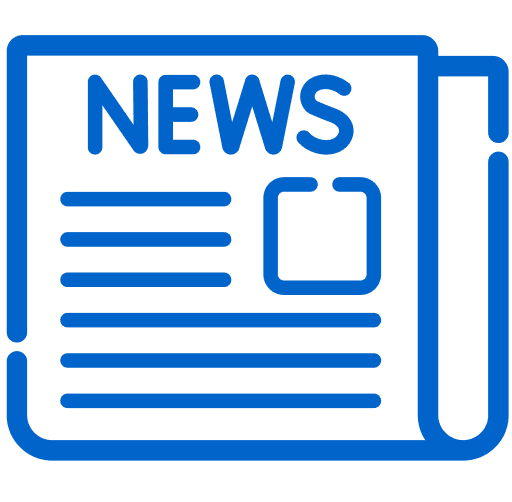 Stay updated with the latest news surrounding U.S. sports betting.
The Top Free Mobile Sportsbook Apps — Conclusion
The emergence of mobile sportsbook apps marks a pivotal moment in the world of sports betting. With their user-friendly interfaces, diverse betting options, legal compliance, and unmatched convenience, these apps have redefined the betting experience for enthusiasts worldwide.
As technology continues to advance and the industry evolves, mobile sportsbook apps are poised to remain a major player in the dynamic and ever-growing landscape of online betting. Whether you're a seasoned bettor or new to the scene, these apps offer a gateway to a world of excitement, strategy, and entertainment.
Top Mobile Betting Apps: Frequently Asked Questions