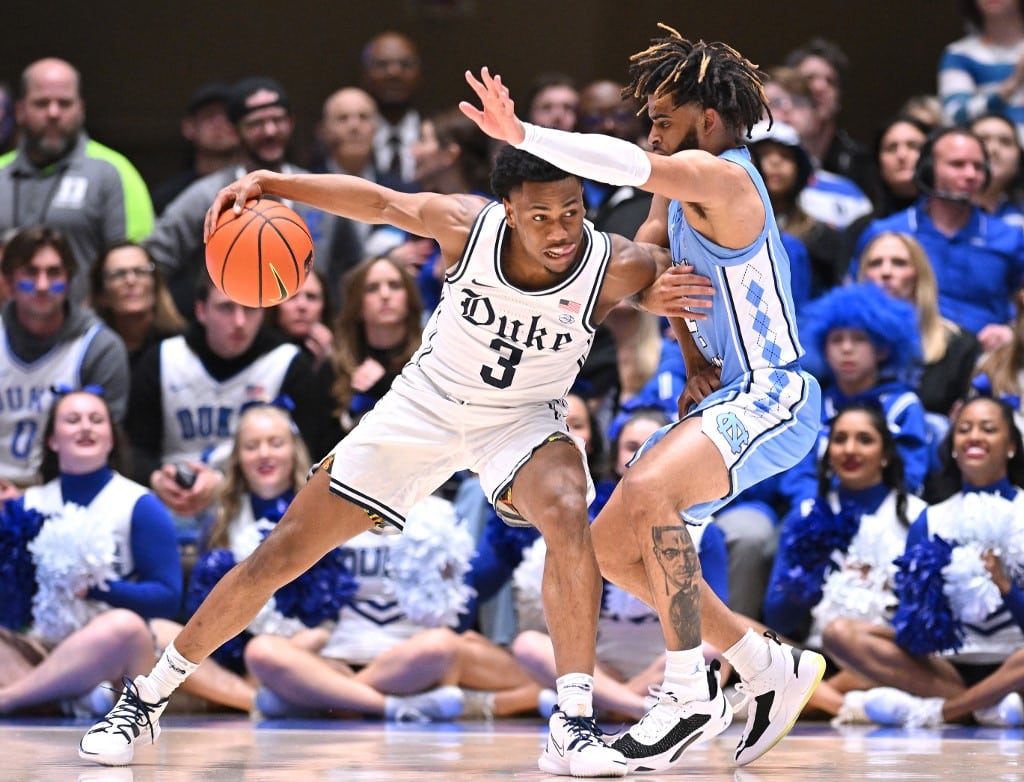 At OddsTrader, we have access to a useful betting tool that can help us profit from our sports betting endeavors. The OddsTrader BetStation app gives us a projection of the score that a given game will finish with. Oftentimes, these projections will differ from the actual odds.
For example, let's say that Team A is favored by Top Sportsbooks to beat Team B by five points. But our computer might have Team A winning by 15 points to Team B. In that case, there would seem to be value in Team A, and Team A might be worth betting on.
I say "might" because our computers are not always precise. Because their projections do not always perfectly match or even approximate the actual game results, we have to know how to use them right, in order to profit from them.
Humans still play a necessary role in determining whether to bet on a given game, because we should still evaluate the merit of these computer projections by handicapping as we normally do. Computers, therefore, send us in certain directions with their projections, and we determine whether we agree with their projections.
Without further ado, let's examine two games, Duke vs. Miami and Texas vs. Kansas, and see how our computer projections might help us be fully confident in our NBA picks for both of these high-profile games.
---
Monday, February 6, 2023 – 07:00 PM EST at Watsco Center
---
Our computers indicate that Miami will beat Duke 75-73. These projections suggest that we should bet on Duke and the "over." Does handicapping the game make either option appear reasonable enough to make us want to place a wager on the game?
Let's Bet the Side
The high projected point total for Miami makes sense for the success on offense that the Hurricanes have had in ACC play. But Hurricane scorers have not succeeded against every team. Just over two weeks ago, they actually faced Duke and lost to them by two. In that game, they mustered 66 points. The thing about that game is that they only scored 66 points despite the fact that they happened to have an unusually strong performance from behind the arc. Specifically, they converted 10 of their 21 three-point attempts.
For starters, tonight, will they fall back to Earth in terms of three-point shooting, as Duke is one of the best teams in the nation and in the ACC at limiting opposing three-point percentage. Miami's offense is generally—as in usually but not always—successful, though, because it can score in lots of other ways. In particular, the Hurricanes have a lot of guys who rely on their efficiency in front of the basket.
The problem with relying on scoring in front of the basket against Duke is that the Blue Devils have a freshman rim protector in Dereck Lively who is continuing to grow and improve. The youngster accumulated an amazing eight blocks in his team's last win over North Carolina. With his length and athletic toolkit, he makes it difficult for opposing offenses to score at the basket. Overall, I find that Miami will have a difficult time reaching its projected total because Duke matches up well against it.
On offense, point guard Jeremy Roach, who got hot at the right time of year, in March last year, is finding his groove. The Miami game was Roach's first game back from a three-game absence. He is much better now that he has shaken off his rust. Coming off two 20+-point scoring efforts, he combines efficient three-point shooting with a dribble drive prowess that he'll maximize with his ball-handling and athleticism and with his use of ball screens. Duke will thus not have to rely too heavily on center Kyle Filipowski.
In sum, for your best bets, count on the Blue Devils to win tonight's game because on both sides of the ball they are better than they were in the first Miami game and because they match up well against the Hurricanes. You should thus take the Blue Devils to win straight-up at +136 NCAAB odds. Since they are the underdog, you might as well also bet on Duke to cover the spread.
NCAAB Pick: Blue Devils +3.5 (-110) at Caesars
NCAAB Pick: Blue Devils ML (+136) at FanDuel
---
Monday, February 6, 2023 – 09:00 PM EST at Allen Fieldhouse
---
Our computers project Kansas to beat Texas 78-75. If they were correct, then Texas would cover the spread—albeit barely—and the "over" would hit. Should we play the Longhorns or the "over," or should we pass on the game entirely?
Perimeter Defense
The high projected total reflects Texas' longstanding problems with perimeter defense. I also think that the Longhorns are being disrespected given these problems. But Texas' perimeter defense has visibly improved. As a result, the Longhorns are coming off wins against Baylor and K-State teams that are normally dangerous from deep but were inefficient from deep in their game against Texas.
Impressively, Texas achieved its win over K-State on the road. The Longhorns' improved perimeter defense entails that our computers are slightly off: the "over" will actually be dicey and the Longhorns will cover the spread more easily than the computers project.
NCAAB Pick: Longhorns +4.5 (-110) at FanDuel
---