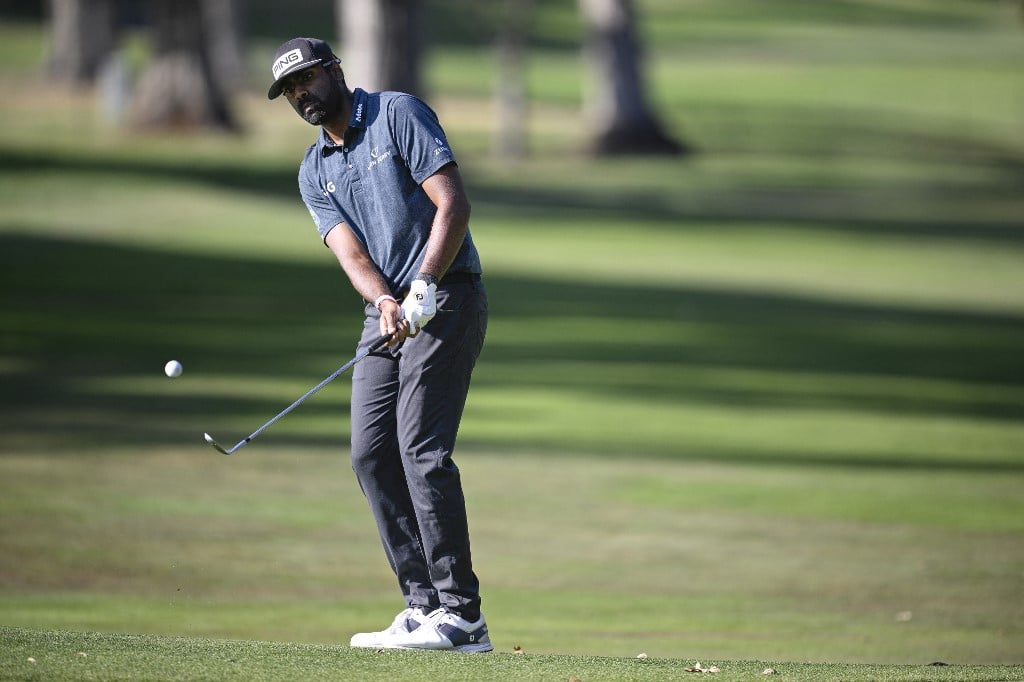 Picks Summary
---
2023 Zozo Championship
October 19 – October 22, 2023 at Accordia Golf Narashino Country Club
---
What Do We Know About Narashino Country Club?
For the Zozo Championship, the Accordia Golf Narashino Country Club is a composite mix of holes from the 36 on-site. Historically, two holes share a green, like the iconic St. Andrews.
A par 70 at 7041 yards is comprised of five par 3s and three par 5s and, interestingly, the par 4s have either been on the short or long side with nothing in the medium range of yardage around 430-480.
Long and straight off the tee is a prerequisite, especially if conditions are wet which is often the case this time of the year as it is their rainy season. This week there are strong winds for the professionals to combat, with rain forecast for at least Friday and Saturday.
Do Only Major Champions Win at Narashino Country Club?
The role of honor at the Narashino Country Club is a very impressive one. The three winners, Tiger Woods, Hideki Matsuyama, and last year's champion Keegan Bradley have all won major championships.
As mentioned earlier when discussing Sahith Theegala's chances, this year's event is not as strong. There are only four previous major champions in the field, Adam Scott, Collin Morikawa, Hideki Matsuyama, and Keegan Bradley.
While respecting their chances, those four players have barely played in the last two months, so they will lack their usual level of sharpness. What it does tell us is that elite players proven in majors or the bigger events, are well suited to this week's course demands!
---
Will Sahith Theegala Win Back-To-Back?
Yes, there are strong reasons to believe that Sahith Theegala can win back-to-back on the PGA Tour this week at the Zoso Championship. Here at OddsTrader, a month ago, followers and readers of my blog would have backed Sahith Theegala when he won the Fortinet Championship at (+1800).
The twenty-five-year-old Californian is a player well known for playing well when returning to the golf course, fresh off a break. Before that win, Theegala had a month between starts which brings credence to follow up again this week in the Zoso Championship.
An impressive 5th-on-course debut last year at Narashino Country Club is a further recommendation for Theegala's chances this week. That event was arguably better quality and a deeper field last year.
Given that context, I was pleasantly surprised to see Sahith Theegala's opening number of (+2200) with Bet365, one of the top online sportsbooks, so take that market combined with a top-10 finish at this week's Zozo Championship.
Golf Pick: Sahith Theegala to Win Outright (+2200) at Bet365
Golf Pick: Sahith Theegala to Finish Top 10 (+200) at Bet365
---
Can Ryo Hisatsune Bridge the Gap?
With a fair accompaniment of home golfers this week, it begs the question will any of the Japanese players apart from Hideki Matsuyama be able to bridge the gap between their tour and winning on the PGA Tour?
From that perspective, I believe there are several promising Japanese youngsters close to breaking through and Ryo Hisatsune comes under serious scrutiny after his impressive recent win at the Open De France a month ago.
That was his first DP World Tour title after an impressive season in Europe and the manner he achieved it, was very eye-catching. That event in Paris saw Tom Kim as the impressive 36-hole leader so we know how high the standard was given Kim won on his next start at last week's Shriners Open on the PGA Tour.
Hisatsune's Ascendance
Hisatsune took a break after his breakthrough win but was back in action last week with a low-key effort at the Japan Open Golf Championship. The upside of being down the field is that perhaps the twenty-one-year-old shook the rust off his game perfectly in time for this week's Zoso Championship.
Ryo Hisatsune played impressively in last year's Zoso Championship finishing 12th, so this year he is a much more accomplished player and good time to chance him winning in the big league.
For bets, I like a modest stake on the outright win at Unibet (+1000) with a healthier bet on a top 20 finish at Bet365.
Golf Pick: Ryo Hisatsune to Win Outright (+10000) at Unibet
Golf Pick: Ryo Hisatsune to Finish Top 20 (+250) at Bet365
The line and/or odds referenced in this article might have changed since the content was published. For the latest information on line movements, visit OddsTrader's free betting odds tool.