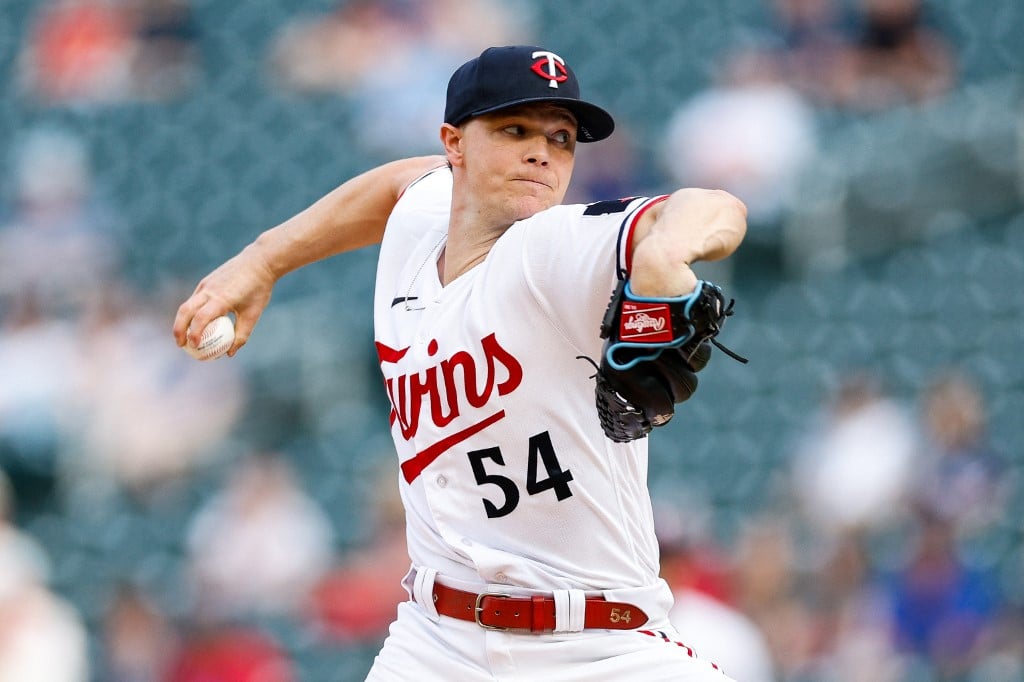 MLB Prop Pick: Sonny Gray Under 4.5 Hits Allowed (+105) at BetMGM
---
Picks Summary
Ryne Nelson Under 2.5 Earned Runs Allowed (-118)
Sonny Gray Under 4.5 Hits Allowed (+105)
Griffin Canning Under 5.5 Hits Allowed (-120)
Top Sportsbooks have released their MLB odds for today's baseball action. With my favorite player props in mind, three games interest me: Rockies vs. Diamondbacks, Twins vs. Astros, and Angels vs. White Sox.
For your best bets, I will recommend investing in strong performances from the following starting pitchers: Ryne Nelson for the Diamondbacks, Sonny Gray for the Twins, and Griffin Canning for the Angels.
---
Monday, May 29, 2023 – 04:10 PM EDT at Chase Field
---
Arizona's Ryne Nelson
Ryne Nelson starts for the Diamondbacks today. Oddsmakers have set the Over/Under on the number of earned runs he'll allow today at 2.5. In his most recent starts, he has easily stayed under this number: after allowing zero runs in his second-to-last start in Oakland, he allowed one earned run in his last start in Philadelphia.
Nelson is allowing so little scoring because he does a good job of preventing batters from making good contact with his pitches. While he has a serviceable fastball, which is the pitch he throws most often, his success emanates from the variety of other pitches that he can count on if runners reach base.
Specifically, he often mixes in a cutter, slider, and changeup, all of which yield low batting averages. These pitches are effective because, as heat maps show, he often locates them along the borders of the strike zone where it is generally more difficult for batters to make good contact.
While his cutter and slider have a good amount of spin, which makes it rather difficult for batters to track their movement, his big whiff pitch is his changeup. This pitch creates an unusually strong change of pace relative to his fastball.
Most pitchers' changeup is around eight mph slower than their fastball, but Nelson's is 12 mph slower. This change of pace helps keep hitters off-balance.
How Colorado Matches Up
Colorado is in a terrible spot because it is starting a road trip. It is hard to transition from hitting in Colorado's mega hitters-friendly ballpark to a different ballpark.
Indeed, Colorado has scored three runs or fewer in three of its four road trip openers, with the one exception coming in a road trip opener that followed an unusually short homestand.
For your MLB picks, expect an in-form Nelson to perpetuate Colorado's road trip misery.
MLB Prop Pick: Ryne Nelson Under 2.5 Earned Runs Allowed (-118) at BetMGM
---
Monday, May 29, 2023 – 04:10 PM EDT at Minute Maid Park
---
Minnesota's Sonny Gray
Sonny Gray starts for the Twins today. Gray's 1.82 ERA is no fluke: he is enjoying the best season of his career, evocative in the extent of its success, especially of his earlier days in Oakland. Incredibly, Gray has allowed zero home runs all season, although he is not extensively a ground ball-inducing pitcher.
He does a good job of preventing batters from achieving hard contact against his pitches. One effective tactic that he employs is to mix up his pitches. Of the six pitches that he throws, he does not throw a single one more than 23.4% of the time.
This level of variety makes him unpredictable for batters – they can't possibly know what's coming Moreover, he can adjust his arsenal by featuring certain pitches against lineups who tend to struggle more against some pitches than others.
In other words, he is flexible, and his flexibility allows him to match up with different lineups, which enables him to succeed consistently. Besides being unpredictable, Gray locates his pitches well. Heat maps show that he often features his pitches along the borders of the strike zone where batters tend to struggle more to make good contact.
Also, he does a great job of putting spin on his pitches. His fastball, for example, ranks in the 95th percentile in spin rate. Putting a spin on a pitch makes it harder for batters to track its location.
The Pick
Oddsmakers have Gray's total of hits allowed listed at Over/Under 4.5. In his 10 starts, four teams accumulated at least five hits against him. Three of them rank top-10 in slugging against his favorite pitches from righties.
We can expect the "Under" to hit today because how lineups match up against Gray is clearly indicative of how many hits they'll accumulate against him and because Houston ranks 23rd in slugging against his favorite pitches from righties.
MLB Prop Pick: Sonny Gray Under 4.5 Hits Allowed (+105) at BetMGM
---
Monday, May 29, 2023 – 08:10 PM EDT at Guaranteed Rate Field
---
Angels' Griffin Canning
Griffin Canning starts for the Angels tonight. Canning's 4.95 ERA gives a false impression of the value that bettors can find in investing in him. He allows so many runs because a relatively disproportionate amount of the hits that he allows are home runs.
Because he has a tendency to surrender home runs, I am more interested in wagering that he allows few hits than in wagering that he allows few home runs.
Canning does do a lot well. He features a fastball that he distributes evenly along different parts of the strike zone. His slider has a tremendous amount of movement and spins relative to sliders that other pitchers throw. Moreover, his changeup is unusually hard.
More so than his changeup, his curveball plays well off his fastball, especially as he likes to elevate the latter and then alter the hitter's eye level by placing the former low in the strike zone. Canning's curveball also creates an intense change of pace relative to his fastball by averaging about 12 fewer mph.
The Pick
I like Canning to allow fewer than six hits against this White Sox lineup. Chicago matches up poorly with Canning, ranking 24th in slugging .376 against his pitches. The only two teams that accrued Over five hits off Canning slug over .20 higher against his pitches than the White Sox do.
MLB Prop Pick: Griffin Canning Under 5.5 Hits Allowed (-120) at BetMGM
---