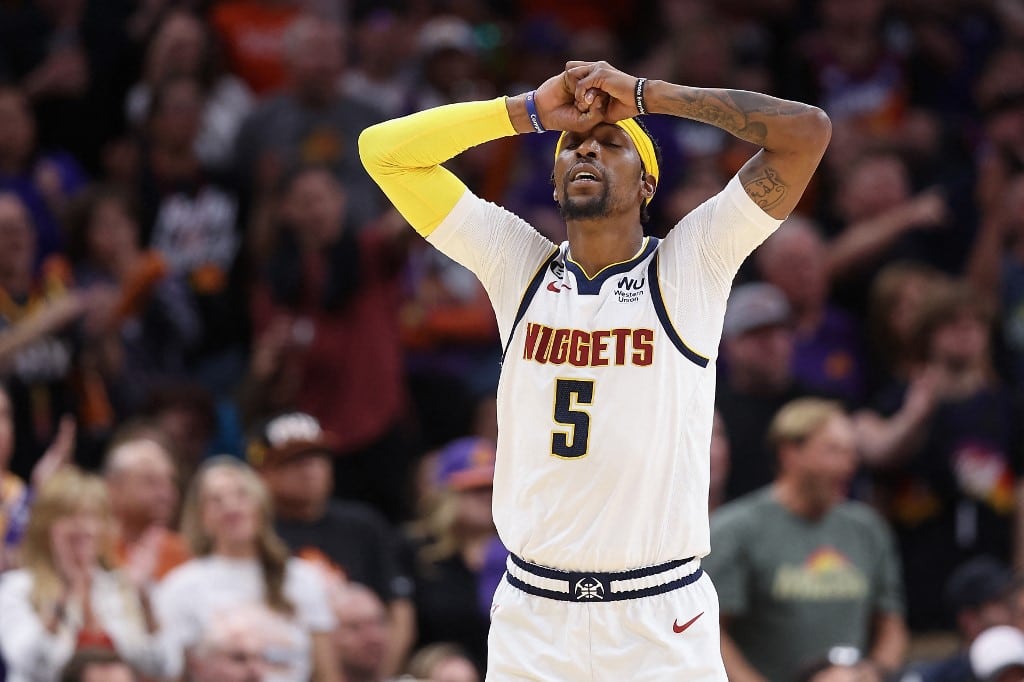 Top Picks for Wednesday
---
The Miami Heat and Denver Nuggets continue the NBA Finals. Denver won Game 1 in a convincing victory, 104-93. The Heat bounced back with a 111-108 win on Sunday in Game 2.
Who will win this pivotal Game 3? Let's find the best player props for Wednesday's game.
---
Wednesday, June 07, 2023 – 08:30 PM EDT at Kaseya Center
---
---
Jimmy Butler (Miami Heat)
How can you not like attacking Jimmy Butler props in this spot? After a disappointing performance in Game 1, Miami responded strong and got the win in Game 2. Yet that will not matter if they are not able to protect their home court and win here tonight in Game 3.
Butler and the Heat know this, so we can expect a big performance from "Jimmy Buckets" tonight.
The Pick
Jimmy Butler is averaging 27.3 points per game this postseason. He is shooting 47.5% from the field and 81.3% from the free throw line. The free throw percentage is important because he has a team-leading 160 free throw attempts this postseason.
Butler has not gone over his point prop so far in this series. His point outputs have been fairly muted, scoring 13 in Game 1 and 21 in Game 2. In Game 2, however, he did put forth 19 field goal attempts, yet he only shot 36.8% from the field. We can expect Butler to shoot better tonight.
Coming off the two bad performances, we are getting a depressing price at the NBA odds boards, which is a great time to take advantage. Jimmy Butler will show how much home court means to the Heat when he goes over his point prop in Game 3.
---
NBA Prop Pick: Jimmy Butler Over 25.5 Points (-108) at Caesars Sportsbook
---
Kentavious Caldwell-Pope (Denver Nuggets)
Miami made an adjustment in Game 2 and did not allow double teams to open up open looks for the teammates of Nikola Jokic. They opted to play him in single coverage, limiting the number of open looks his teammates got. Kentavious Caldwell-Pope's statistical output was one of the victims of this strategic change.
The Pick
Kentavious Caldwell-Pope is averaging 11.1 points per game this postseason. However, in this NBA Finals, he is only averaging 6.5 points per game and only is shooting an average of six field goal attempts per game.
Caldwell-Pope had a good matchup against his former team, the Los Angeles Lakers, in the Western Conference Finals, yet the Miami Heat stay home on their three-point shooters. Caldwell-Pope has not been able to get the same amount of open looks from three from the corner that he did in the Western Conference Finals. This has been quite evident when looking at his point output.
The Miami Heat will continue to run opponents off the three-point line and not allow open shots from Jokic's talented teammates. This will be evident when Kentavious Caldwell-Pope goes under his point prop.
---
NBA Prop Pick: Kentavious Caldwell-Pope Under 9.5 Points (-117) at BetRivers
---
Gabe Vincent (Miami Heat)
Gabe Vincent has been the third-leading scorer for the Heat this postseason. Vincent is averaging 13.9 points per game in 31.6 minutes of play. He is shooting 42.9% from the field and an impressive 41.3% from three during the postseason. Vincent has been a crucial piece to the Miami Heat's strong run of upsets this postseason.
The Pick
Gabe Vincent has gone over tonight's point total in five of his last six games. Vincent's sharpshooting ability has been key, and he is averaging 21 points per game in the NBA Finals.
Against the Denver Nuggets, he is averaging 13 field goal attempts per game, and averaging 8 3-point field goal attempts per game. Vincent definitely gets the usage and he is taking advantage of it. Vincent will be another one of the unheralded Heat role players that will go over his point prop in Game 3.
---
NBA Prop Pick: Gabe Vincent Over 13.5 Points (-115) at Bet365
---