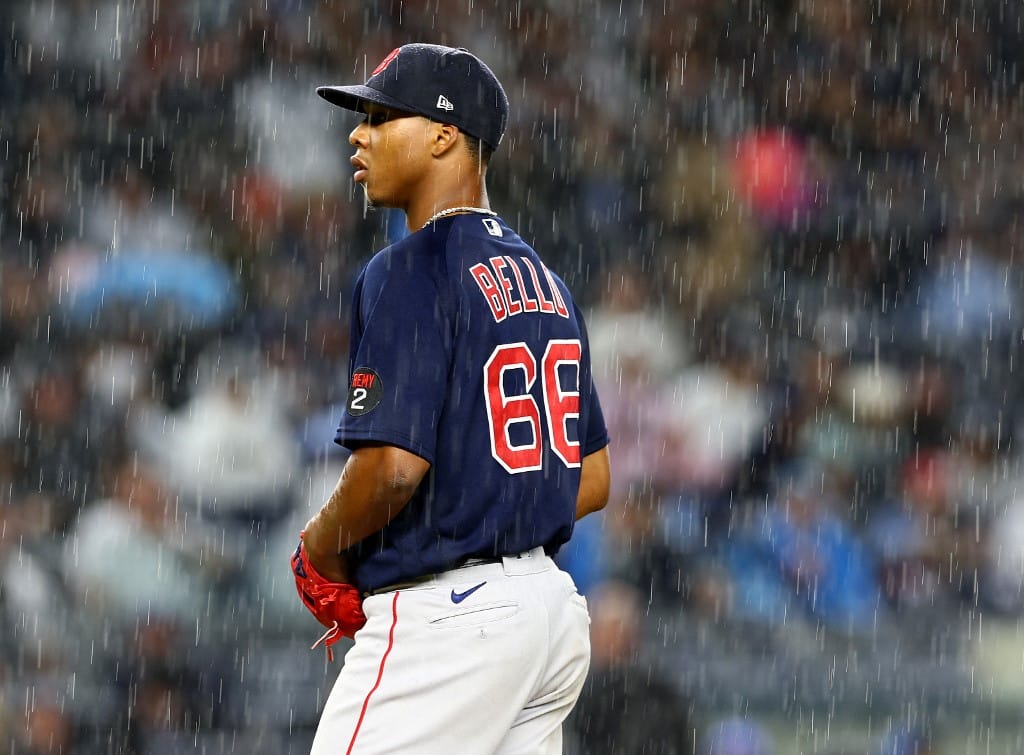 Maybe this hasn't been as crazy a season as advertised. There's been plenty of chaos in Major League Baseball this year, but as we go to press, most of the teams that were expected to succeed are doing just that – at least in the National League, where Atlanta is slightly ahead of the Los Angeles Dodgers in the overall standings.
The American League has been more of a puzzle, to be sure. But that uncertainty is where we find our betting value; the computers at OddsTrader have singled out one game in particular as the top baseball pick for Tuesday's slate, and as you can see below, that pick holds up very well under scrutiny.
---
Tuesday, May 23, 2023 – 09:38 PM EDT at Angel Stadium
---
---
It's too late to call it a mirage: The Red Sox were supposed to finish last in the AL East this year, given their win total of 77.5 on the preseason MLB odds board, but here they are in fourth place at 26-21, earning 8.59 units in moneyline profit had you bet one unit on each of Boston's games thus far.
And then you have the Angels (25-23, minus-1.66 units). They have squandered the MVP talents of both Shohei Ohtani and Mike Trout for so long now, it's become expected of them. Indeed, the Halos had the third-best win total in the AL West at 81.5 heading into the regular season, and they're third in the division standings at press time.
Fortunately for Boston, it won't be Ohtani pitching this Tuesday – it'll be No. 5 starter Griffin Canning (4.71 xFIP), who's down 0.24 units this year on a team record of 3-3. Current Red Sox hitters have a combined .591 lifetime OPS off Canning, but in a small sample of just 22 at-bats. He'll be followed by the No. 16-ranked bullpen on the WAR charts at FanGraphs.
Boston's Pitching
The Sox respond with Brayan Bello (3.76 xFIP), the third-ranked prospect in their system. Bello has already led Boston to a 5-1 record and 5.68 units in profit, although his only loss was in his season debut against the Angels, giving up five runs in 2.2 innings as L.A. (-127 away) prevailed 5-4 in a game that Ohtani started on April 17.
We'll take the other side now that it's Canning. The computers at OddsTrader project Boston to win Tuesday's game 5.4 runs to 5.1, leaving just enough room for the standard single-unit wager on the Red Sox.
MLB Pick: Red Sox (-110) at WynnBet
---
Tuesday, May 23, 2023 – 06:35 PM EDT at PNC Park
---
---
This is a close one. The OT computers like Texas (Over 29-16-2) in this matchup, six runs to 3.7 over the Pirates (Under 23-22-2). Those six runs are almost certainly too many given that Rich Hill (4.34 xFIP) is about to start for Pittsburgh, having held current Rangers to a .630 lifetime OPS.
Even if we downsize that projection, a slight lean towards the recommended Over 8 is still prudent. Texas does have the No. 2-ranked batting order in the majors according to FanGraphs WAR, and Nathan Eovaldi (3.16 xFIP) has a personal 6-3 Over record despite six straight quality starts for the Rangers.
It's supposed to be a hot and sunny Tuesday in Pittsburgh as well, with temperatures in the high 70s, albeit with 10-mph winds coming in from right field. That heat might be the difference-maker for our MLB picks.
MLB Pick: Over 8 (-114) at BetRivers
---
Tuesday, May 23, 2023 – 07:40 PM EDT at Target Field
---
---
It'll be an even hotter Tuesday in Minneapolis with temperatures reaching the low 80s, and this time, there are light winds blowing towards left field in the forecast. We need all the help we can get with San Francisco (24-21-2 Under) coming to town to face the Twins (25-20-3 Under).
We'll need even more help than that. Sonny Gray (3.37 xFIP) is due up for the home side against Alex Cobb (3.36 xFIP) in a battle of quality northpaws. Gray has the Under at 5-4, while Cobb is even stingier at 7-2.
Here's the help we need: San Francisco's bullpen ranks No. 29 in the majors in FanGraphs WAR, ahead of only the tanking Oakland Athletics, but their batting order checks in at No. 11 overall. Bet accordingly – the computers have spoken.
MLB Pick: Over 7.5 (-115) at Caesars Sportsbook
---