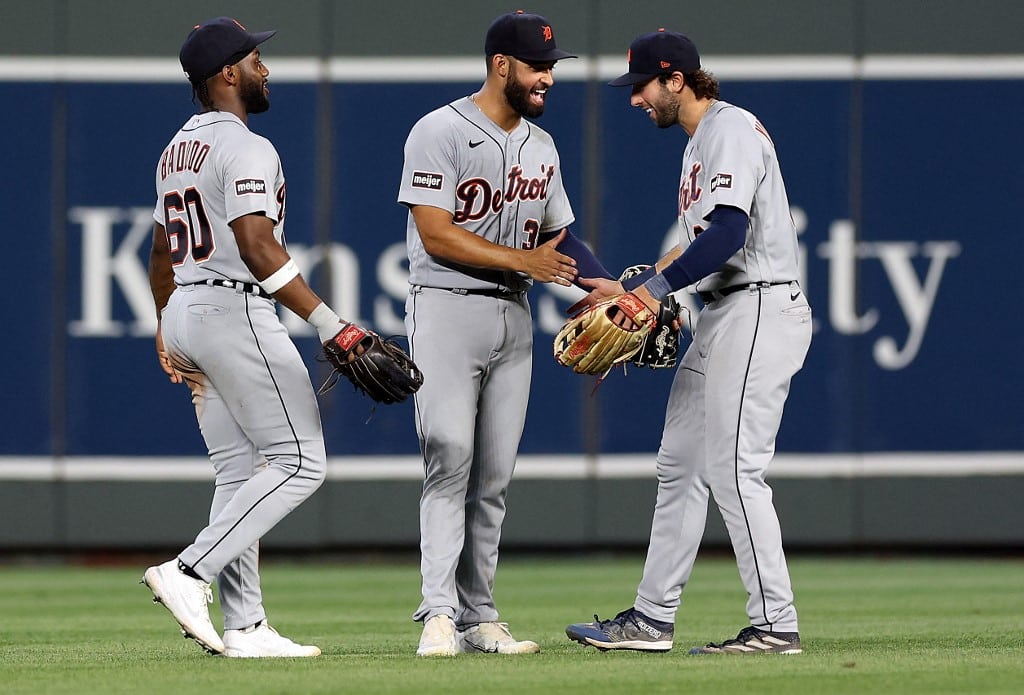 Major League Baseball has its glamour teams: the New York Yankees, the Los Angeles Dodgers and so on. These are storied franchises with over 100 years of baseball tradition behind them, but as a general rule, you don't want to bet on these guys too often.
Instead, it's the smaller-market teams that tend to carry all the betting value on the MLB odds board. Consider the Detroit Tigers: They may be third in the dismal American League Central at 42-51 as we go to press, but if you had bet one unit on each of Detroit's games, you'd be up 8.40 units on the moneyline.
The projections at OddsTrader think the Tigers are going to cash in again this Wednesday when they visit the least profitable team in the majors, the last-place Kansas City Royals (27-68, minus-26.49 units). Let's take a closer look at what makes Detroit the top team in our daily baseball picks.
Picks Summary
---
Wednesday, July 19, 2023 – 08:10 PM EDT at Kauffman Stadium
---
To be fair, this pick is more about how bad the Royals are than how well Detroit has performed. The Tigers still have a long way to go in their rebuilding program; their minus-80 run differential translates to an expected win record of 37-56.
Meanwhile, the Royals (minus-159) have been playing more like a 30-65 team, three wins better than their actual record – but still considerably worse than Detroit. These AL Central rivals have already played two series against each other this year, one at home and one away, with the Tigers winning each series 2-1.
Then Detroit took the opener of their current four-game set 3-2 this past Monday as -130 road faves on the MLB lines. Game 2 has yet to commence as we go to press; the OT computers project the Tigers to win Game 3 by a final score of 5.4 runs to four.
If you've been following this space, you know said computers tend to overstate the gap between teams – possibly because they're getting tripped up by ERA and other sketchy stats. However, Ryan Yarbrough is due up for Kansas City this Wednesday, and his 5.44 xFIP is even worse than his 5.29 ERA.
Then again, you have Eduardo Rodriguez (2.70 ERA, 3.48 xFIP) starting for Detroit, and while he's been excellent for the Tigers this year, maybe Rodriguez isn't quite as studly as his ERA would lead casual fans to believe.
Both teams in this contest feature mediocre bullpens and awful hitting, with Kansas City being slightly worse in both departments, so the Tigers are a relatively easy pick here – but we'll recommend a smaller bet size to account for the possibility of computer error.
MLB Pick: Tigers ML (-150) at Bet365
---
Wednesday, July 19, 2023 – 03:10 PM EDT at Coors Field
---
The OT computers do not shrink from the biggest totals on the MLB odds board. They've got Houston (Over 47-45-2) beating Colorado (Under 53-40-1) 7.7 runs to 5.3 in the Mile High air at Coors Field.
Naturally, we're a bit skeptical about the Astros scoring all those runs: Austin Gomber (6.19 ERA, 4.88 xFIP) is exactly the kind of starter that the computers seem to be having trouble with. But we can say the same thing about Houston's promising sophomore Brandon Bielak (3.79 ERA, 4.64 xFIP).
This is also a matinee matchup on what should be a hot day in Denver, albeit with a 40% chance of precipitation, according to the weather report, that could make scoring a bit more difficult than we'd like. Make it another classic slight lean against the MLB totals with a suitably small bet size to match.
MLB Pick: Over 12 (-115) at Caesars Sportsbook
---
Wednesday, July 19, 2023 – 09:40 PM EDT at T-Mobile Park
---
Our last baseball pick for Tuesday is a close one. The computers are big on the Over here, projecting the Mariners (46-46-1 Totals) to outscore Minnesota (Under 48-43-4) 4.9 runs to 3.4. But are you willing to risk big money at T-Mobile Park, which ranks at the bottom of the league with an 88 park factor for runs at Baseball Savant?
And did we mention Luis Castillo (2.96 ERA, 3.71 xFIP) is pitching for Seattle opposite Kenta Maeda (5.50 ERA, 4.15 xFIP)? That gap between Maeda's ERA and xFIP is especially scary for us. Oh well; at least it should be a warm summer's evening in the Pacific Northwest. Bet accordingly – the computers have spoken.
MLB Pick: Over 7 (-115) at SBK
---