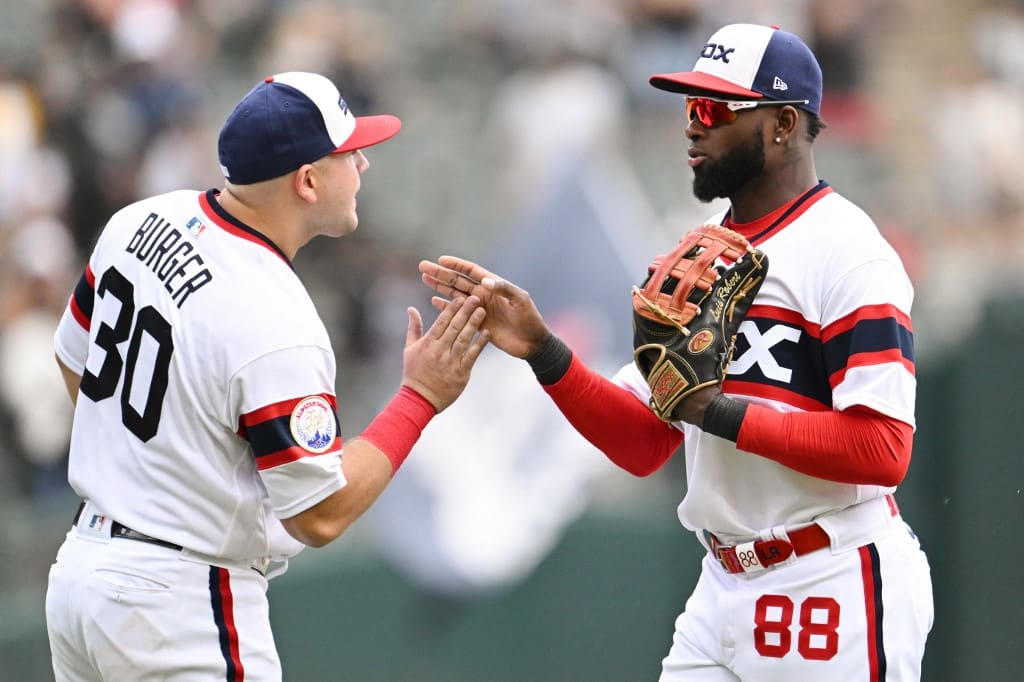 Our AI Model continues to earn wins at a high rate in the MLB. Here are some of the best MLB computer picks for tonight's slate of games in the MLB.

Picks Summary
---
Monday, June 26, 2023 – 08:05 PM EDT at Globe Life Field
---
Our AI Model predicts that the Rangers will earn an 8.2-3.8 victory over the Detroit Tigers in tonight's showdown.
The Detroit Tigers will send out Matt Boyd for tonight's game. Boyd has had his struggles against righties as a left-handed pitcher. He's also allowed a wOBA of .167 to his last 19 lefties.
Meanwhile, the Rangers are hitting a .214 ISO and wOBA of .384 over the last month against lefties with their projected lineup. Only one batter has a wOBA below .309 against lefties in this lineup. The Rangers have also struck out only 20% of the time and have combined to hit 59.5% of hard contact against lefties.
On the other hand, the Rangers will pitch Andrew Heaney. He's also struggled against righties, allowing a .241 ISO and wOBA of .373 to his last 89 righties. However, the Tigers don't have a comparable offense. Detroit has six batters hitting an ISO below .133 and a wOBA below .300. That won't get the job done against the Rangers.
The Tigers have been better at limiting strikeouts. They're also earning high walks, but Heaney has kept walks down against righties and has still earned 23.1% of strikeouts against righties this season. Detroit will have a full lineup of righties. However, they're, again, too inconsistent to be relied on tonight.
Back the Rangers on the run line, as the AI Model suggests.
MLB Pick: Rangers -1.5 (-105) at Caesars Sportsbook
---
Monday, June 26, 2023 – 09:38 PM EDT at Angel Stadium
---
The AI Model believes that the Chicago White Sox will stick around in tonight's game, despite being on the road. The White Sox are expected to lose 5.2-4.4 in tonight's game, which would be fine for the run-line bet.
Dylan Cease will get the start for the White Sox. Cease is going to take on a problematic Angels lineup, but he's held teams to a .292 wOBA over the last 30 days.
The Angels' lineup has hit a .273 ISO and wOBA of .436 against righties over the last month. They've had games with 25 runs and games where they can't figure out anything at the plate. There's still a lot of inconsistency with the Angels.
They just lost a series to the Rockies, where they won the run differential by 20 through three games. Meanwhile, Reid Detmers will get the call for the Angels. He's also kept teams down to a wOBA of .243. He's been just as good as Cease, but the White Sox have five batters hitting more consistently.
This game should be close throughout. Therefore, I agree with taking the White Sox at +1.5 on the run line at the MLB odds board in a close matchup.
MLB Pick: White Sox +1.5 (-165) at Caesars Sportsbook
---
Monday, June 26, 2023 – 09:40 PM EDT at T-Mobile Park
---
The AI Model suggests that the Mariners and Nationals will combine to score 7.2 points in tonight's game. That would help to keep this game under a total of 8.
I'm not always the biggest Trevor Williams fan, but I'm siding with him tonight. He'll get the call and start for the Nationals. He's allowed a .181 ISO and wOBA of .365 over the last 30 days. However, he's also earned high-ground balls and continues to keep fly balls down lately.
He'll face a Mariners lineup that has struck out over 25% of the time with their projected lineup over the last month. He'll also face a Mariners lineup with more batters struggling than succeeding against righties over the last 30 days. Williams should be fine.
Meanwhile, Luis Castillo is taking the mound for the Mariners. Castillo has earned over 29% of strikeouts over the last month. He might not get as many against the Nationals. They're at least putting the ball in play. However, the Nationals have hit a .292 wOBA against righties in the last month. They've got six batters hitting a wOBA below .300 and have earned under 5% of walks with this lineup against righties.
Neither lineup appeals to me tonight. I agree with the AI Model. Take the Under.
MLB Pick: Under 8 (-110) at Caesars Sportsbook
---