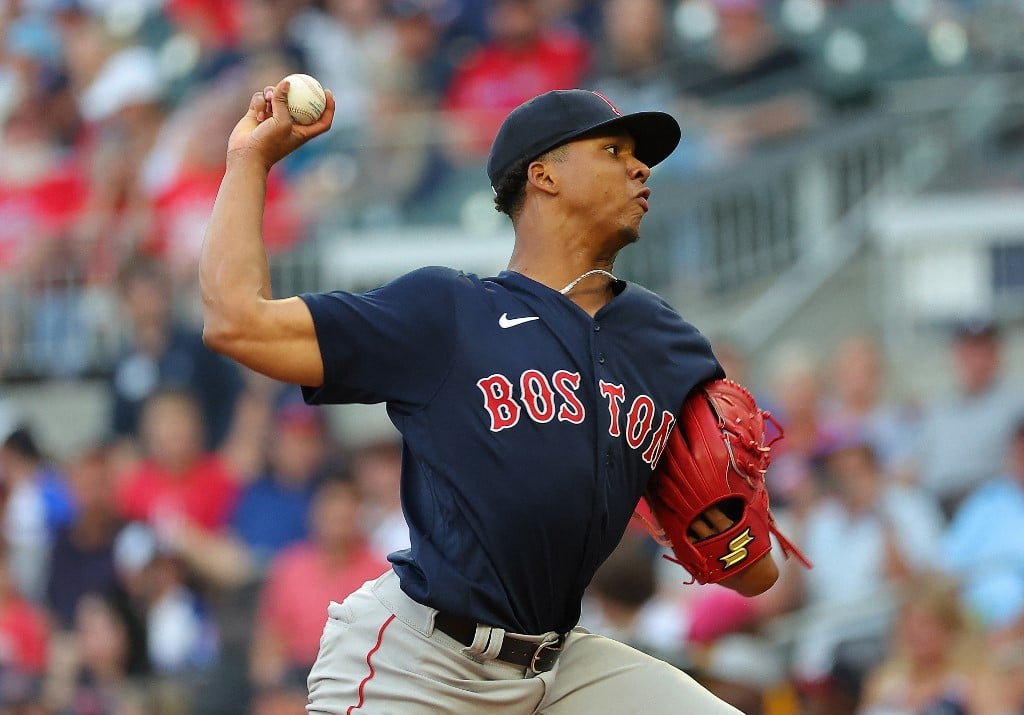 ---
Mariners vs. Red Sox: Red Sox ML (-120) at Bet365
---
Picks Summary
Mariners vs. Red Sox: Red Sox ML (-120) at Bet365
Diamondbacks vs. Athletics: Diamondbacks ML (-154) at WynnBet
Guardians vs. White Sox: White Sox +1.5 (-178) at Caesars Sportsbook
---
---
Wednesday is secretly one of the best days of the week for baseball. It's usually the last game of a series before travel day on Thursday, so the rivalry factor gets cranked up a notch; it's also the perfect mid-week bump to get us through until the really juicy games on Saturday and Sunday.
To prove how great Wednesday baseball is, the computers at OddsTrader have sniffed out some real betting value with three of this week's MLB picks, and after a thorough review, we're recommending the usual single-unit wager for all three.
---
Wednesday, May 17, 2023 – 07:10 PM EDT at Fenway Park
---
---
No surprise to see the Red Sox (22-20, plus-5.05 betting units) in this space again, even if they've lost four straight games to fall back into the American League East basement. While it's entirely possible the shine is off Boston, Wednesday's game is against the mediocre Mariners (21-20, minus-2.92 units), and the OT computers say Boston is going to win 5.9 runs to 5.7.
That's a fairly narrow margin of victory to be risking -120 juice, but it looks like the projections may skewed against Boston because of starting pitcher Brayan Bello, whose fat 5.01 ERA is masking a leaner 3.44 xFIP. The Red Sox are 4-1 in Bello's five starts for 4.90 units in profit, and the young northpaw has allowed just five earned runs in his last three outings combined.

On the flip side, we have Seattle starter Marco Gonzales (4.42 ERA, 4.70 xFIP), who's up 4.21 units this year on a team record of 5-2. Gonzales has been "consistently inconsistent" for quite some time now, and needed both his bullpen and M's hitters to bail him out in two of his last three starts.
As for that bullpen, the Mariners do have one of the best in the game, ranking second overall on the WAR charts at FanGraphs compared to No. 18 for Boston. But when it comes to mashing the ball, the Red Sox (No. 8) are way ahead of Seattle (No. 17), and they'll be playing under clear skies at Fenway, albeit with temperatures in the mid-50s and 10-15 mph winds blowing in from left field.
MLB Pick: Red Sox ML (-120) at Bet365
---
Wednesday, May 17, 2023 – 03:37 PM EDT at Oakland Coliseum
---
---
We just can't stop fading the Athletics (9-34, minus-18.35 units). We had the Diamondbacks (24-18, plus-7.25 units) in Tuesday's baseball picks for Game 2 of this three-game set, and we're sticking with Arizona for Wednesday's finale.

The Snakes took Monday's opener 5-2 as -208 road faves on the MLB odds, their fourth win in a row, and the computers have them winning Game 3 by a score of 6.1 runs to 4.4. We're getting 'Zona at a bargain -154 for this matchup, even if the projections are a bit high for both sides, which we'll again plausibly blame on ERA:
Ryne Nelson, Arizona: 6.20 ERA, 4.71 xFIP
Luis Medina, Oakland: 8.18 ERA, 4.37 xFIP
Medina has also made just two big-league starts in his career, so his small sample size must be noted, but Medina is yet another fringe prospect being thrown to the wolves as Oakland plays out the string before moving to Las Vegas.
MLB Pick: Diamondbacks ML (-154) at WynnBet
---
Wednesday, May 17, 2023 – 08:10 PM EDT at Guaranteed Rate Field
---
---
There must be something unusual about this contest if the computers are recommending the White Sox (19-23 ATS, minus-5.05 units). Indeed, they actually have Cleveland (16-24, minus-10.05 units) winning Wednesday's game 4.7 runs to 4.6, but that gives us ample reason to bet Chicago instead at +1.5 (–178).
Mike Clevinger (5.64 xFIP) has struggled this year for the Pale Hose in his return from Tommy John surgery, but he put in a quality start last Thursday as Chicago lost 4-3 to the Kansas City Royals, beating the run line in the process. Perhaps Clevinger has turned the corner in his recovery.
Keep it a small bet, just in case. The Guardians respond with rookie Peyton Battenfield (4.58 xFIP), who has been somewhat unfortunate to see Cleveland lose all six of his starts thus far – each of them going Under. Two of those losses were no-decisions, and another two were despite quality starts from Battenfield. Bet accordingly – the computers have spoken.
MLB Pick: White Sox +1.5 (-178) at Caesars Sportsbook
---