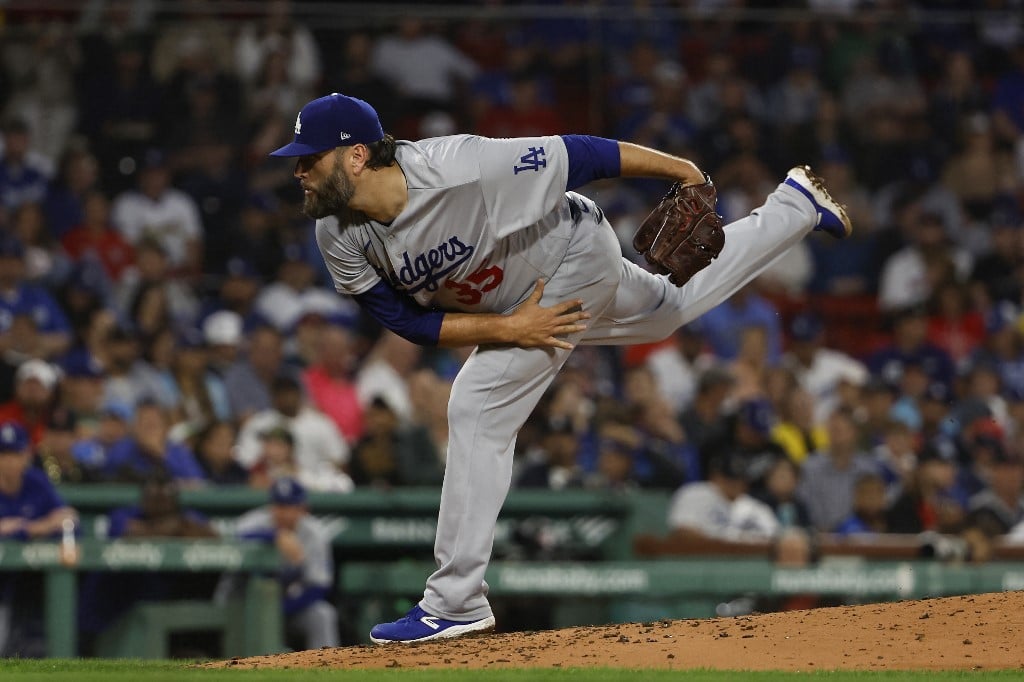 The sportsbooks have released their betting odds for today's baseball action, and two games interest me: Astros vs. Twins and Dodgers vs. Diamondbacks.
For your best bets, I recommend investing in Astros RL, Astros-Twins "over," and Dodgers ML.
My recommendations are backed by OddsTrader's computers and by my handicapping.
Astros +1½ (-185)
Astros-Twins Over 8 (-115)
Dodgers ML (-145)
*Odds from Bet365 (check our Bet365 Review)
---
Wednesday, October 11, 2023 – 07:07 PM EDT at Target Field
---
Our computers project the Astros-Twins game today to be close and high-scoring.
Accordingly, I find that you should play both Astros RL, in order to get the extra run, and the "over."
Jose Urquidy (Houston Astros)
Houston starts Jose Urquidy today, who enters today's game in strong form. He concluded the regular season by allowing zero runs in his last two outings, one relief appearance and one start, in which he pitched a total of nine innings.
While one might say that he faced easy tests – the Royals and a slumping Arizona squad – his test today is likewise unchallenging.
Minnesota's offense has been unimpressive in this postseason: the Twins are repeatedly struggling to score more than a few runs, unless they add some runs late in the game when their fate is sealed, as they did in Game 1 of this series.
History
Urquidy is pitching in a location that is favorable to him. In his career, he boasts a 2.93 ERA in three starts in Minnesota's Target Field.
Active Minnesota batters contribute to Urquidy's comfort against them. None of them have ever hit a homer off them. Just a few have managed a double or multiple hits.
Joe Ryan (Minnesota Twins)
The main reason why Houston will win and the "over" will hit is the fact that Joe Ryan is starting for the Twins.
Ryan has been pitching rather poorly, as evident in the productivity that he has allowed opposing lineups to achieve. In his last three starts, he yielded a 7.50 ERA to Cincinnati, a 4.50 ERA to the Angels, and a 10.80 ERA to Colorado. Overall, he allowed a combined total of 13 runs in these starts.
Among other things, keeping the ball in the ballpark continues to be a problem for him. Partly because he makes too many mistakes with location, he is surrendering fairly close to two home runs per game on the season.
Relatedly, he's struggling to induce soft contact, as opposing hitters are having a rather easy time putting their bat on the ball. As heat maps show, Ryan often leaves his pitches in the more middle parts of the strike zone where batters tend to do greater damage.
Ryan's Struggles Against Houston
Ryan hates facing the Astros. He suffers an 8.36 ERA in three career starts against them. Put differently, he has allowed almost as many earned runs (13) as he's pitched innings (14) against Houston.
Anybody should expect the Astros to thrive against Ryan because they match up well against him in two key respects.
One, Ryan is primarily a fly ball-inducing pitcher. Houston likes facing such pitchers: the Astros slug .438 against fly ball pitchers. Two, Houston has improved tremendously on offense since the beginning of the season.
In particular, the Astros are thriving since September against Ryan's pitches from righties. Ryan throws a fastball, split finger, sweeper, and slider.
Since September, Houston ranks number one with a .541 slugging rate against these pitches from righties.
MLB Pick: Astros +1½ (-185) at Bet365
MLB Pick: Over 8 (-115) at Bet365
---
Wednesday, October 11, 2023 – 09:07 PM EDT at Chase Field
---
Our computers project a Dodgers victory tonight, and I agree. You should play the Dodgers ML.
Lance Lynn (Los Angeles Dodgers)
Lance Lynn starts for L.A. tonight.
Lynn's ERA creates a misleadingly negative impression of him. His ERA is a season-long statistic, which indicates that he has struggled during the season. But it is a long season. Pitchers will struggle in some phases of the season and thrive in others.
Lynn is reliable right now because he is enjoying a positive stretch of play. In both of his last two starts and in three of his last four starts, he held his opponent to two runs.
This recent history is especially impressive because he locked down the same lineup in consecutive starts, which is tough to do. Plus, that lineup was San Francisco, which would much rather face right-handed than left-handed pitchers. He also thrived against the Padres.
Lynn in Arizona
The dry climate of Arizona does not bother Lynn. On the contrary, he is 4-0 with a 3.27 ERA in his career in Chase Field.
Tonight, he will be eminently comfortable on the mound.
Brandon Pfaadt (Arizona Diamondbacks)
Arizona starts Brandon Pfaadt tonight. His first postseason start of his career was a struggle, perhaps due to nerves, he allowed three runs in 2.2 innings against Milwaukee.
But even if he is less nervous tonight, his matchup is too tough for him, as he reliably suffers against the Dodgers. In the regular season, he allowed five earned runs in four innings against them on August 30 and four earned runs in 4.2 innings against them on August 8.
Matchup Details
One should expect the Dodgers to thrive against Pfaadt because they match up well against him.
He throws a fastball, sweeper, changeup, sinker, and curveball, and they rank second with a .477 slugging rate against his pitches from righties.
MLB Pick: Dodgers ML (-145) at Bet365
*The line and/or odds referenced in this article might have changed since the content was published. For the latest information on line movements, visit OddsTrader's free betting odds tool.