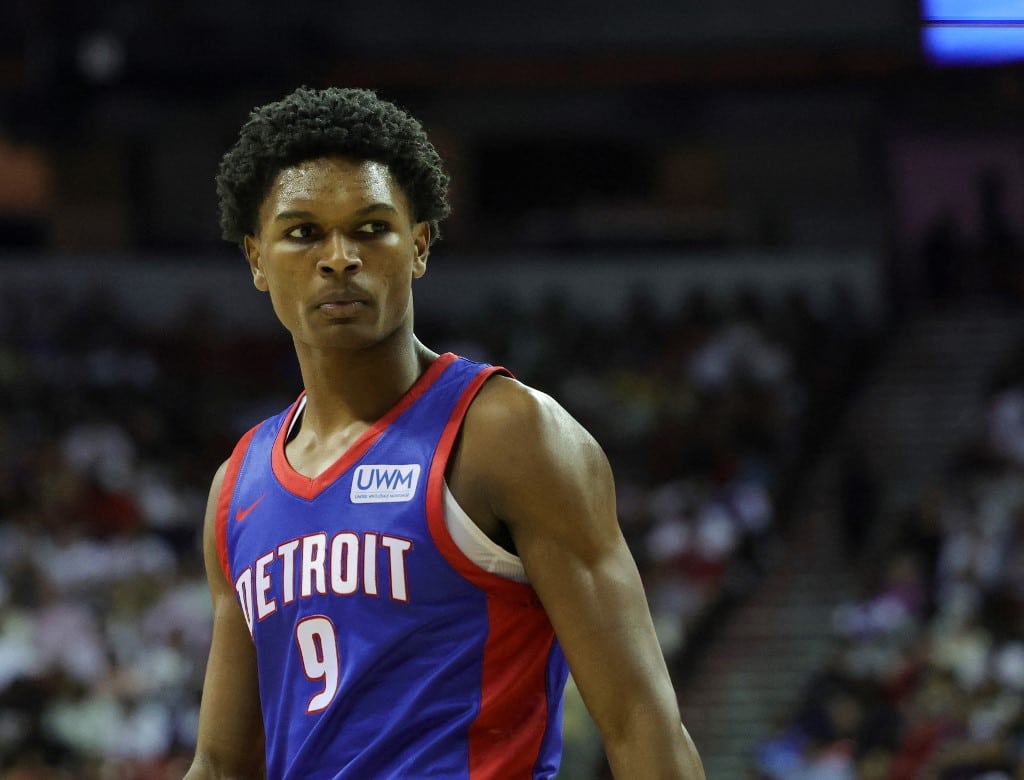 The AI Model has given us three picks for tonight's NBA slate. Which ones do you agree with?
Picks Summary
---
Wednesday, October 25, 2023 – 07:00 PM EDT at Amway Center
---
Our AI Model believes the Rockets and Magic will combine for 229 points. With the Over sitting at just 221, we've found one of our value plays.
I know Ime Udoka teams start and finish on defense. But it took Udoka over 20 games with the Celtics to get them to start playing defense at a high level in his first head coaching job.
The Rockets have a lot of offensive talent on the roster. Fred VanVleet can take over a game anytime. Meanwhile, Jalen Green added over 20 points last season. Jabari Smith is another primetime scorer, and Dillon Brooks and Alperen Sengun will play their roles well.
Houston's going to compete. They'll just need to score at a high level throughout the year.
Orlando's Lineup
On the other hand, the Magic have the same starting five as last year. Having the same chemistry with players from last season helps the Magic have a better season this year.
With that said, I think we'll see plenty of points in this game. There's a lot of young skill and talent that will be displayed tonight. I'm with the AI Model. Take the Over 221 at -110 betting odds.
NBA Pick: Over 221 (-110) via BetRivers
---
Wednesday, October 25, 2023 – 07:30 PM EDT at Kaseya Center
---
Our AI Model believes the Heat will earn a 117-100 win over the Pistons at home tonight. With a 17-point cushion, a spread of -9 is a favorable bet with the Heat.
The Miami Heat don't look exactly the same as last year. They're missing Gabe Vincent and Max Strus. However, the starting five for the Heat is still a bunch of familiar foes.
They'll start with Kyle Lowry, Tyler Herro, Jimmy Butler, Kevin Love, and Bam Adebayo. This is a solid roster to go along with sixth man Caleb Martin.
Martin put on a show in last year's postseason and will want to parlay that success into this season.
While the Heat don't have Vincent and Strus, you can imagine that they'll develop other talents on the bench to play just like those guys. That's the Miami way.
Young Talent from Detroit
They'll take on a Detroit Pistons team that has a lot of young talent. I'm just not sure if the Pistons are ready to compete yet. Cade Cunningham is returning from injury. We'll see how well he plays now that he's back.
The Pistons also have Jaden Ivey, Ausar Thompson, Isaiah Stewart, and Jalen Duren rounding out the starting lineup.
I think the Pistons have good depth. It just might be another year or two until they make that next jump.
Let's take the Heat in a blowout win.
NBA Pick: Heat -9 (-110) at Caesars Sportsbook
---
Wednesday, October 25, 2023 – 07:30 PM EDT at Scotiabank Arena
---
The AI Model suggests the Raptors will scratch out a 113-109 win over the Timberwolves tonight. With the Raptors at +1, there's value in the home team.
The Toronto Raptors will begin their season against the Minnesota Timberwolves tonight.
The Raptors could've landed a player like Damian Lillard. Instead, they held on to their young assets and will compete with what they've got.
Toronto's starting lineup will have newcomer Dennis Schroder at point guard. The Raptors will also have OG Anunoby, Scottie Barnes, Pascal Siakam, and Jakob Poeltl to round out the starting five.
On paper, the Raptors look like a mediocre team. But that's last year's thoughts. This year, the Raptors are expected to be better. A lot of their young players have another year under their belt and should have made developments by now.
A Solid Starting Lineup
Meanwhile, the Minnesota Timberwolves didn't do anything in the offseason. However, the starting five looks like it could compete with anyone. Mike Conley was a nice addition last year. He'll play point guard with Anthony Edwards, Kyle Anderson, Karl-Anthony Towns, and Rudy Gobert.
As long as the starting five stay out of the injury list, the Timberwolves should have a good season. However, the bench for the Timberwolves is bland. Naz Reid will be a good piece for when Anthony-Towns and Gobert are in foul trouble. Nickeil Alexander-Walker isn't a terrible backup point guard. But other than that, I think the Raptors' depth with Gary Trent Jr., Precious Achiuwa, Chris Boucher, and so on, has way more potential.
I'll take the Raptors at +1 at home.
NBA Pick: Raptors +1 (-110) at Bet365
*The line and/or odds referenced in this article might have changed since the content was published. For the latest information on line movements, visit OddsTrader's free betting odds tool.