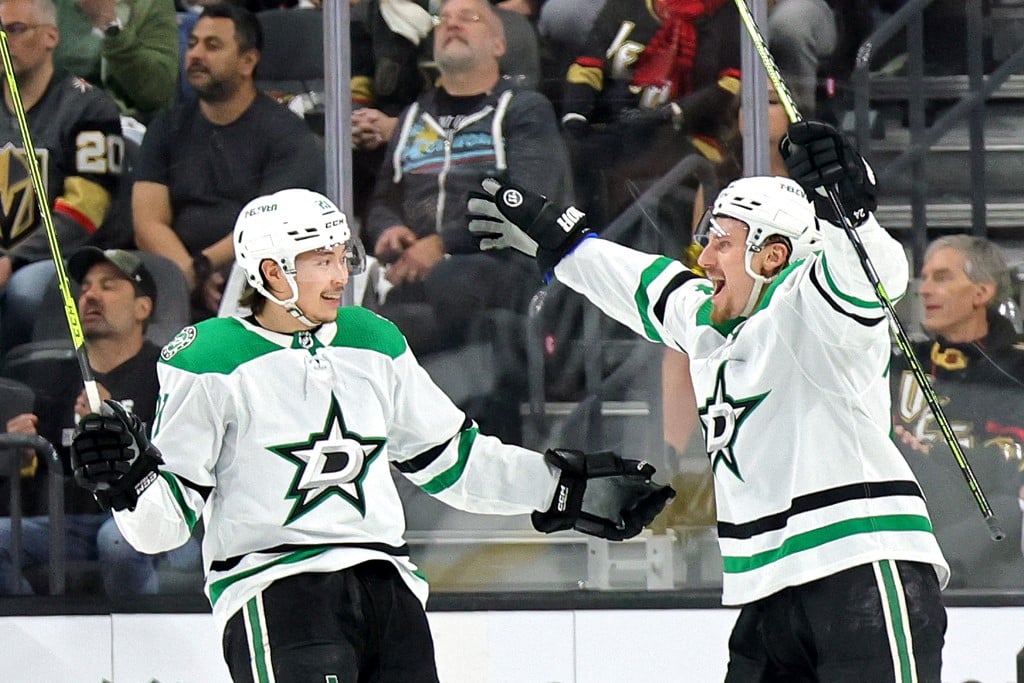 NHL Pick: Dallas Stars Central Division Winner (+275) at Bet365 (check our Bet365 Review)
---
Not one of the strongest divisions in the NHL, the Central Division could still produce a Stanley Cup winner and have done so in previous years, as the Colorado Avalanche lifted the cup in 2022.
The Dallas Stars made the finals in 2020, but eventually lost out to the Tampa Bay Lightning.
Check out why we believe the Dallas Stars will dominate the Central Division this season and who we are predicting to make the playoffs.
---
Dallas Stars (+275)
Although not the favorite to win the division as the sportsbooks have the Dallas Stars priced as second favorite, we are prepared to get behind this Stars team ahead of this season to take the top spot from former Stanley Cup champions Colorado.
Just one point separated the two teams last season, but this time around, we believe the Stars will be runaway winners.
Dallas let four players go during the off-season, with the most notable being Max Domi, but they replaced him with a former division rival in Matt Duchene. The Dallas Stars didn't do much to upset the balance of their roster simply because they didn't need to.
They are by and far the most dynamic team within the division and a Stanley Cup contender with an elite player in all three positions. Jason Robertson in the forward line, Miro Heiskanen in defense and Jake Oettinger in goal.
They can boast a strong dept chart with the likes of new arrivals Matt Murray, Roope Hintz, Wyatt Johnston, and many more. It's hard to see this team not finishing inside the top two within the division come the end of the regular season, and at +1500 to go all the way, we do like their odds.
2022/23 Points Total: 108
2023/24 Points Prediction: 115
---
Colorado Avalanche (+150)
The bookmakers have made the Colorado Avalanche the Stanley Cup favorites at +900, which isn't a bad set of betting odds for a team who are more than capable of producing the goods when it comes to playoff hockey. But at +150 to win the division, we would rather take the chance on the Dallas Stars' better odds.
The Avalanche changed a lot of faces during the off-season and captain Gabriel Landeskog is out for the entire upcoming season, so right now there are a lot more questions than answers surrounding the 2022 Stanley Cup champions.
Their goaltending and defense remain pretty much the same, but their offense has seen a lot of changes with five players having left and four players having come in. The most notable imports ahead of this year are Ryan Johansen and Ross Colton, but let's not forget they also have one of the top 3 forwards in the entire league in Nathan MacKinnon.
It's going to be a fight between the Avalanche and the Minnesota Wild for the 2nd spot in the Central Division this season. We will edge with McKinnon and co for now, but don't be surprised to see them finish 3rd come the end of the regular season.
2022/23 Points Total: 109
2023/24 Points Prediction: 107
---
Minnesota Wild (+600)
The Minnesota Wild is a team that relatively flies under the radar. Every win for them seems to be a grind, but on the flip side, each loss is never or rarely by 2/3+ goals. They are a tough team to play against all around, although unlikely to produce the goods in the off-season, we do expect them to make the playoffs at the very least with a 3rd place finish in the Central Division.
The Wild have issues with cap space and with three roster spots left to fill before the start of the season. They have only $1.6 million to play around with, meaning they will have to bring in prospects who can make a difference. The Wild released seven players during the off-season and only signed one, Pat Maroon.
Overall, the team's core is young but strong with a lot of potential, especially Kirill Kaprizov. Although they have some elite forwards, they did struggle to score last season, but that's mainly due to their style of play.
Either way, the Wild won't be an easy out most nights for any team and should be capable of finishing 3rd or 4th within the Central Division this season.
2022/23 Points Total: 103
2023/24 Points Prediction: 105
---
Winnipeg Jets (+900)
Despite having the Winnipeg Jets down to finish 4th in this division, don't be surprised to see them finishing anywhere between 4th and 6th. The Jets are like a lot of teams in the NHL right now: they have some good players, one or two elite players, but their depth chart is nothing to write home about and they could stumble into the playoffs and be sent packing in the early rounds or could just fall flat on their face and miss the post-season all together. They picked up 95 points last season and we are predicting they will finish with slightly less this time around.
With an elite goaltender in Connor Hellebuyck, it's hard to write this team off, although he is set to be a UFA come the end of the season. Ultimately this team's heyday is behind them, and they lost a lot of core players during the off-season, with Blake Wheeler and Pierre-Luc Dubois no longer around.
Three LA Kings players come in for Dubois, but who knows how this team is going to look come the end of the season, there could be a lot of moves made before the trade deadline.
2022/23 Points Total: 95
2023/24 Points Prediction: 93
---
St. Louis Blues (+1150)
The St. Louis Blues are one of the toughest reads to get ahead of this upcoming season. We predict they will have a better year than last (if they can stay injury-free) and do have some elite players such as Jordan Kyrou and Robert Thomas along with a solid offensive lineup.
The issue for St. Louis is their backlines; defensively, they have one of the oldest in the league, and can Jordan Binnington be trusted in the crease? These are questions that will remain unanswered until the season starts.
The addition of Kevin Hayes to the forward line will be a good improvement from what they had and we can't see this team having any major issues outside of the goaltending. If Binnington can perform at a relatively high and consistent level and they remain injury-free, then this team should have no problems making playoffs.
2022/23 Points Total: 81
2023/24 Points Prediction: 90
---
Nashville Predators (+1000)
Nashville has a new look ahead of this season, with a changeup in both general manager and coach. Out goes David Poile and John Hynes and in comes Barry Trotz and Andrew Brunette.
Trotz wasted no time making changes as he bought out Matt Duchene's contract and sent Ryan Johansen to the Avalanche. Freeing up some cap space, he brought in players such as Ryan O'Reilly, Gustav Nyquist, Denis Gurianov and Luke Schenn.
The Predators are a similar team to Winnipeg, they have some good, some bad and some ugly, and there's a lot of work to be done. It's a miracle they hit 92 points last season and this time around we believe they will finish on slightly less.
The Predators are still hanging on to the final resemblance of a team prior to a full rebuild, and unless they go above and beyond this season, a full rebuild is likely to be on the cards from next year.
There's little to choose between the Jets, Blues and Predators.
2022/23 Points Total: 92
2023/24 Points Prediction: 86
---
Arizona Coyotes (+7500)
The Arizona Coyotes will have a better season than last, purely because it's hard to see them being as bad as they were last year.
Bringing in no less than 8 players during this off-season, those additions include Sean Durzi, Matt Dumba, Jason Zucker and more, with several players having departed.
The Coyotes are a team who have always been on the back foot, and this time around the song remains the same. The forwards are good but not elite, and defensively, they will struggle to shut down teams.
Long term, the Coyotes have a lot of solid draft picks coming their way, but that's way down the line and prospects are only prospects. There's not much more to be said about Arizona unfortunately other than an unbelievably good season for them would be a 5th place finish. For now, we have them finishing 7th ahead of the Chicago Blackhawks.
2022/23 Points Total: 70
2023/24 Points Prediction: 74
---
Chicago Blackhawks (+5000)
Chicago might come into this season with the number one draft pick in Connor Bedard, but that's about all that can be said for this team. They brought in plenty of veteran forwards to support the youngster with the likes of Corey Perry, Nick Foligno and Taylor Hall, all having joined this off-season and yes, they will be a much better team than last year as we predict they will hit the 71 point mark, 12 more points than last year.
Bedard is the future of this organization, but during his first year or two, it's going to be an uphill battle. The defense and goaltending is one of the biggest problems this team will face this season and wins won't be easy to come by. If Bedard looks good, that's all that matters this year for the Blackhawks because they're going to be nowhere near the playoffs.
2022/23 Points Total: 59
2023/24 Points Prediction: 71
*The line and/or odds referenced in this article might have changed since the content was published. For the latest information on line movements, visit OddsTrader's free betting odds tool.