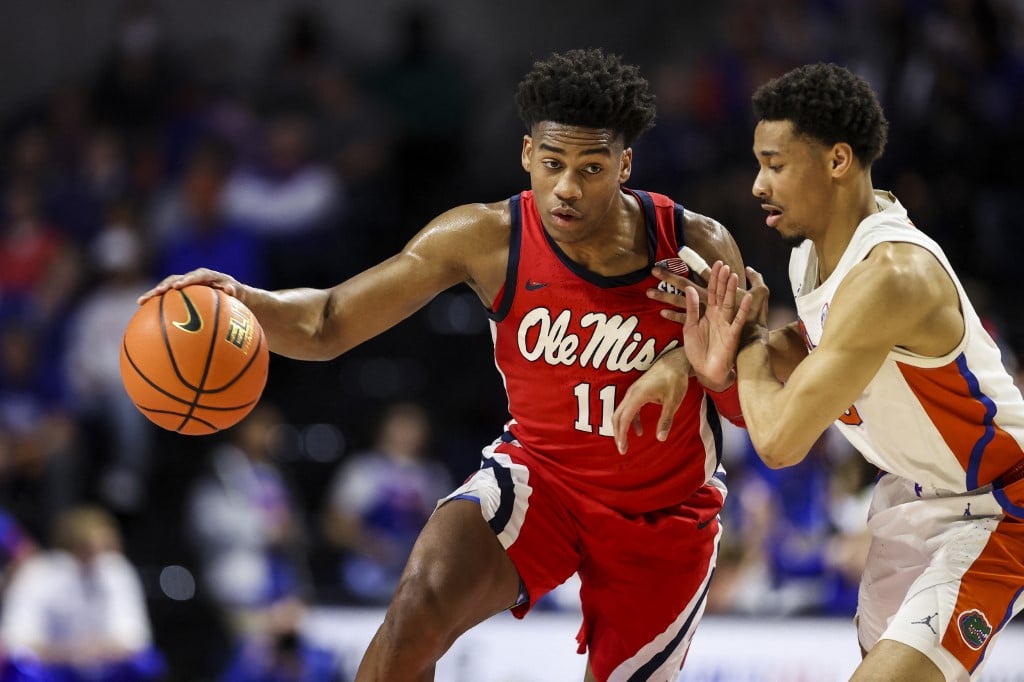 Data engines can utilize numbers, analytics and correlation coefficients to come up with predictions for nearly any sporting event. With something as stats-driven as college basketball, it can come up with some accurate predictions.
This isn't one shark on a hot streak. It's not a single person with a flawed formula. We've moved past the need for hunches or luck. We can go to the data and create solid predictions.
Now, these aren't foolproof. Still, these are the computer-generated NCAAB picks we think have the best chance of hitting on January 31.
---
Tuesday, January 31, 2023 – 09:00 PM EST at The Pavilion at Ole Miss
---
---
The AI computer likes the Rebels to cover, and we agree with them. This team may have lost to UNA earlier in the year, and the record against SEC teams is not great. Still, this group is playing in plenty of close games this year.
Also, Kentucky is not a team that is known for sustainable performances this year. They have been all around the bubble, and they are prone to being upset on the road. If the Wildcats don't play up to their standard, they could actually lose this game.
Analytics or not, the facts remain that Kentucky will get everyone's best game. The Rebels will know how to get the fans involved in this one.
Will Kentucky Miss the Tournament?
The Wildcats will likely make the NCAA Tournament, but it is far from a lock. As of right now, they are in the Last Four Byes. If they somehow lose to Ole Miss, they will be firmly on the bubble.
This team has some work to do if they want to cement a stake in the NCAA Tournament. A win here wouldn't do much, but a loss would be detrimental. I have them winning, but roll with the AI on the Ole Miss cover.
NCAAB Pick: Ole Miss +7.5 (-114) at FanDuel
---
Tuesday, January 31, 2023 – 08:00 PM EST at Allen Fieldhouse
---
---
The AI has this one being a high-scoring affair with the Jayhawks covering the spread. I like Kansas a lot this year, but the spread is too close for comfort in my opinion.
Instead, bet on a high-scoring performance in this one. Both teams have a good chance to win, and both offenses have the opportunity to run up the score. Both offenses average over 75 points per game, which is why the over has a strong chance of hitting.
Even in losses, Kansas State has a tendency to run up the score. They lose in shootouts, which is why I think this will easily hit the over.
Can the Jayhawks Cover as Well?
Kansas can certainly cover, but this game is evenly matched. Kansas State deserves to be ranked as highly as they are, and they have the offensive production to keep up with anyone. If they can win the rebounding battle and stay out of foul trouble, they should have a good chance of winning this one at the end.
Still, I like the Jayhawks to win at home. That crowd will be rocking, and it is hard to get road wins against top teams in conference play.
NCAAB Pick: Over 146.5 (-110) at BetMGM
---
Tuesday, January 31, 2023 – 06:30 PM EST at Colonial Life Arena
---
---
Our AI likes the over in this game, and I agree with them. This is the lowest points total you'll see on Tuesday, and you can't go wrong with betting the over on a total like this.
If the Bulldogs win 65-63, then the over hits. That is such a low score in today's game, and there will be plenty of opportunities for these offenses to score.
An Easy Over
Now, it's safe to say that these offenses struggle on many occasions. Still, I find it likely that both teams will get enough transition opportunities to counterbalance this.
Also, South Carolina has one of the worst defenses in the SEC. If Mississippi State scores in the mid-70s, it's hard to believe the under will hit.
Add in the rare occurrence of an overtime game, and the scales tip in favor of this over.
NCAAB Pick: Over 127.5 (-110) at FanDuel
---