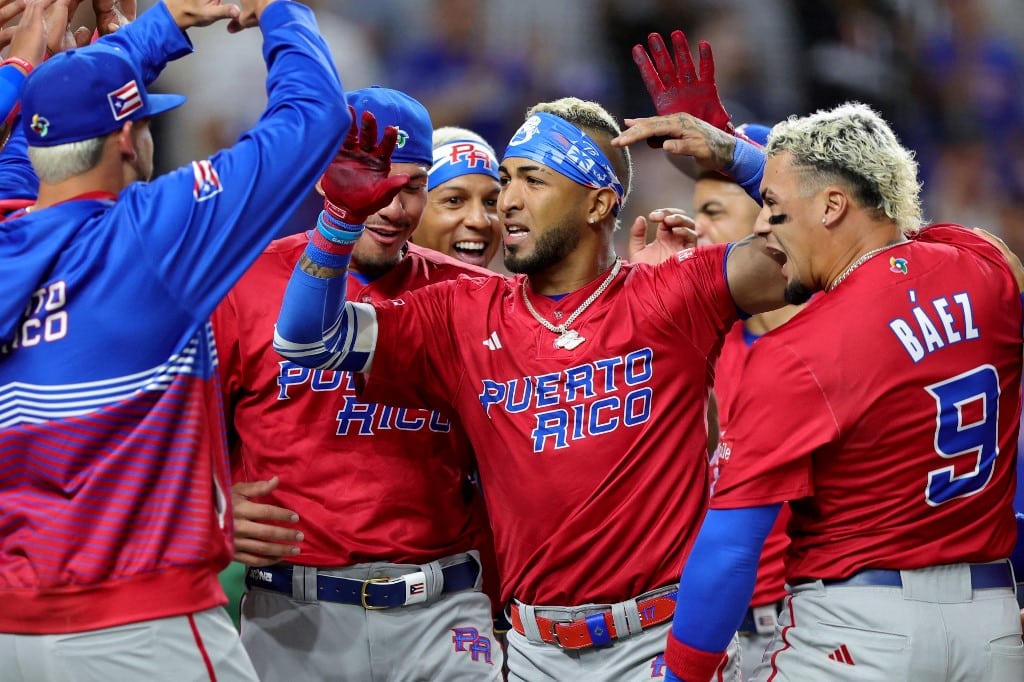 Each week OddsTrader will take a brief look at some of the more important stories permeating the U.S. sports betting and gambling landscape. Below we report on those that made headlines recently and will update our readers as events unfold.
---
Puerto Rico Launches Mobile Sports Betting
It's another first for the partnership between BetMGM and Casino Del Mar at La Concha Resort after launching the island's first mobile sports betting platform. This comes approximately nine months after their retail sportsbook went live at the $3.5 million sportsbook in Casino del Mar that operates five betting windows and 12 sports betting kiosks within the brand-new facility.
Those who wish to signup for the BetMGM app will be required to do so in person at the casino.
"BetMGM is ecstatic to become the first operator to deliver mobile sports betting to Puerto Rico. This great collaboration between local officials and Casino del Mar provides a safe, responsible, and entertaining product accessible from anywhere on the island," said BetMGM CEO Adam Greenblatt in a BetMGM news release.
Sigfrido De Jesús, General Manager of Casino del Mar, said, "Today, Puerto Rico is once again at the forefront of the sports betting industry. In addition to being an attraction for sports fans, this will have a positive impact on the revenues of the Treasury. We are pioneers in the sports wagering industry, and we are elevating sports to the next level by developing trustworthy and user-friendly technology tools. Creating this technological alliance with a company of BetMGM's caliber has allowed both Casino del Mar and the government to learn about innovation in the betting industry."
---
Bally's Breaks Into Pennsylvania iGaming Market
Only selected Bally's customers residing in the state of Pennsylvania were allowed to try out the company's new online casino gambling platform this week before going live to the rest of the state's residents.
The soft launch has ended and now Bally's will now be part of the 20 online iGaming providers in the Keystone State. The key difference here is that Bally's was allowed to launch without tethering to a brick-and-mortar casino courtesy of a sparsely issued qualified gaming entity (QGE) license by the Pennsylvania Gaming Control Board (PGCB).
The legislature approved a Bally's mini-casino in January that is slated to be opened at College Township, the home to Penn State University. However, that project has been delayed due to opposition from local residents and the courts are deliberating whether Bally's will ultimately be able to break ground and operate a land-based casino on the premises.
The competition is fierce in the highly lucrative Pennsylvania gaming market and Bally's will be the new kid on the block, trying to take away market share from the more established brands toiling in the market since as far back as 2019.
---
Harrah's Casino at AG Park Comes to Nebraska
The Cornhusker State will welcome its third land-based casino with the arrival of Caesars-owned Harrah's Casino at AG Park located in Columbus. It has been a project two years in the making for Caesars Sportsbook and its partner, Columbus Exposition and Racing (CER), which will see the first iteration operating at the exhibit hall at AG Park as a temporary facility. The permanent site will be located along Highway 81, northwest of Columbus.
The temporary site will feature 250 slots and electronic table games while the permanent location will double that number of slots and also include 14 table games and a one-mile racetrack. The state-of-the-art casino and sportsbook will span 28,000 square feet of gaming space and is expected to open its doors in the spring of 2024.
Caesars Entertainment Regional President Todd Connelly said: "It's been a long road from 'where do you start a casino?' – it has to go in into this building at Ag (Park) and working out a deal with that group of great individuals from Columbus.
"Our design and construction teams (made) it happen (from a) facility that was just a bare building; now it's an amazing casino."
---
FanDuel Contributes Over 50% to Maryland Coffers in May
Maryland released its sports betting data for May and it shows sports gaming goliath, FanDuel, pacing the field with over $2.7 million of the combined $4.6 million in tax revenue collected by the state. The New York-based bookmaker generated $146.3 million in accepted wagers for the month leading to over $18 million in taxable revenue courtesy of an impressive 15.9% win rate.
Boston-based DraftKings, its chief rival, came a distant second with a $101.9 million handle that equated to an $8.7 million taxable profit from its 12.2% hold rate, contributing $1.3 million to the state's coffers.
BetMGM was next in line with a $27.5 million handle that generated $285,567 in tax revenue on a win rate of 12.9%, while Caesars produced $56,353 in tax revenue on a rather lowly 4.9% hold rate.
Fanatics Sportsbook had a soft launch in May directed to only a select clientele that saw under $10,000 in taxes earmarked for the state but the company is slated to go live to the betting public this month.
---