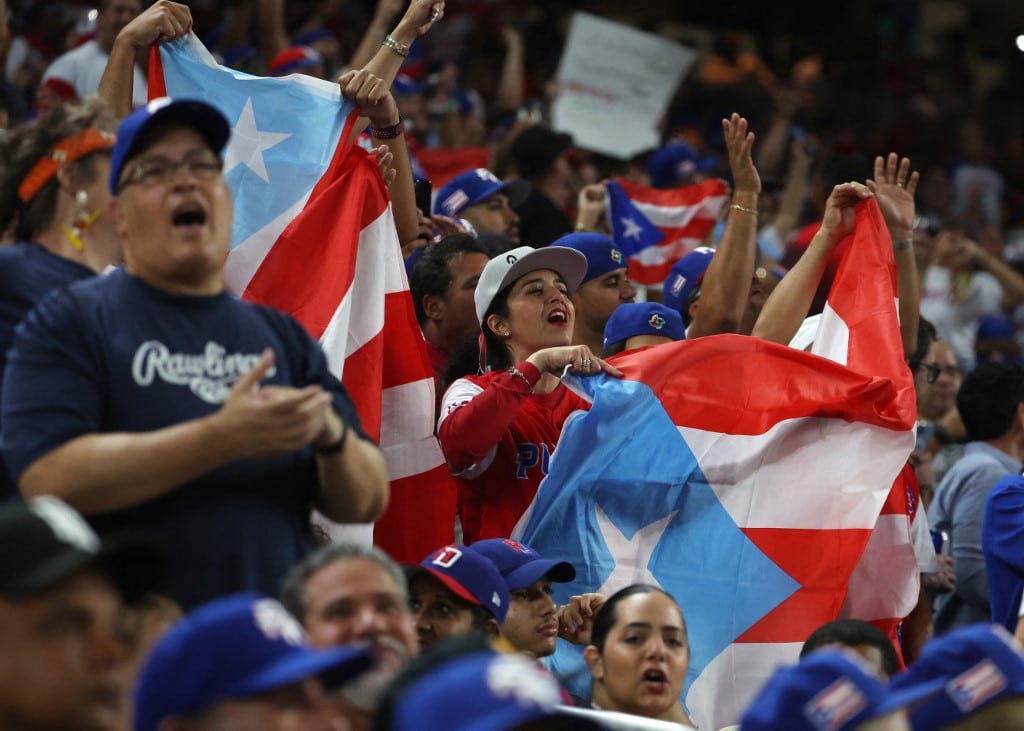 Each week OddsTrader will take a brief look at some of the more important stories permeating the U.S. sports betting and gambling landscape. Below we report on those that made headlines recently and will update our readers as events unfold.
Caesars Climbing in Pennsylvania
It was only 16 months ago that Caesars Sportsbook had less than 1% of the market share in the Keystone State but May's numbers were illustrative of how far it has come. According to the most recent figures released by the Pennsylvania Gaming Control Board, Caesars' handle was $25.2 million which was 5.5% of the fiercely competitive online sports betting market in the state.
FanDuel and DraftKings took their familiar positions as the No. 1 and No. 2 online sportsbooks in the state, capturing 42 and 29% of the market, respectively, while 93% of all sports bets were facilitated online as opposed to retail in-person betting.
Overall, Pennsylvania's online sports betting handle in May was $495.5 million, up $2.2 million over a year ago at this time, but a staggering 20% ahead in revenue which was $57.5 million versus May 2022's revenue of $47.8 million. A robust 11.8% hold rate was responsible for the big win by the books and a healthy $14.8 million in sports betting taxes was collected by the state.
Puerto Rico Adds Two More Online Sportsbooks
BetMGM may have been the first to launch in the Island of Enchantment but they are no longer the only game in town after the Puerto Rico Gaming Commission announced that two new online sports betting licenses were approved. Caesars Entertainment and Stadium (WinIn) will use the IGT betting platform in partnership with Casino Metro.
Jaime Rivera Emmanuelli, Executive Director of the Puerto Rico Gaming Commission (PRGC), said, "With these three operations, we officially begin a new stage of sports betting in Puerto Rico, and with it, we will see the growth of this market, which will generate tourist and economic activity and solid income for the Government, among others."
The commonwealth is expected to collect over $4 million over the next fiscal year from online sports betting and approximately $300,000 in licensing fees. There will be a 7% tax on retail bets and a 12% levy on online wagers going forward.
"This new entertainment modality offers a wide range of plays in sports such as basketball, baseball, and NFL, which has the Superbowl event, and possibly special events such as Miss Universe, among others," Emmanuelli said.
More Licenses in Arizona
The Arizona Department of Gaming (ADG) announced it would be accepting applications for three available online gambling licenses in August. One license will be reserved for Arizona Native American tribes while the other two will fall to professional sports franchises within Arizona.
This would expand the licensees to the maximum 20 stipulated by law and the Arizona Department of Gaming also stated:
"The application window for event wagering licenses will open on August 1, 2023, and will close on August 15, 2023. Applicants must submit their completed applications within this timeframe in order to be considered for a license. A.D.G. will thoroughly evaluate all applications received based on the established criteria pursuant to the State's event wagering rules and statutes."
Reaching New Heights Despite March Madness Dip
The online sports betting market is thriving in the Grand Canyon State as evidenced by the $535.7 million in sports wagers it took in April which was a 4.5% year-over-year increase.
However, it was a steep drop compared to March when the men's national college basketball tournament spurs a dizzying volume of betting on the busiest betting tournament of the year – March Madness. Arizona's 17 online sportsbooks accepted $644 million in sports bets.
"March of 2023 is the fifth time the state eclipsed $600 million in wagers and is the second highest month since the inception of sports betting in Arizona," said Jackie Johnson, Director, ADG.
Yet, April also marked a milestone for sports betting in Arizona as it broke the $10 billion mark in total bets accepted since its inception in September of 2021.
The top three sportsbooks and handles in April in Arizona were:
FanDuel, with $212.9 million in handle and $21.9 million in gross revenue.
DraftKings, with $148.7 million in handle and $13.9 million in revenue.
BetMGM, with $72.4 million in handle and $7.7 million in revenue.
---