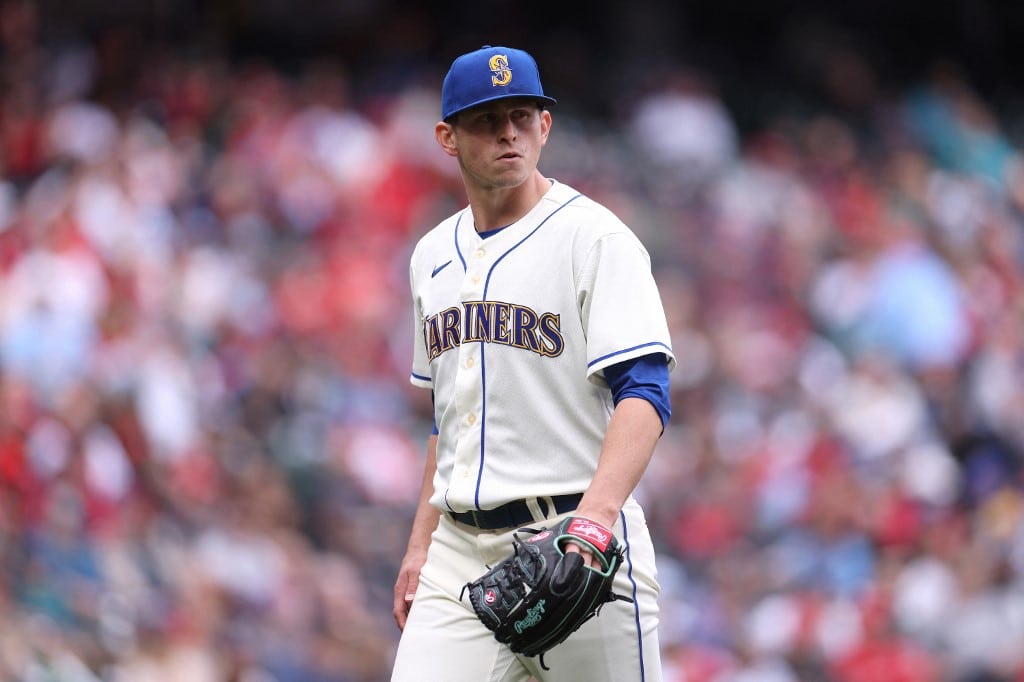 ---
Mariners vs. Blue Jays: Mariners +1.5 (-115) at Bet365
---
Picks Summary
Mariners vs. Blue Jays: Mariners +1.5 (-115) at Bet365
Reds vs. Athletics: Reds ML (-150) at Bet365
Rays vs. White Sox: Rays ML (-140) at Bet365
---
The 2023 MLB regular season isn't even a month old yet, and everything's already been turned upside-down. Your division leaders at press time include the Arizona Diamondbacks (NL West), Pittsburgh Pirates (NL Central), and Texas Rangers (AL West), three distant outsiders on the 2023 World Series odds this offseason.
Meanwhile, preseason favorites like the New York Yankees (AL East) are struggling to keep up. There's chaos everywhere you look in the standings, but especially out on the Left Coast, home to the first or our candidates for Saturday's MLB picks.
---
Saturday, April 29, 2023 – 03:07 PM EDT at Rogers Centre
---
---
Making the playoffs for the first time since 2001 was fine and everything, but the Mariners opened the new campaign with a rather disappointing regular-season win total of 88, and they're already well behind pace at 11-14 (minus-3.58 betting units).
Regression to the mean is coming. Seattle's plus-1 run differential suggests they're at least performing slightly north of .500; the 16-9 Blue Jays (plus-3.28 units), on the other hand, are playing more like a 14-11 team given their plus-14 differential.
The computers haven't shown the Mariners much love up until now, and the projections at OddsTrader still have them losing Saturday's matinee 5.2 runs to 4. That might be a bit generous towards the favorites, but it still leaves plenty of room to put Seattle +1.5 in our baseball picks.
Speaking of regression, the M's have Chris Flexen (5.43 xFIP) penciled in to take the mound at Rogers Centre, and he's due for some better luck after posting a .361 BABIP against with just 60.0% of runners left stranded, both well off his career averages.
The Jays still have the pitching advantage with Kevin Gausman (2.78 xFIP), and they deserve to be the favorites in this matchup, but the betting value is with the road dogs. East Coast Bias rears its ugly head again.
MLB Pick: Mariners +1.5 (-115) at Bet365
---
Saturday, April 29, 2023 – 04:07 PM EDT at Oakland Coliseum
---
---
Talent is a little harder to come by in this contest. These teams were projected to finish last in their respective divisions; Cincinnati opened with a win total of 66, and the A's were even worse at 59.5. They've got some catching up to do.
The Reds (10-15, minus-4.17 units) are very much in the red, but at least they aren't about to pull up stakes and move out of town – not that we know of, at least. Oakland (5-21, minus-11.88 units) cemented their lame-duck status two weeks ago with their likely move to Las Vegas by 2027.
The computers can smell the blood in the water. They have Cincinnati winning Saturday's game 4.7 runs to 3.7, which seems a tad optimistic for both teams, but nonetheless makes the Reds easy pickings as -150 road faves on the MLB odds.
There's no question that Hunter Greene (3.77 xFIP) is the star of this matinee. The top prospect on the Reds is already a premium pitcher, at least when healthy, and while the Reds are 1-4 in his five starts for a loss of 2.63 units, that's partly due to a .377 BABIP against.
Kyle Muller (5.22 xFIP) was a second-round pick for Atlanta in 2016, and was shipped to Oakland last year in the Sean Murphy trade; his 376 BABIP effectively cancels out Greene's, but that's about the only thing Muller and the A's have going for them in this one.
MLB Pick: Reds ML (-150) at Bet365
---
Saturday, April 29, 2023 – 07:10 PM EDT at Guaranteed Rate Field
---
---
We'd normally say that Tampa Bay (21-5, plus-6.39 units) has plenty of small-market betting value, but then they went and won the first 13 games of the season. Their secret is out now.
The Rays still have value this Saturday because the White Sox (7-19, minus-12.31 units) are that awful. According to the OT computers, Chicago's going to lose this game 5 runs to 4.7, so Tampa is worth at least a slight lean at -130.
Yonny Chirinos (4.13 career xFIP) is making a rare spot start for the Rays because of multiple injuries to the pitching staff, while veteran Lance Lynn (4.31 xFIP) is due up for the Pale Hose. It's not the best spot for Tampa Bay, but they're definitely the right pick here, so bet accordingly – the computers have spoken.
MLB Pick: Rays ML (-140) at Bet365
---