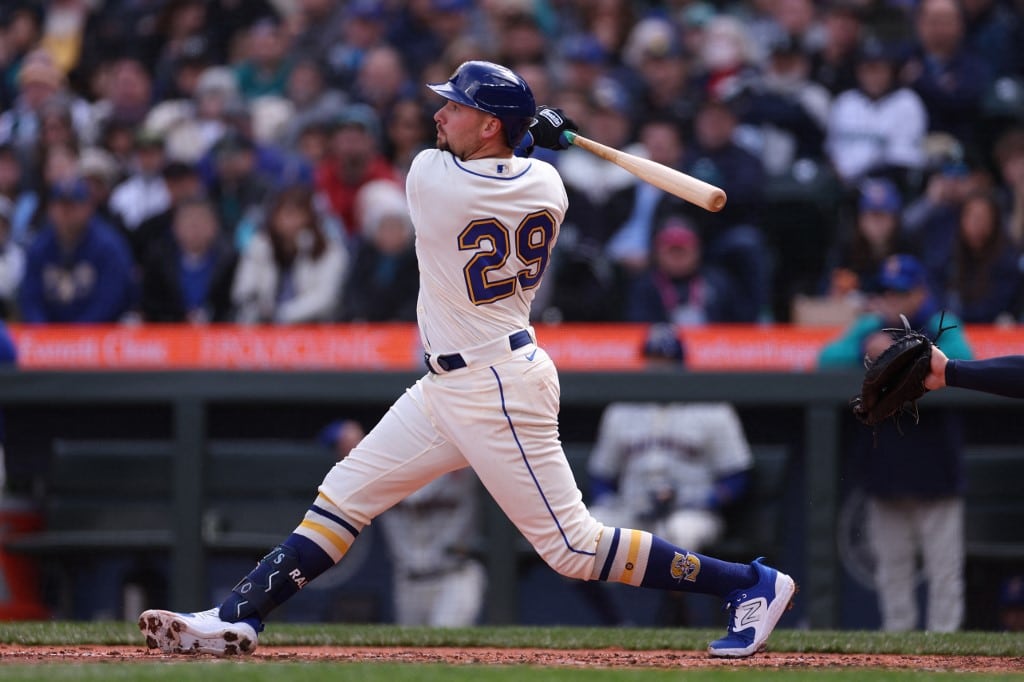 It's so good to have baseball back again. This might be one of the toughest sports to bet on when it comes to the classic "straight" wagers, but the MLB player props market is still ripe for the picking – and these are the bets everyone wants to make these days. A word of caution, though: Some online sportsbooks handle their baseball props differently from others. Instead of posting a total and asking you to bet Over or Under, they might give you a series of "X+" options, like Player A racking up 1+ hits, 2+ hits, and so on.
Some books will even offer betting odds for both kinds of props, without necessarily making sure they match up price-wise. When you make your picks at these locations, do some comparison shopping between the odds for the Over and the corresponding X+ bet, just in case there's a bargain waiting for you.
In the meantime, we've got three tasty MLB props ready to fire for Tuesday's slate, each with enough potential profit margin to invest two units of your hard-earned bankroll.
Picks Summary
Cal Raleigh to Hit a Home Run (+330)
Yan Gomes to Get a Hit (-150)
DJ LeMahieu to Get a Hit (-270)
---
Tuesday, April 11, 2023 – 07:40 PM EDT at Wrigley Field
---
---
Our first two picks come from the same Mariners-Cubs game, and they both offer roughly the same betting value, but we're leading off with Cal Raleigh hitting a home run because everyone digs the long ball – and because there's a +330 payout attached to the early MLB lines at press time.
This is assuming Raleigh plays Tuesday. The third-year catcher was held out of Monday's game in favor of Tom Murphy; Raleigh doesn't appear anywhere on Seattle's injured list, though, so he should be back behind the plate for this contest.
Raleigh (27 HR last year) was part of Seattle's surprising return to the postseason in 2022. He was a third-round pick in the 2018 Draft who began last year as Murphy's backup, but was soon at the top of the depth chart – and ended up leading the majors in home runs for a catcher.
Through the first nine games of the 2023 campaign, Raleigh has just one home run in 37 plate appearances, with his OPS dipping slightly from .774 to .749 since last year. It's too small a sample size to draw any serious conclusions from, but that payout makes our prop worth the risk, given that Raleigh is projected for 0.18 dingers at FantasyData.
MLB Pick: Cal Raleigh to Hit a Home Run (+330) at FanDuel
Will Yan Gomes Get a Hit?
Moving to the Cubs dugout, we're getting -150 juice on the early MLB odds for Gomes (.235 BA last year) to register a base hit. Chicago's starting catcher and a veteran of the game at age 35, Gomes is off to a very slow start this year, going 2-for-18 at the plate.
Maybe Gomes just needs the right pitcher on the hill. Chris Flexen (5.93 xFIP in nine innings) showed some promise for the Mariners two years ago in his first full MLB season, after spending 2020 in the Korean League, but it's all gone sideways from there.
This will be the first time Gomes has ever faced Flexen; the element of surprise will be with the pitcher, but the wind will be at Gomes' back, blowing at 10-15 mph on what should be a relatively warm April evening, according to the latest weather reports.
Again, there's a non-zero chance Tucker Barnhart dons the mask for Chicago instead of Gomes – FantasyData thinks this will happen – so check the fine print at your chosen sportsbook(s) to see how that might impact your wager before you invest.
MLB Pick: Yan Gomes to Get a Hit (-150) at FanDuel
---
Tuesday, April 11, 2023 – 06:10 PM EDT at Progressive Field
---
---
Our tour concludes in nearby Cleveland, where the Guardians will host the mighty New York Yankees – currently fifth overall in hitting value at 1.9 WAR (Wins Above Replacement) according to FanGraphs.
More specifically, we're looking at Yankees INF DJ LeMahieu (.261 BA last year), who's priced at -270 to get a hit. LeMahieu is projected for 1.08 hits this Tuesday at FantasyData; he's 8-for-36 to start the 2023 season.
This should be a favorable pitching matchup for our purposes. Hunter Gaddis (6.42 career xFIP) will be making his fifth career start for Cleveland; Gaddis has allowed six hits in 9.2 innings through his first two starts. Bet accordingly.
MLB Pick: DJ LeMahieu to Get a Hit (-270) at FanDuel
---