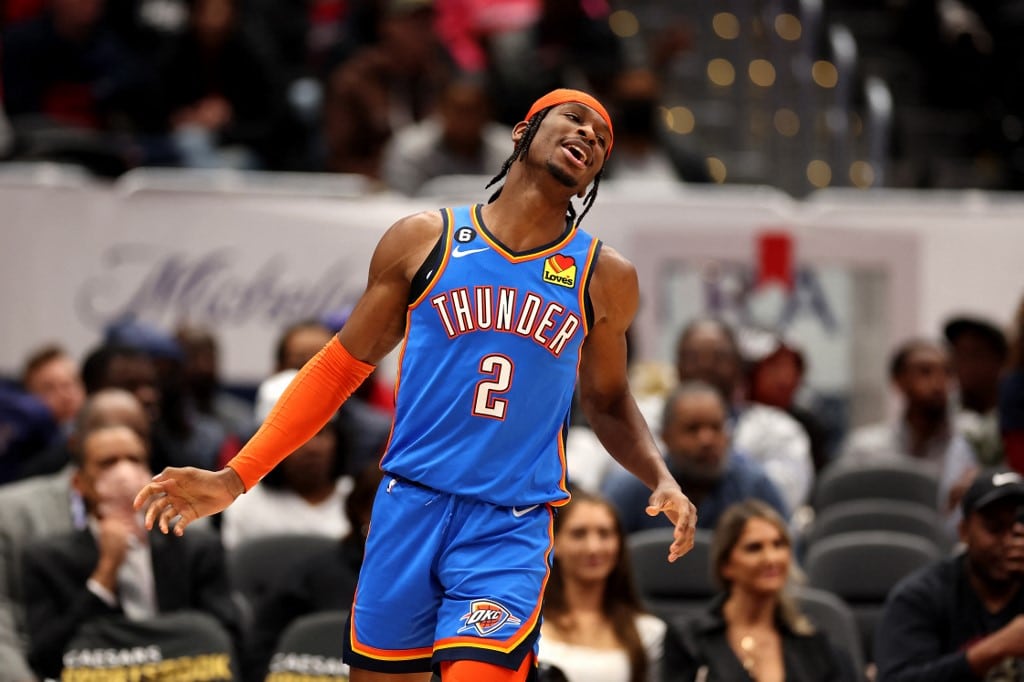 With the OddsTrader BetStation, we have access to a betting tool that projects the final score that a given game will finish with.
These computer picks do not always succeed in predicting game results, so we have to know how to use them right in order to profit from them. Humans still play a necessary role in determining whether to bet on a given game, because we should still evaluate the merit of these computer projections by handicapping the NBA odds as we normally do.
Without further ado, let's see how our computer projections might help us be fully confident in our betting choices for two NBA games tonight.
Picks Summary
Jazz vs. Pacers: Under 237.5 (-108) at FanDuel
Pelicans vs. Thunder: Thunder -2 (-114) at FanDuel
---
Monday, February 13, 2023 – 07:00 PM EST at Gainbridge Fieldhouse
---
---
Our OddsTrader computer projection fascinatingly gives us a 116-116 game. Now, of course, a team is going to win this game, but what the projections tell us is that it will be as close as possible.
In a coin-flip game, the underdog money-line has value because you are getting plus money for a game that could go either way. In alignment with the projection, I am more interested in the total.
The 116-116 projection indicates that we should play the "under." Should we agree?
Utah's Perimeter Defense
Both teams are built to stop the other. In correspondence with the analytics, Utah annually loves to shoot a lot of threes. The Jazz also defends the three.
It might seem surprising that their perimeter defense is good because they start Lauri Markkanen, who was initially known as a poor defender. However, his effort and success as a perimeter defender have changed for the better. His improvement in this respect shouldn't really be surprising, given his length.
The seven-footer helps Utah rank number one in limiting opponents' perimeter defense. This stat is relevant because the Pacers have developed a more modernized offense.
They rely on threes – they attempt the sixth-most per game – but they won't be able to earn many good looks from deep against Utah's perimeter defense.
Indiana's Perimeter Defense
Perimeter defense is likewise a strength for Indiana's defense, which shouldn't be surprising because of their elite rim protection in the form of center Myles Turner.
Having a good rim protector behind them allows defenders to guard opposing ball-handlers behind the three-point arc more aggressively.
Again, Utah loves to attempt threes, so the Pacers' strong perimeter defense – they allow the sixth-lowest rate of three-point attempts – will be instrumental.
NBA Pick: Under 237.5 (-108) at FanDuel
---
Monday, February 13, 2023 – 07:00 PM EST at Paycom Center
---
---
Our computers project a final score of 120-113 in favor of the Thunder.
According to this projection, we should invest in a Thunder "under."
Key Thunder Scorer
I like the side for this game because of the rim-attacking prowess of Thunder scorers.
In particular, Shai Gilgeous-Alexander is playing superbly. He has scored a combined total of 74 points in his past two games, a three-point win at the Lakers and a nine-point win in Portland.
Led by Gilgeous-Alexander, Oklahoma City promises to thrive at the basket against a Pelicans defense that allows the highest field goal percentage within five feet of the basket.
Pelicans Road Struggles
Especially without the star power of Zion Williamson, who suffered a setback during his rehab process and will remain sidelined for several more weeks with his hamstring injury, New Orleans is struggling to win on the road.
To be exact, New Orleans has lost six straight road games, with all of those losses coming by four or more points. Even Orlando beat them during this streak.
NBA Pick: Thunder -2 (-114) at FanDuel
---