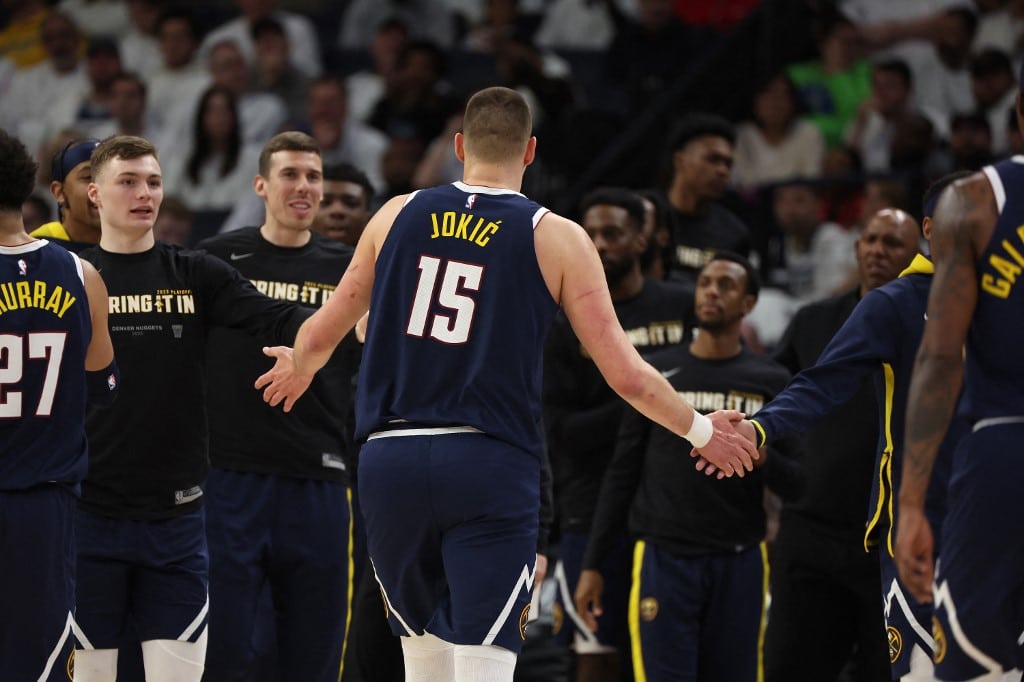 ---
Suns vs. Nuggets: Nikola Jokic Over 8.5 Assists (-145) at Bet365
---
Picks Summary
Nikola Jokic Over 8.5 Assists (-145) at Bet365
Deandre Ayton Over 1.5 Turnovers (+160) at Bet365
Aaron Gordon Over 1.5 Turnovers (+155) at Bet365
---
---
If you're going to have a Most Valuable Player award, you should probably give it to the best player in the league. That would be Nikola Jokic, the two-time and defending MVP, but it looks like Joel Embiid is going to get the nod instead.
That's fine as far as we're concerned – it only enhances Jokic's betting value for Saturday's second-round tilt between his Denver Nuggets and the Phoenix Suns. Jokic is first up in our NBA player props, priced at -145 to go Over 8.5 assists.
Our remaining picks are all about the turnovers. We're double-dipping on Deandre Ayton after cashing in last week's NBA player props, and we're adding Aaron Gordon to the mix as well.
---
Saturday, April 29, 2023 – 08:30 PM EDT at Ball Arena
---
---
Why Isn't Jokic the MVP?
He still is until someone officially takes it away, but if Embiid or fellow MVP finalist Giannis Antetokounmpo gets the honors this year, it's due in large part to voter fatigue. A recent anonymous poll of NBA players by The Athletic had 51 out of 102 respondents picking Embiid, with some specifically saying they think it's good to spread the praise around rather than heap it all on Jokic.
It's the writers and broadcasters who vote for the MVP, who will receive the inaugural Michael Jordan Trophy this year, but many of them are echoing the same sentiments. Others are making their support for Embiid and/or Giannis extremely political; either way, their narratives distort the market by causing less savvy bettors to undervalue Jokic's contributions.
Which brings us to Saturday's NBA props. Jokic is a walking triple-double, so 9 assists aren't too extreme of a target – FantasyData projects him to dish 9.93 dimes in Game 1 against Phoenix.
Here's what Joker did to the Suns during the regular season:
December 25: 15 assists in 44:25
January 11: 9 assists in 28:18
Jokic sat out the last two games on March 31 and April 6 to rest up for the playoffs, but he's clearly up to the task – assuming he doesn't get the early hook as he did in January during their blowout 126-97 victory.
NBA Prop Pick: Nikola Jokic Over 8.5 Assists (-145) at Bet365
---
Is Deandre Ayton Overrated?
He did get one vote out of the 54 NBA players who responded when The Athletic asked which players were getting too much hype (Atlanta's Trae Young led the way with eight votes). As we mentioned last week, it's been a down year for Ayton; he turned the ball over five times in Game 4 versus the Los Angeles Clippers, and FantasyData has Ayton down for another 1.77 turnovers this Saturday.
Given that +160 payout on the NBA lines, you don't have to be a basketball savant to see why Ayton is back in our basketball props for another week. Not every sportsbook will give you odds for turnover props, but most do, and it's one of the better values on the board – if you can handle the variance that naturally comes with betting these low-count stats.
NBA Prop Pick: Deandre Ayton Over 1.5 Turnovers (+160) at Bet365
---
Is Aaron Gordon Overrated?
There was a time when the answer would have been "Yes," but that was when Gordon (zero votes at The Athletic) was still a member of the Orlando Magic, who are historically awful at developing young talent.
It took a little while for Gordon to mesh with his new teammates after the 2021 trade deadline brought him to Denver, but with Jamal Murray's return from the injured list, Gordon has settled into an ideal power forward role for his talents, posting a career-high plus-2.58 DPM (Daily Plus Minus) according to the people supplying the DARKO advanced stats.
Gordon's turnover rate has also dropped to 9.8% this year, his lowest since 2016-17. He still turns the ball over, though; FantasyData says he'll do it another 1.47 times in Game 1 against the Suns, and Gordon is offering a +155 payout, similar to Ayton for Over 1.5 turnovers.
Ayton obviously has more betting value than Gordon when you look at the projections. Being the road team in Denver is never easy on the lungs, and fatigue leads to mishaps with the ball – although Phoenix is also a high-altitude location, so Ayton won't take as long to acclimatize as other visiting centers. Either way, they're both great picks, so bet accordingly, and enjoy Game 1.
NBA Prop Pick: Aaron Gordon Over 1.5 Turnovers (+155) at Bet365
---