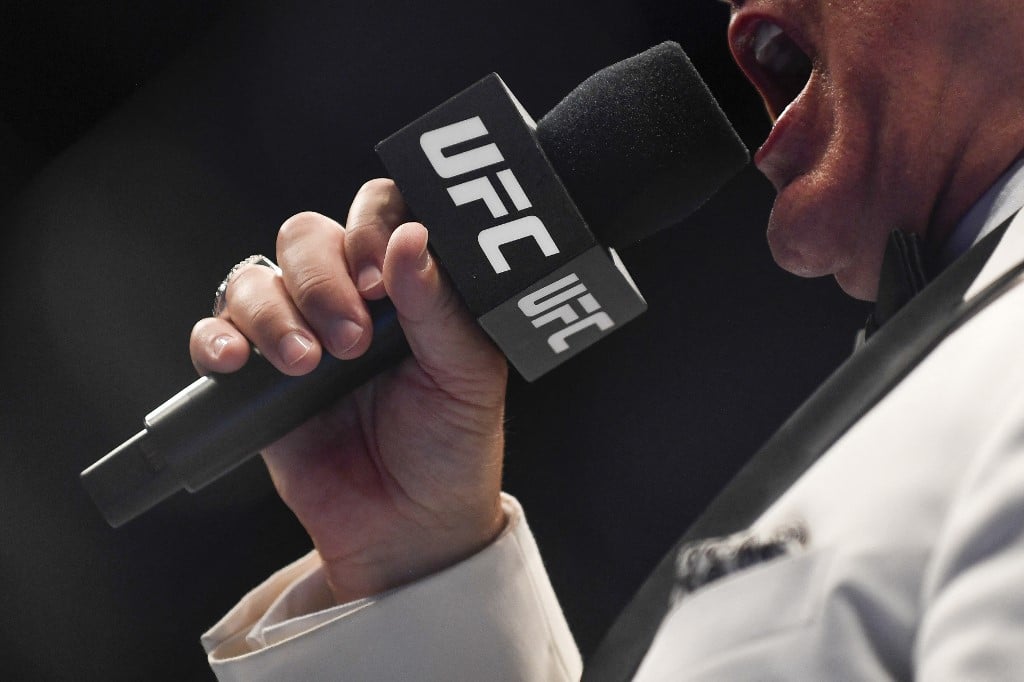 The UFC is back home in Las Vegas this weekend, and we're covering all your betting needs for a fight card stacked with red, white, and green as the promotion celebrates Mexico's Independence Day.
Let's waste no more time and dive right into the most noteworthy betting picks for the UFC Noche preliminary card matchups.
Picks Summary
Lupita Godinez by KO/TKO or Submission (+150) at Bet365
Edgar Chairez by KO/TKO or Submission (-160) at Bet365
---
UFC Noche Women's Strawweight Bout
Saturday, September 16, 2023 – 08:05 PM EDT at T-Mobile Arena
---
Since joining the UFC in 2021, the promotion hasn't been kind to Lupita "Loopy" Godinez (10-3-0 pro-MMA), who's regularly been matched with stiff competition. And still, she's managed to obtain a 5-3 promotional record and is currently riding a 2-fight win streak.
I will keep it blunt: Elise Reed (7-3-0) isn't a UFC-calibre fighter, and the promotion made a mistake in bringing her on board. Yes, a 3-3 record isn't the worst, but her successes have been versus a low level of competition, and all three of her defeats were by KO/TKO or submission.
Godinez vs. Reed: Fight Tape Analysis
Durability isn't Reed's friend, which is a huge factor heading into every bout she's expected to lose. And this weekend at UFC Noche, she's being fed to the wolves, with an opponent in Godinez that will own a huge grappling advantage.
Reed will want to strike, but once the grappling game of Godinez comes into play, her cardio will sail into the sunset, and it should only be a matter of time before the Mexican fighter can find a neck or arm for the submission stoppage.
Preliminary Card Odds & Prediction
The UFC odds have placed an undesirable price tag on Godinez, but given Reed's outings thus far, I'm not surprised.
Despite Loopy winning just 1 of her 8 UFC bouts inside the distance, Reed's durability is horrendous, and she doesn't own the jiu-jitsu defense to fend off the favorite for all three rounds.
UFC Pick: Lupita Godinez by KO/TKO or Submission (+150) at Bet365 [1u returns 1.50u profit]
---
UFC Noche Flyweight Bout
Saturday, September 16, 2023 – 08:05 PM EDT at T-Mobile Arena
---
Edgar Chairez (10-5-0 pro-MMA) lost his UFC debut to Tatsuro Taira just two months ago. Still, the Mexican-born fighter has much experience versus elite-level opponents before reaching the promotion.
He received an incredibly difficult matchup for his UFC debut. With the support of Entram Gym and the likes of Brandon Moreno, Saturday's celebration of Mexico's Independence Day is the perfect opportunity to get back into the win column.
Daniel Lacerda (11-5-0) is riding a four-fight losing streak, and some would suggest the UFC wants to gift his Mexican opponent an easy win for UFC Noche this weekend. And to be frank, I can't argue that. Lacerda hasn't looked ready for the UFC, and too many unintelligent decisions will likely cost him again.
Chairez vs. Lacerda: Fight Tape Analysis
Lacerda enjoys marching forward and putting pressure on his opponents before either one of two things happens: he finds a stoppage or loses by stoppage. This low-level fight IQ is great for durable fighters with one-pop KO power at this level, but the durability of the Brazilian is non-existent, and the flaws in his game are too apparent right now.
Chairez has never been stopped by KO/TKO during his pro-MMA career, and Lacerda doesn't have the wrestling credentials to find himself in an advantageous submission position.
The Mexican is the more well-rounded fighter; he has a higher level of experience and is now positioned to send Lacerda packing back to the MMA regionals.
Preliminary Card Odds & Prediction
The online sportsbooks have placed Chairez as a significant betting favorite, but as the underdog owns such an ugly stoppage loss streak, we'll slide over to the prop market.
It's this simple: don't back the fighter who's lost four consecutive fights by stoppage and his standing across from a Mexican slugger competing on such a celebratory day for Mexico nationals.
It seems you can't teach an old dog new tricks, and this reigns very true with Lacerda. I expect he'll step into the pocket and flatline or drop before a TKO or submission puts an end to his night.
UFC Pick: Edgar Chairez by KO/TKO or Submission (-160) at Bet365 [1.60u returns 1u profit]
---