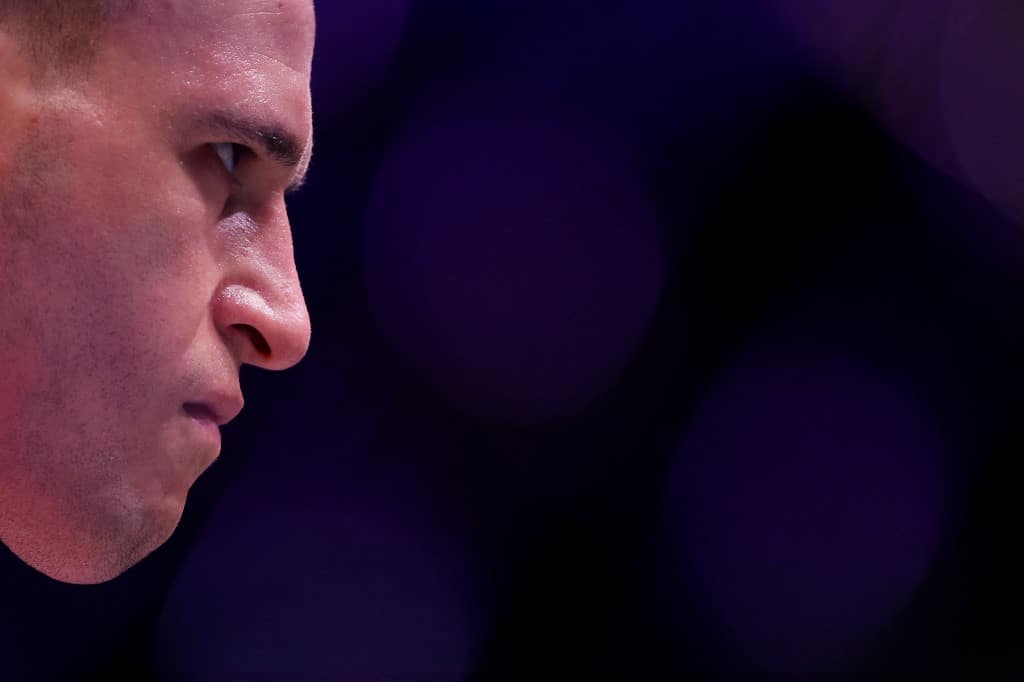 We're gifted with a flyweight banger in the main event as Kai Kara-France and Amir Albazi take center stage when the UFC is back in Vegas this weekend, and we've scoped out the best wagering opportunities.
Experienced featherweights Alex Caceres and Daniel Pineda will also battle in the co-main event, so let's waste no more time and dive right into the most noteworthy betting picks for the UFC Vegas 74 main and co-main bouts.
Top UFC Vegas 74 Picks
---
UFC Vegas 74 Flyweight Main Event Bout
Saturday, June 03, 2023 – 11:15 PM ET at UFC Apex
---
---
A title-challenging loss for Kai Kara-France (24-10-0 pro-MMA) saw the New Zealand native fail at the final hurdle before collecting the ultimate prize last time out. Still, this defeat bares no shame or reflection on the reputation and respect he's built in the UFC octagon.
However, there's no rest for the wicked, and Kara-France's return fight could prove more challenging than his last, as he'll be faced with a prospect in Amir Albazi (16-1-0), who's kept an unblemished record since joining the promotion.
Kara-France vs. Albazi: Fight Tape Analysis
Albazi, 29, has showcased an elite level of grappling throughout his career. In fact, most of his career has relied heavily on an offensive wrestling game plan, brute force in these advantageous positions, and solid durability.
That said, Albazi has never competed versus a top-five-ranked UFC competitor, and Kara-France will certainly be the toughest test of his MMA tenure.
Kara-France, 30, is currently ranked #4, and a bounce-back victory this weekend would push him right back into title contention. Oppositely to his weekend opponent, he's primarily a kickboxer with sharp footwork, fight-ending power, and a takedown defense sitting at a high clip.
UFC Vegas 74 Main Event Odds & Prediction
The UFC odds at OddsTrader's top sportsbooks are split down the middle regarding the moneyline. Some books favor Albazi, while others prefer Kara-France. Either way, the current prices display how tight of a contest it's expected to be.
Fear not; we aren't taking a flyer on the side. The fight-ending history of both competitors is more compelling from a wagering standpoint, particularly Albazi, who's only fought to a decision on three occasions during his 17-fight pro career.
Kara-France's early UFC tenure presented consecutive fights going the distance. But he's been all in or all out since reaching the top-15 rankings, as 4 of his previous 5 bouts were ended inside the distance – win or lose!
Both men have mainly competed in 3-round bouts and still own a high percentage of stoppages. Now that we're looking at a 5-round contest with two proven finishes, wagering on this fight to end within 25 minutes feels safer than flipping a coin on the moneyline.
UFC Pick: Fight Goes the Distance/No (-135) [1.35u returns 1u profit] at Caesars Sportsbook
---
UFC Vegas 74 Featherweight Co-Main Event Bout
Saturday, June 03, 2023 – 10:50 PM ET at UFC Apex
---
---
UFC veteran Alex "Bruce Leeroy" Caceres (20-13-0) has entered the prime fighting years of his career aged 34. Despite taking him over a decade of competing for the promotion, he's finally come into his own during the past five years, and a 7-2 record obtained since 2018 has gifted him a ranking position among the top 15 at 145 lbs.
Daniel Pineda (28-14-0) was cut from the UFC roster in 2014 but has since fought tooth and nail to gain his place fighting versus the elite. He's a born finisher and has won all 28 of his professional fights via KO/TKO or submission, but an explosive style has also cost him dearly in the past.
Caceres vs. Pineda: Fight Tape Analysis
Speed, size, composure, cardio, technical striking, and fight intelligence all favor Caceres. Some of these factors are why he's positioned as a moderate betting favorite. However, his defensive attributes could prove the difference-maker this weekend, as he's difficult to knock out and has presented a crafty grappling prowess during his career.
Pineda has power in his hands, but I don't expect this approach to fare well versus the noteworthy head movement and ability to roll with the punches that Caceres displays in the cage – losing just one fight via KO/TKO from 33 pro bouts.
That said, Pineda would prefer to grapple. Unfortunately, the scrambling ability and takedown defense of Caceres isn't a simple equation to solve, and outside of an early finish, he'll likely stumble into a world of trouble in the later rounds.
UFC Vegas 74 Co-Main Event Odds & Prediction
The UFC prices at OddsTrader have placed Caceres as the betting favorite for valid reasons. I'm entirely in support of this position, and although -175 isn't the prettiest price, the variables surrounding this fight favor the long-standing UFC veteran.
Caceres needs to weather the early storm Pineda is renowned for. Once this is accomplished, it'll be his fight to lose, and I expect he'll achieve victory inside the distance over a gassed-out Pineda in round two or three.
UFC Pick: Alex Caceres ML (-175) [1.75u returns 1u profit] at Caesars Sportsbook
---