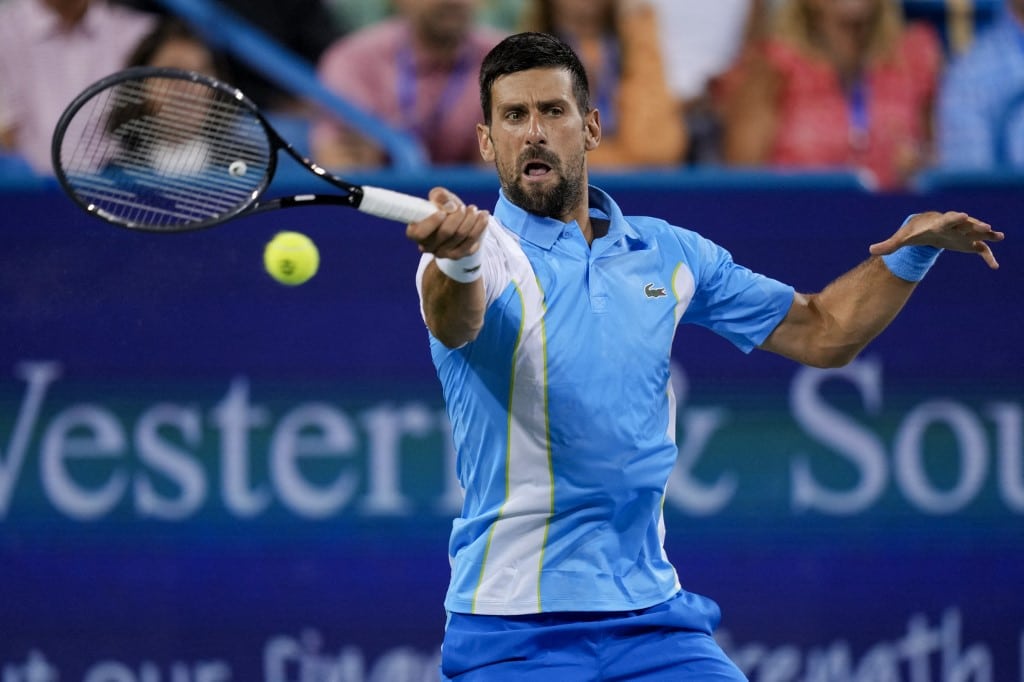 The US Open is here which means there are plenty of betting opportunities for the final Grand Slam of the season. The players will be giving it their all to try and raise a coveted Grand Slam trophy. 
When betting outright, it is important to try and find wagers that give plenty of payout. Betting the favorites pre-tournament can be rough because the small amount of return makes it a dangerous game.
Therefore, it is better to approach players with longer odds who have been overlooked, yet are dangerous to win. The longer odds also give you the ability to hedge your bet after a strong start.
With this in mind, let's take a look at the tennis odds to make some winning bets.
Picks Summary
 Novak Djokovic to Win the US Open (+120) at Bet365
Ons Jabeur to Win Her Quarter +500 at Caesars Sportsbook
Hubert Hurkacz to Win the Second Quarter (+600) at Caesars Sportsbook
---
Novak Djokovic
Novak Djokovic is arguably the greatest tennis player of all time. He is currently the best player in the world and he has only one legitimate rival right now. There's only one man that can pressure Djokovic and that is Carlos Alcaraz.
Djokovic recently won a hard-fought battle against Alcaraz in the final in Cincinnati. This was emblematic of how Alcaraz will eventually surpass Djokovic and become the number one player in the world, yet Novak Djokovic is still the best player in the game.
The Pick
While Alcaraz is younger, Djokovic has superior conditioning and knows how to pace himself. This was apparent in the French Open where Alcaraz expended too much energy early and eventually succumbed to cramping. Alcaraz has learned his lesson, yet Novak is still the master when it comes to conditioning and energy expenditure. This gives him a huge advantage in the best-of-five format.
Djokovic will avenge his loss to Carlos Alcaraz at the Wimbledon final and reaffirm his spot at the top of the men's game. Djokovic's indomitable will and solid groundstrokes will be on display once again as he wins the US Open and his 24th Grand Slam trophy.
US Open Pick: Novak Djokovic to Win the US Open (+120) at Bet365
---
Ons Jabeur
The favorite in quarter four is Aryna Sabalenka. Sabalenka won her first Grand Slam this year and is currently ranked number two in the world. There's no value on Sabalenka, however, as she is a paltry +120 to win the 4th quarter of the draw.
The second favorite, Ons Jabeur, provides plenty of value, however. We are getting five-to-one odds. Looking at the other players in the quarter, it is hard to see who could come through besides these 2 women. I expect to go into this quarterfinal matchup with a +500 on Ons Jabeur to defeat Aryna Sabalenka.
Ons Jabeur is 2-4 against Sabalenka, yet is 2-1 in Grand Slams. Jabeur beat Sabalenka at Wimbledon 2023. She lost to Sabalenka in 2021 at Wimbledon, yet Jabeur defeated Sabalenka in the 2020 French Open. In their most recent meeting, however, Sabalenka won decisively 7-5 6-3 in Cincinnati. This is skewing the odds heavily and gives us good value on Ons Jabeur.
The Pick
Ons Jabeur is one of the most versatile players in the game. Jabeur has a powerful serve, can hit with power, yet can vary pace with her slice. Jabeur's ability to play multiple styles is helpful in figuring out opponents.
Jabeur will use consistency to beat Sabalenka. On the slower courts of the US Open, Jabeur will have a better chance than she did on the blistering fast courts of Cincinnati. The most recent result has given us a nice price and there is value on Jabeur to get her third win at a Grand Slam over her rival Aryna Sabalenka.
At 5-1, Ons Jabeur to win the 4th quarter is a price we simply cannot pass up.
US Open Pick: Ons Jabeur to Win Her Quarter +500 at Caesars Sportsbook
---
Hubert Hurkacz
Once again, we are looking for the greater value in tennis betting, rather than simply playing the favorite. The favorite in this quarter is former US Open Champion Daniil Medvedev, who is rightfully priced at +125.
While it is most likely that Medvedev will win this quarter, there's no value in chasing after these wagers. Instead, we will target a player with whom we are getting a much higher payout and who has a reasonable chance of success here at the US Open.
Great Value
Let's take a look at why Hubert Hurkacz is priced where he is. To me, he should be closer in ATP odds to Daniil Medvedev than the books are giving him credit for. Hurkacz had an excellent Grass Court season and was defeated by the world's number-one player Novak Djokovic at Wimbledon.
After a slow start on the hard courts, Hurkacz won two solid matches in Toronto before losing to world number two Carlos Alcaraz. Then he won four straight matches in Cincinnati before once again falling to Alcaraz.
If you throw out the transition to the hard courts in Washington, Hurkacz's last three losses are against players either ranked number one or number two in the world and who are a clear tier above the rest of the ATP.
The Pick
Hubert Hurkacz has the ability to carry the day with a strong serve. This will play well at the US Open where it should allow Hurkacz to put pressure on his opponents with a high hold rate. Hurkacz's ability to win service games will put pressure on his opponents, namely Andrey Rublev and Daniil Medvedev. This is the reason we are getting the appropriate odds to make this a valuable wager.
Hubert Hurkacz has been playing well. We will take advantage of that by getting great ATP odds for Hubert Hurkacz to win the second quarter of the US Open.
US Open Pick: Hubert Hurkacz to Win the Second Quarter (+600) at Caesars Sportsbook
---