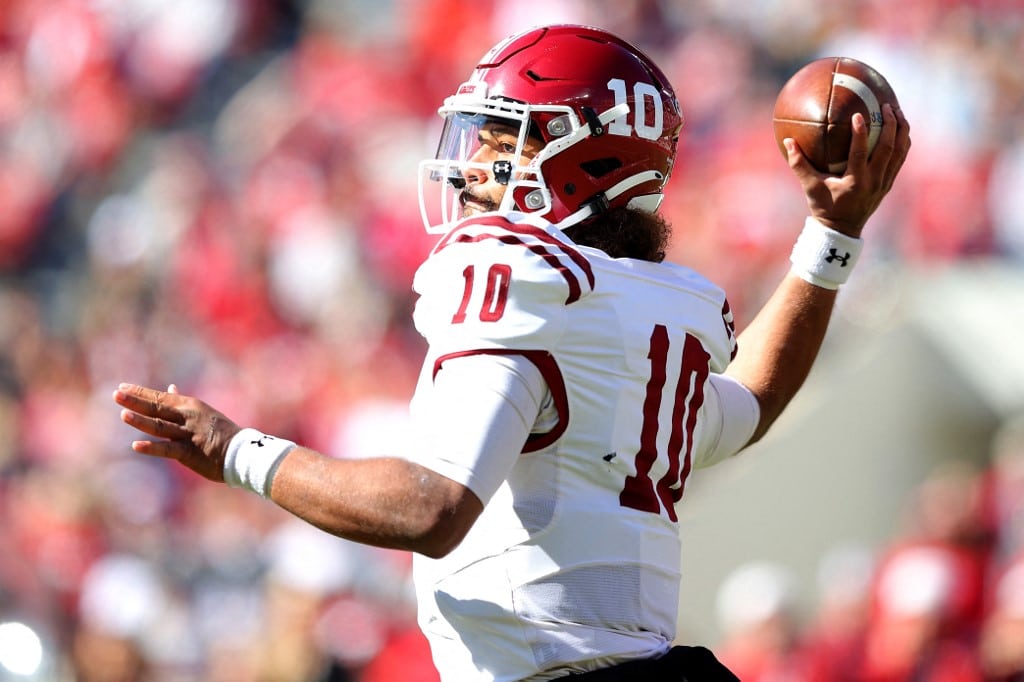 Wanna tell you story

About sport I know

When it comes to college football Week 0

It steals the show

With the teams involved, it ain't exactly pretty

And the matchups aren't exactly Top 25

But with points spreads and totals

You could say Week 0 got it all!!!

Opening words reworked from "Whole Lotta Rosie" by AC/DC
With that crazy intro, we hurdle into the start of the college football season.
---
Saturday, August 27, 2022 – 04:00 PM EDT at Memorial Stadium
Best Spread: Illinois -11 (-110)
Best Total: 43.5
---
This is the ever meeting between these two schools. Wyoming comes in having lost several seniors and transfers from a 7-6 squad, and head coach Craig Bohl only has four returning starters on each side of the ball to begin 2022.
The Illinois situation is much better with 13 starters back, seven on offense, and six on defense. Coach Bret Bielema is looking for a major shakeup on the offense that was 115th in the nation in scoring, and 112th in total offense.
Wyoming Wants Grind Teams Down into Making Mistakes
With so few returning players, coach Bohl will stick to the strengths of how he has built this program, which is running the ball and playing attacking defense.
These Cowboys are not fast even by Mountain West standards, but they bring the physicality with the running game and they have their usual assortment of tailbacks that can carry the pigskin and attack opposing defenses in different ways.
On the defensive side of the ball, nose guard Cole Godbout and tackle Jordan Bertagnole anchor the defense up front. Once an opposing offense can maneuver past that two-some, it's about as green in terms of experience as a valley in Wyoming.
The Cowboys' defense has to force miscues to stay in the contest.
Illinois Has Better Size and Speed and Has to Make That Work
Bielema's squad is a long way from being among the elite in the Big Ten, yet, this is still a power conference program that should put away a lesser-regarded program.
The way to beat Wyoming is to take their game plan and be better at it than they are.
The Fighting Illini have a size advantage and if they can establish the run, they can wear down Wyoming over four quarters. Syracuse transfer quarterback Tommy DeVito is nothing special, but he's better than what they've had the last two years in Champaign.
Look for Illinois to pull away in the fourth quarter to win by 13 or more points.
NCAAF Pick: Illinois -11 (-110) at Caesars
---
Saturday, August 27, 2022 – 10:00 PM EDT at Aggie Memorial Stadium
Best Spread: Nevada -9.5 (-108)
Best Total: 50.5 (-105)
---
This late-night affair is a football bettor's special because let's be honest, who is watching besides the family of the players?
Nevada lost 45 players from last year's roster for a variety of reasons, with the most important, Jay Norvell not getting the raise he expected and taking his talents to Colorado State, along with several Wolfpack players.
One would have thought Doug Martin might have had a coaching job for life after taking New Mexico State to a bowl game in 2017, its first in 57 years.
The honeymoon didn't last long and Jerry Kill takes over with an impressive resume.
Why New Mexico State Loses but Covers the Number
Even with the players that left Reno, Nevada still has more skilled players, which is not saying much. Ken Wilson will have his hands full trying to get buy-in from those who stuck around.
Jerry Kill has won at Northern Illinois and Minnesota, not exactly hotbeds for college football recruiting. Kill's success has come by changing the culture and he'll have players immediately playing hard and as long as they limit turnovers and bad penalties, they can hang around.
We definitely liked the opening line of +12.5 for the Aggies and we'd be willing to wait until game time to get double digits again, yet are satisfied to take the +9 betting odds.
NCAAF Pick: New Mexico State +9 (-110) at Caesars
---