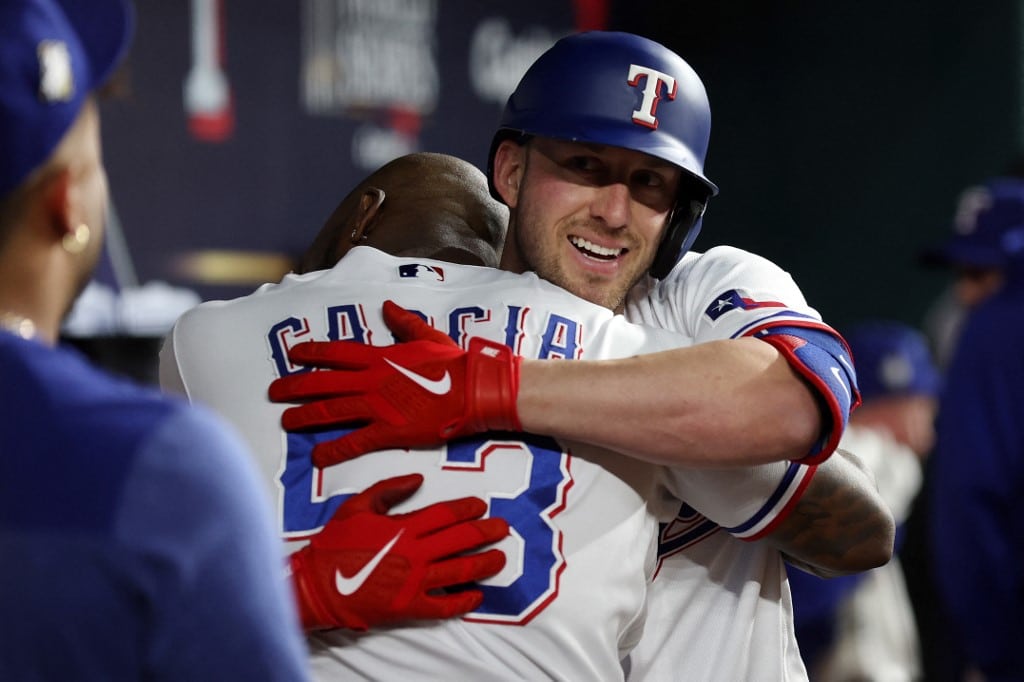 The sportsbooks have released their betting odds for tonight's World Series action.
After two games played between the Rangers and Diamondbacks, the series is tied at one game apiece. The series has now moved to Arizona for Game 3, but changing locations will pose no problem for Texas.
For your best bets, expect the Rangers to win in a high-scoring run-fest. Therefore, play the Rangers ML and the over.
My recommendations are backed by OddsTrader's computers and by my handicapping.
Picks Summary
Rangers ML (-110)
Over 9 (-105)
*Odds from Bet365 (check our Bet365 Review)
---
Monday, October 30, 2023 – 08:03 PM EDT at Chase Field
---
Our computers project a Rangers win in a high-scoring affair, and I agree.
Brandon Pfaadt (Arizona Diamondbacks)
Arizona starts Brandon Pfaadt tonight.
While Game 2 already saw a total of ten runs between these teams, one can expect even higher scoring now that each team has deployed its two best starting pitchers.
As is the case for Texas, Arizona's starting rotation suffers a significant drop-off in quality from Zac Gallen and Merrill Kelly to Brandon Pfaadt. Whereas Gallen and Kelly both finished the regular season with an ERA below 3.50, Pfaadt's ERA was 5.72.
Pfaadt's Resume
During the regular season, the toughest lineups gave Pfaadt the most trouble, although he also often struggled against weaker teams. For example, the Rays accumulated six runs in two innings against him.
Another team that hit him hard was the very team that he'll face tonight. On May 3, Pfaadt allowed seven earned runs in 4.2 innings against the Rangers.
In that game, Texas didn't just score a lot of runs off Pfaadt: the Rangers crushed him. Pfaadt allowed hard contact at a higher rate in only one other start. Moreover, he struggled to induce soft contact, and he also allowed a season-high four home runs, whereas he achieved fewer strikeouts.
Pfaadt's Arsenal
In descending order of frequency, Pfaadt throws a fastball, sweeper, changeup, sinker, and curveball.
His pitching repertoire makes him vulnerable because he does a poor job of locating his stuff well. As heat maps show, he often leaves his pitches in the most middle parts of the strike zone where batters tend to do greater damage.
His stuff typically lacks the quality to survive bad location. During the regular season, four of his five pitches yielded a slugging rate of .529 or worse. Most prominently, opponents slugged .727 against his changeup, and .650 against his fastball.
It is especially worrisome for him that opponents thrive so well against his fastball because it is by far his favorite pitch to throw. He throws this pitch almost half the time.
Besides poor locational tendencies, it suffers from a lack of movement and a lack of velocity. Batters rarely whiff on this pitch, as they easily keep up with it and track its movement.
Matchup Details
Texas hit Pfaadt hard in that May start, and the Rangers will reliably flourish with Pfaadt on the mound because they match up well against him in view of his pitches.
The Rangers rank fourth with a .461 slugging rate against his pitches from righties. This will be a game in which the Rangers' offense will be able to rely on other guys than its top stars.
Game 1 heroes Adolis Garcia and Corey Seager are automatic from the plate, as evident in their high BA and slugging rate.
But Josh Jung might be just as strong tonight. Jung is already 2-for-3 with two home runs in his career facing Pfaadt.
Max Scherzer (Texas Rangers)
Max Scherzer starts for the Rangers tonight.
While Scherzer is getting up there in years, he's still Scherzer. His 3.77 regular season ERA wasn't quite up to his standards, but it's still better than Pfaadt.
Whereas Pfaadt regularly struggled against high-caliber opponents, Scherzer could still succeed against tough tests.
Pfaadt struggled against the Dodgers, for example, but, even though they are an excellent regular-season team, Scherzer held them to one hit and zero runs in July.
Scherzer's Arsenal
Texas will win because it boasts a higher-caliber starting pitcher.
Scherzer's superiority is evident not only in his resume but in his arsenal. Like Pfaadt, he relies heavily on his fastball, but Scherzer's version boasts strong, above-average movement, in addition to good spin.
In terms of location, Scherzer also does a good job of playing his pitches off each other. For example, he likes to bury his slider after elevating his fastball.
The Total
Despite Scherzer being better than his Diamondbacks counterpart, he will help the total go "over." When he pitched in Arizona in the regular season, he was far from great, as he allowed four runs in six innings.
Moreover, his postseason starts show a version of Scherzer who is distant from his top form.
While Texas has the edge in starting pitching, its starting pitcher will still allow some runs, just not as many as Arizona's will.
MLB Pick: Rangers ML (-110) at Bet365
MLB Pick: Over 9 (-105) at Bet365
*The line and/or odds referenced in this article might have changed since the content was published. For the latest information on line movements, visit OddsTrader's free betting odds tool.