Sportsbook bonuses are like the special sauce that adds an extra layer of enjoyment to your betting experience. From enticing sign-up bonuses and generous deposit bonuses to impressive match deposit rewards, odds boosts, and comprehensive rewards programs, there's a myriad of promotional offers designed to enhance your play.
Competitive Odds
Exciting Monthly Odds Boosts
Real-time Updates & Notifications
Responsive Customer Support
Dynamic Betting Variety
User-Friendly Interface
Daily Odds Boosts
Multilingual Support
What are sportsbook bonuses?
Sportsbook bonuses are promotional offers provided by online sportsbooks that either provide players with additional money or some other perks. Sports betting offers are a great way for online sportsbooks to entice new players to sign up and reward current customers for their loyalty. 
Most offers allow players to add bonus funds to their accounts that they can play with as if it were their own money; however, there are other types of sports betting bonuses as well, such as bet insurance. Some events, like the Super Bowl, also have limited-time bet offers associated with them at some sportsbooks. 
Types of Sportsbook Bonuses
Online sportsbooks offer various different kinds of bonuses. Usually, each one will come with unique rollover requirements and terms. Some bonuses, like a sign-up bonus or match deposit bonus, may require players to make a minimum deposit. Other betting offers, such as loyalty points, may be automatically applied without the player having to fulfill any requirements. 
Below, we explore the most popular types of bonuses that you'll find at your favorite online sports betting sites. 
Welcome Bonuses
Welcome bonuses are a prevalent type of promotion offered by sportsbooks to attract new users. They are typically presented to new players upon signing up or making their first deposit. These bonuses can come in various forms, such as a deposit match, where the sportsbook matches a certain percentage of your deposit, or free bets, where the sportsbook offers you a free wager of a specific value.
For instance, a sportsbook might offer a "bet $5, win $200" promo as a welcome bonus. In this case, if you bet $5 and win, you'll receive $200 in bonus money.
Most online sports betting sites require a minimum deposit to trigger the bonus. After you add the sign-up bonus to your account either by entering a code or claiming it through customer service, the bonus funds will be credited to your account. 
In order to turn any money from sports betting bonuses into withdrawable cash, you will have to meet the rollover requirements. 
Deposit Match Bonuses
A deposit match bonus, commonly referred to as a deposit bonus, is a type of sportsbook bonus that matches your initial deposit with an equal amount in bonus bets. For example, if you were to deposit $100, the sportsbook would match your deposit with an additional $100 in bonus bets, resulting in a total of $200 for you to wager with.
Deposit bonuses come in various forms but are typically offered as a percentage of your deposit. For instance, a 50% deposit match bonus on a $100 deposit would give you an additional $50 in bonus bets, totaling $150.
Often, these bonuses are offered as a first-time deposit incentive to encourage new players to make a deposit. However, they might also be offered periodically as a promotion to existing players.
While deposit match bonuses can be a great way to increase your betting power, it's crucial to understand the terms and conditions. Some sportsbooks may require you to bet a certain amount before you can withdraw winnings from the bonus, and some bonuses may have an expiration date.
Lastly, it's worth noting that the deposit option you choose can sometimes impact your eligibility for a deposit bonus. Some payment methods may not qualify for deposit bonuses, so it's important to check this before making a deposit.
Reload Bonuses
Reload bonuses in sports betting are incentives offered by sportsbooks to motivate bettors to deposit more funds into their accounts. They are similar to deposit match bonuses and often have wagering requirements that bettors must meet. For instance, sportsbooks might offer a 100% deposit match bonus which means if you deposit $50, you receive an additional $50 to bet with. Some sportsbooks also offer reload bonuses based on the amount bettors have deposited since opening their accounts.
There are several sportsbooks in the U.S. that provide reload bonuses. FanDuel Sportsbook has personalized reload bonus offers, including 100% deposit match deals up to $50 or more. BetMGM Sportsbook offers a 100% match bonus of up to $25 for a minimum deposit of $10, suitable for weekend matches. BetRivers and SugarHouse offer regular reload bonuses, such as a 25% deposit match bonus of up to $250 for existing users on specific occasions like holidays. DraftKings Sportsbook offers reload bonuses of up to $250 or more, depending on the amount bettors have deposited since opening their accounts.
Referral Bonuses
Referral bonuses in sports betting are incentives given by online sportsbooks to encourage players to introduce their friends to the platform. These bonuses are typically in the form of free bet credits and are given both to the referrer and the referred new account holder.
To qualify for a referral bonus, existing players must meet certain conditions, such as maintaining a positive account balance and an active betting history. The referred friends must be new to the site, registering via a unique referral link provided by the existing player. The new player might also need to deposit a certain amount or place a specific value of wagers to activate the bonus.
The amount of referral bonus funds each person can receive varies between sportsbooks. For instance, BetMGM offers $100 for the referrer and the new player, Caesars Sportsbook offers a $100 bet credit, PointsBet and FanDuel Sportsbook offer $50 and $75 respectively. Some sportsbooks limit the number of referral bonuses that an existing player can earn.
Bonus Bets
Bonus bets, also known as bet credits, are a type of sportsbook promotion often offered to both new and existing customers. These promotions are designed to encourage customers to sign up and place wagers.
Bonus bets work like free credits that customers can use to place bets on various sports events. For instance, a promotion might offer "bet $5, win $200." In this case, the $200 is the bonus bet. However, it's essential to understand that these bonus bets can't usually be withdrawn as cash right away. Instead, they are used to place further bets on the platform.
To use bonus bets, customers usually have to complete a specific activity, such as making a deposit or placing a certain number of bets. Once earned, these bonus bets can be used just like real money to place wagers. However, the winnings from these bets often exclude the initial bonus stake.
Second-Chance Bets
Second Chance Bets, also known as Money-Back Specials, are a type of sports betting bonus that bookmakers offer to their customers. As the name suggests, these bets give bettors a second chance if their initial bet doesn't pan out as expected.
The way it works is relatively straightforward: if you place a bet and it loses under specific conditions set out by the bookmaker, you get your stake back, usually in the form of a free bet or bonus cash. These conditions might include your team losing in overtime, a certain player scoring the last goal, or a match ending in a draw, among others.
Second Chance Bets can add an extra layer of excitement to sports betting and potentially reduce the financial risk involved. However, it's important to read the terms and conditions carefully, as some offers might come with wagering requirements or other restrictions.
These offers are a great way for bookmakers to entice new customers and keep existing ones engaged. They can be found in various sports, including football, basketball, horse racing, and more. As always, it's crucial to gamble responsibly and consider these bonuses as part of your overall betting strategy, rather than a way to make guaranteed profits.
Odds Boosts
An Odds Boost is a common bonus feature offered by many sportsbooks. It's essentially an enhancement of the odds pricing on a particular betting market, allowing bettors to gain more profit than they would on a standard bet. The sportsbook selects specific events and increases the payout odds, making them more appealing to punters.
The boosted odds are generally offered on popular sports or significant events, and they may apply to single bets, combination bets, or even entire markets. This promotion is beneficial for bettors as it provides a chance to win a larger payout from the same stake.
Special Event Promo Codes
Special event sportsbook promos are promotional offers that sports betting platforms provide during specific events. These promos can include deposit bonuses, free bets, risk-free bets, boosted odds, and VIP rewards, among others. They are often offered during major sports events like the Super Bowl, World Series, NBA Finals, or World Cup, and are designed to attract new customers or to keep existing customers engaged and betting. These promos can offer great value but always come with terms and conditions that bettors should carefully review.
Did you know?
Bet365 prioritizes user convenience, offering multiple withdrawal options including traditional credit cards and user-friendly prepaid cards.
Terms and Conditions of Sportsbook Bonuses
When it comes to sportsbook bonuses, it's crucial to grasp the associated terms and conditions because all bonus offers are subject to terms set by the online betting sites offering them. These terms can significantly impact how you utilize and benefit from the bonuses you receive. In the following sections, we'll help you understand what requirements you may encounter when claiming sportsbook bonus codes. 
These conditions vary from one sportsbook to another and depending on the type of bonus. Typically, the following elements are included:
Wagering Requirements: This is the number of times players must wager the bonus amount before they can withdraw any winnings. For example, if a sportsbook offers a $50 bonus with a 5x wagering requirement, the player must place bets totaling $250 before they can cash out.

Minimum Odds: Some sportsbooks stipulate that players must place bets on events with certain minimum odds to count towards the wagering requirement.

Expiration Date: Bonuses often come with an expiration date, after which they can no longer be used.

Eligible Bets: Not all bets may count towards fulfilling the wagering requirements. For instance, some sportsbooks may exclude certain types of bets, such as parlays or head-to-head bets.

Maximum Winnings: Some sportsbooks cap the maximum amount players can win from a bonus.

Non-Transferrable: Bonuses are typically non-transferrable and can't be used in other sections of the sportsbook, like the casino or poker room. Also, the bonus money can only be used for games that the sportsbook allows. 

One Bonus Per Person/Account: This rule prevents players from claiming the same bonus multiple times.

Deposit Method Restrictions: Some bonuses may not be available to players who deposit using certain payment methods.

Geographical Restrictions: Some sports betting bonuses are only available to players from certain states. 
Remember, it's crucial to read and understand the terms and conditions before accepting any bonus. These rules ensure fair play and prevent abuse of the bonus system.
Where to Find Sportsbook Bonuses
Sportsbook bonuses can be found on various sports betting platforms, such as DraftKings Sportsbook, Caesars Sportsbook, FanDuel Sportsbook, BetMGM Sportsbook, PointsBet Sportsbook, and bet365 Sportsbook. Each platform offers unique sign-up bonuses and bonus bet offers to entice bettors.
Additionally, guides to finding the best sportsbook bonus codes for online sports betting in the U.S. are available, providing updated bonus codes and promo codes for top-rated sportsbooks. BetMGM, for instance, offers a $50 bonus bet for you and every friend you refer to the sportsbook. Remember, the availability of these platforms and their bonuses can vary by state due to different legal jurisdictions.
More Sports Betting Resources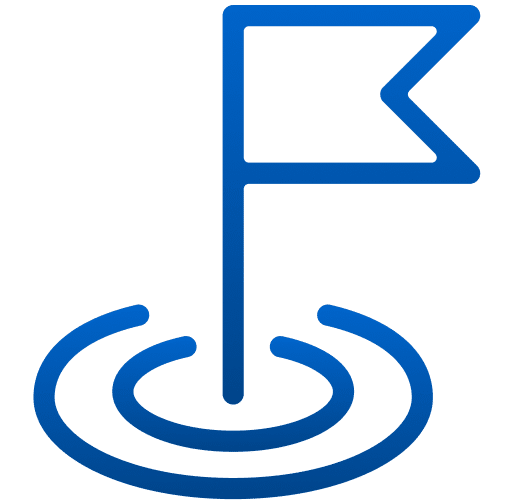 Welcome to our detailed guide to the best online sportsbooks in the United States.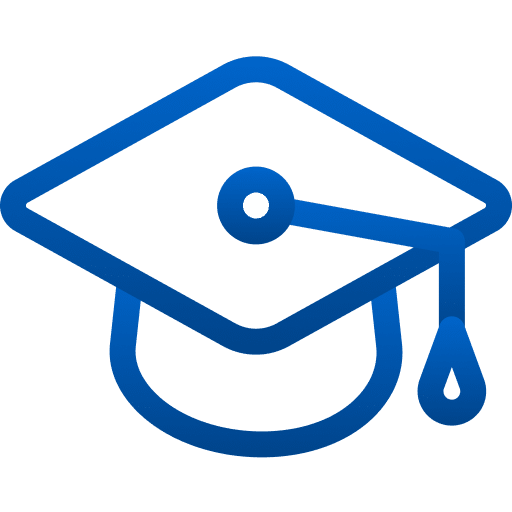 Sharpen your skills as a handicapper using our betting tutorials and resources.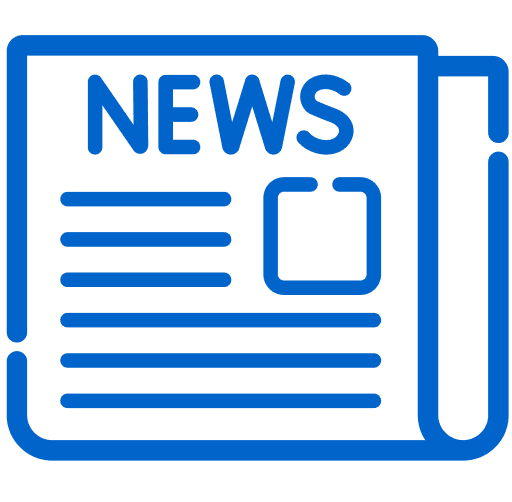 Stay updated with the latest news surrounding U.S. sports betting.
Sports Betting Bonuses — Conclusion
Numerous reputable online sports betting platforms provide a range of bonuses, including well-known names such as DraftKings Sportsbook, Caesars Sportsbook, FanDuel Sportsbook and others. These promotions are offered by online sportsbooks to both attract new bettors and reward loyal customers. Ranging from welcome bonuses and deposit matches to reload bonuses and odds boosts, these diverse offerings cater to various preferences and strategies.
As long as you are prepared to fulfill all the necessary requirements, sportsbook bonus codes offer you a great way to get more value out of betting on your favorite sports, whether that is through bonus money, bonus bet credits or other perks. 
Sportsbook Bonuses: Frequently Asked Questions