So many people when they start betting on football, do not know what to do. They got $100 to bet and they think, should they unload on one game, make $50 wagers to have two bets, or divide into four and have four games going at $25 apiece?
If you think about it, that essentially covers the thinking of 90% of bettors: all or nothing, hedging one wager against another hoping to cash both, or trying to reduce risk. With this writer having wagered for over three decades and sold selections for nearly 20 years, I've done it all and seen it all in my journeys.
In learning how different types of gamblers think and trying to find out what their expectations are when it comes to laying down cash on college or pro football, you come to very firm beliefs as to what is right or wrong.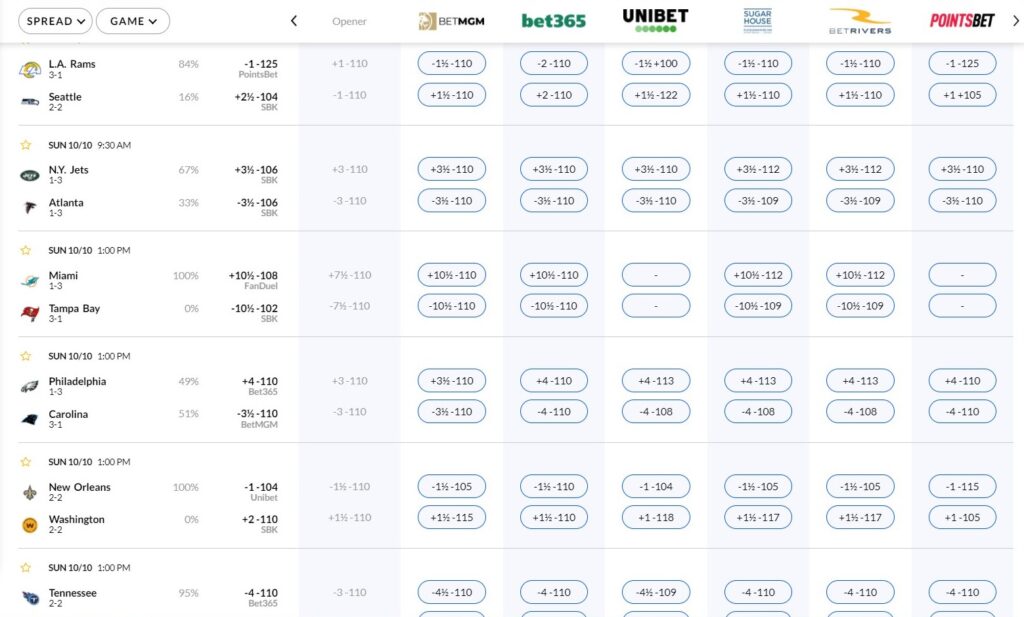 With this, I'll share my thinking on what should fit at least 80% of bettors when they review the NFL odds at OddsTrader or what sites they visit.
Newer Bettors Should Flat Bet
The least talked about and followed aspect of all sports wagering is money management. If a person was going to bet $200 for a football season and that money is gone before the end of September, they are either done or going back to well for more cash and are seeking advice on how to make it last longer.
If you have $200 or $2,000, you don't put out half that money in a week and roll the proverbial dice.
This is where most bettors get into trouble and they make a $50 bet on one game and five $10 bets (multiplied by 10 for the larger bankroll). What regularly happens is they go 4-2, lose the big wager and end up losing money despite having a winning record that should have yielded a profit.
That is why if you are making NFL picks or college football picks, it makes far more sense to flat bet or wager the same amount on every selection. This way, all elements are equal in the betting $11 to win $10 world. 
Those less experienced bettors should never lose a nickel when they achieve a winning day. When you first start out or have less than normal experience, this should be a fun source of adventure.
The bettor should not be dragged by a circumstance of having a certain degree of skill on a particular day or weekend of football only to be soured by not having proper money management skills. By wagering the same amount on every game (flat betting), if you have a winning day, you profit.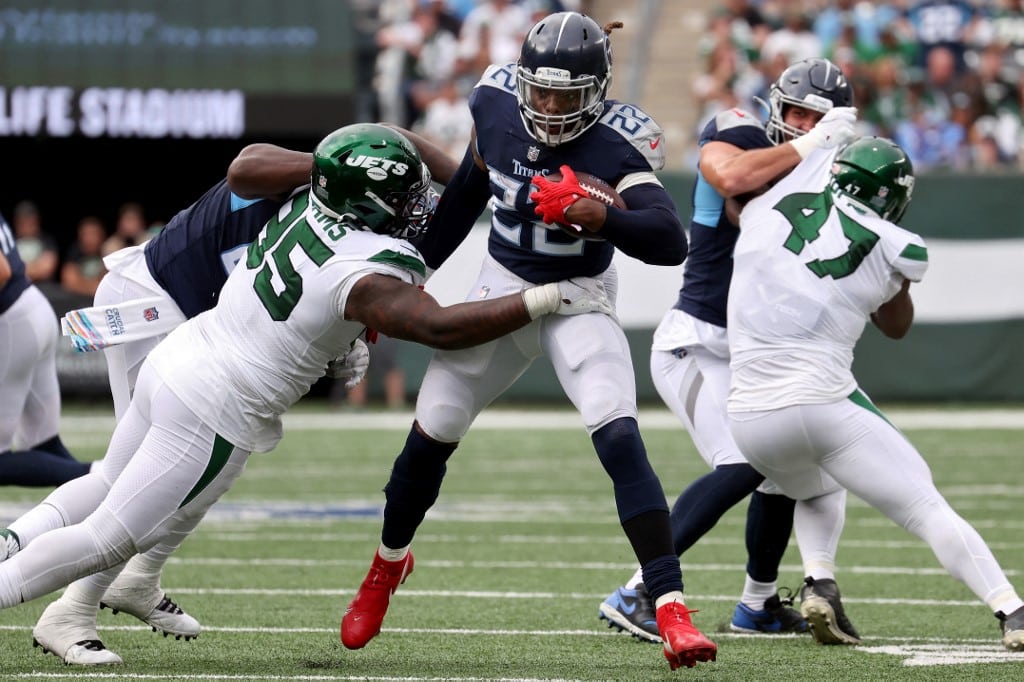 Unit Wagering Works for Those That Have Worked to Know Differences
Once your level of skill is such that you can determine a distinct difference through research that out of five games, one or two are clearly stronger plays than the others, only then should you utilize unit betting.
Oddstrader presents a group of various sportsbooks' odds, from Caesars (check our Caesars Sportsbook Review) to BetRivers (check our BetRivers Review) and more, and your mission is to determine if a favorite or an underdog has true edges in aspects of running the ball, stopping the run, and rushing the passer to generate sacks, along with a coaching mismatch. Those are factors that have a better-than-average chance to cover the number.
Generally speaking, unit betting requires a somewhat larger bankroll. For the series of discussions, we'll reference the $2,000 bankroll. Because we don't want to go overboard, we will use 20 to 25 percent of our bankroll to make six plays.
This bettor has one play that truly stands out, another that is close, and four others that are equal. The money management of unit wagering requires proper thinking and here is a good plan.
$140 Best Bet
$100 2nd Best Bet
$65 each on four other bets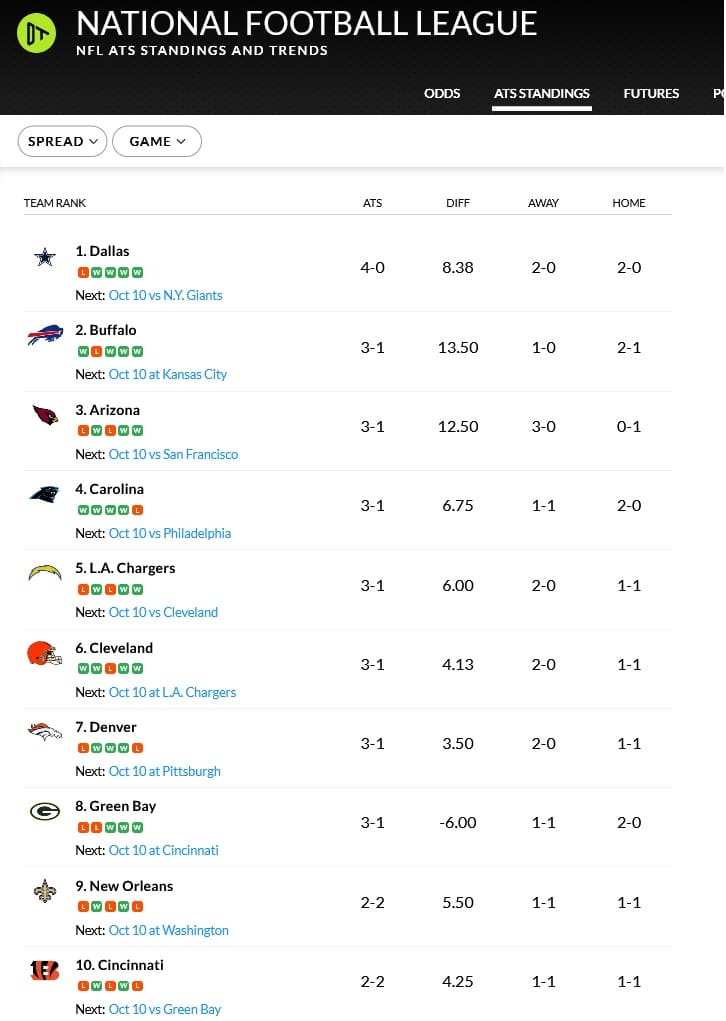 The skill of this plan is in the details. If your best bet loses (and they will) but you hit your second and one of your third choices, you have covered the loss of your top play. ($165 in wins minus $154 (with juice) losses)
If your best bet is correct, that compensates for the second pick falling. And if the top two plays falter, yet your four other ones come in, your net loss is only $4. (Win $260 minus $264 (with juice).
Granted, you did have a winning day by the record, but being a more accomplished bettor, you are expected to win a higher percentage of your top plays compared to the rest over the course of the season to balance that out.
Thus, it is best to see where you fit according to your skill level and bet accordingly for the best results. Work to reach a higher level to become smarter and ultimately a more profitable sports bettor. And remember to check back for more betting strategy at the OddsTrader blog. Happy betting!