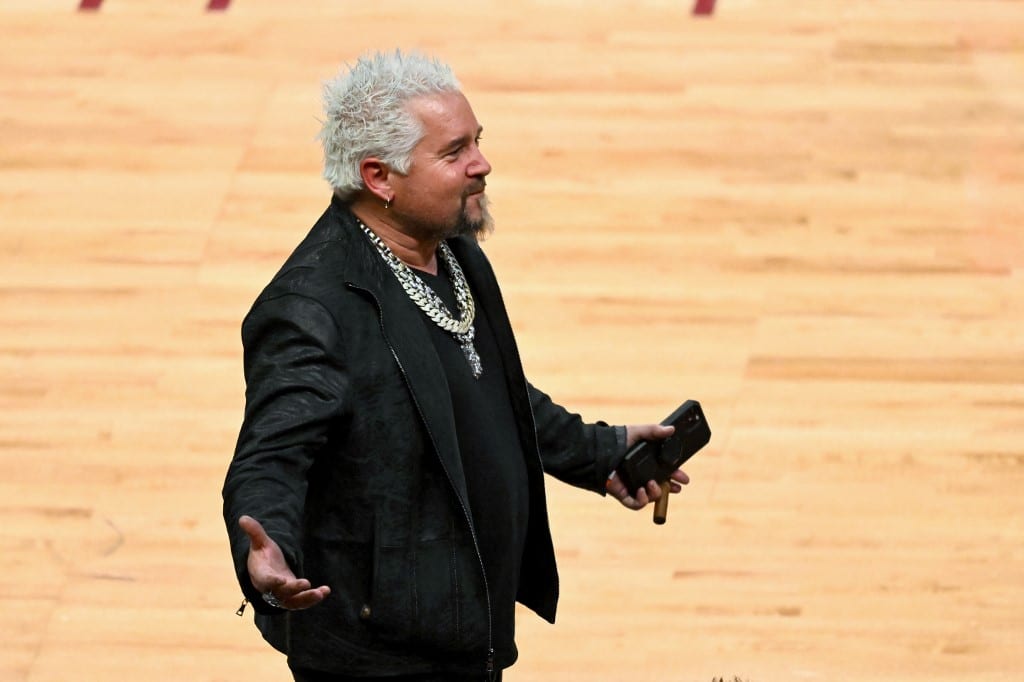 With the two more retail sportsbooks opening at Chase Field and Arizona Downs, the sports betting market in Arizona continues its rapid growth.
They've even brought in a celebrity chef with their latest Chase Field offering. With the model they have in place, there's no doubt that they will continue to be one of the leading states in the country in terms of handling.
Chase Field Sportsbook with a Twist
Attaching your name to a celebrity usually boosts interest and the sportsbook opening at Chase Field is no exception. There are a host of brand names that are benefiting from each other through this venture in what marks another feather in the cap of the Arizona sports betting market.
Caesars has opened a sportsbook at Chase Field and it comes with a culinary twist. The new sportsbook which will be located at the home of the MLB's Arizona Diamondbacks will feature Guy Fieri's DTPHX Kitchen + Bar.
Second Retail Sportsbook to Open in Arizona
This is the second retail sportsbook to open in Arizona, with the first being at the Footprint Center. The sportsbook at Chase Field will be two stories and is quite spacious at over 22k square feet. The new establishment will replace the old Game Seven Grill in the plaza outside Chase Field.
The sportsbook itself will include nine betting windows and thirteen self-serve kiosks. It will have a capacity of 425 customers.
Arizona Market Very Progressive Nationally
With its unique model, Arizona is poised to be one of the leaders in terms of handling nationally. There are only six jurisdictions in the entire country that legally allow sportsbooks at professional stadiums.
The sportsbook at Chase Field is only the fourth of its kind nationally. It isn't the first in Arizona however with another having opened at the Footprint Center in Phoenix last year. In fact, all of the professional sports teams in Arizona are partnered with a sportsbook.
Where You Can Compare the Odds?
Players across the country that don't yet have access to legalized sports betting via mobile, can go to OddsTrader once this changes.
OddsTrader currently offers betting odds comparison in:
Illinois
Colorado
New Jersey
Pennsylvania
Tennessee
Michigan
Virginia
Iowa
West Virginia
Health Returns for Arizona Sportsbooks
As is the case with most states in the top 10 in terms of sportsbook handle, mobile accounts for the majority of the action.
There is no better representative of that trend than the state of Arizona where 99.5% of wagers were made via mobile.
The overall handle for March was an impressive $691 million with a 5.6% hold. While that hold is relatively modest by industry standards, $38.9 million in revenue is still quite strong.
Caesar's Existing Retail Sportsbook
Caesar's existing retail sportsbook took in a modest 400k which accounted for only 12.1% of all retail bets. That is one of the main reasons Caesar's comes in only 4th in terms of market share in Arizona.
They accounted for 13.9% of the market share with a total of $95.8 million in bets taken. With their latest offering at Chase Field, they will be hoping to increase their market share in the Grand Canyon state.