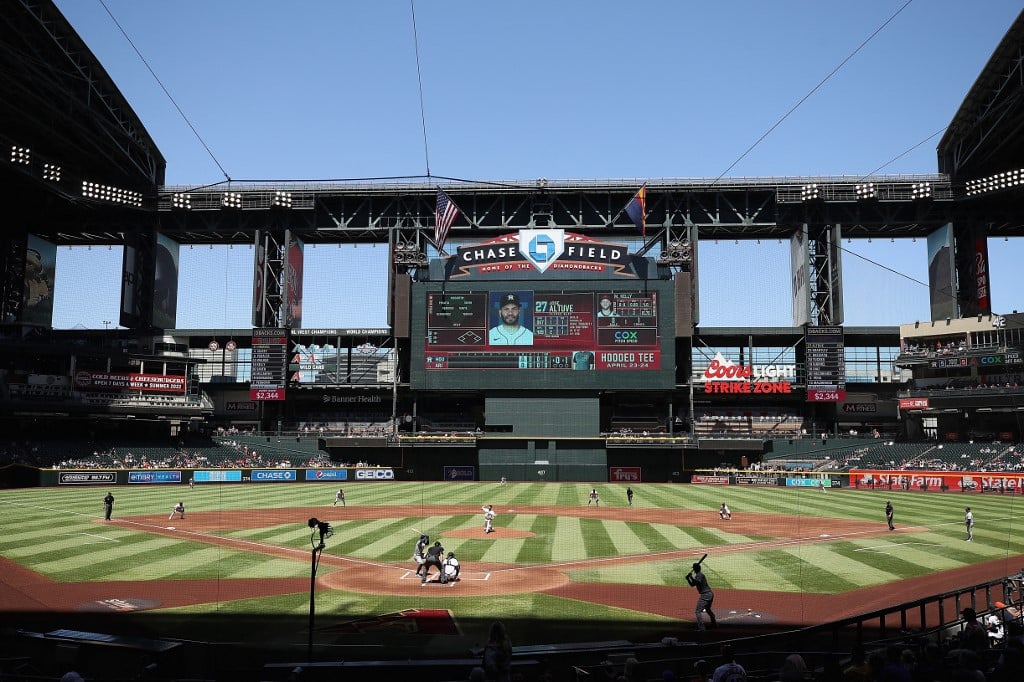 Best Month for Arizona Sports Betting
The sports betting market in Arizona just closed the books on their best month to date in terms of betting handle.
It also set a new post PASPA record in terms of handling in a quarter on a national level despite being relatively new on the scene.
These numbers also speak to a national trend with March being the second biggest handle recorded nationally since PASPA was struck down.
Arizona Sports Betting Market Looking Healthy
When the details of the Arizona sports betting market were made final, it was always understood that they had the chance to be very competitive.
They've exceeded those expectations with the handle posted not only in March but the last quarter as well.
We'll start with the March handle that was just short of $691 million which is a record for the state since launching.
Arizona Quarterly Numbers
In terms of quarterly numbers, they also set a record, this time on a national level, in terms of the handle.
As a result, gross gaming revenue increased by over 52% on a month-over-month basis. The win rate was 5.4% which is slightly lower than the industry standard but still a very healthy return.
Arizona isn't the only place that saw booming numbers with $92.2 billion in wagers reported nationwide.
Lawmakers in Arizona will be extremely happy with the $1.9 million in tax revenue. On a national scale, there was $118.5 million dollars collected in taxes from sports betting.
Suns Failure Didn't Slow Down Arizona
The Phoenix Suns of the NBA were listed by bookies as the favorites to win the NBA title after two consecutive strong regular seasons and a trip to the Finals last year.
That did not work out as planned and instead, the Suns flamed out in the second round to the Dallas Mavericks.
There's no telling what another run to the Finals might have done for them in Arizona considering they still had a record-setting month despite the massive letdown.
Mobile Sports Betting Being Profit in Arizona
Mobile sports betting has again proven to be the big money maker for Arizona as is the case with every other state that has launched.
Time and time again, states that have launched without mobile have fallen way short of expectations.
It is simply not possible to maximize profits without mobile/online wagering and Arizona's handle for March is just another reminder of that fact.
An incredible 99.5% of the overall handle in Arizona came from mobile wagering. It's obvious that they would not have set a national record for quarterly handle without mobile wagering in place.
Arizona In-Person Wagers
For those that enjoy making in-person wagers, that option is available as well. Two retail sportsbooks were opened in March and brought in a handle of $3.3 million.
Chase Field, home to the Arizona Diamondbacks took in a modest $458,758 in wagers. We should expect to see that number rise considerably considering baseball is only just starting its new season and with the other major professional sports league's on hiatus, they will be the only show in town.
When Will OddsTrader Be in Arizona?
Players across the country that don't yet have access to legalized sports betting via mobile, can go to OddsTrader once this changes.
OddsTrader currently offers betting odds comparison in:
Illinois
Colorado
New Jersey
Pennsylvania
Tennessee
Indiana
Michigan
Virginia
Iowa
West Virginia