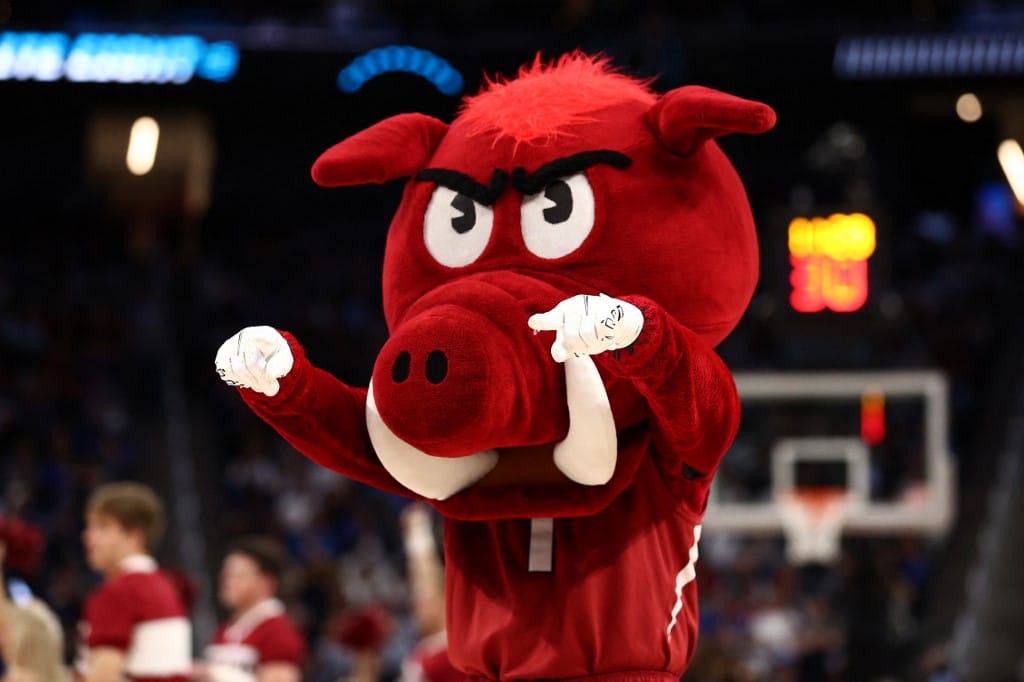 Mobile sports betting in Arkansas looks different than most states but seems to be working so far. Unlike most other states that have legalized and launched mobile sports betting, Arkansas does not have any national online operators. Instead, they have two local casinos operating their own branded mobile apps. 
The differences in Arkansas Betting Market Model
So far so good in terms of the launch of mobile wagering in Arkansas. Southland Casino Racing in West Memphis launched their mobile betting platform known as Betly Arkansas. It is available on both mobile and desktop/laptop as well.  
A few months later, the casino in Pine Bluff went live with its own mobile product called BetSaracen. A third casino joined the market when Oaklawn Racing Resort, located in Hot Springs, released its own mobile app called Oaklawn Anywhere. 
Oaklawn's mobile offering allows bettors in Arkansas to be on horse races only for now. They are expected to launch sports betting app shortly as well. If all of this sounds a bit strange, it is as if we're comparing it to the other sports betting markets in the country. Even though Arkansas casinos are allowed to partner with national operators, they have chosen not to so far. 
Revenue Sharing Main Culprit for Lack of National Operators
A quick look at the deals that national operators have with most casinos around the country reveals that the revenue sharing is somewhere between 5%-15% of profits.
That's where things get much more complicated when looking at the landscape in Arkansas. A rule by the Arkansas Racing Commission requires operators outside of Arkansas to share 51% of their profits. 
While there are other states' profit-sharing models way above 15%, those states usually have sizable populations that would help offset that big number.  
The best example would be New York which has a 51% tax rate for operators. Well, they can get away with that because of the size of their population combined with its financial power. 
Arkansas has neither of those things to fall back on so national operators aren't nearly as interested. For a better idea of why take into account the fact that Arkansas as a state has almost three times fewer people than just the city of New York. When you compare the state populations (Arkansas has 3 million compared to New York's 19 million), suddenly the 51% seems significantly smaller in Arkansas. 
Arkansas Looking to Make Some Improvements
Feedback has been generally positive so far when it comes to the various local mobile platforms available in the state. Of course, no sports betting market is perfect and there have been a few hiccups for Arkansas along the way. 
As is customary with any sportsbook on the planet, when payouts aren't seamless, there will be negative feedback. There have been some complaints about the Betley app which users say makes depositing and withdrawing a little confusing.
Some of the processing times have not been the same as advertised which again is par for the course. If it only takes seconds to make a deposit but days to get your money back, people will get angry. Especially if you advertise 24-hour payout times.
There are a lot of positives though, especially when it comes to local sports. As one of the few states in the country without a professional franchise in any of the major North American sports leagues, NCAA sports are king in Arkansas. Locals have been very pleased to find lines on their favorite college sports that are still competitive with national operators. 
Players in Kansas and across the country that don't yet have access to legalized sports betting via mobile can go to Oddstrader once this changes. Oddstrader currently offers betting odds comparison in Illinois, Colorado, New Jersey, Pennsylvania, Tennessee, Indiana, Michigan, Virginia, Iowa, and West Virginia.