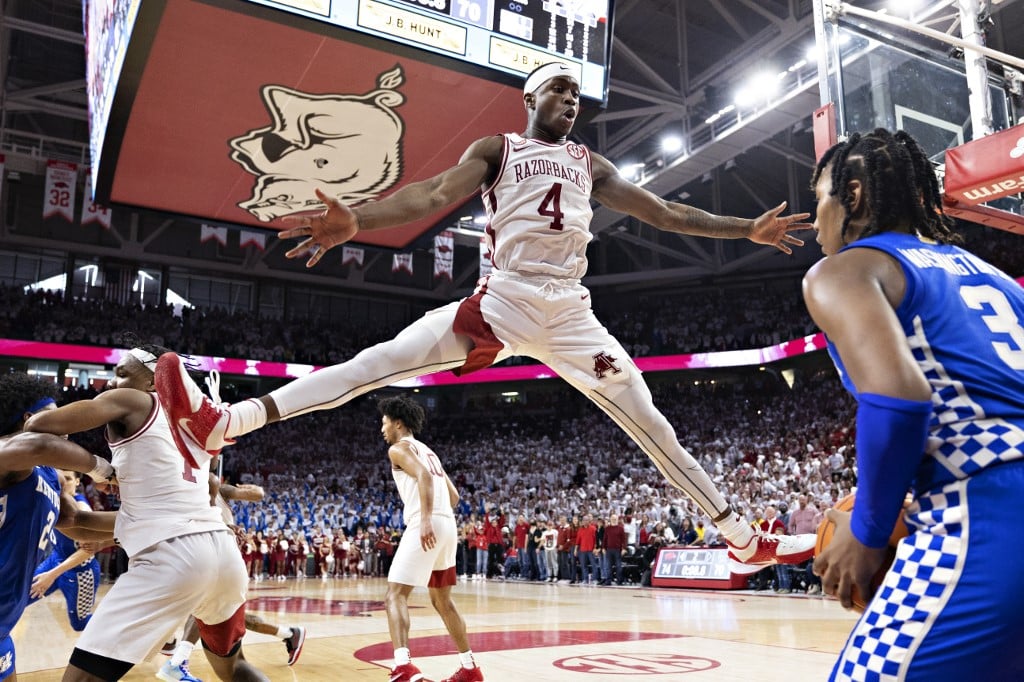 This past weekend saw legal sports betting go live in the state of Arkansas. It is rare for a state to launch online sports betting first but that was the case here in Arkansas. The one difference is that online bets can only be made via Mac and PC browsers at the moment. Mobile betting will be available in the near future which is a win for everyone in the state.
Arkansas Goes Live with Unique Approach
Online sports betting has launched in Arkansas with a bit of a twist. For the majority of the states that have already launched, online and mobile betting has not always been available until a later date. In fact, for a lot of states, getting online betting included has been a difficult process that eventually had to be settled in court. That is not the case here in Arkansas as online betting launched this past weekend.
That is great news for locals considering Arkansas is right in the heart of SEC country. With conference tournaments and March Madness right around the corner, this is indeed the perfect time to launch after missing out on the Super Bowl. Arkansas' basketball team is one of four SEC schools in the top 15 in most polls so we should expect to see plenty of action in this part of the country.
Mobile Betting Will Have to Wait
There is a bit of a twist when it comes to Arkansas' online betting. It is only available on Mac or PC at the moment with mobile to follow shortly according to reports. While there are no brick-and-mortar sportsbooks available in the state either as of now, that isn't nearly as impactful as mobile not being ready as yet. The fact is, mobile is the way bettors prefer to make their wagers. Even if you don't have the exact data, you only need to look at the world around you.
The available data does indicate that in states where mobile wagering is available, it accounts for over 80% of the handle. When you think about the world we live in, that makes perfect sense. Even those of us that work on a Mac or PC daily because of work still probably spend as much time on our phone as we do on one of the aforementioned devices. As for people that don't use a Mac or PC daily, it's not even close.
Two More Sportsbooks to Launch Soon
Oaklawn Racing Casino Resort is expected to launch its mobile betting platform in a few months. By the time they are ready, they will be the third sportsbook in Arkansas. Saracen Casino Resort will be ready to launch its Bet Saracen app shortly.
Even though not having a mobile will affect Arkansas' bottom line, the reality is, the ability to do it on a Mac or PC already puts them in a better position than the majority of states when they first launched. Obviously being able to bet anywhere is better which is what mobile offers but that is a matter of when not if. It appears Arkansas has put itself in the best position to maximize profits in the coming year.
Players across the country that don't yet have access to legalized sports betting via mobile, can go to OddsTrader once this changes. OddsTrader currently offers betting odds comparison in Illinois, Colorado, New Jersey, Pennsylvania, Tennessee, Indiana, Michigan, Virginia, Iowa, and West Virginia.