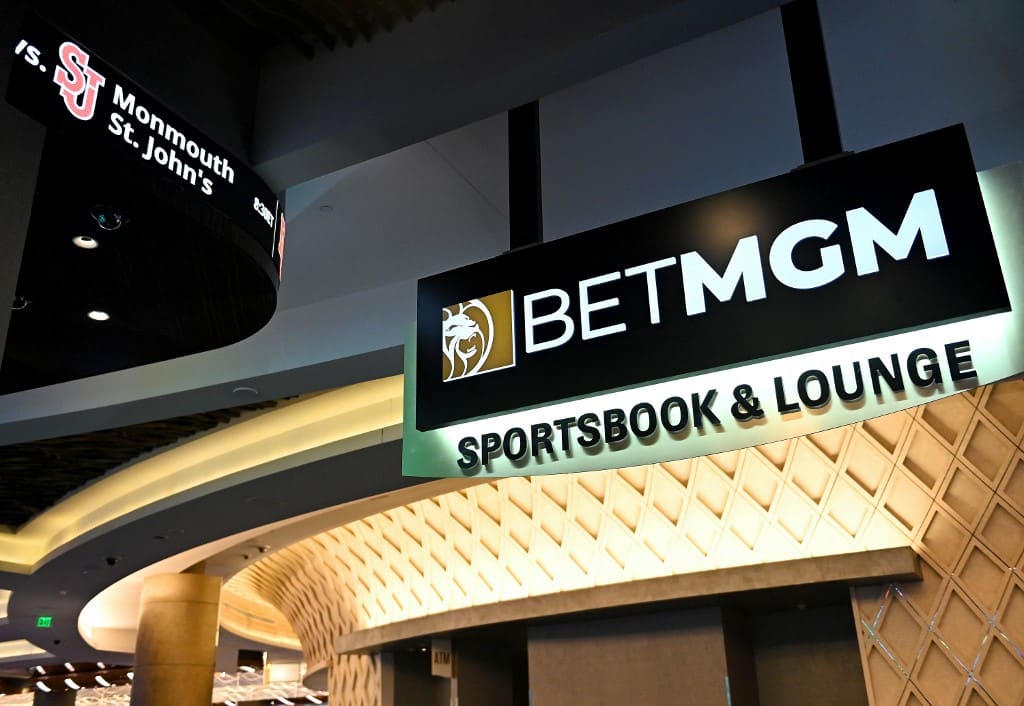 BetMGM (check our BetMGM Review) is one of the leading gaming companies in the industry of online sportsbooks and has recently announced more sports betting features on its sports betting app for the NFL season currently underway. 
Free for Me… and You!
There is nothing like a free contest to attract customers and that's just one of the enticements customers will find on the BetMGM sports betting app. According to a recent announcement, entry into its NFL Survivor Pool will be free to all of those who are in those states in which it operates and are of legal age.
There will be a $100,000 winner-take-all prize and existing customers will find increased functionality on the app with same-game parlays as well as odds boosts and much more.
Those who are unfamiliar with survivor or knockout pools only need to know that only one team each week can be chosen by the player to win straight up, with no point spread involved, and that team cannot be chosen again.
The last person remaining in the contest will win $100,000 from BetMGM but, as always, read the rules for any contest before you join. For instance, BetMGM's Survivor Pool stipulates those in Nevada and Puerto Rico, as well as property-restricted apps through regional partners, will not be allowed to participate.
Increased Functionality
Customers who travel during the NFL season will have a more seamless mobile experience with the BetMGM app. The streamlined BetMGM account experience will allow customers to view account details and balances with greater ease between those states in which the BetMGM app is operational.
BetMGM CEO, Adam Greenblatt, said via a BetMGM press release: "We developed our state-of-the-art sports betting platform to feature a variety of ways sports fans can engage. The next generation of the BetMGM app is a giant step forward in the sports betting experience, increasing the level of entertainment before, during, and after games."
Parlays are a big part of how sports betting platforms work and customers enjoy the prospect of risking a little to win a lot. And at BetMGM their new Same-Game Parlay+ allows a customer to combine two same-game parlays to effectuate even greater returns.
Another new spiff is coming to BetMGM customers located in states associated with the company's NFL partners including the Arizona Cardinals, Baltimore Ravens, Denver Broncos, Detroit Lions, New York Jets, and Tennessee Titans. Customers in those states will be given 50 percent odds boosts for in-game betting.
Finally, if you are a new signup to BetMGM make sure to take advantage of one of these two welcome bonuses. A first-time bet of up to $1500 that will be paid back in bonus bets should it lose. Or if a new customer wagers $10 on any football game they will receive $200 in bonus bets.
8-Bit Barry
Another feature named after BetMGM brand ambassador and NFL Hall of Famer, Barry Sanders, is called the 8-Bit Barry. This allows players to choose among several options that can win weekly prizes. The prizes featured will include some of the following:
A parlay boost token
Odds boost token
Same-game parlay insurance token
Bonus bets
According to the announcement, the 8-Bit Barry free-to-play game is the following:
"Every week, the BetMGM customer selects an option for Barry Sanders to spin, juke, or stiff-arm their way to prizes. If the bettor chooses correctly, leaving the defender in the dust, they will be gifted a parlay boost token, odds boost token, same-game parlay insurance token, bonus bets, and more."
---