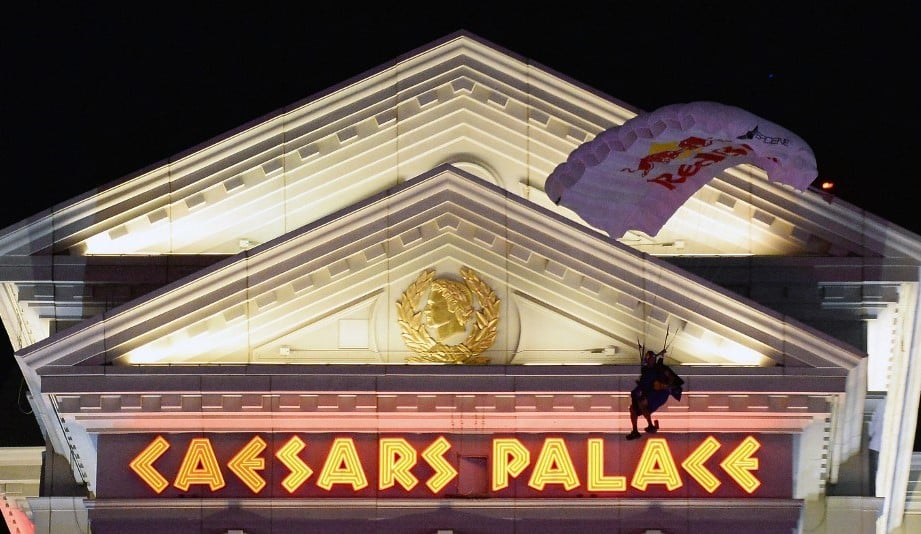 Caesars reported profits of 34 cents per share, which was substantially higher than Wall Street's estimate of 29 cents per share, causing optimism for the gaming icon's short and long-term future.
Caesars Stands Tall in Q3
Year-over-year growth was on full display in Caesars' Q3 report as the gaming giant revealed revenue of $3 billion which was an increase of 3.7% from Q3 of last year. Much of the growth was attributed to its online gaming arm and retail casino performance.
Net income reported was up over $22 million from quarter three of 2022 to $74 million while consolidated Adjusted EBITDA soared to a record of $1.04 billion which was an increase over the $1.01 billion from the same time last year.
Tom Reeg, CEO of Caesars, said: "We experienced Adjusted EBITDA growth year over year in all three of our primary operating segments including Las Vegas, Regional, and Caesars Digital. Our regional segment achieved an all-time quarterly Adjusted EBITDA record as we harvest the recent portfolio investments within this segment."
Online Gaming Turns Around
One of the biggest shots in the arm to Caesars' bottom line was its performance in the digital realm. Caesars Digital Adjusted EBITDA experienced a $2 million gain versus a $38 million loss in Q3 of last year. The launch of Caesars Palace Online propped up profits and the report showed spending had increased 38% from the same time last year on the company's digital business.
"We feel very good about how the business is performing, how it's coming together," Reeg said on a call with investors. "We feel very good about what we see in front of us. We're excited about the momentum we've got in online casino now that we've launched Caesars Palace Online."
Nine months into 2023, Caesars has reported $8.7 billion in revenue which is up a healthy 8.9% from the same time in 2022. Land-based casino gaming is the company's cash cow with revenue of nearly $4.8 billion, followed by $1.58 billion in hotel revenue and food and beverage's $1.31 billion.
However, it was a stunning increase in Caesars' digital wing that saw the most growth, over 115% from the first nine months of last year to $669 million.
Caesars President and Chief Operating Officer Anthony Carano added: "We are looking forward to a strong finish to 2023. Consumer demand remains strong and our capital projects are winding down. We will continue to remain focused on operating cost efficiencies, harvesting returns on project capital, and driving long-term EBITDA growth."
Workers Getting a Boost
Apparently, Caesars will share the wealth, as pay increases for its employees in the culinary area are on the table and stakeholders are being told now so they are not surprised by what could be a decreased revenue report later.
"Our employees should and will participate in that, so you should expect that when we reach an agreement on a contract, it's going to be the largest increase that our employees have seen in the four decades since we started interacting with the Culinary Union," Reeg said.
But when the company pulls the trigger on the raises is still unknown. "This is a five-year contract," the CEO told investors. "These are complex contracts that cover a long period of time and we're going to do the work with the union to make sure that we do it right for all parties. I can't tell you if that means it's going to happen next week, a couple of weeks from now, or a month from now."