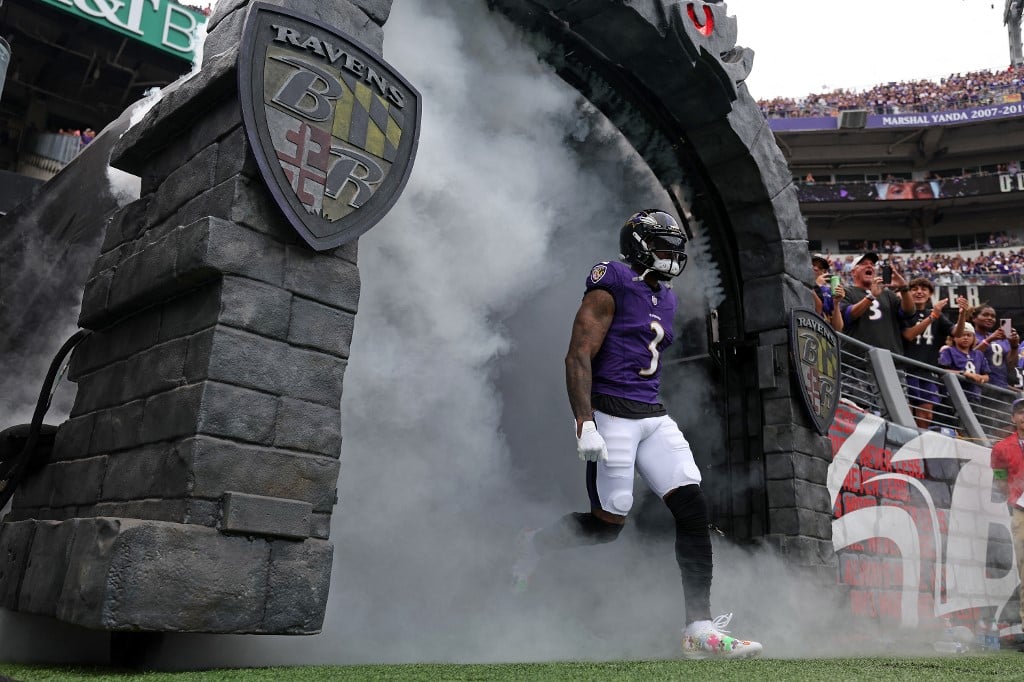 Betting games in real-time has grown in popularity and Caesars Sportsbook believes it can blaze a trail in that category in what they are calling "fire bets", a product that is currently in its advanced testing stage.
Live Streaming & Betting
The NFL and Genius Sports officially launched BetVision this week, a streaming service allowing users to watch a game from a single screen and place a bet.
For its part, Caesars, one of the top online sportsbooks, recently joined Fanatics and BetRivers as the three operators that will offer the service. Still, Caesars intends to enhance their customers' experience with a personalized service that will send push notifications and show highlights of the games.
"I would say the live game experience is one that we're investing a lot of effort around," said Ken Fuchs, who serves as COO and head of sports for Caesars Digital.
"Our objective is to have the best live betting experience for customers in the industry."
Rising Demand for Instant Gratification
The immediacy that micro-betting brings to the table has grown in popularity, as instant gratification is the name of today's game.
Some would insist that the three hours it takes to watch a football game and find out the results of a wager on a side or total gives the bettor a more comprehensive experience.
'Fire Bets' Aim to Redefine In-Game Wagering
However, there is a newer and younger breed of sports bettor who prefers instant results which is why Caesars' Fire Bets were created. It caters to that crowd that craves the excitement of a sporting event in quick doses. One example would be allowing the bettor to wager on what the next hitter in a baseball game will do in his plate appearance.
But even more immediate is permitting customers to wager on the outcome of the next pitch. Will it result in a ball, a strike, an out, a hit batsman, or a hit? All would have accompanying odds but it's a lightning-quick decision that must be made and if the customer waits too long the opportunity will expire.
However, a new fire bet will follow and the options are many. Bettors will be able to wager on the speed of the pitch or the outcome of the next play in a football game.
There are a myriad of possibilities and Caesars intends to be a trailblazer in this category.
"When you combine Fire Bets with live streaming of NFL games, push highlights, and a great design that pulls this together in one page, it becomes a really robust, fun experience, not just before the game, but while the game is going on," Fuchs said.
Simplebet Platform
Simplebet is the platform that is being used to construct the micro-betting category through its proprietary machine learning and algorithmic pricing engine. It is an in-game betting platform that instantly creates more sports betting opportunities while a game is underway which is what separates it from the pack.
FanDuel's micro-betting product, known as FanDuel PlayAction, tested the platform and over the first three weeks of the 2020 NFL season the results were as follows:
Sunday games: 36 bets per user, per game.
Primetime games: 23 bets per user, per game, with an average session duration of 28 minutes.
Average retention of 30%, with a high percentage of users trying the contest a second and third time.
Over 10% of users logged in to the app for a period of at least two hours.
CEO Chris Bevilacqua said, "We don't have traders, that's the beauty of it. Everything we've built is through machine learning and automation, there's no human intervention."
"Caesars Fire Bets powered by Simplebet's technology is another excellent use case for an innovative in-play product developed in tandem with our sportsbook operator partners," Bevilacqua wrote in an email.
"We look forward to showcasing the benefits of our technology and improving the user experience throughout the NFL season."