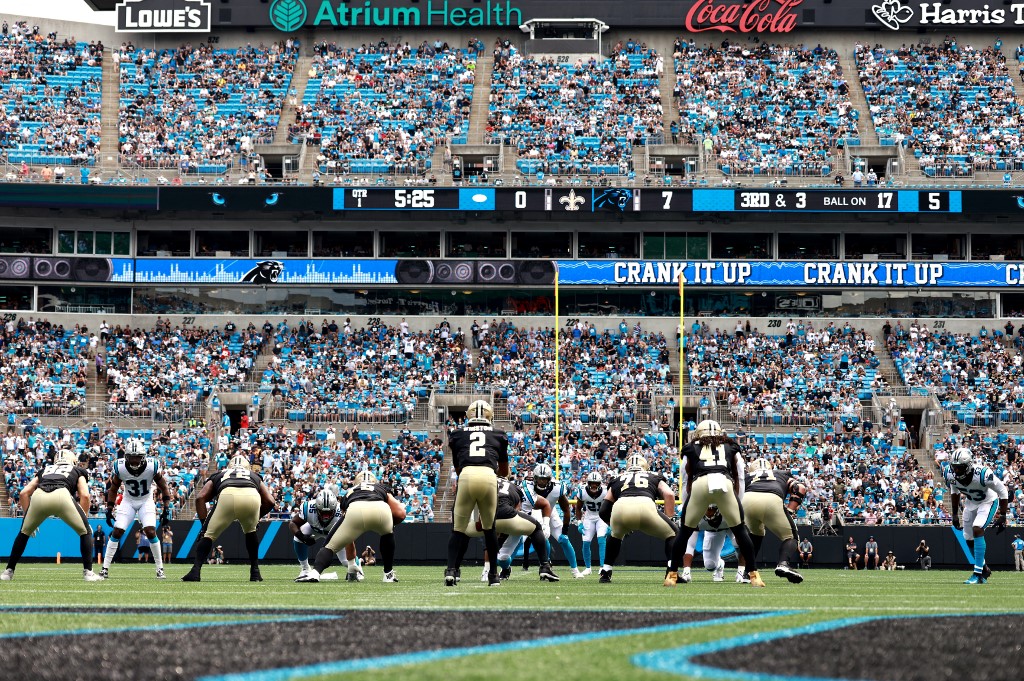 Caesars Sportsbook continues to grab headlines in the industry after announcing that they have entered into a sponsorship agreement with LSU Athletics. While all of the financial details are not yet available, sources are speculating that it will be in the millions of dollars which makes sense considering it is a multi-year deal.
Caesar's Sportsbook Continues to Increase Industry Presence
SEC football is a money-making machine so the fact that Caesar's sportsbook has signed a multi-year sponsorship agreement with LSU Athletics can only be seen as good business. The fact that it covers football, as well as basketball (the deal is with LSU Athletics but if you bet on sports these are the two that are relevant), means that sports betting fans should be satisfied.
All of the details of the deal haven't yet been made public but there's no rush. At the moment, the state of Louisiana is in the process of accepting casino applications for sports betting licenses. They are being reviewed by the state's Gaming Control Board. While they may not have a launch date set, the state of Louisiana has made strides towards getting there. Last month we reported on the decision by the Louisiana Gaming Board to pass emergency sports betting rules. This move was made with the intent on getting the necessary steps sorted out so that a launch this NFL season would be possible.
Caesar's Already a Big Name in Louisiana
This move by Caesar's sportsbook only solidifies the already big-time presence they have in Louisiana. They already own the naming rights to the Superdome which is where the New Orleans Saints of the NFL play their home games. This latest deal reportedly will give Caesars sportsbook exclusive naming rights for the Skyline Club at Tiger Stadium which is where LSU football plays.
While football is the big moneymaker for LSU, Caesars will also make their presence felt in other sports at the university. They will be marketing at Pete Maravich Assembly Hall which is the home of the basketball team. They will be doing the same at Alex Box Stadium which is where the LSU baseball team plays their home games. Finally, they will also make their presence felt on the LSU mobile sports app as well. All in all, this is a huge move for Caesars Sportsbook which was part of the plan when they decided to rebrand.
Players in Louisiana and across the country that don't yet have access to legalized sports betting via mobile can go to OddsTrader once this changes. OddsTrader currently offers betting odds comparison in Illinois, Colorado, New Jersey, Pennsylvania, Tennessee, Indiana, Michigan, Virginia, Iowa, and West Virginia.
Still More to Come from Caesars in Louisiana
As big as their presence is in Louisiana, Caesars isn't finished yet. They've announced a plan to create a scholarship fund to support LSU students from within the state. They've also made a commitment to work with the Louisiana Association on Compulsive Gambling among others to help promote responsible gaming across the state. They've also made it clear that they have no intention of marketing on campus or to those under the age of 21.
Of course, there are also their plans to make massive renovations to some of their existing holdings which will include more rebranding. Harrah's New Orleans is set to become Caesars New Orleans. Isle of Capri casino which is located in Lake Charles will be renamed Horseshoe Lake Charles. All of this is great news for Louisiana sports bettors who look like they might have one of the more interesting markets in the country when they do finally go live.