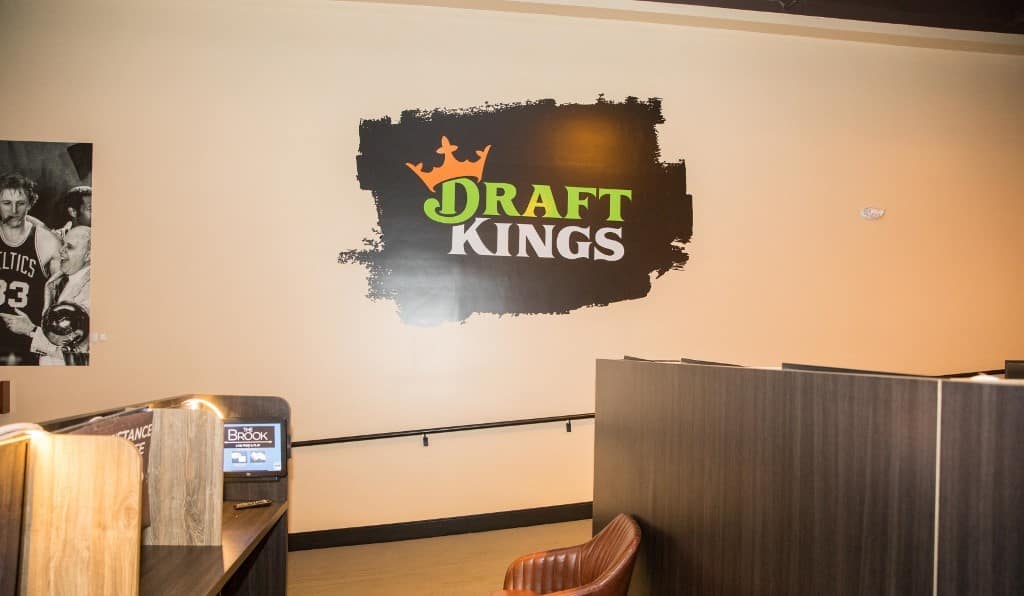 Boston-based DraftKings has been nipping at the heels of its archrival FanDuel and has recently been toppling America's most popular online sportsbook from its perch both in handle and revenue. However, Massachusetts is one market in which DraftKings rules with an iron fist while FanDuel routinely runs second and it doesn't appear that dynamic will change anytime soon.
DraftKings Maintains Its Crown
Having the hometown advantage matters, especially in a highly provincial area like Massachusetts, a hotbed of sports with a rabid fanbase. Therefore, it is not surprising that Baystate residents support one of their own in the sports betting wars and DraftKings happens to be that book.
In August, DraftKings throttled the competition by claiming over 50% of the state's $314.9 million handle, the third time in six months since mobile sports betting launched in March that DraftKings has accomplished the impressive feat. DraftKings is also the only bookmaker in the state to surpass $1 billion in accepted wagers after a reported handle of $161.4 million in August. That was an 11.8% increase over DK's July handle.
Overall, the eight online sportsbooks' hold was 7.5%, the lowest since sports betting launched in March, and 2.8% lower than July's win rate. The overall gross gaming revenue of all the operators combined was $23.5 million with the state earning $4.5 million in taxes.
The numbers for the top 5 sportsbooks in August were as follows:
| | | | |
| --- | --- | --- | --- |
| Sportsbook | Handle | Hold | Gross Revenue |
| DraftKings | $161.9 million | 6.9% | $11.2 million |
| FanDuel | $79.4 million | 9.6% | $7.6 million |
| BetMGM | $21.2 million | 11.6% | $2.5 million |
| Caesars Sportsbook | $14.6 million | 4.1% | $584,000 |
| WynnBET | $9 million | 4.1% | $366,000 |
DraftKings Apologizes
Regardless of the industry, companies often market their goods and services around holidays or special occasions. However, DraftKings found out that the anniversary of a national tragedy doesn't qualify as good business.
On September 11th, DraftKings had a "Never Forget" parlay promo that featured three New York teams – the Yankees, Mets, and Jets – that were bundled in an odds boost parlay. The promo was removed when DraftKings management caught wind of the social media backlash.
"We sincerely apologize for the featured parlay that was shared briefly in commemoration of 9/11," the company wrote. "We respect the significance of this day for our country and especially for the families of those who were directly affected."
Advocating Accountability
Brett Eagleson runs an organization called 9/11 Justice which, according to its website is "a grassroots movement made up of the 9/11 community, which consists of 9/11 survivors, first responders, family members of those lost, and all volunteers and lower Manhattan residents, students and workers who are now suffering fatal illnesses due to their exposure to Ground Zero."
His father, Bruce Eagleson, was one of the 2,573 innocent people killed in the World Trade Center attack, and he decried the DraftKings promotion as "tone deaf."
"It is shameful to use the national tragedy of 9/11 to promote a business," he told The Associated Press. "We need accountability, justice, and closure, not self-interest and shameless promotion."